Categories: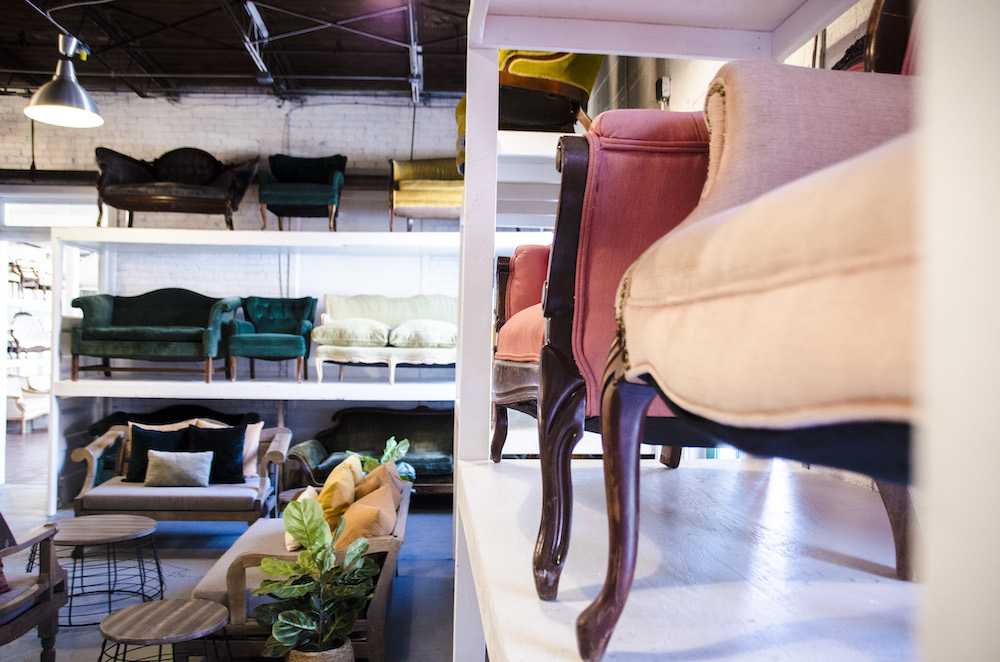 Right before the holidays kicked off and got super crazy, we we thrilled to have our friends from the Retail Merchants Association over to #highpointandmoore to check out the space refresh we completed in 2018!  We loved showing them around while they snapped a few photos, and then – we broke out the ribbon and giant pair of scissors to celebrate the space updates!!!  Check out the awesome photos below, and also be sure to see the feature they put together on their blog!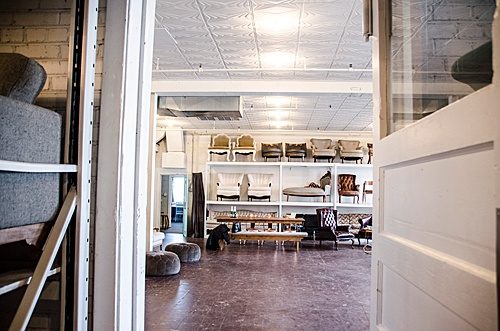 We started off by showing them the updated showroom, where we've installed some additional shelving, and now permanently houses the neutral, gray, and leather pieces in the collection!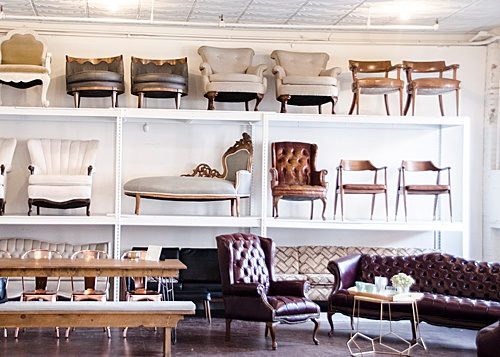 Then we hopped over to our brand-new second showroom – you may remember before it was the P&J office!  Well, now it holds all of the colorful sofas, chairs, settees, & loveseats in the collection.  Bobby, our shop lead, did an amazing job building all this shelving, and our crew got VERY familiar with white paint this summer!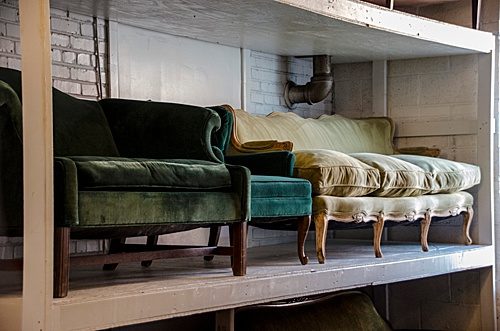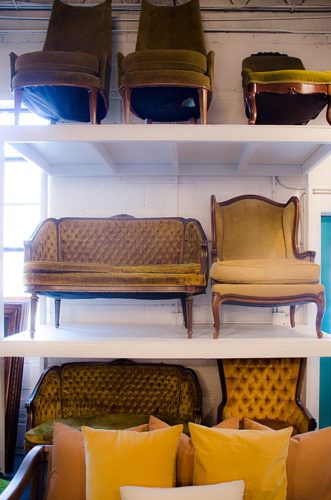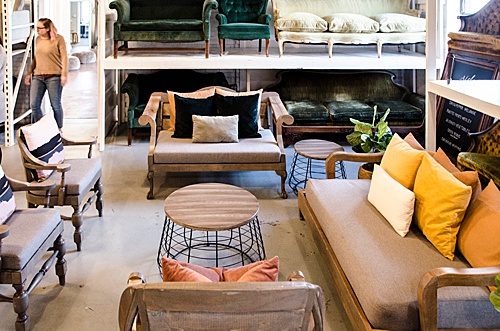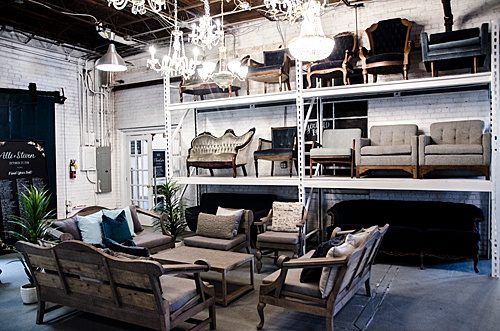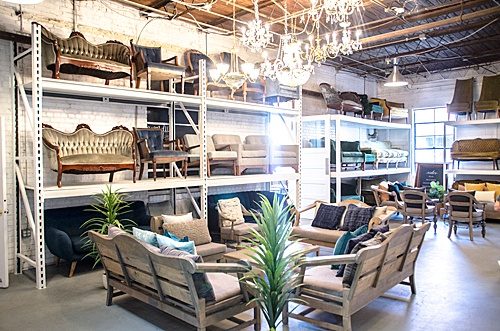 Then it was time for the most exciting part – the RIBBON CUTTING.  We started out with a photo of all of us looking normal….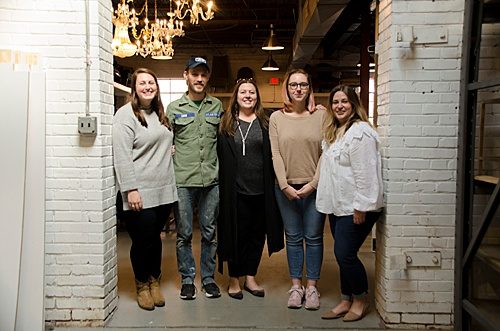 …but once those big scissors came out, things went a little wild! (I mean, did you expect anything less from us??)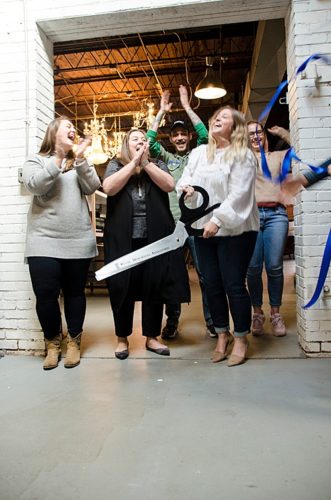 A huge thank you to the Retail Merchants Association for coming out to see us!!  If you want to check out all the updates to our space in person, give us a shout – we'd love to have you over!
Paisley & Jade is a vintage & specialty rental company based in Richmond, VA and serving Virginia, North Carolina and Washington, DC.  We maintain an inventory of gorgeous & unique furniture and decor pieces that you can use to create one-of-a-kind event spaces, weddings, photo shoots, and trade show displays.  To learn how Paisley & Jade can help enhance your next  visual display or special event, please contact us today!