Categories: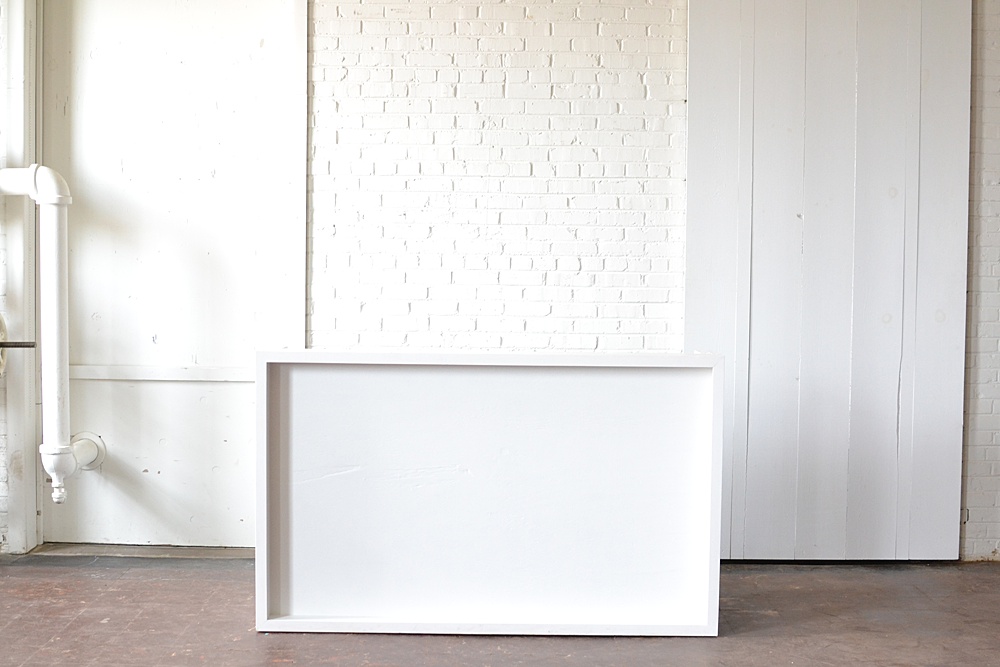 Ok lets get creative people! The Shadowbox Bar(s) have been a staple in the P&J Inventory for a while now – this bar is so wonderful because of it's limitless potential to be customized! So where do we begin, first, lets start with the basics shall we?! There's the Shadowbox bar with the Wood Stain top or White Top, the Square Bar, the Hedge Insert, the Blue & White Geometric Insert and now most recently the Estate Insert!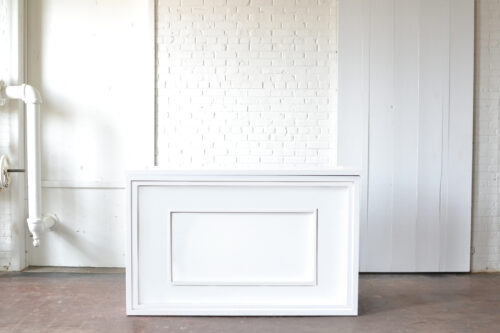 The Estate Insert for the Shadowbox Bar was inspired the growing Estate Collection in the P&J Inventory & is the perfect piece to complete an Oval Bar! Which posed this question, what other inserts can we create to highlight a current P&J collection?! Check out these design options below and let us know which Shadowbox Insert option speaks to you!
Custom Hand Lettering has been such a hit on the Mirror Collection, how about a Mirror Bar!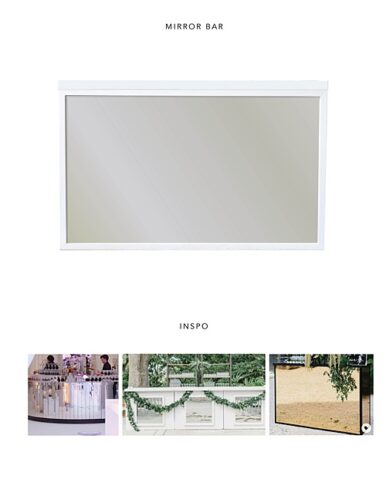 A team favorite upholstered statement piece has been the stunning Malibu Sectional! This insert design below highlights the velvet soft pink and luscious curves of this unique rental sofa!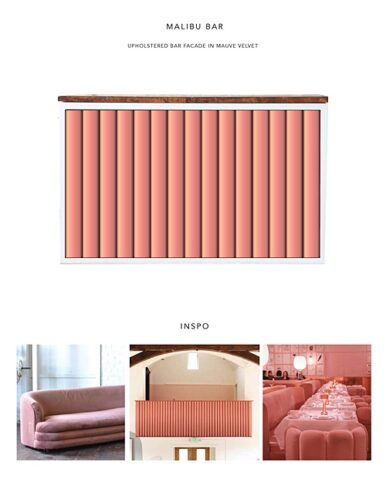 The light wood detail and of the Cloud Bar was inspired by the Classic Carved leg dining table. We love the unique color of this light stained collection!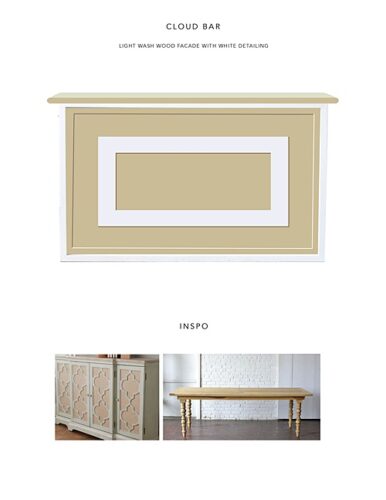 The unique finish for the Terrazzo Bar Insert & the Capiz Bar came from the inspiration from the Customizable Round Bar & all it's finish options! Wether it's a hand painted look or remove-able wallpaper finish, the possibilites are endless!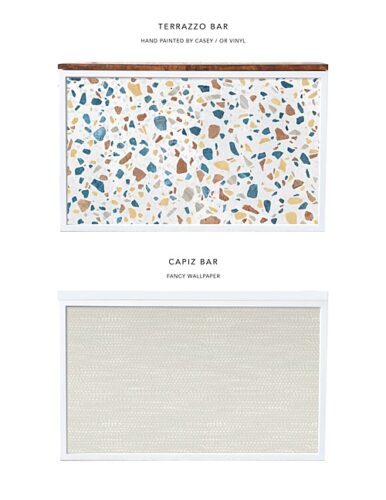 The Baby Bar below was inspired by the Beadboard Bar collection but expanded into wider planks and soft pastel colors to diversify the look!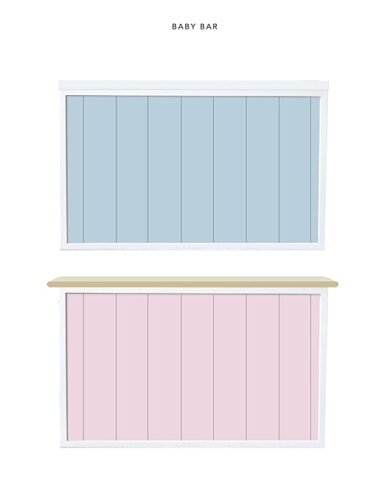 Which leaves the ultimate party bar option! Dive into the full monty of color and fun, the Holographic Bar steals the show!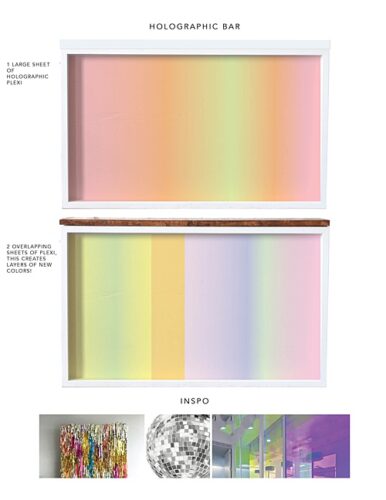 'Paisley & Jade is a vintage & specialty rental company based in Richmond, VA and serving Virginia, North Carolina and Washington, DC.  We maintain an inventory of gorgeous & unique furniture and decor pieces that you can use to create one-of-a-kind event spaces, weddings, photo shoots, and trade show displays.  To learn how Paisley & Jade can help enhance your next visual display or special event, please contact us today!