Categories: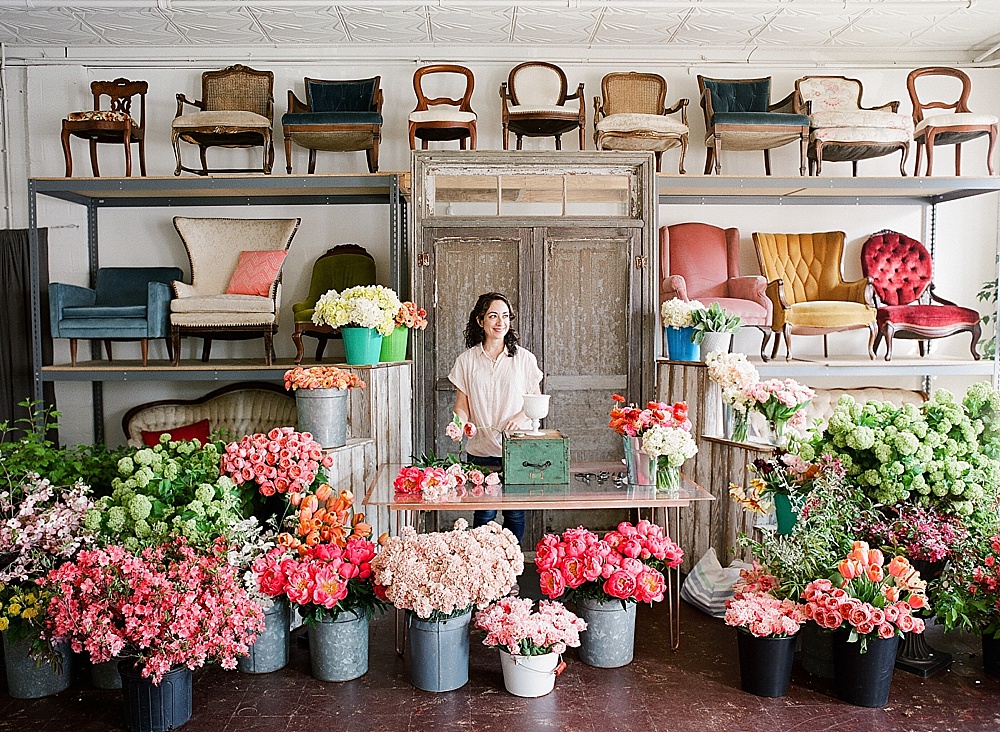 From staff pilates parties and photo shoots to networking events and artist pop-up shops, we have a lot of really cool things that happen at Highpoint and Moore.  But his recent floral design workshop is quickly becoming one of our favorites!  If you're not familiar with the work of San Francisco based Tulipina, trust us, you'll want to be after peeping this blog and all of the beautiful images captured by talented Corbin Gurkin!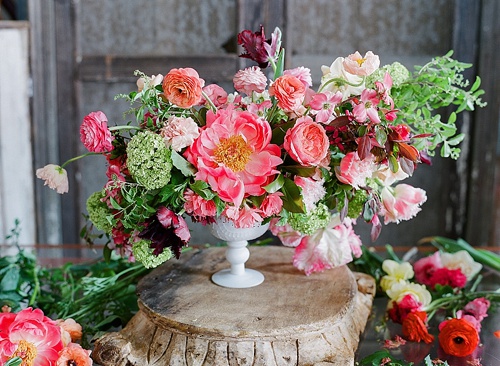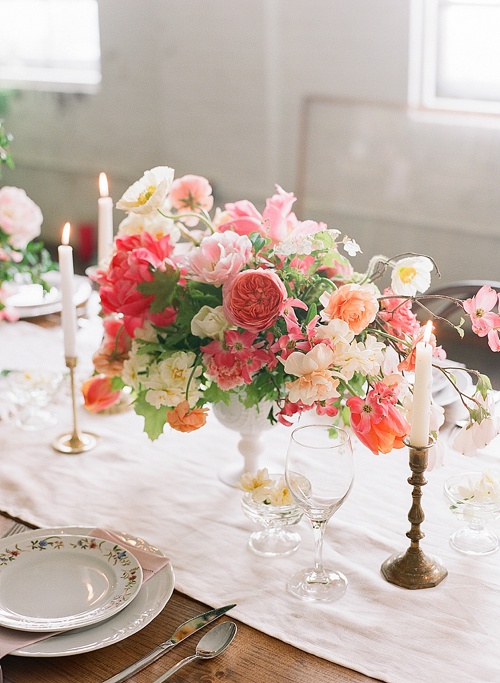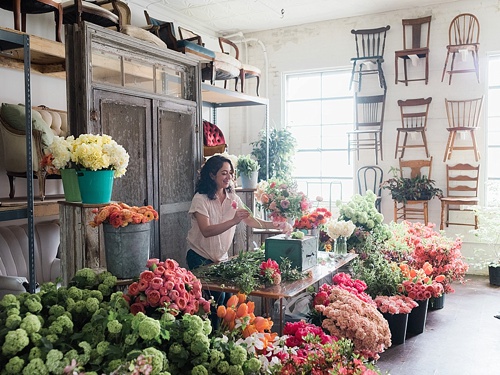 Kiana Underwood, owner of the boutique floral design studio,  is known around the world for her gorgeous, garden inspired work.  She holds workshops all over the globe and boots over  170,000 faithful followers on Instagram. When we heard Kiana chose RVA as the city for her next workshop and was considering the P&J Showroom as the location, well we were just a tad bit excited.  Who are we kidding? We were stoked.  We hope you enjoy browsing some amazing centerpieces her students created with a little help from a few of our favorite smallwares.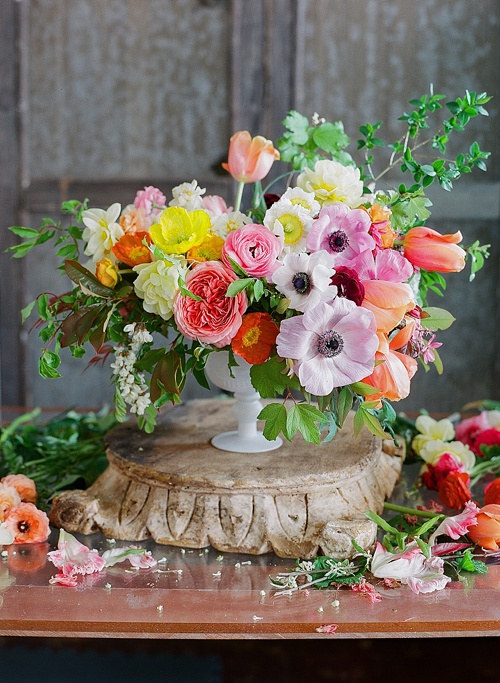 Our Rustic Wooden Cake Stand serves a pretty little display piece during the centerpiece photo shoot.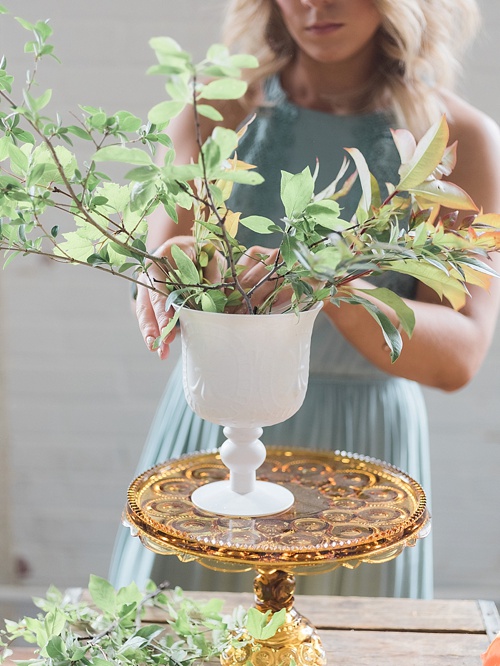 A student begins creating her centerpiece inside a White Floral Goblet using our Amber Cake Stand and Hy -Crest Crate to bring a little fun and function to her workspace.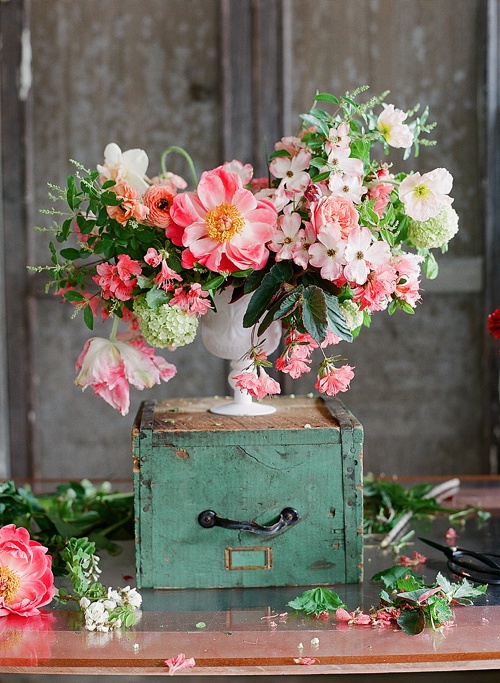 Seems like our vintage Green Boxes were just made for this arrangement!  I also spy the top of our Hairpin Plexiglass Table  and our London Doors looking stately in the background.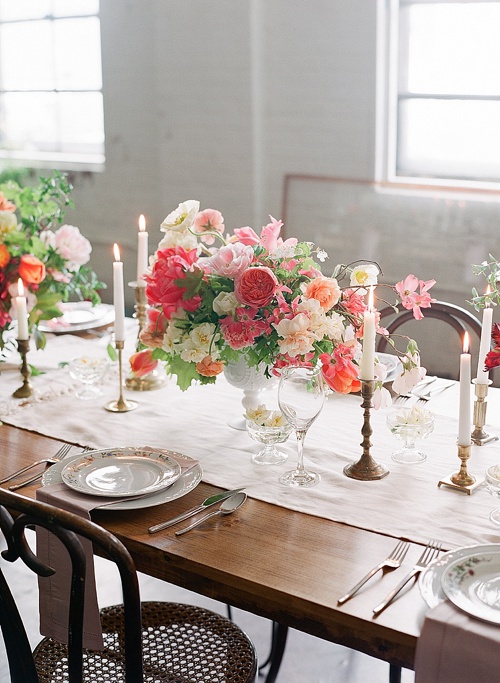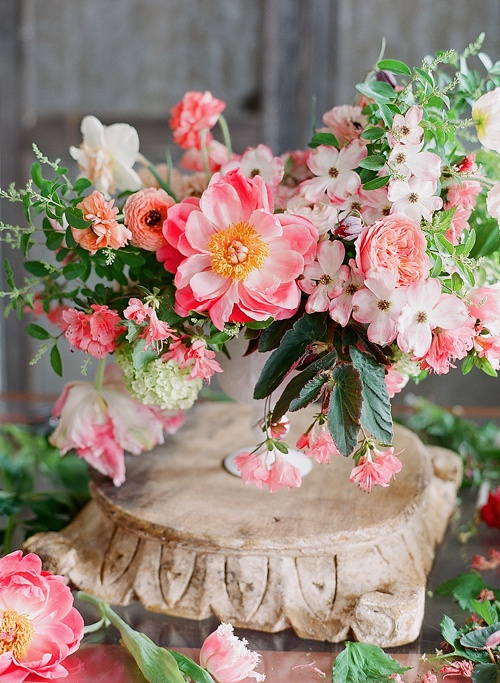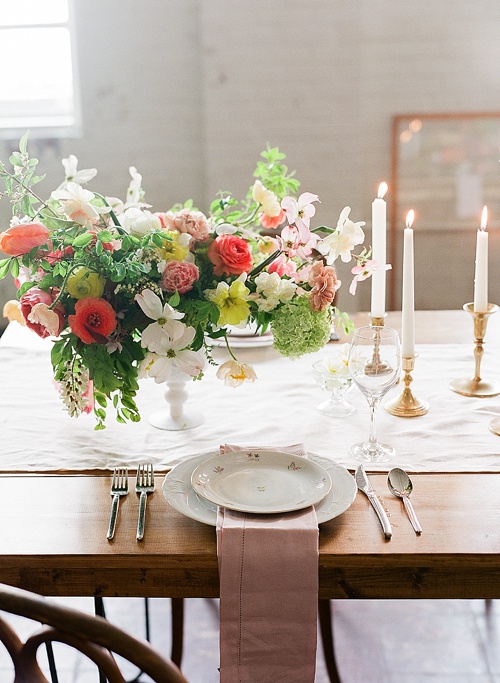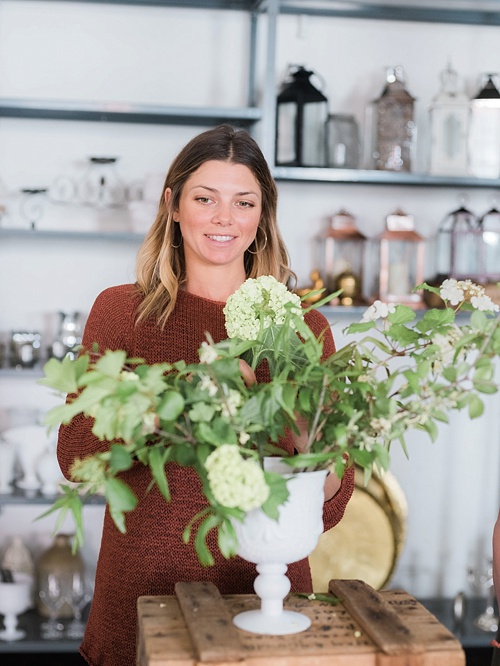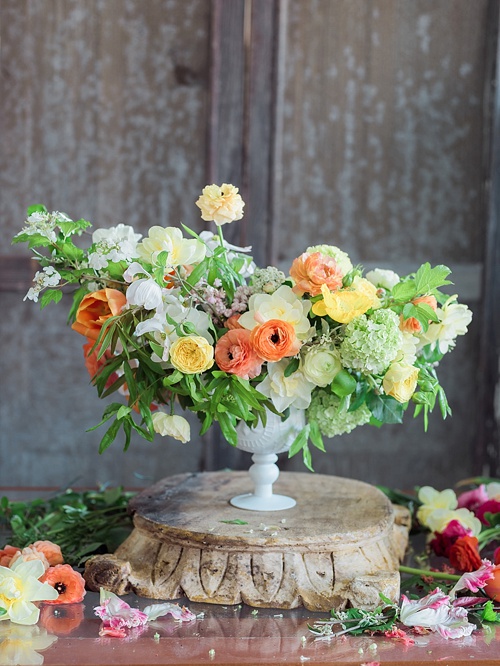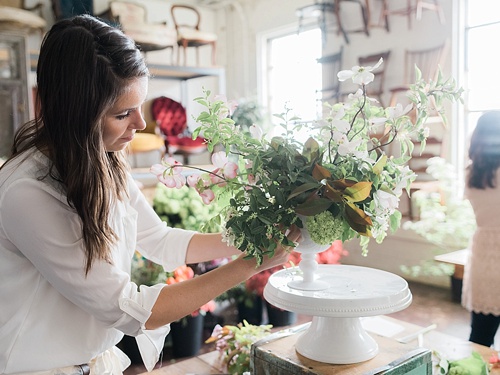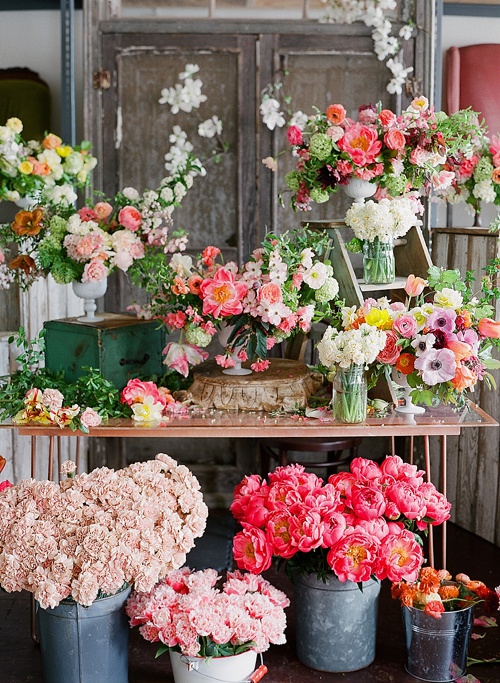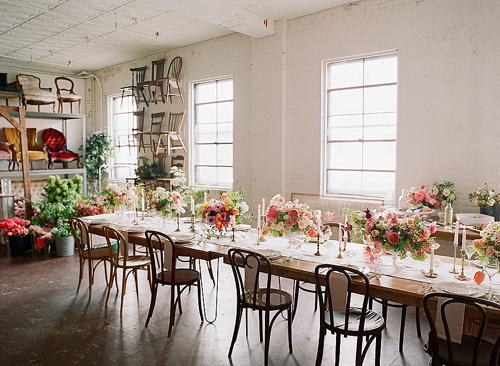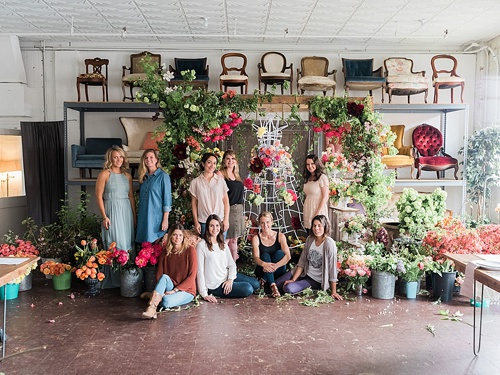 It was an absolute pleasure to host Kiana and her students and watch them create some of the most beautiful flower magic we've ever seen.  And can we talk about how delicious our offices smelled thanks to the hundreds of fresh blooms that were brought in daily?  It was heaven.  Thanks for choosing the P&J Space Tulipina! We can't wait to share more from this fun flower filled workshop!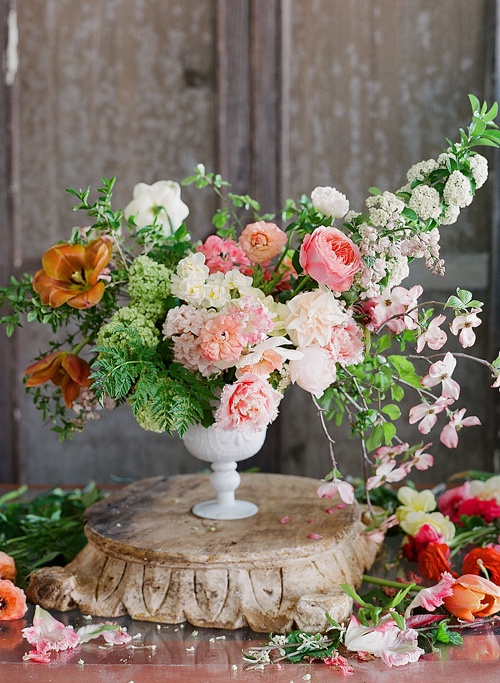 Paisley & Jade specializes in vintage and eclectic rentals and custom fabrications for events, weddings, photo shoots, photo booths and other visual displays.  We maintain an inventory of gorgeous, unique furniture and decor pieces that you can use to create one-of-a-kind event spaces.  To learn how Paisley & Jade can help enhance your next  special event, please contact us today!