Categories: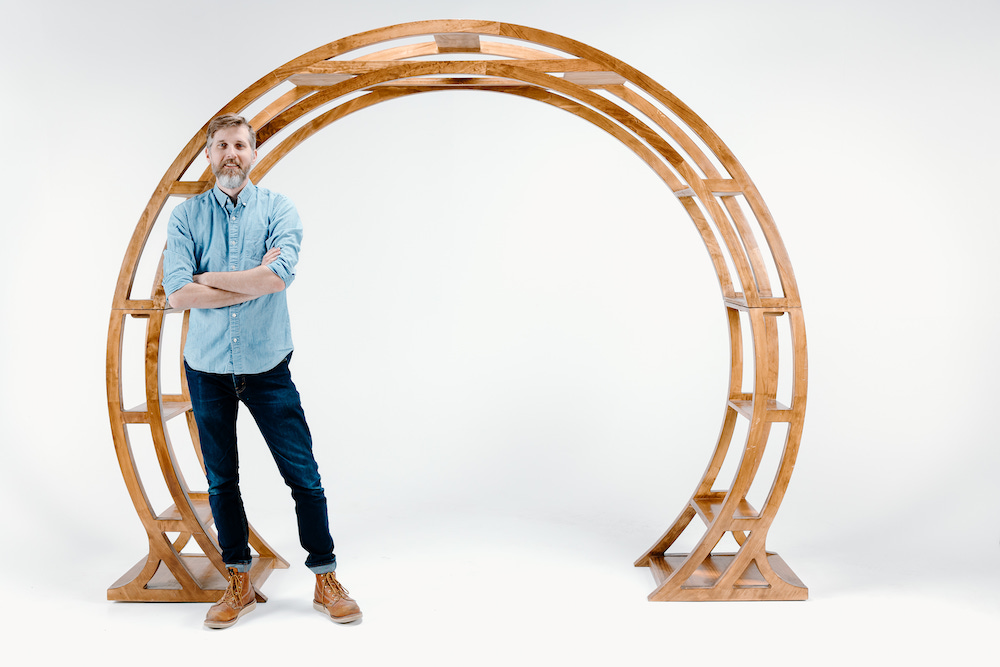 Meet one half of the P&J Wood Shop Team, Dustin! #woodboys Dustin is the genius behind the future build designs and digital renderings. Besides being uber talented, Dustin has an incredible personality that is what makes Paisley & Jade what it is! We asked Dustin to break down his Top 5 Favorite #pandjpretties below – enjoy!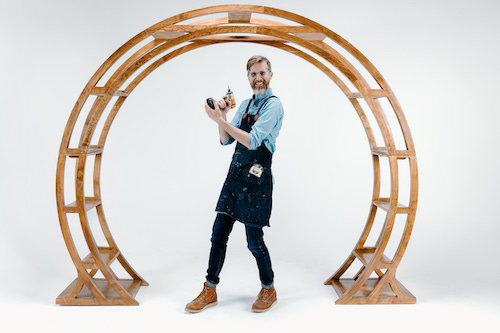 The Double Round Arbor – "These are my babies. Sturdy, easy to setup, cool as hell. The challenge of designing these to be transportable and installable was rewarding, and the evolution of our build process pretty interesting to experience."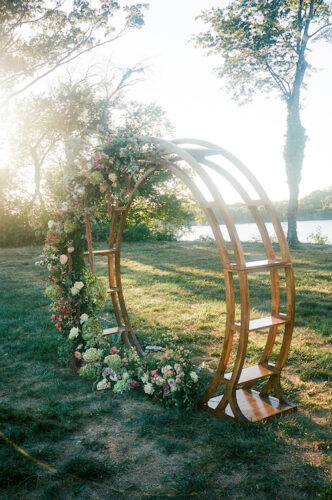 (Kate Thompson Photography | Fleuressence Floral Design)
This beautiful architectural piece also holds shelves!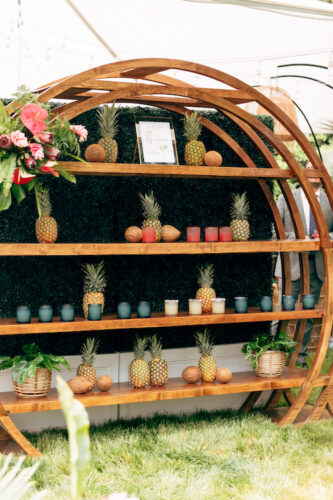 2. The Round Bars – "We've iterated on this design so much now that they almost come together in a day. Lighter, easier, more reliable."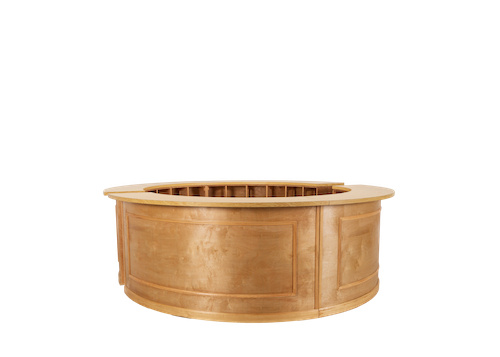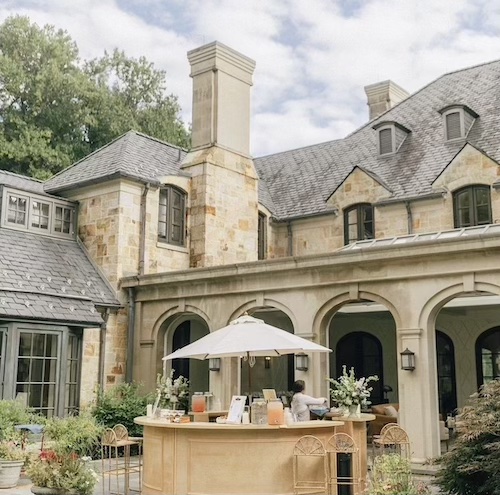 (Jill Meriwether Photography | Bramblewood Estate)
3. Cyc wall – "Not technically an inventory item but it's pretty dang cool and it was a real trip to design and build, and the photos it supports look great."
The wood shop designed and built this wall when we moved into our new warehouse and we depend on this important corner of the space everyday for capturing new inventory and shooting content on!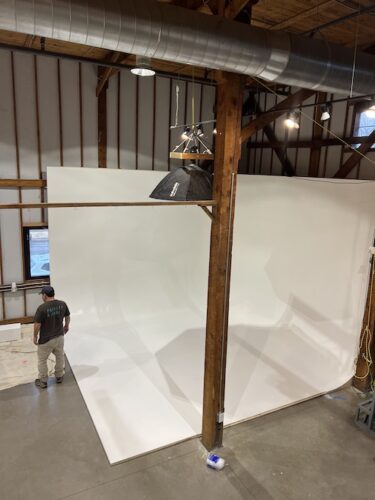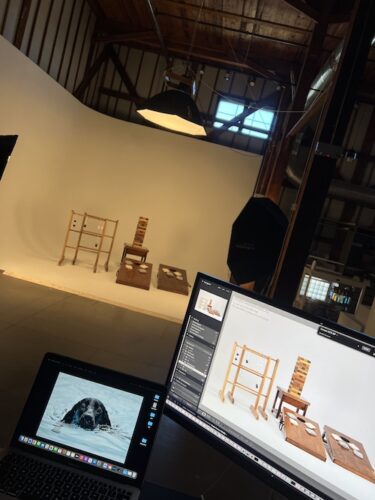 4. The Wilhelm Collection – "We'll see if I still like em as we keep building em, but right now I think they're pretty successful, and figuring out a reliable build process was pretty rewarding."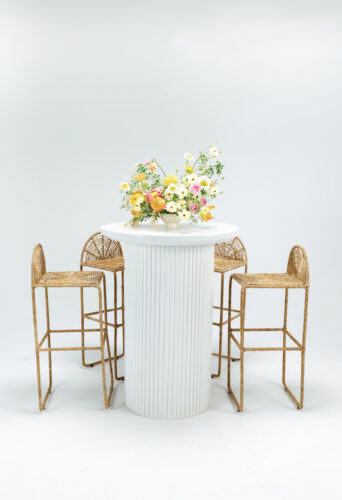 (The Homebody Folk | Photosynthesis Floral Design)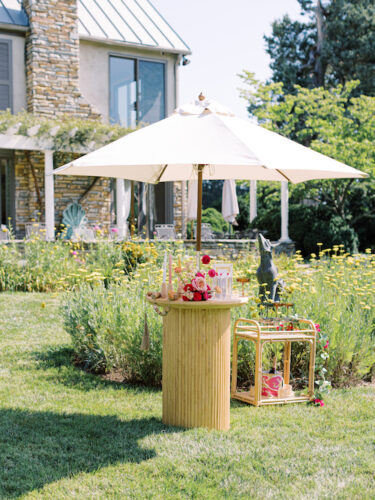 (Kir Tuben Photography | Holly Chapple | Glenstone Gardens)
5) The Lula Settees – "It cute."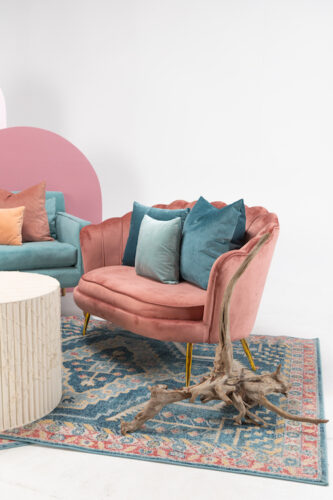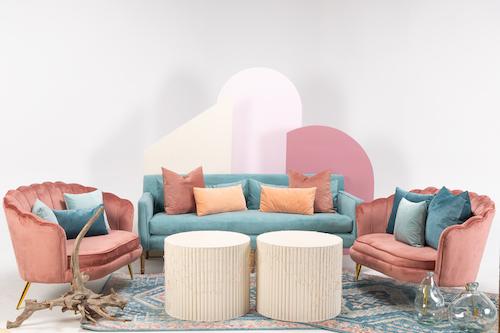 Paisley & Jade is a vintage & specialty rental company based in Richmond, VA and serving Virginia, North Carolina and Washington, DC.  We maintain an inventory of gorgeous & unique furniture and decor pieces that you can use to create one-of-a-kind event spaces, weddings, photo shoots, and trade show displays.  To learn how Paisley & Jade can help enhance your next visual display or special event, please contact us today!