Categories: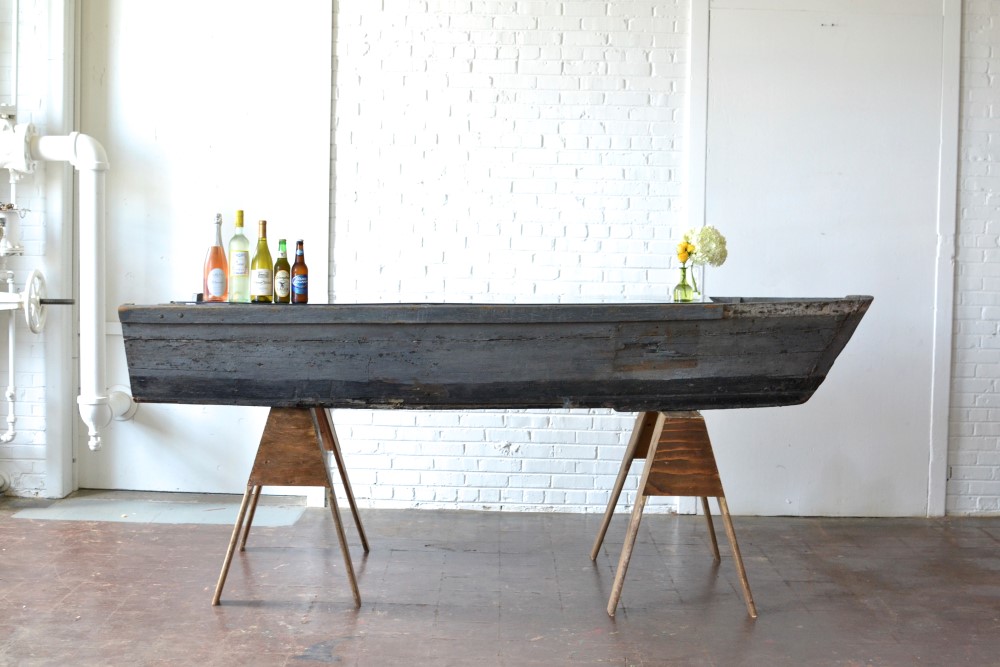 Are you looking for a bar for your event but you're not sure what type of drink set-up you want to use? One of our favorite pieces for serving refreshments is the Edisto Boat Bar because you can use it in different ways. The versatility of this fun nautical bar is great because it can be used in whichever way best suits your needs. Below are two different ways we have used the bar, but the possibilities for this piece can be as creative as your imagination allows!
Way #1 The Classic Bar
The first way to use the Edisto Boat Bar is to have it set up as a classic bar. The 9 ft. authentic boat is made bar height with sawhorse legs and a custom fitted glass top creating a solid serving surface for mixing cocktails or handing out brews. Just add a festive "bar" banner and your look is complete!
Photo by Katie Stoops Photography
 Photo by Taylor & Hov Events & Design
Way #2 An Accessible Cooler
The second way to use the Edisto Boat Bar is to have the boat directly placed on the ground as a cooler filled with ice. Pop in your favorite libations and you have a creative self-serve cooler. The boat has three sections that can be filled with different beverages to allow for a variety of easily accessible drink choices!
Photo by Tara Liebeck Photography
And if 9 ft. is too large for your event, don't forget our smaller 5 ft. wooden boat!
Photo by The Photography Smiths
Paisley & Jade specializes in vintage and eclectic rentals and custom fabrications for events, weddings, photo shoots, photo booths and other visual displays.  We maintain an inventory of gorgeous, unique furniture and decor pieces that you can use to create one-of-a-kind event spaces.  To learn how Paisley & Jade can help enhance your next  special event, please contact us today!