Categories: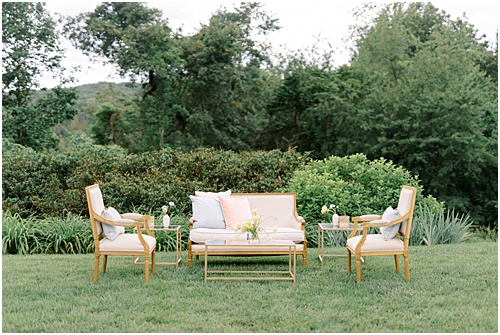 We're excited to feature one of our favorite Virginia venues today! The Clifton Inn is full of charm and beautiful countryside views.  Let's take a look at some of our favorite items and moments from the past few years!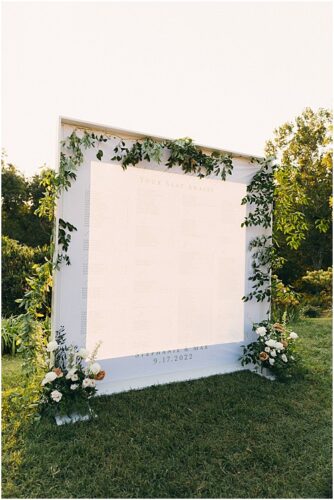 Our White Frame Backdrop featured a fabric seating chart within the frame, and is definitely one of our coolest displays to date!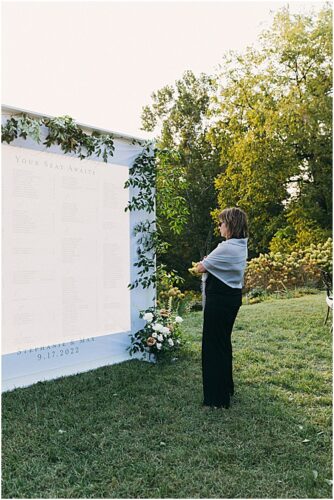 This backdrop can be utilized in many different ways, including ceremony decor or a bar backdrop!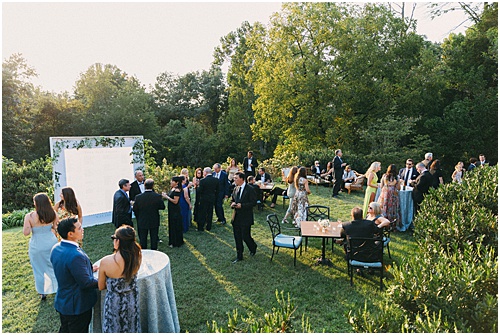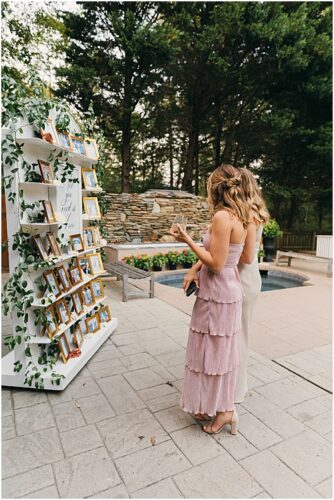 The White Arched Display Wall housed framed photos of the bride & groom's loved ones with custom vinyl that said "All you need is love." So sweet and such a fun way to incorporate family!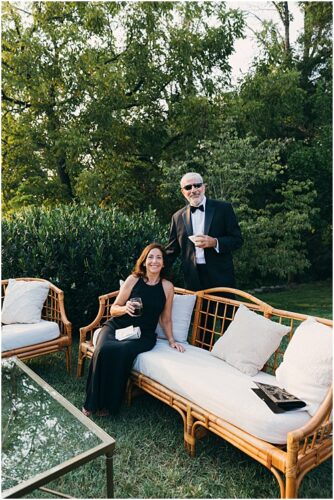 Soft seating out on the lawn included two of our Libbie Couches!
(Gideon Photography / Steelcut Flower Co. )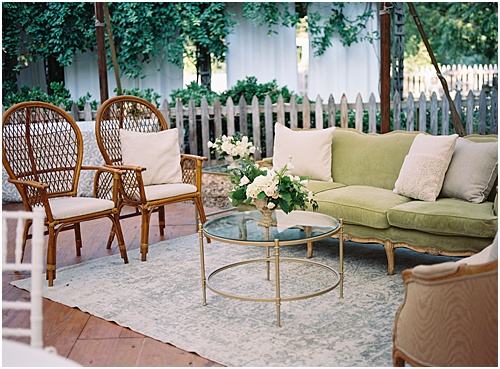 Here is another example of some beautiful soft seating out under the tent! Our Greenwood Sofa is such a classic!
(Ashley Cox Photography / Kennon Ibbeken )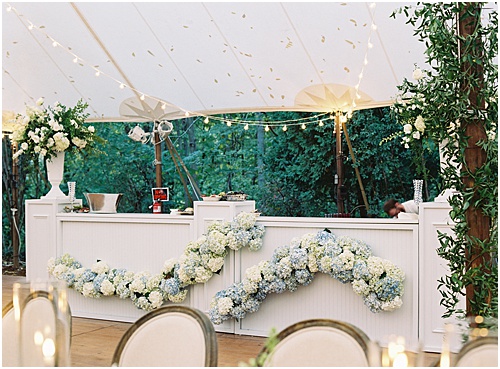 The opportunities are endless when it comes to bar installs under the tent!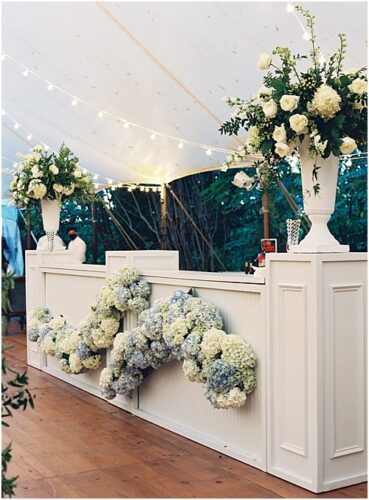 This one consisted of our White Shadowbox Bars with Beadboard Inserts and our White Estate Columns!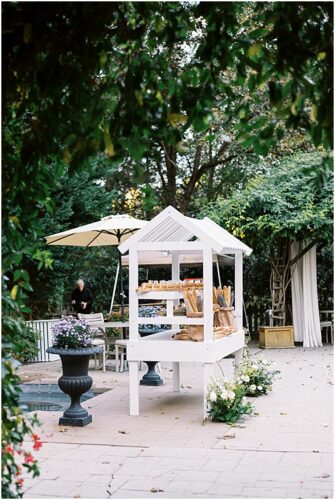 We loved this bread display on our Market Stand out by the pool!
(Ashley Cox Photography / Lauren Emerson Events / Cultivate Event Co. )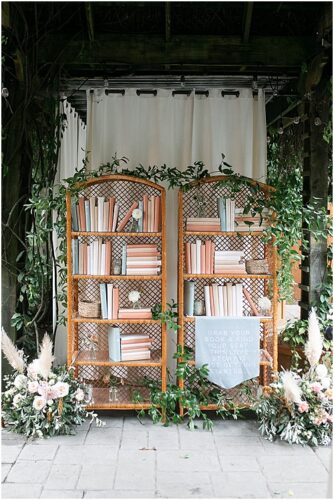 Another super creative seating display done at the Clifton Inn, using a collection of books on our Pair of Rattan Shelves!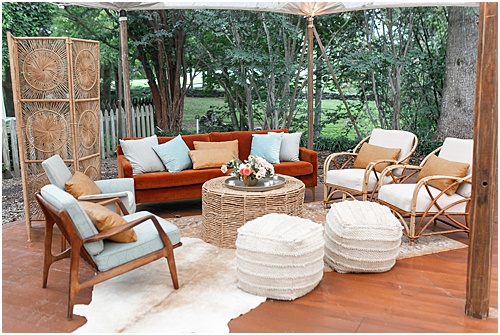 This stunning lounge setup featured our beloved Rexburg Sofa, which served as the focal point of the space. Our Wicker Room Divider was the perfect backdrop! We also love a layered rug look, featuring our Cowhide Rug and Baldacci Rug!
(Hannah Malloy Photography / Ashley Baber Weddings / Steelcut Flower Co. )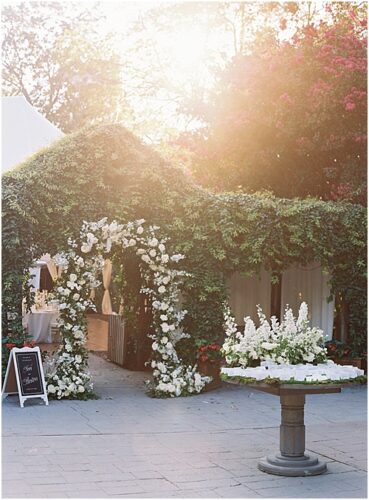 Our Round Marshall Table was perfect for the escort cards in front of the reception tent. We also have a square option as well!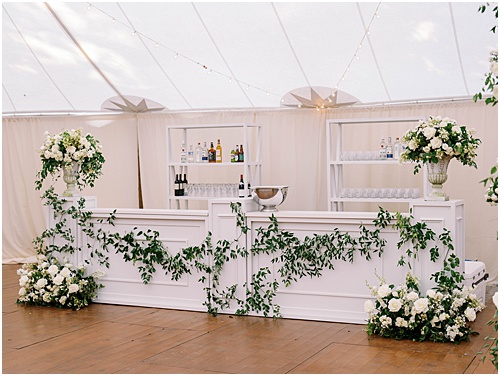 Another beautiful example of a large bar setup, featuring our White Shadowbox Bar with White Estate Inserts and three of our White Estate Columns!
(Ashley Cox Photography / Kim Newton Weddings / Floral and Bloom)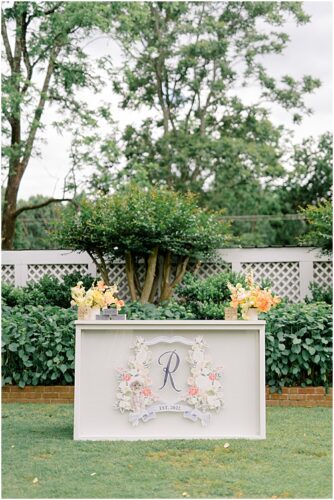 We love this stunning decal on our White Shadowbox Bar with Plexi Front!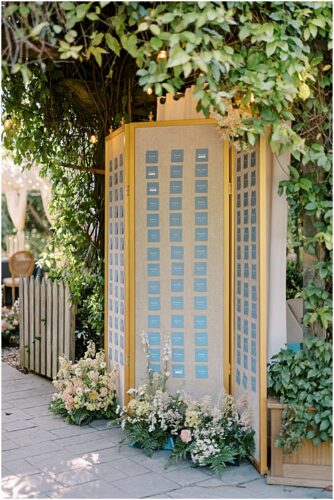 Our Gold & Neutral Fabric Room Divider is another perfect piece for displaying escort cards/seating displays!
(Sidney Leigh Photo / Just a Little Ditty / Mallory Joyce)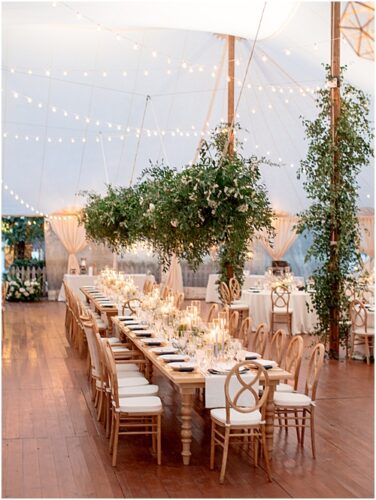 Our Classic Carved Leg Dining Tables looking right at home under the reception tent!
(Jordyn Smalling Photo / Donovan Groves Events )
Paisley & Jade is a vintage & specialty rental company based in Richmond, VA and serving Virginia, North Carolina and Washington, DC.  We maintain an inventory of gorgeous & unique furniture and decor pieces that you can use to create one-of-a-kind event spaces, weddings, photo shoots, and trade show displays.  To learn how Paisley & Jade can help enhance your next visual display or special event, please contact us today!