Categories: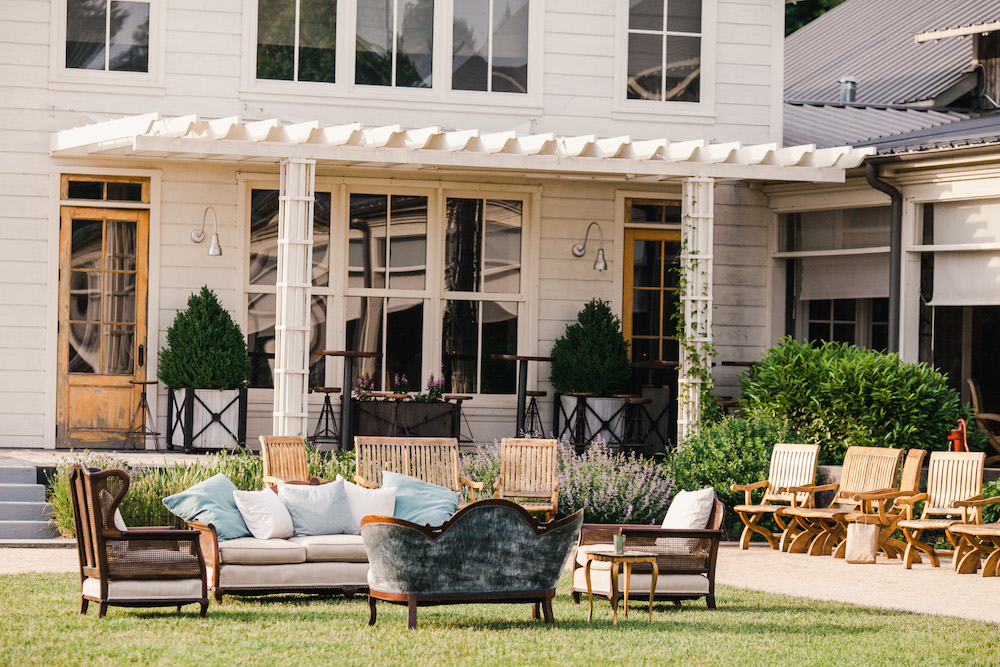 We are excited to feature one of our favorite local Virginia venues today! The planners we work alongside with at Pippin Hill are some of the top planners in the country and you can tell from their event design in these images below! This venue's view and wonderful vendor hospitality lends itself to one of our favorite spots to provide specialty rentals to! Lets take a tour of a few of our favorite items and moments from the past few years!
The gravel path encompassed by those legendary hydrangeas make the perfect introduction spot for the scenic ceremony lawn. Here is a Welcome Message Hand Lettered on a Gold Framed Mirror for guests to enjoy kicking off the celebration!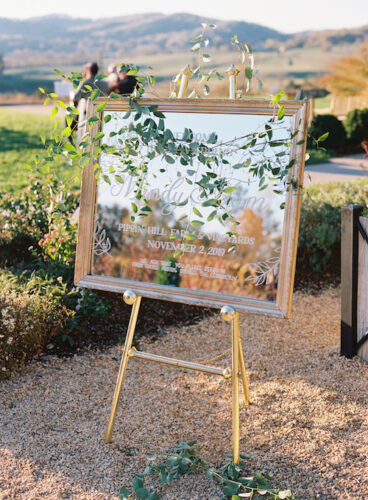 The Frame Backdrop has been one of our most treasured custom built pieces for this gorgeous ceremony!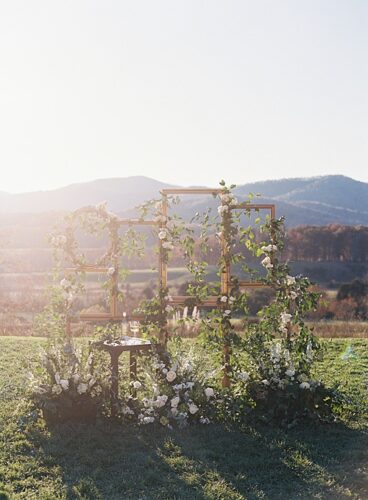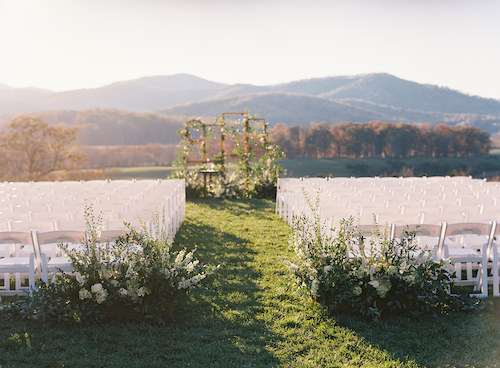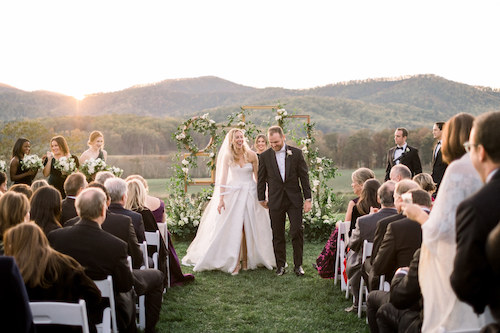 Defiantly a bridal party moment with the plush hydrangea green velvet Greenwood Sofa paired with the ornate Cussler Rug!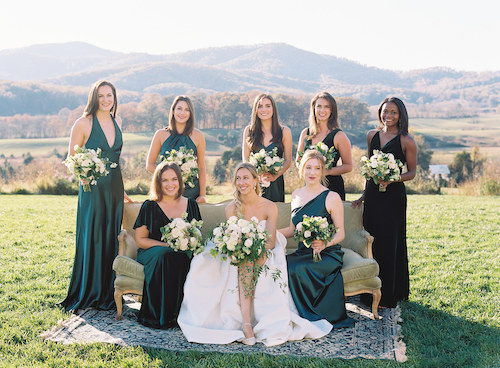 See more of this wedding here!
(Ashley Cox Photography /Amanda Shaver with Ashley Baber Weddings / Southern Blooms)
Another over the top ceremony moment was the Round Wooden Arbor shown below and featured in Martha Stewart Weddings!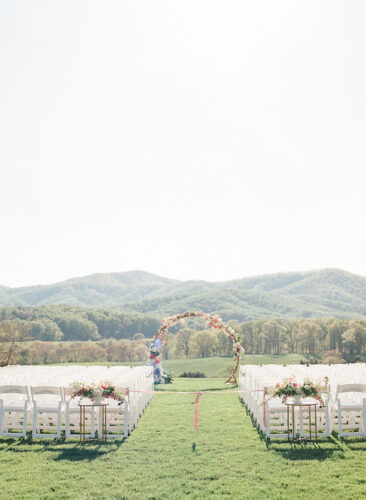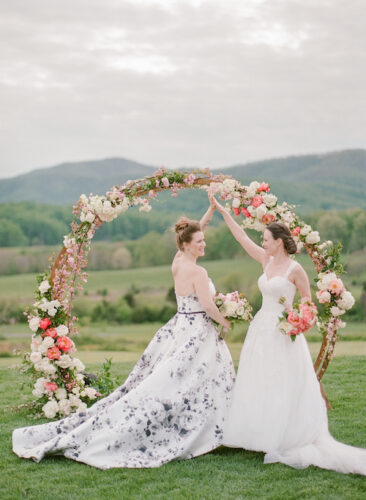 Soft seating gracing the front lawn including the a lounge of Linden Settee, Marshall Side Chairs, and pink velvet Madisons.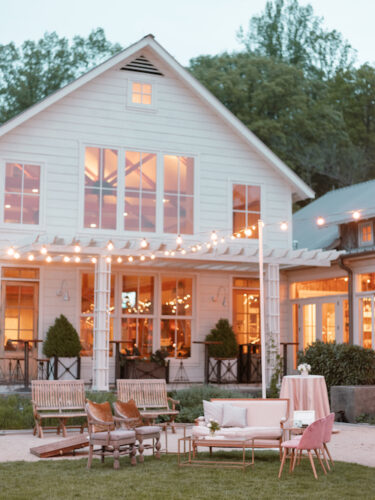 See more of this wedding here!
(Rebecca Yale Photography / Just A Little Ditty / Southern Blooms)
Yes to color! We loved this ceremony set up with neutral soft seating under the ceremonial Mandap!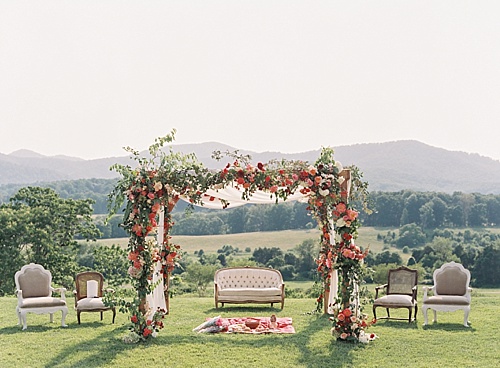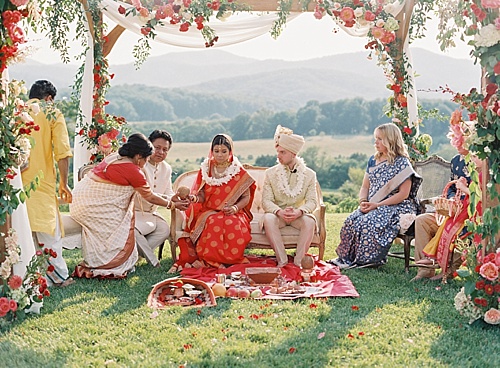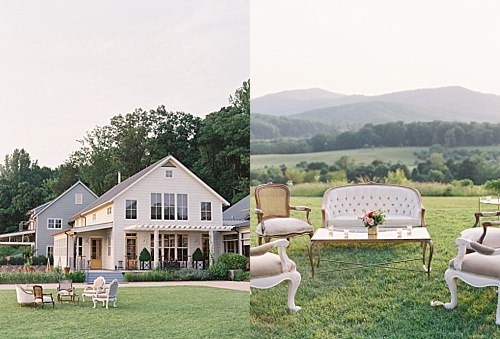 See more of this wedding here!
(Laura Gordon /Simply Chic Events / Southern Blooms)
A favors display to swoon over! Sweet guest gifts were displayed on the White Carved Post Hutches.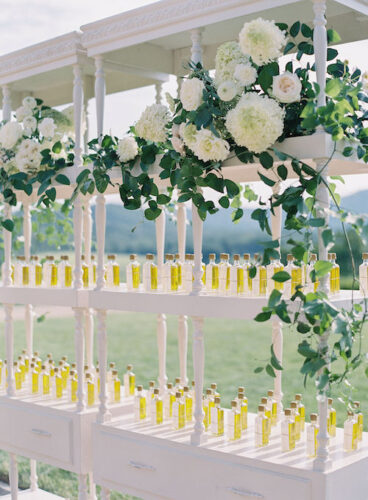 Guests sat in the Linden Dining Chairs for the reception dinner under the canopy of greenery and chandeliers!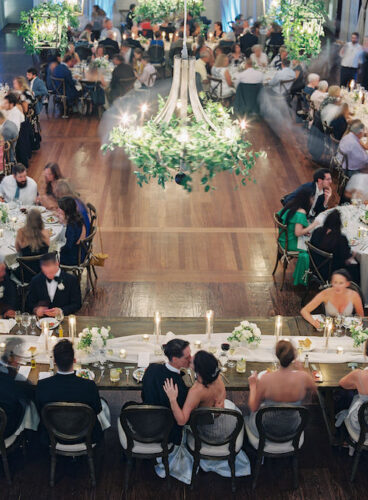 (Laura Gordon Photography / Lauren Emerson Design / Sophie Felts Floral Design)
We love providing soft seating to the front lawn of Pippin Hill! It's landscape lends itself so well to it and their is a gorgeous view in every direction! Below the Patterson Collection and the Estelle Settee are highlighted on this gorgeous event day!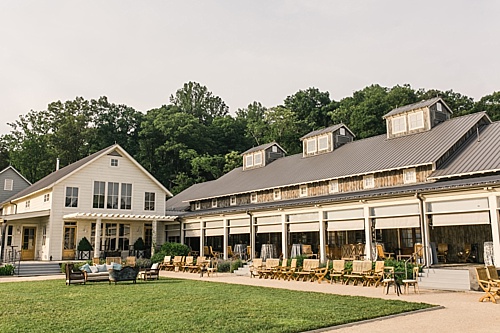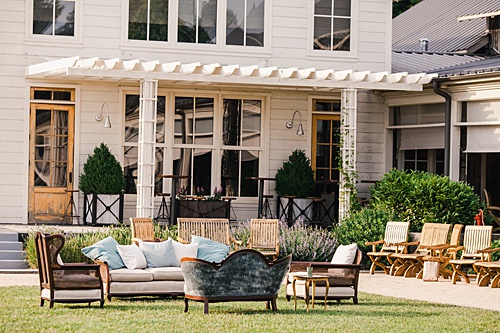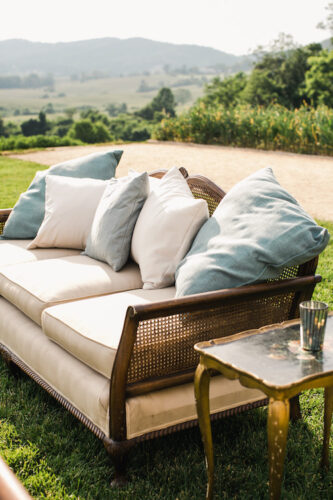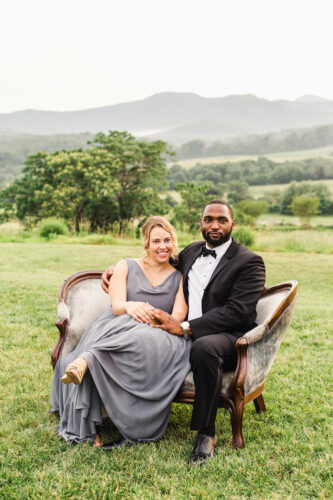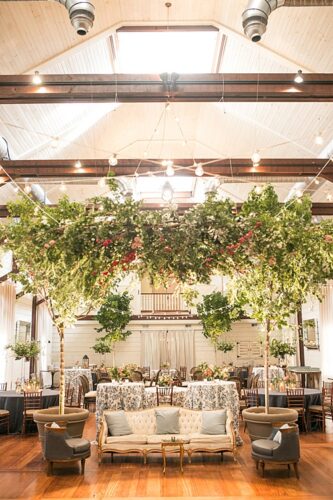 See more of this wedding here!
(Katie Stoops Photography / Orpha Events / Nature Composed)
Another collection that lends itself so nicely to the natural aesthetic of Pippin Hill is the Marshall Collection! With it's honey ash wood tones and laid back vibe, the gray seat cushion is neutral enough to go along with any event design! The pillow backs on these pieces can be customized with any color family!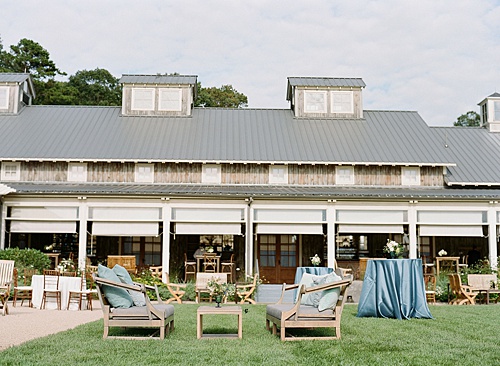 (Jen Fariello Photography / Donovan Groves Events)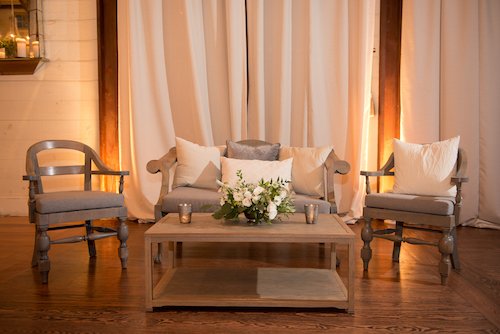 (Elisa Bricker Photography / Mallory Joyce Design)
Can't forget about Signage! From Freestanding Acrylic stands with Vinyl Lettering or Oversized Matte Panels with Hand Lettering, all these options make a "wow" moment!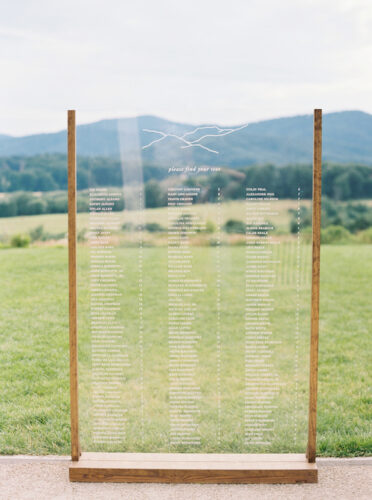 (Sarah Ingram Photography / Lauren Emerson Design)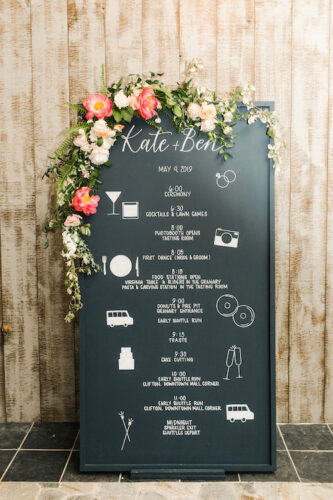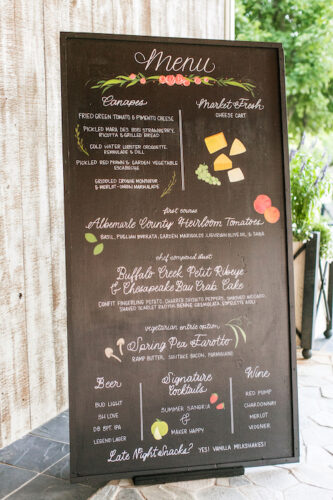 (Katie Stoops Photography / Amanda Shaver with Ashley Baber Events / Southern Blooms Floral Design)
Paisley & Jade is a vintage & specialty rental company based in Richmond, VA and serving Virginia, North Carolina and Washington, DC.  We maintain an inventory of gorgeous & unique furniture and decor pieces that you can use to create one-of-a-kind event spaces, weddings, photo shoots, and trade show displays.  To learn how Paisley & Jade can help enhance your next visual display or special event, please contact us today!