Categories: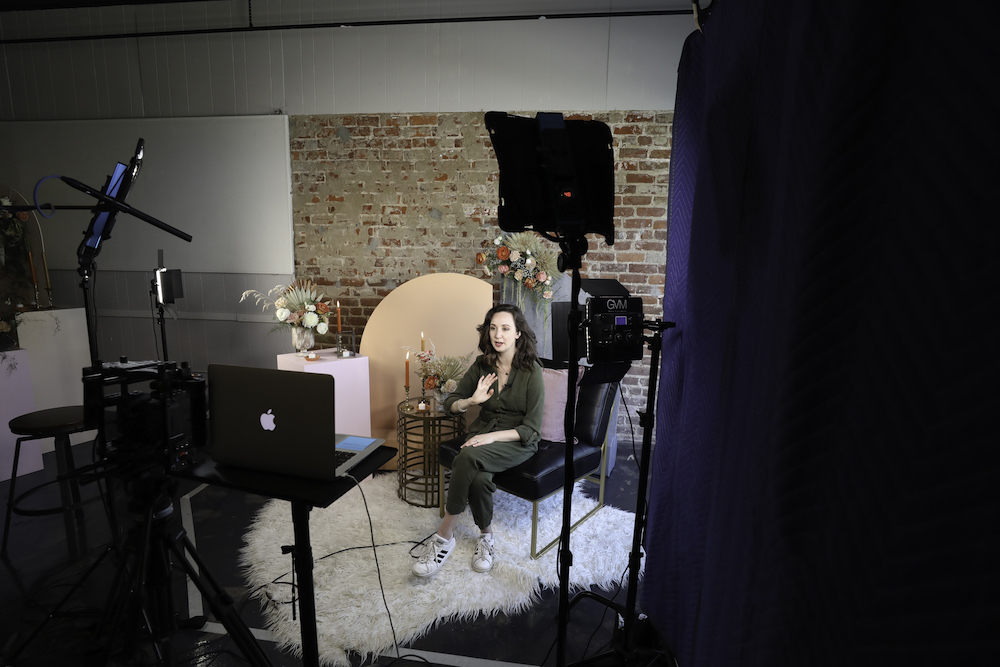 In true fashion of the year 2020 keeping us all on our toes, the Rebelle Community adjusted beautifully and pulled off the 1st virtual conference in April! Thrilled to be a part of another educational local to Richmond, Mirna Brousseau of Brousseau Events knocked it out of the park with her quick thinking and vision for the virtual experience! We were excited to showcase a handful of new items to our inventory for a few different set ups that was broadcasted for attendees to enjoy from home.
To kick off the conference, Rebelle Con leader, Shannon Siriano welcomed virtual attendees with the Trio of Geometric Panels & Bases on the Faux White Sheepskin Rug! We were so excited to introduce these interchangeable matte finished backdrops, consisting of Peach, Terracotta, & a Concrete finish to the collection to grow the Backdrop options.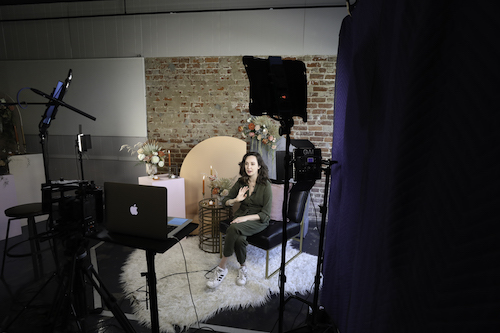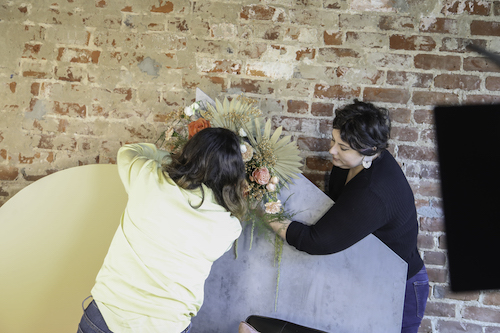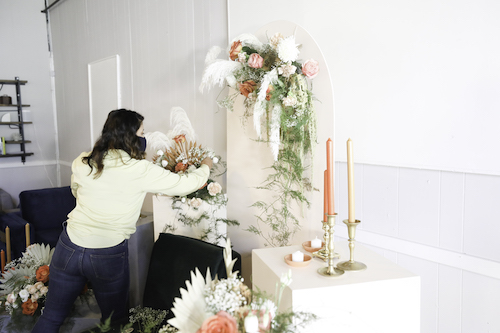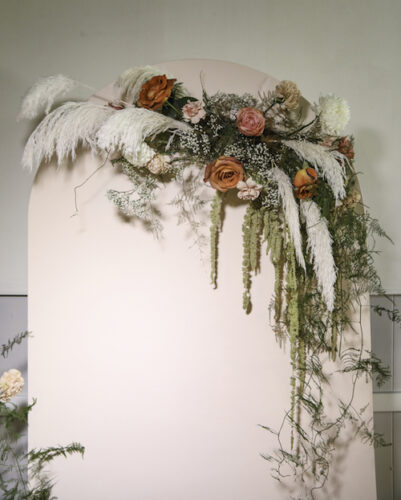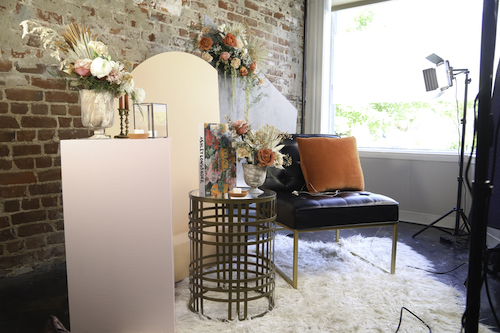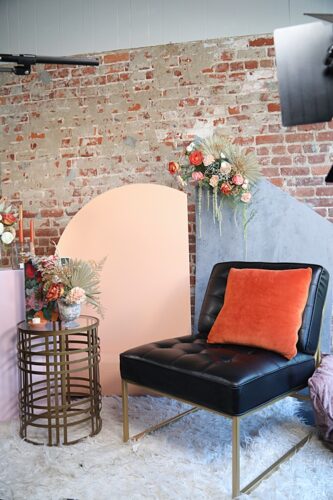 Can't forget about the Collection of Pastel Pedestals! These new Architectural pieces were a great match to balance out the geometric shapes! Paired with the Tan Cowhide Rug for a super fresh & fun look topped with Brousseau Events florals and decor.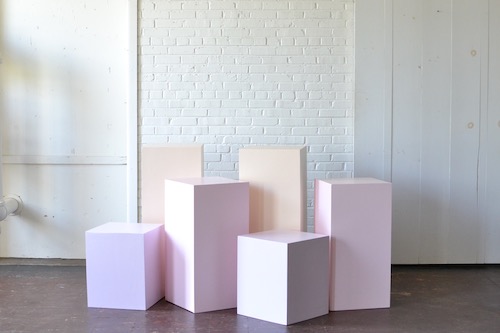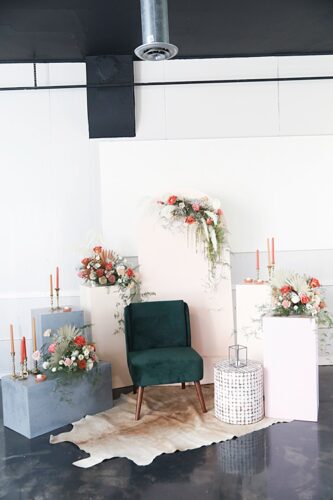 Check out the past Rebelle Conferences here! We have been lucky to partner with this conference for their first event at the Hofheimer Building and the second year at the Bon Secours Washing Redskins Training Center!
Creative Team
Conference : Rebelle Con
Planner: Mirna Brousseau of Brousseau Events
Photographer: Jacqui Photography
Florist: Brousseau Events
Venue: Canvas
Paisley & Jade is a vintage & specialty rental company based in Richmond, VA and serving Virginia, North Carolina and Washington, DC.  We maintain an inventory of gorgeous & unique furniture and decor pieces that you can use to create one-of-a-kind event spaces, weddings, photo shoots, and trade show displays.  To learn how Paisley & Jade can help enhance your next  visual display or special event, please contact us today!