Categories: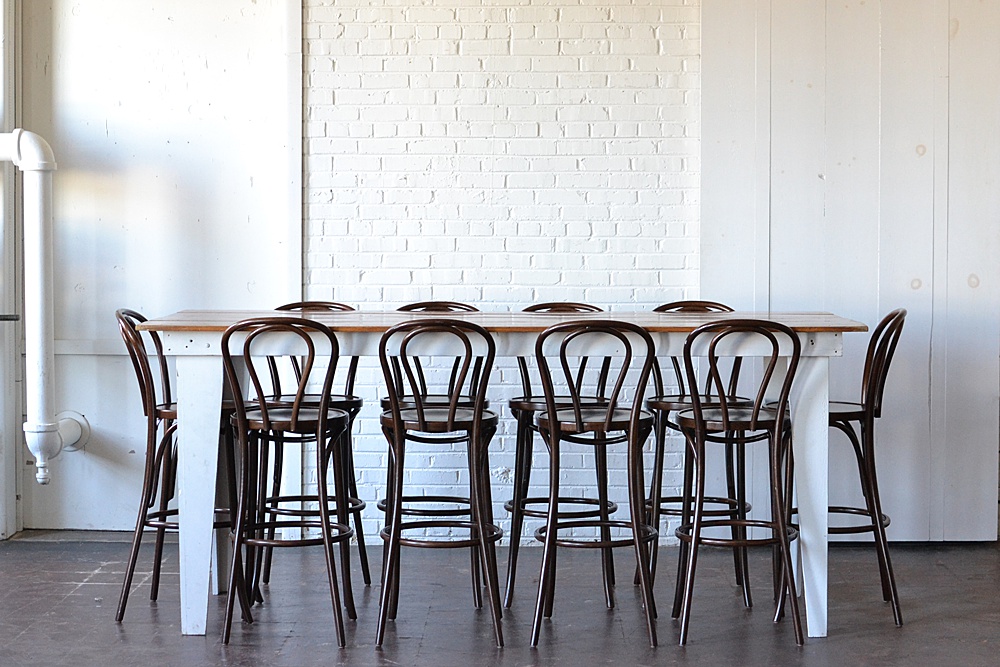 We've been adding tons of new inventory this winter, and wanted to take a little bit of time to show what it looks like when you put it all together!!
We've had our Marshall Dining Tables for some time now, but are so excited to have a quantity of 14 available starting this spring!!  While they are great on their own, we love how they look when placed end to end for the look of one long continuous table!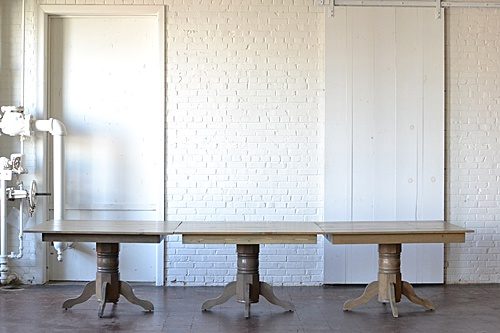 You can't have tables without chairs, and our new Thonet Chairs are a perfect match for the Marshall Tables!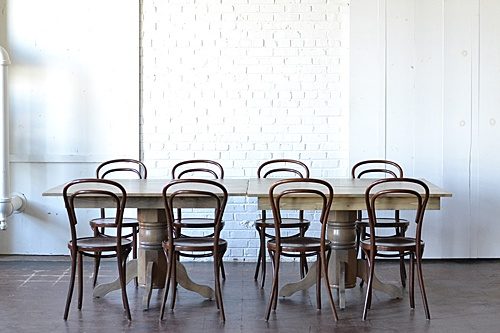 Have lots of people joining you for your event?  Just add on some more seats!!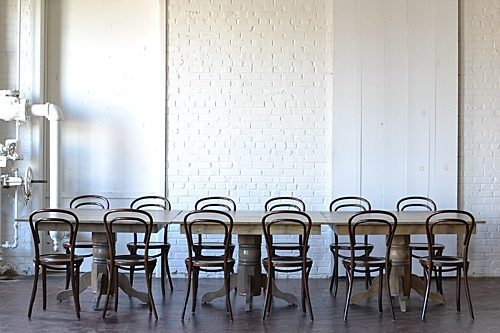 …and if you're SUPER popular, you can even seat them at the ends – these tables were specifically designed to have enough table space to accommodate place settings all the way around!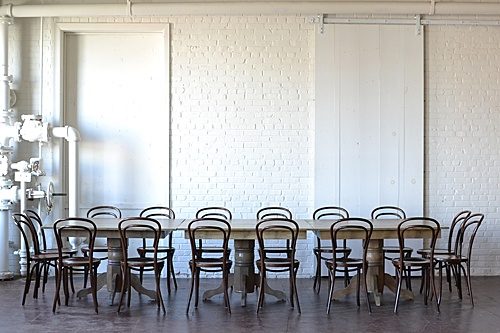 Even our very own Dwyath & Josh find them spacious enough when it comes to seating!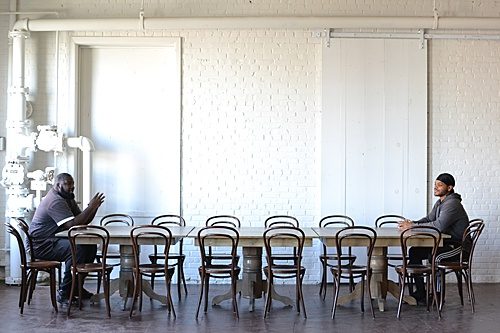 Another addition to the collection this winter are our Bentwood Barstools. These stools are perfect for our Bar Height Heritage Farm Tables!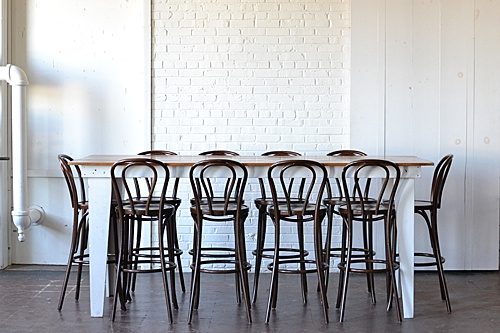 Bentwood Barstools aren't just for tables, though!  We love this look that incorporates our new Estate Round Bar, with seating options as well!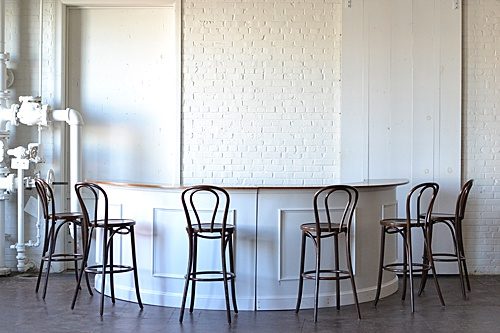 But the Estate Bar is perfect on it's own as well.  Adding our Wooden & Metal Industrial Shelving provides practical space for glassware or an area to display decor, & our White Pedestals are the perfect perch for florals and lanterns!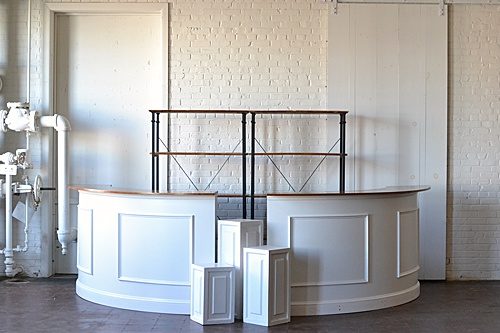 We hope you enjoy these new #pandjpretties as much as we do!!  Want to add these to your existing order or create a new proposal for your upcoming event?  Contact us today and we'll get you taken care of!  Want to see all the other things we've added to the collection? Check out Round 1, Round 2, and Round 3!
 Paisley & Jade is a vintage & specialty rental company based in Richmond, VA and serving Virginia, North Carolina and Washington, DC.  We maintain an inventory of gorgeous & unique furniture and decor pieces that you can use to create one-of-a-kind event spaces, weddings, photo shoots, and trade show displays.  To learn how Paisley & Jade can help enhance your next visual display or special event, please contact us today!