Categories: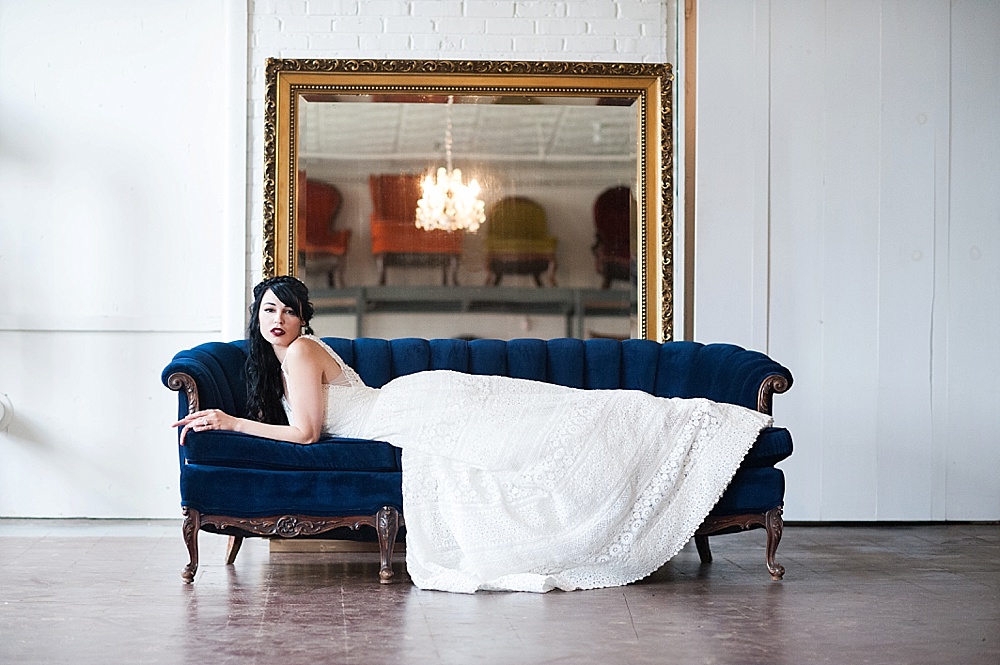 It's no secret that we love hanging with and learning from creative people! The one thing that makes those connections even better is when creatives do their thing within the walls of our showroom space at #highpointandmoore! That was the case recently when the fantastic folks from Bombshell Brazilian Waxing & Beauty Salon spent an afternoon at P&J styling and shooting new hair and makeup looks for the upcoming season.  From bridal to beefcake, this shoot combines amazing styles with classic #pandjpretties!  We know you'll be inspired by the photos below created by Ken Penn Imaging!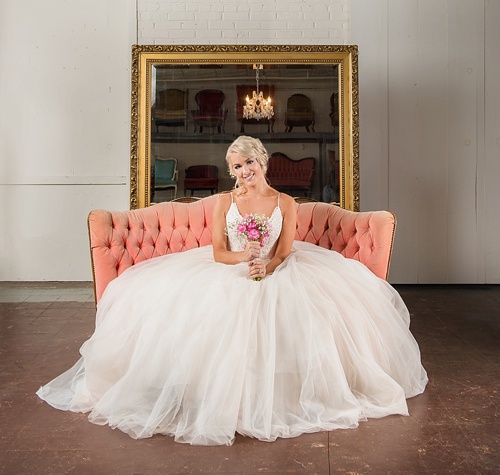 The middle section of our sweet Serra sectional sofa combined with our glamorous Oversized Guilded Mirror and vintage Cut Glass Chandelier helped create a feminine and fabulous set for this traditional bridal look.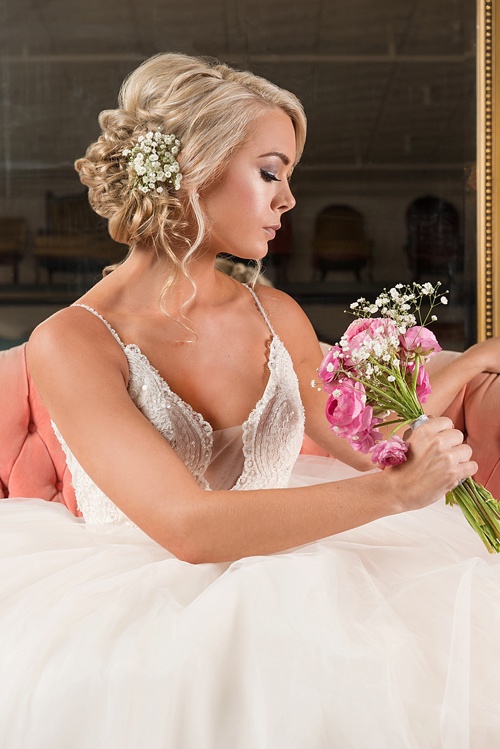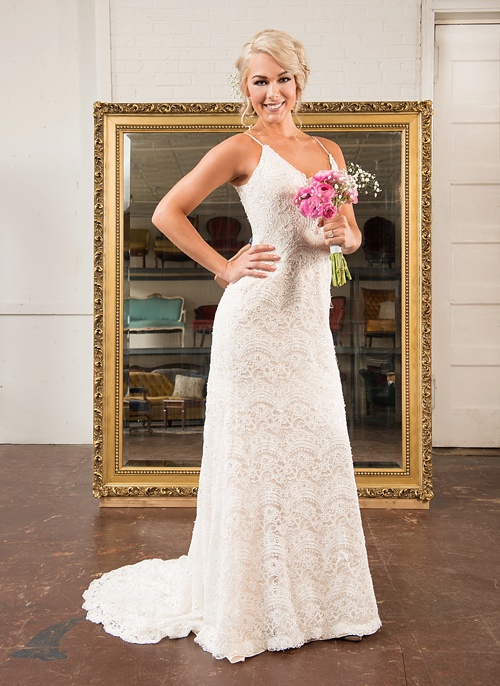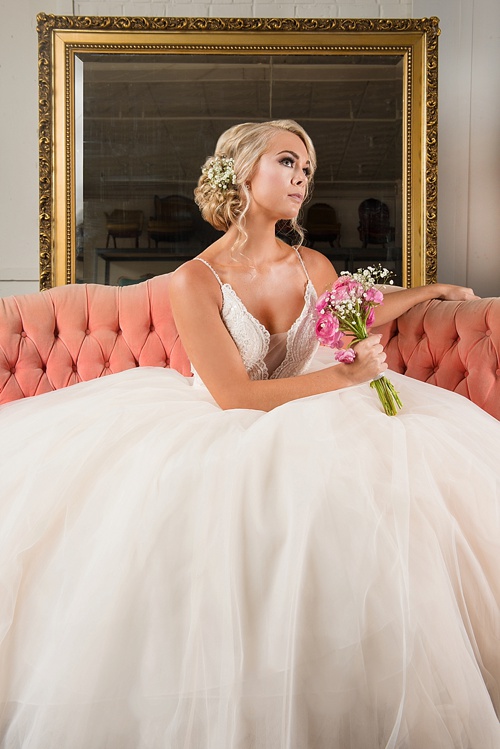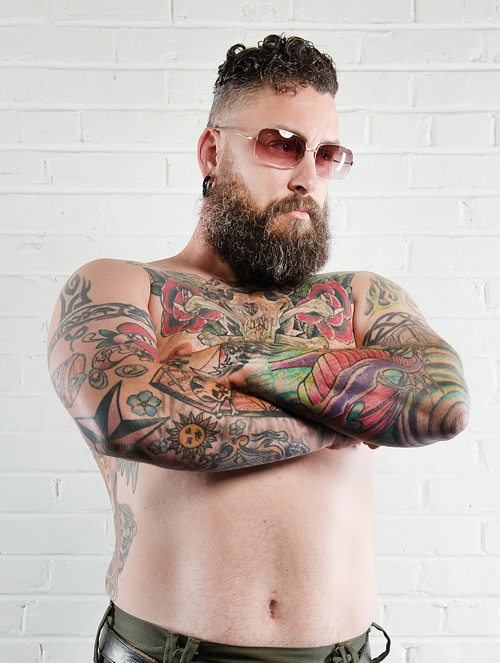 We told you there was a beefcake.  You're welcome.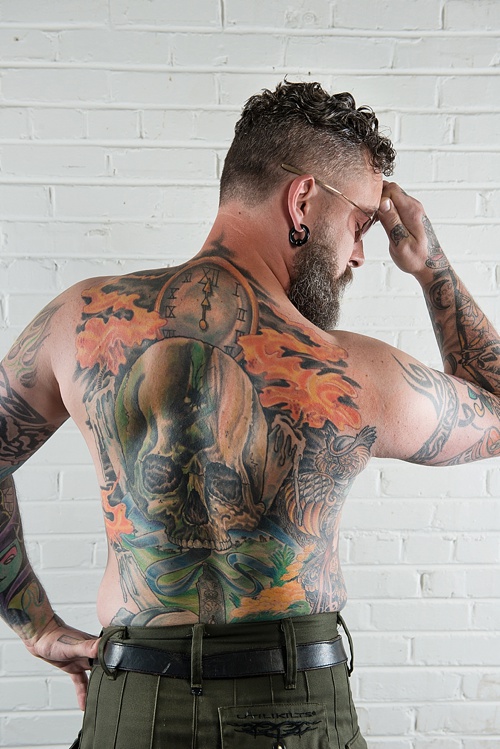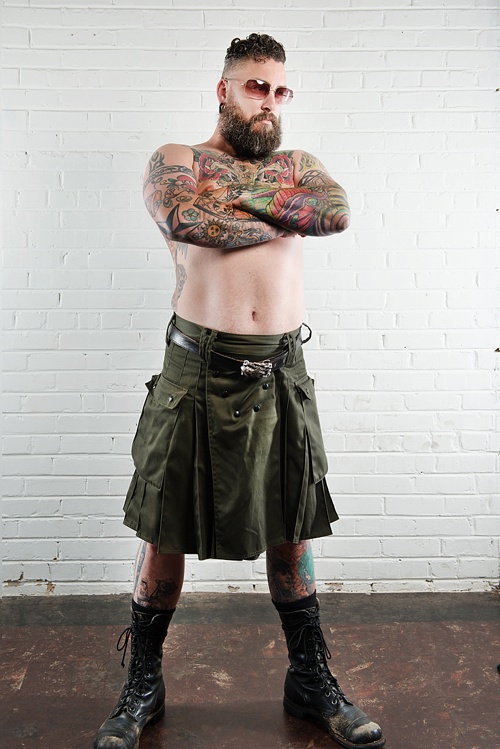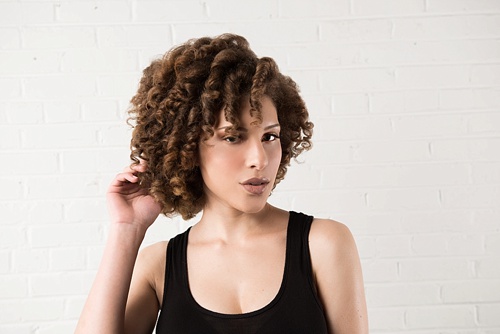 One of the great things about our space at #highpointandmoore is the clean slate it provides to stylists and photographers!  From beefcakes to bombshells, our lovely natural light and crisp white brick wall is a perfect back drop to showcase any style or product.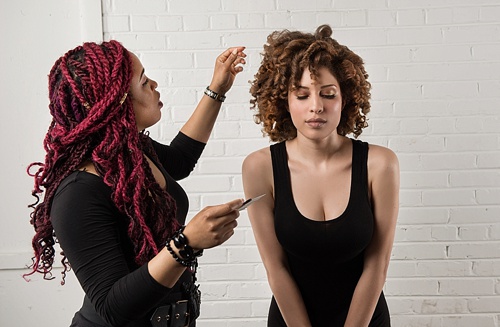 We loved watching these Bombshell artists at work and each final product had it's own special "wow factor."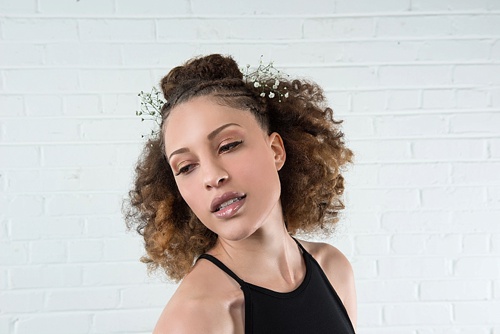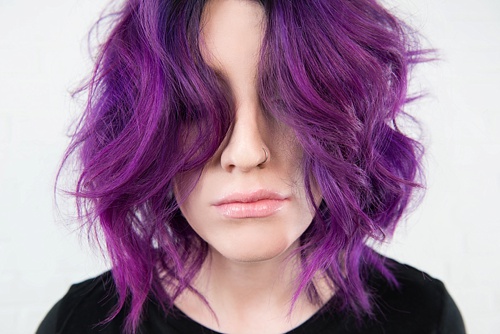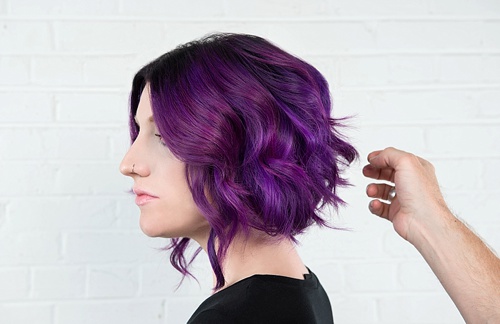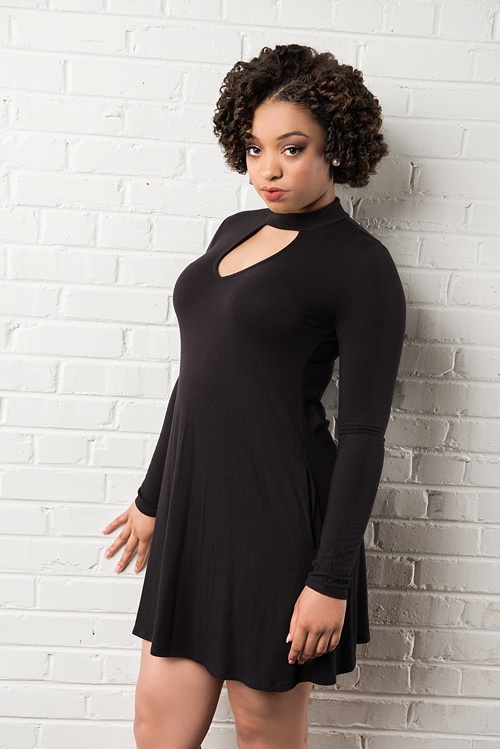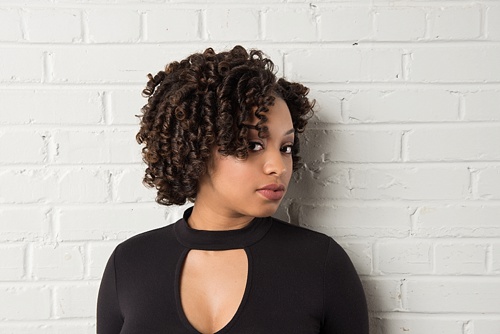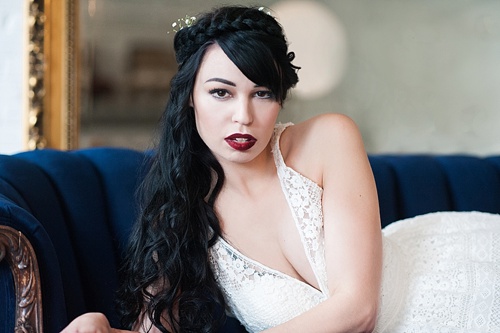 A more moody and modern vibe and the swap of a sofa, created a second bridal look that was equally as stunning as the first!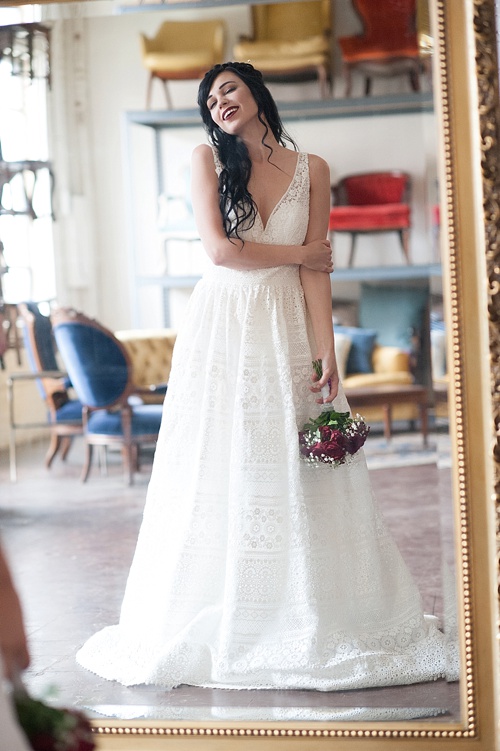 How gorgeous are these gowns by Urban Set Bride?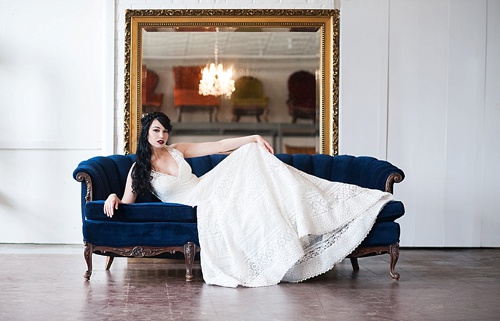 The deep navy colored velvet of our beautiful Billings sofa paired with the Oversized Guilded Mirror and vintage Cut Glass Chandelier stun in this showroom set-up!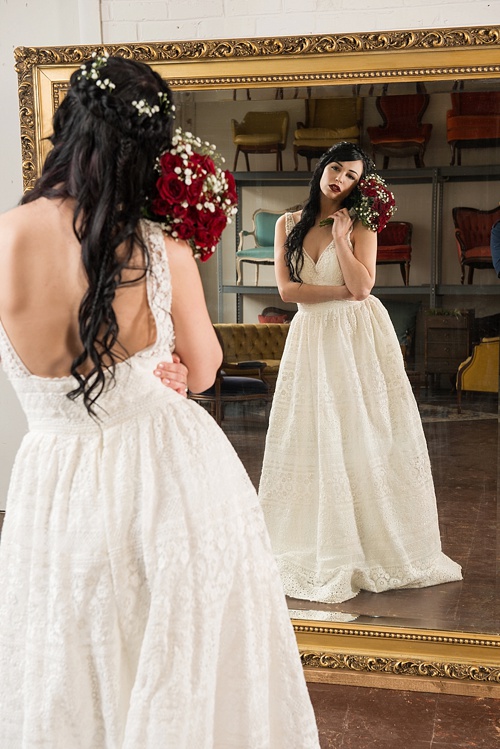 We're a big fan of any shot that gives us a sneak reflection of our upholstered chair wall.  This one just happens to be exceptionally pretty! And that hair?  So romantic.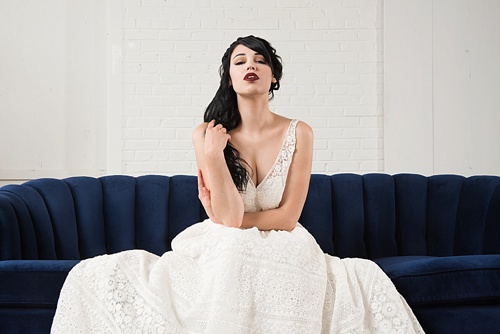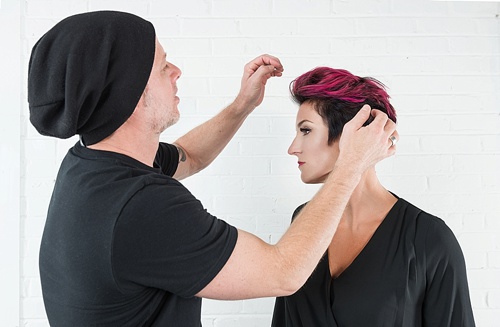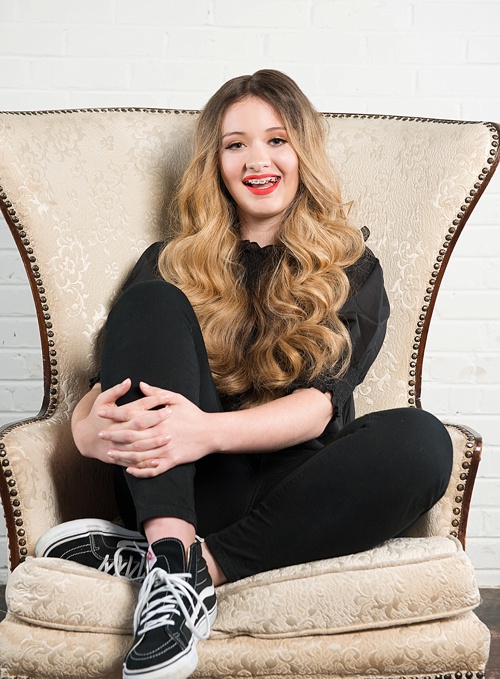 Our vintage Lubbock chair with it's lovely pattern, high back and cream upholstery makes it a perfect portrait prop.  Oh and those curls though?  Swoon.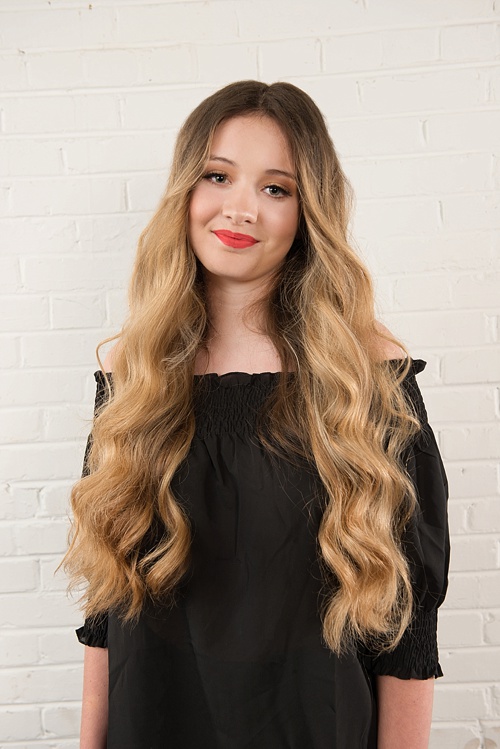 Thanks so much to the awesome team at Bombshell Brazilian Waxing & Beauty Salon (Dave Holland with Creative Design & Rebecca Longoria with Production Design)  for getting your creative juices flowing here at #highpointandmoore!
Paisley & Jade is a vintage & specialty rental company based in Richmond, VA and serving Virginia, North Carolina and Washington, DC.  We maintain an inventory of gorgeous & unique furniture and decor pieces that you can use to create one-of-a-kind event spaces, weddings, photo shoots, and trade show displays.  To learn how Paisley & Jade can help enhance your next  visual display or special event, please contact us today!
SaveSave
SaveSave