Categories: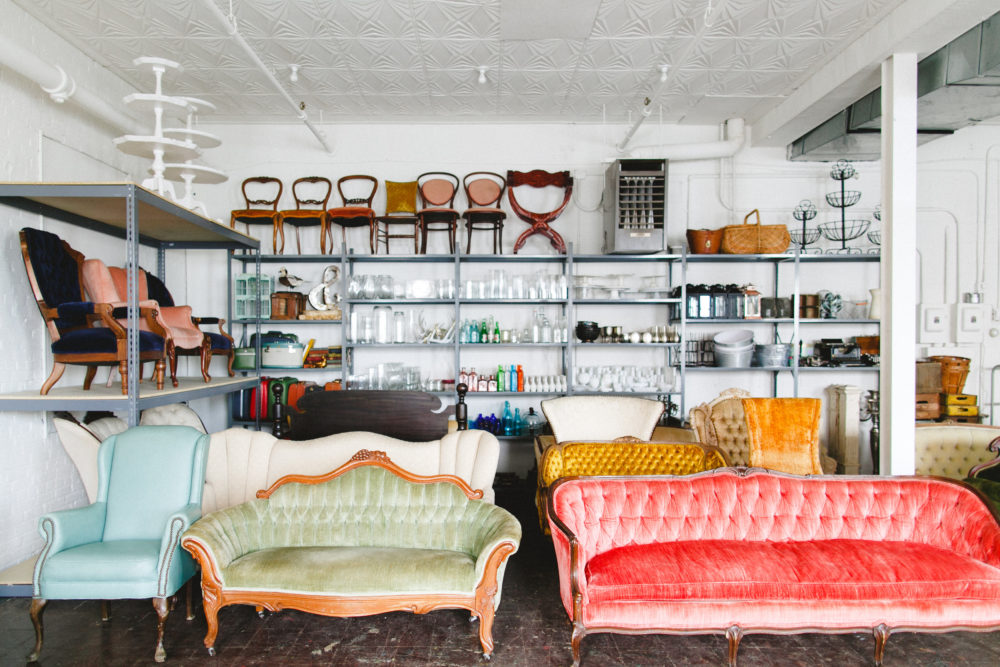 "How did you come up with this idea?"
This is one of the first questions we get asked – referring to Paisley & Jade.
Our eyes light up and it is a great reminder of where we started & how far we have come in the past 3 years. So this post is a "Thank You!" for still asking and we hope to provide a little background on the business, plus the women behind it, Perkins and Morgan.
First came the idea for such a niche business model. Morgan and Perkins first met when working in off premise catering in Richmond, VA. Morgan managed & headed corporate sales while Perkins was brought on to start a wedding division. A large part of the job was creating visual displays for food & sub renting pieces from local companies for the entire event.
Morgan's background is in scenic design & Perkins grew up on an Event Venue – it was just the right combination for P&J's soon to be aesthetic. Due to the long hours of brainstorming/constructing their own props to get the achieved look & over a few bottles of wine the concept of an eclectic rental prop shop that could be utilized by vendors and/or clients was created!
Both took the plunge and began full time  to get Paisley & Jade off the ground the RIGHT way. To do so, it was important to both of them to hire professionals who specialize in their fields. The pivotal businesses involved were Yogg, OFD Consulting, Stephanie Yonce Photography, and Blush on Berry, which later turned into Richmond Wedding Collective. With the help of these wonderful businesses, an accountant, and a thorough business plan, Paisley & Jade became a thriving business in no time. It is a constant reminder that without the support of local businesses in Richmond, P&J have never had the start that it did & the gratitude that is owed!
Paisley & Jade's first home was storage units. Sounds glamorous right?! The inventory quickly grew to 1,200 square ft. and it was time to take the next step into a warehouse. Scotts Addition has become P&J's home as of early 2014 and has grown into 10,000 sq ft., an 18 ft. box truck, 2 full time employees, 6 part time employees, and 2 wonderful interns that make P&J tick on a daily basis. Hopefully this gives you a little more insight on Paisley & Jade and it's journey so far!
Enjoy these fun photos of P&J's journey over the past 3 years!
*Stephanie Yonce Photography at the 1st inventory shoot! Her beautiful images seen in P&J's catalog of trading cards 
* Paisley & Jade pieces were hand delivered & set up by Morgan & Perkins through their 1st year in half in business where they learned the importance of clutch road trip snacks & how to maneuver a 26 ft. box truck or tag along trailer in tight spots!
*P&J's first home in 1,200 square feet of storage units & Richmond Wedding Collective store front
*A sense of humor & Drive completes our story!
Interested in more behind the scenes business content from P&J?  Check out our online shop, where we have a FREE resource, Hashtags for Event Professionals, available for download.  We also are offering special pricing through 2/28 on our vintage & specialty rental coaching dates that were just released!
Paisley & Jade is a vintage & specialty rental company based in Richmond, VA and serving Virginia, North Carolina and Washington, DC.  We maintain an inventory of gorgeous & unique furniture and decor pieces that you can use to create one-of-a-kind event spaces, weddings, photo shoots, and trade show displays.  To learn how Paisley & Jade can help enhance your next  visual display or special event, please contact us today!