Categories: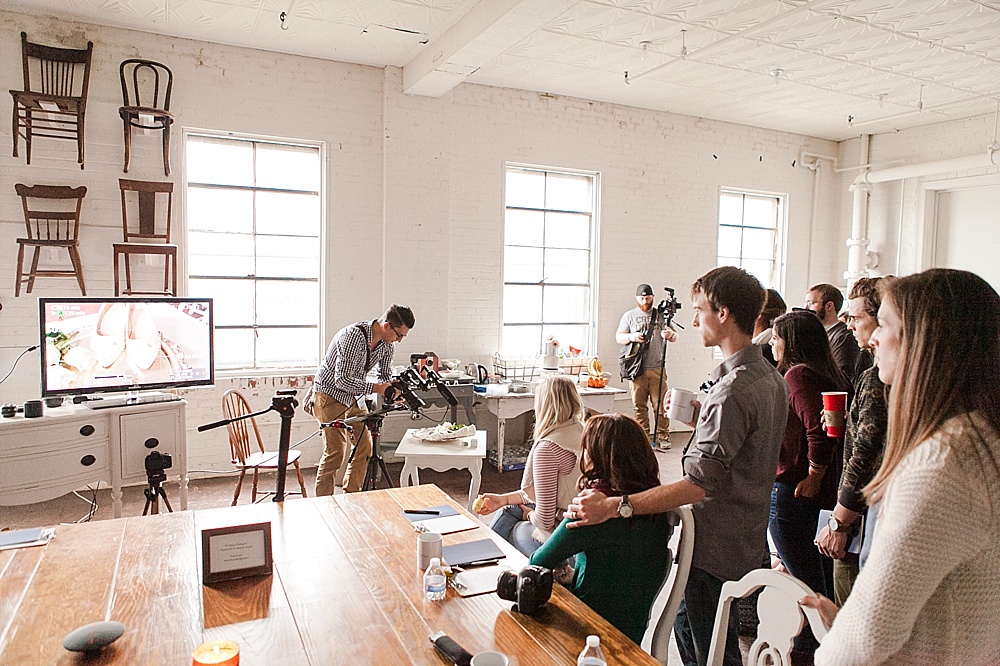 We were so excited to recently host The Herrintons in the showroom for The Wedding Filmmaker Workshop!!  We have had the pleasure of working alongside Tyler & Ashley at tons of weddings & industry events, and know how talented they are! Now they're sharing those talents and some fun tools of the trade with others!  Tyler & Ashley spent two days teaching nine students how to create inspiring, unique and personal wedding films. They even set up a full stylized photoshoot so attendees could get some serious hands-on experience.  Folks traveled from all over the country to be part of this interactive workshop representing Washington DC, Ohio and even Minnesota! We were thrilled to have our friends and creative colleagues Tyler and Ashley host this workshop in the Highpoint and Moore space and can't wait to see what they have in store for the next one!
Photos by Kristi McKeag Photography
Paisley & Jade specializes in vintage and eclectic rentals and custom fabrications for events, weddings, photo shoots, photo booths and other visual displays.  We maintain an inventory of gorgeous, unique furniture and decor pieces that you can use to create one-of-a-kind event spaces.  To learn how Paisley & Jade can help enhance your next  special event, please contact us today!