Categories: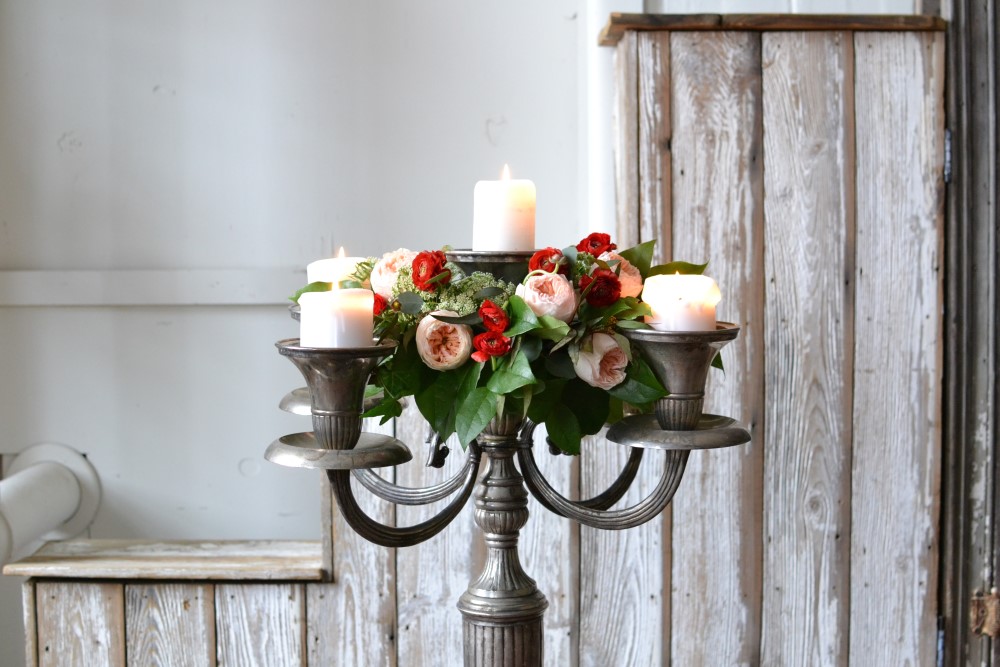 What do you do with giant candelabra over 3 ft. tall you ask? Turn it into a focal point!
We have had a few clients get stumped by this particular piece so we thought it would be a great opportunity to bring in Floral Designer, Amanda Burnette to wow us with a few different ways to use this "WOW" piece.
Check out her work here!
Take a look how she step by step turns the candelabra into a floral display incorporating real candle light.
Like they say in Texas, "Higher the hair, closer to heaven" and we couldn't agree more:) Enjoy!
Paisley & Jade specializes in vintage and eclectic rentals and custom fabrications for events, weddings, photo shoots, photo booths and other visual displays. We maintain an inventory of gorgeous, unique furniture and decor pieces that you can use to create one-of-a-kind event spaces. To learn how Paisley & Jade can help enhance your next special event, please contact us today!