Categories: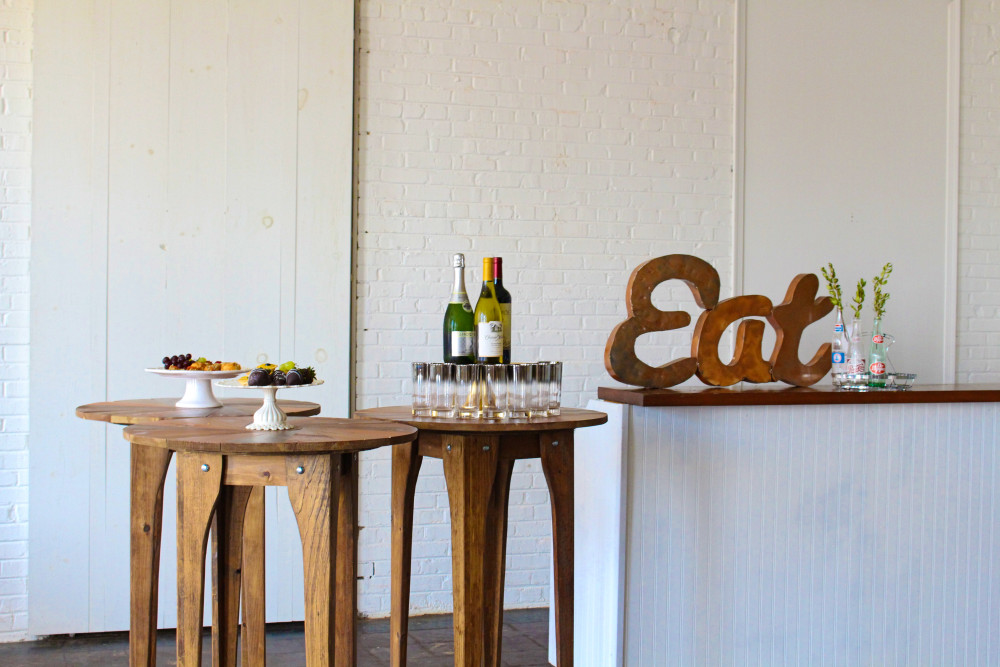 Eat, drink, and be merry with these Paisley & Jade stained wood cocktail tables. Made in-house by our master carpenter, these gorgeous spiraling tables are the perfect perch for guests at cocktail hour and as a home for drinks and hors d'oeuvres. Spread them out outdoors for a homey, rustic look; or cluster them together next to the bar to extend food display space.
The great thing about these tables is that they don't need any linens to look polished! The alternating stains of the tabletop show off gorgeous woodgrain and make for a clean and modern look. Paired with our homestead bar and a selection of smallware accent decorations, these tables are versatile, functional, and sure to please.
To give your decor a little more personality, combine natural woodgrain with polished white cake platters and vintage pop bottles. The differences in texture, finish, and color create visual interest against the backdrop of already-beautiful pieces of furniture. Mismatched cake platters in the same color add a touch of sweetness to the display and nostalgic glass bottles pair well with fresh greenery.
Cheers to the free-flowing conversation and bubbly at your next cocktail hour!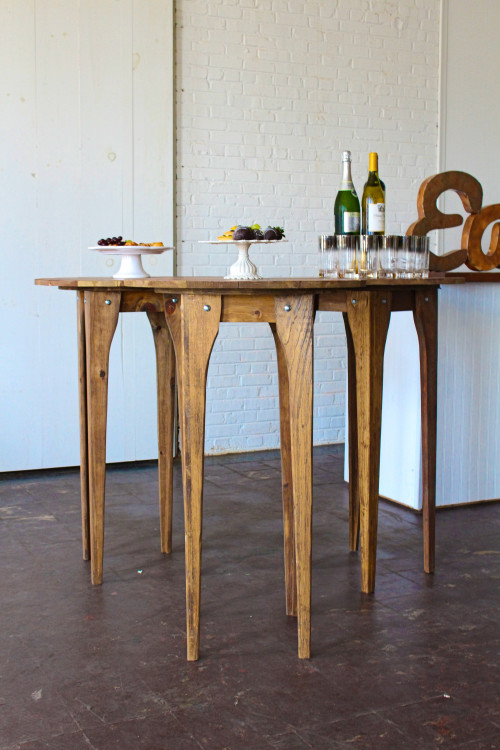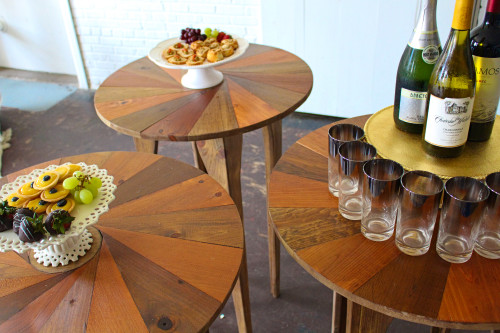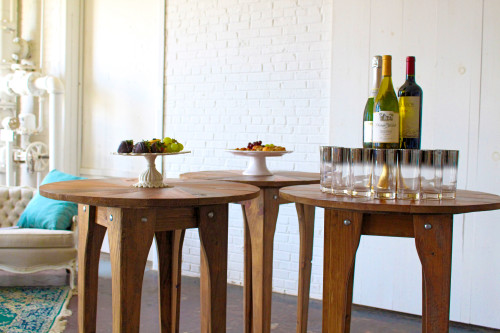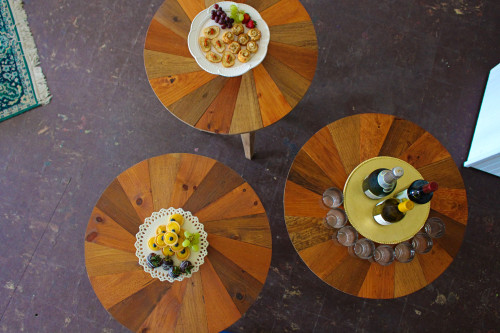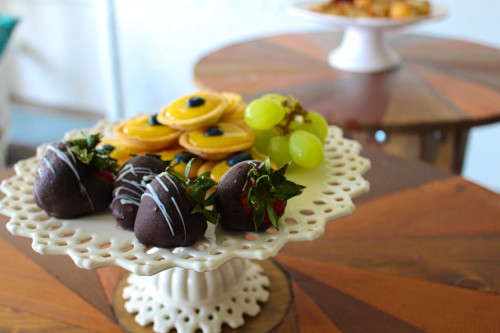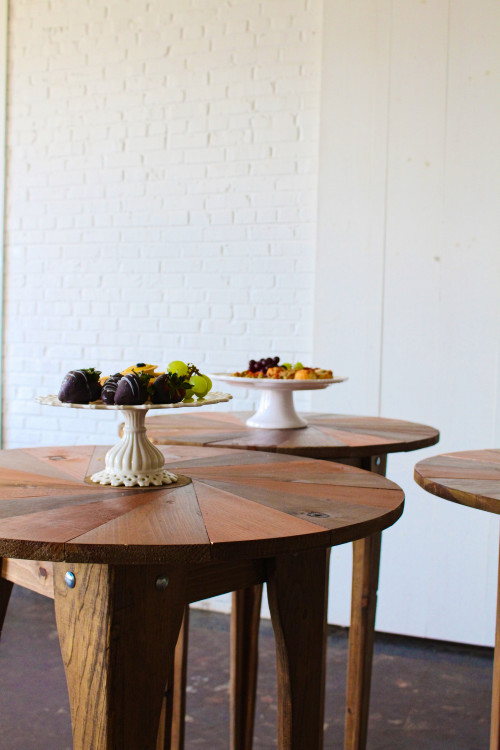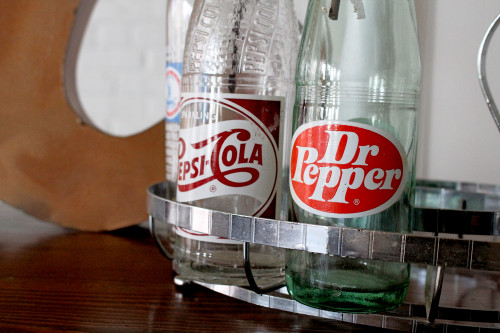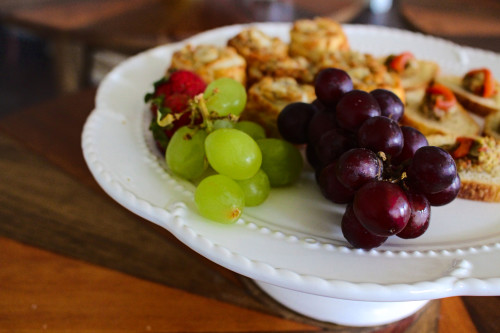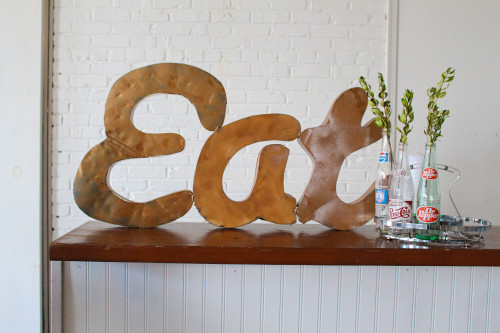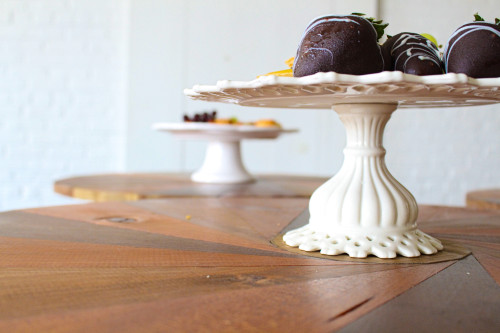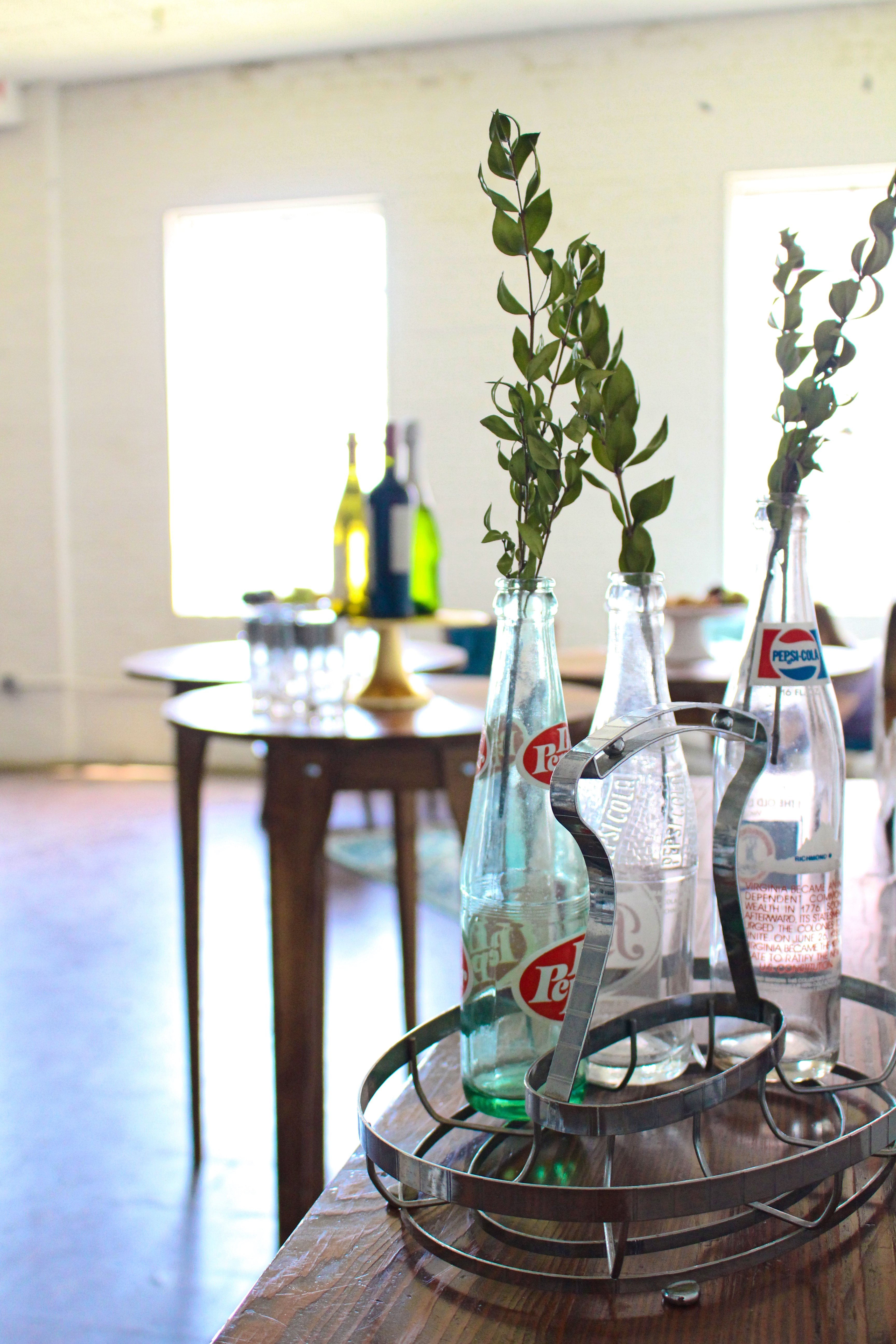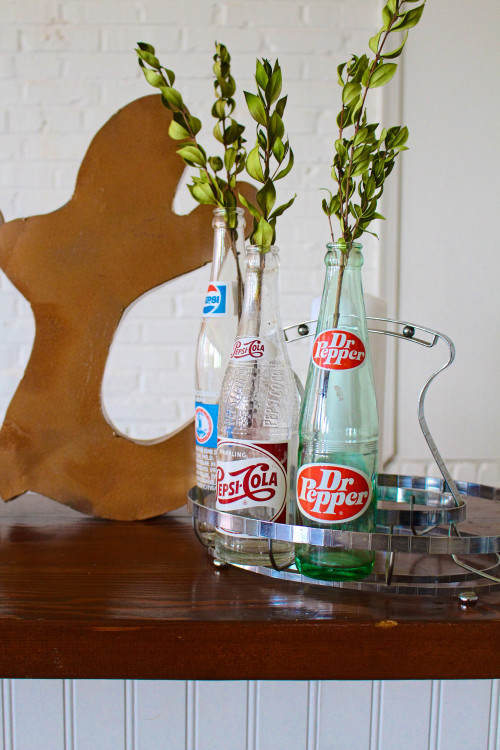 Paisley & Jade specializes in vintage and specialty rentals and custom fabrications for events, weddings, photo shoots, photo booths and other visual displays.  We maintain an inventory of gorgeous, unique furniture and decor pieces that you can use to create one-of-a-kind event spaces.  To learn how Paisley & Jade can help enhance your next  special event, please contact us today!