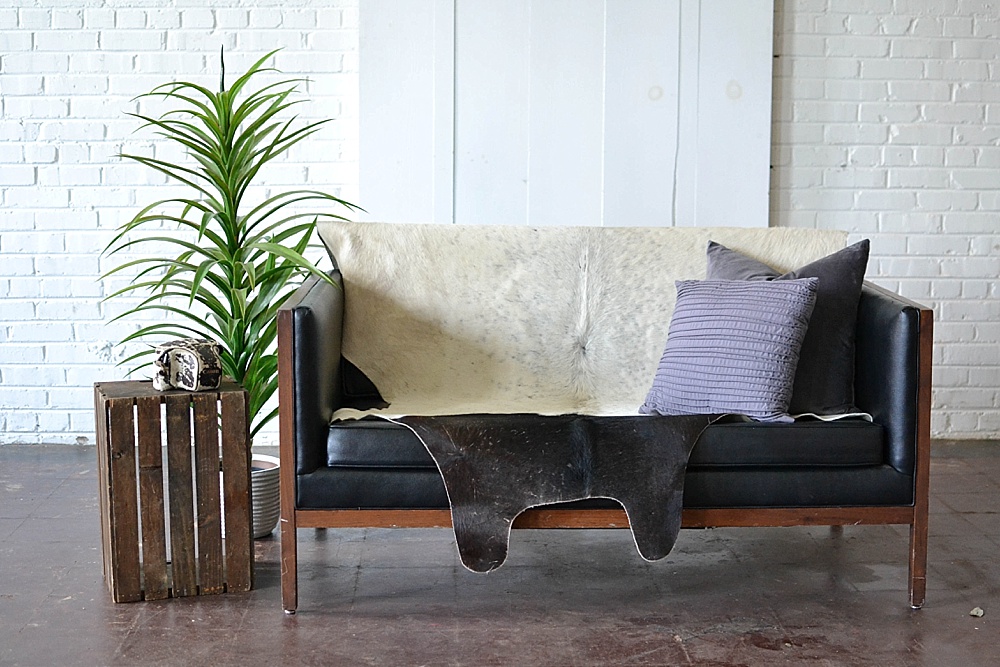 We all know a rug is what ties a room together. It is there to complement and provide comfort to those experiencing that space. Your rug can blend in with the design, or be the statement piece. For this Inspiration Station, we decided to take that rug off the floor and find it a new home. Well, three new homes.
Our first set up was to position the rug as a backdrop. We selected our Black and White Cowhide Rug to hang off our new Freestanding Copper Truss. The length of the rug is great so it provides the perfect accent to any backdrop set up.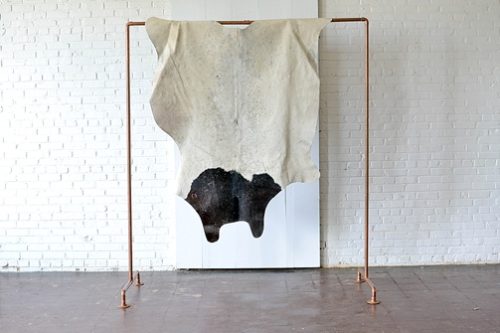 With the rug as the backdrop, it was time to add some seating. Featured here are two of our new Square Leather Poufs with two Faux Potted Plants in their new white planters! All the colors in this scene look so fabulous and your guests will love it!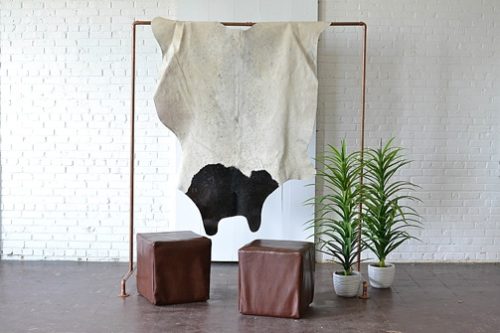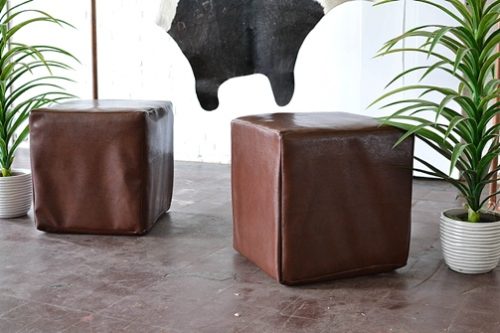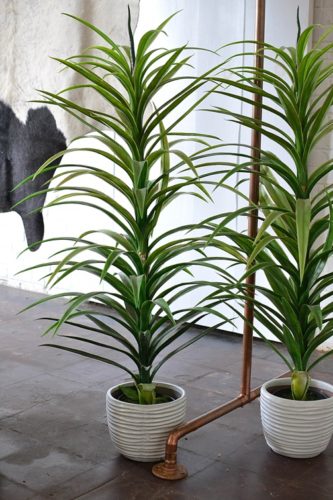 Tip: When organizing your plants, you can choose to set them to the same side, like above, or bookend your set up, like below. While putting them to the same side might be better for a lounging area, bookending will look perfect for a photo booth!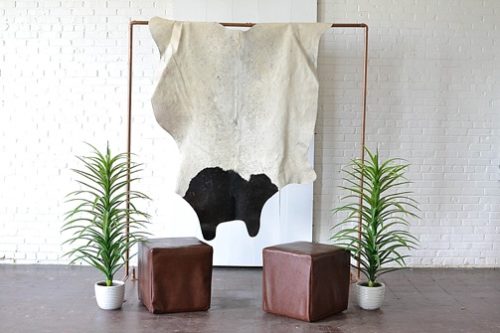 Next, we decided to take that rug to the couch. There was nothing we wanted to more from our collection than the Rochester couch to match with the rug. What a perfect way to dress up a simple seating by simply adding a rug!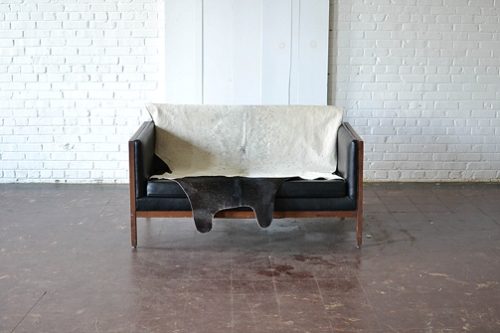 On top of the couch we selected the Gray Lined Square and Gray Velvet Square. Keeping the pillows dark and neutral lets the rug have the attention in this design while adding more comfort!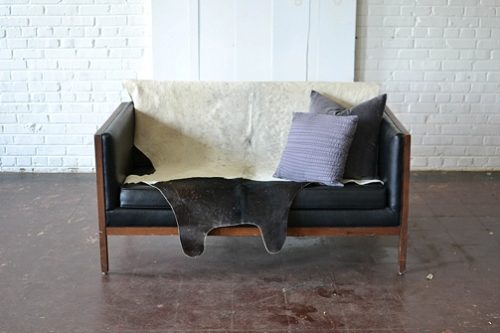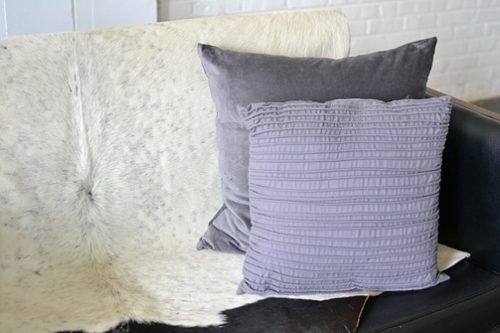 Finally, we added one of our Faux Potted Plants, our Vintage Camera, and a Wooden Crate to stand as an end table. The discoloring of that camera case matches perfectly with the black and white cowhide!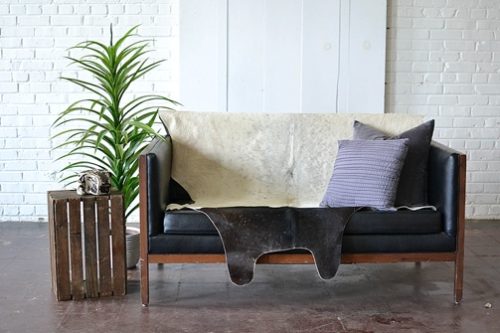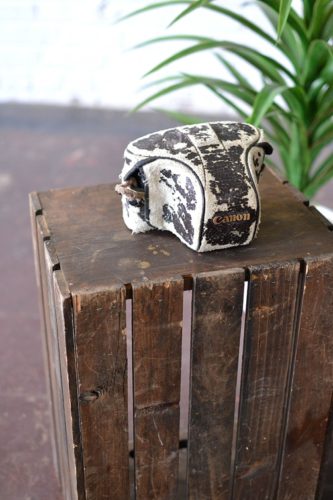 For our third, and most unconventional design, we decided to bring the rug up on the table. We know how much of a nightmare this must seem! Eating and drinking with a nice rug as a tabletop?! Thank goodness our Hairpin Plexiglass Table can showcase our fabulous rug while also keeping it in good condition!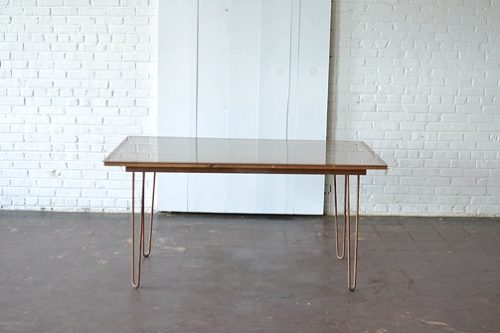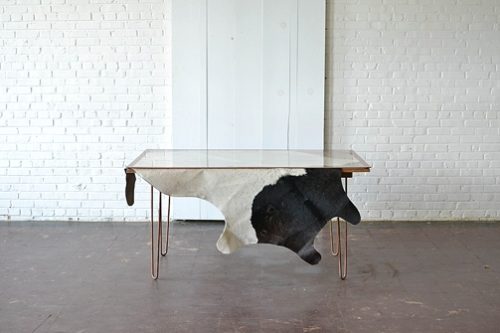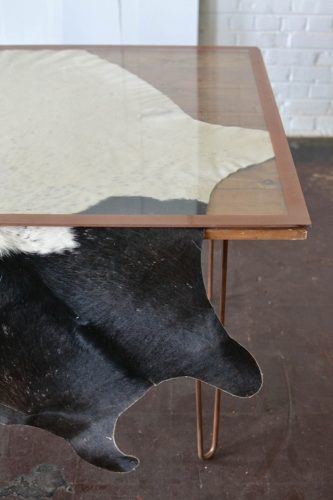 To pair with the table, we selected our Bentwood Chairs. Their unique design and beautiful wooden stain fit in great with the table and rug!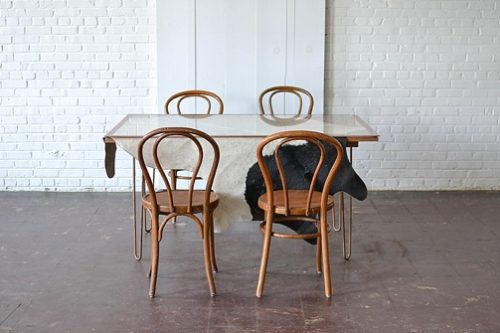 To keep the centerpiece simple and let the rug be to focal point of the design, our Wooden Prism is the perfect piece! It matches, gives a dynamic accent, and completes the dining set up! Your guests will love sitting at this table!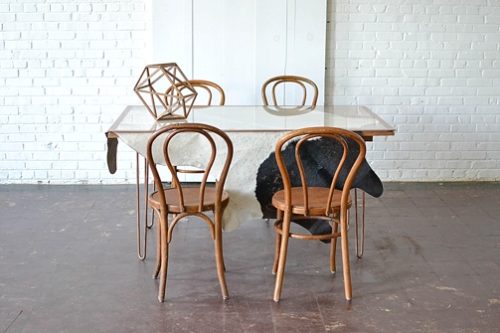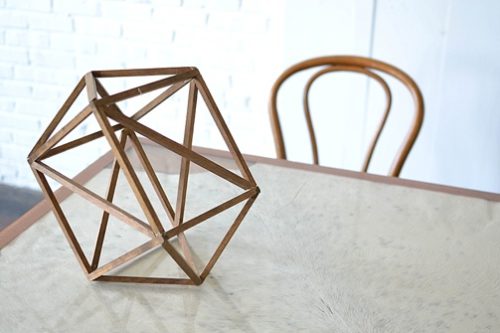 We hope you are inspired by all three of these designs and amazed at how versatile a rug can be!
Paisley & Jade is a vintage & specialty rental company based in Richmond, VA and serving Virginia, North Carolina and Washington, DC.  We maintain an inventory of gorgeous & unique furniture and decor pieces that you can use to create one-of-a-kind event spaces, weddings, photo shoots, and trade show displays.  To learn how Paisley & Jade can help enhance your next  visual display or special event, please contact us today!