Categories: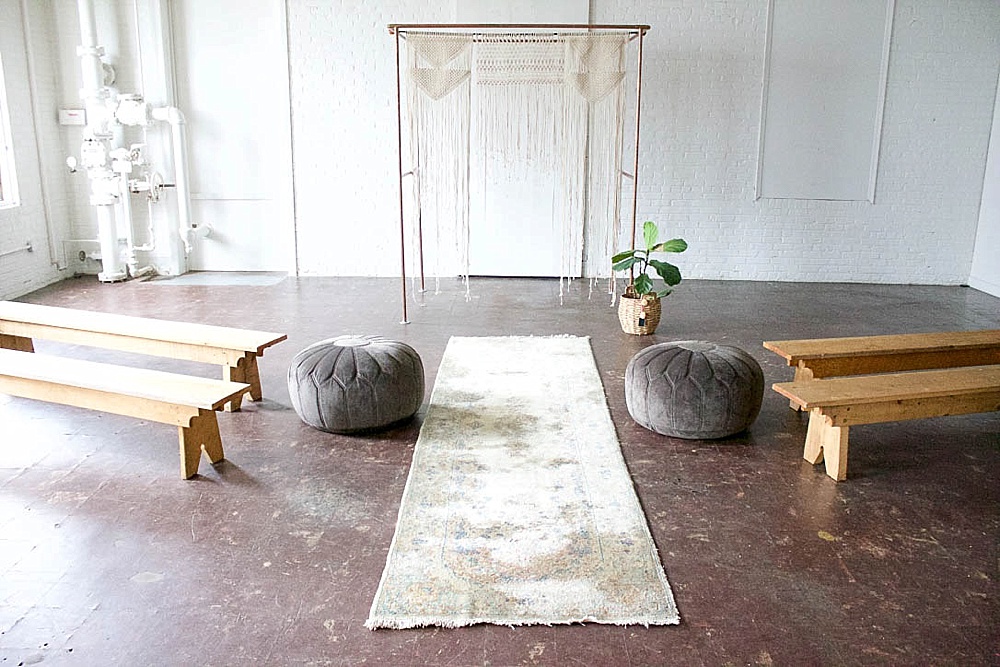 When it came to this inspiration station we kept it simple and boy were we pleased with the results!  Our new Copper Arbor is such a unique and sleek architectual piece!  It combines a tad of industrial aesthetic with a modern metallic flair.  It's also a great piece by itself or dressed up in florals or fabrics!  When we saw this gorgeous macrame backdrop that our friend Sami Denney at Palette and Pen created for her wedding, we couldn't wait to pair it with this particular P&J pretty!  Add in our Barrie Runner and some simple seating and voila!  You've  got yourself a unique and stunning ceremony design!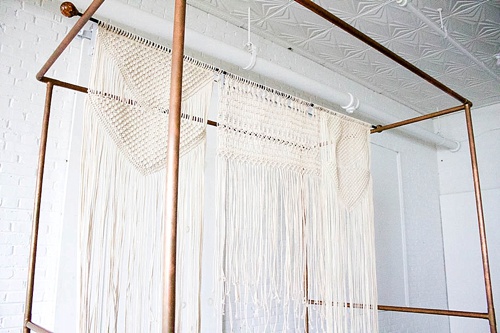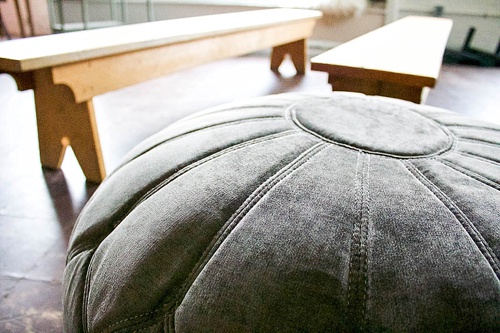 We love the mix of style and texture in this choice of ceremony seating.  While they may seem like an unlikely pair our rustic White Pine Benches work wonderfully with our soft and modern Chowchillas!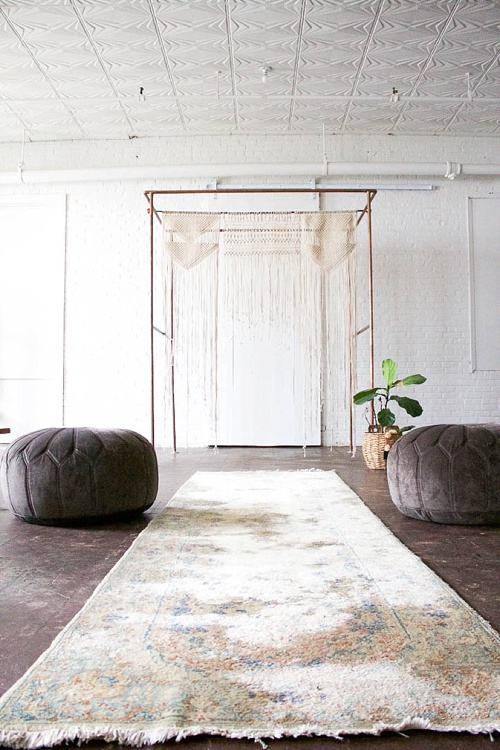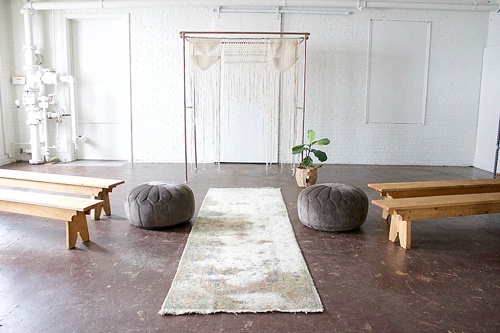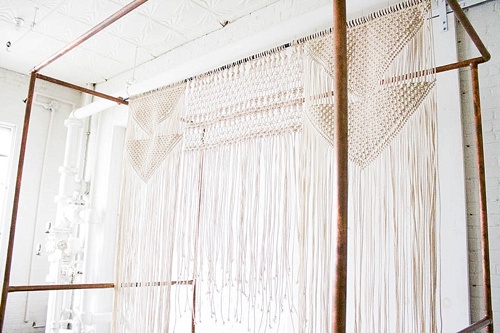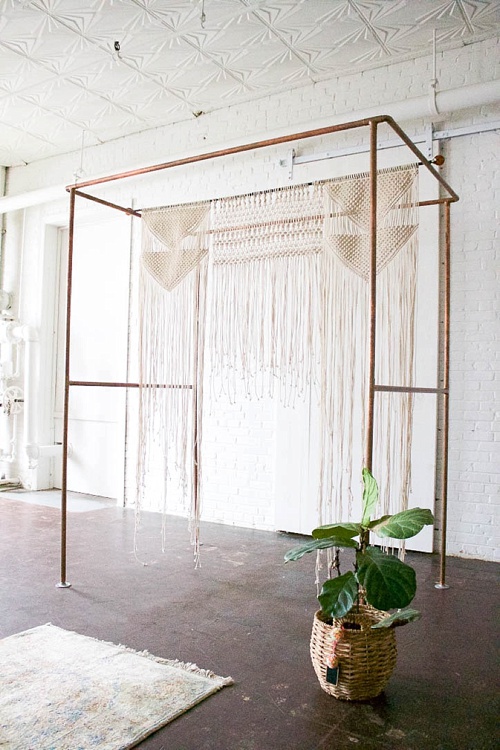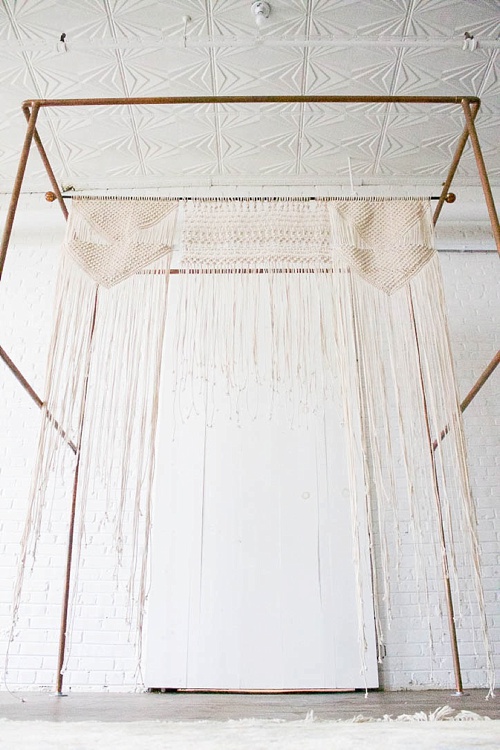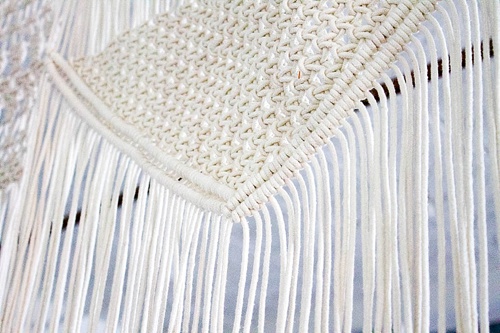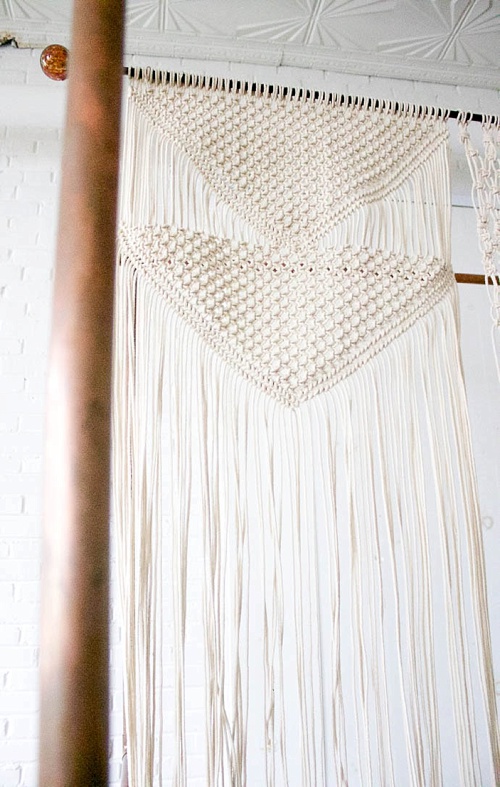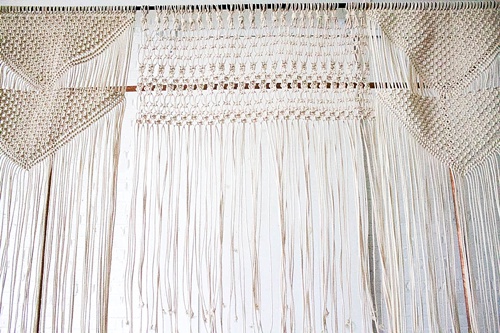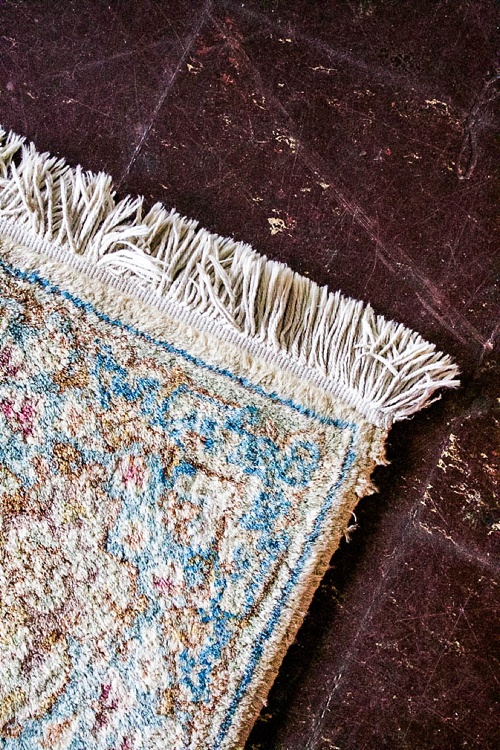 The soft and neutral hues of our Barrie Runner make it a perfect pick for a ceremony aisle! But when you stop and look closely at this piece it reveals some lovely accent colors and patterns!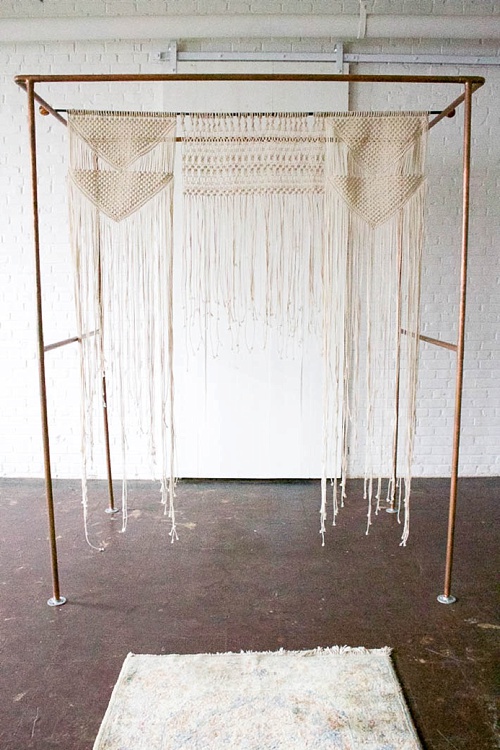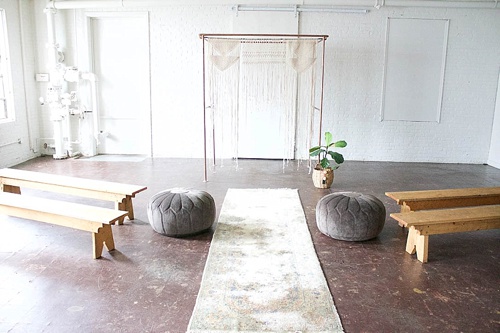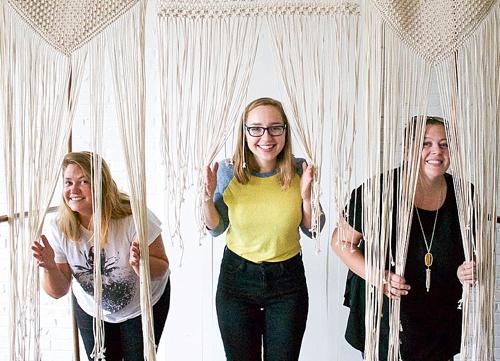 Peek-A-Boo!  We had so much fun at Highpoint and Moore creating  this inspiration station!  Thank you Sami for letting us share the beauty of this Macrame Backdrop creation! We hope this design provided you with some new wedding ideas and ceremony inspiration!
Paisley & Jade specializes in vintage and eclectic rentals and custom fabrications for events, weddings, photo shoots, photo booths and other visual displays.  We maintain an inventory of gorgeous, unique furniture and decor pieces that you can use to create one-of-a-kind event spaces.  To learn how Paisley & Jade can help enhance your next  special event, please contact us today!