Categories: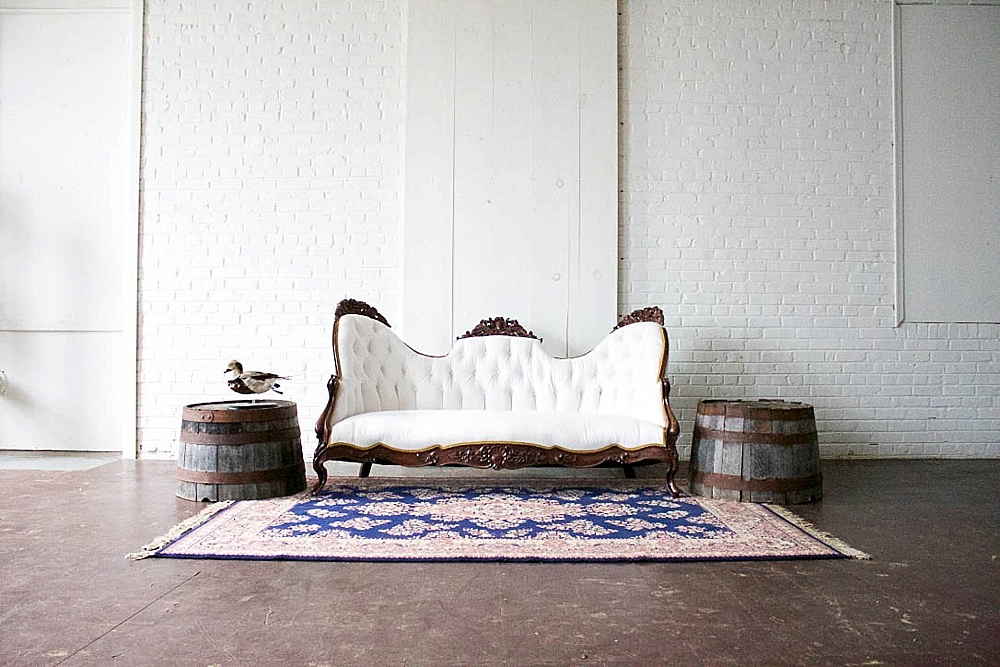 So it's no secret that many of us here at Highpoint and Moore love a good glass of wine 🙂   And that love actually extends well beyond sipping a smooth Malbec while lounging on a vintage settee. With that in mind,  today we're sharing some tips on how to style one of our favorite wine-related #pandjpretties!  Our vintage Wine Barrel Halves are pieces that boast tons of rustic wine country charm! And bonus, they can be used in a variety of different designs serving all kinds of different purposes.  So pour yourself a glass of vino and take some time to browse the images below.  You'll find three simple and pretty ways to incorporate these barrel beauties into your vineyard wedding, rustic barn reception, backyard barbeque or corporate shindig!  Cheers!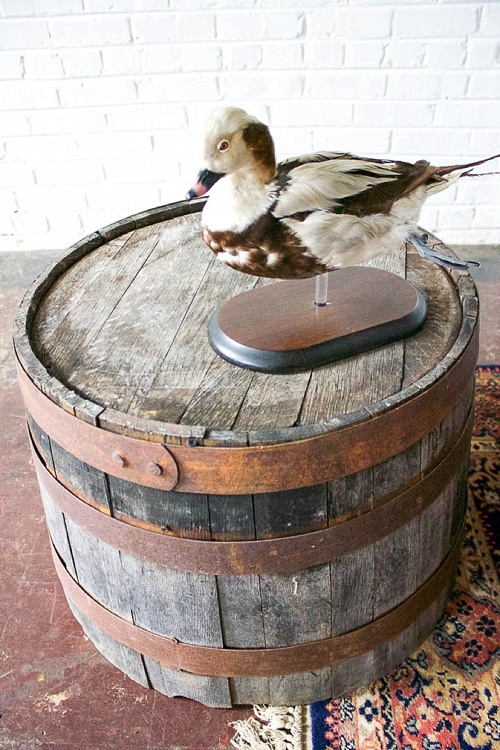 BARREL HALF END TABLES 
A super easy way to add some rustic charm to any lounge area!  Paired with our Appomattox Sofa and Dickenson Rug these two barrel halves are super easy to move and provide a great spot for your guests to sit their cocktails while they snack and chat.  No coasters needed here! Also our little buddy Fielder The Duck thinks it's a perfect place to perch 🙂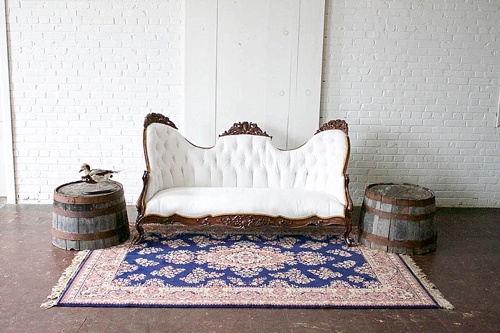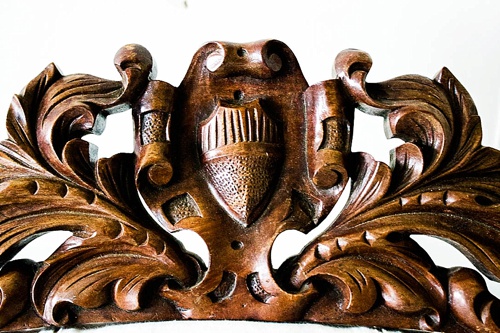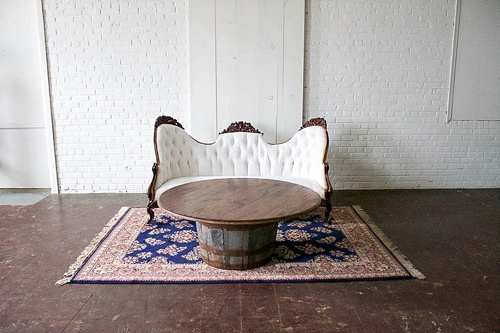 BARREL HALF COFFEE TABLE 
Another simple and functional use of these pretty and primitive pieces!  Topped with a gorgeous dark wood top,  this coffee table offers plenty of surface space for appetizers, florals or decor accents.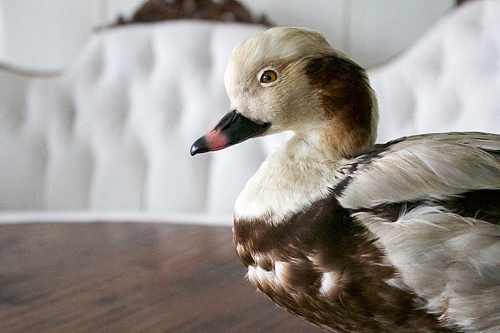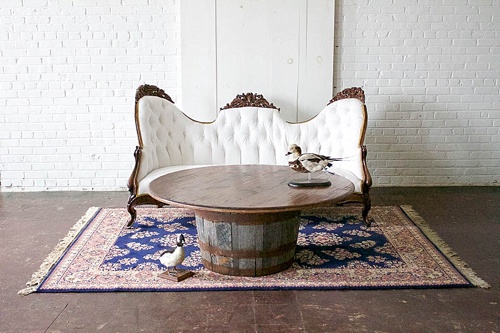 This one gets the two "webbed feet up" approval (cuz, ya know they don't have thumbs) by both Fielder and our other resident duck Danny Icebreaker.  That's quite an endorsement 🙂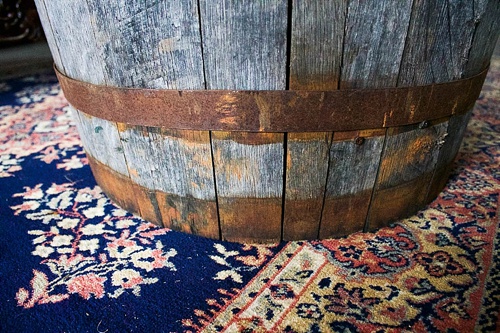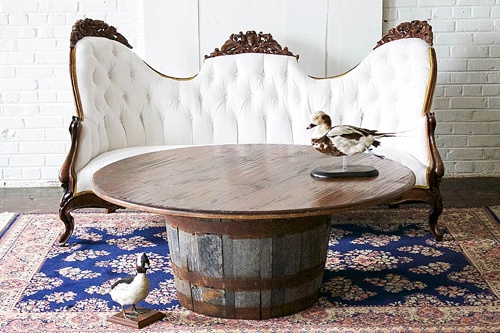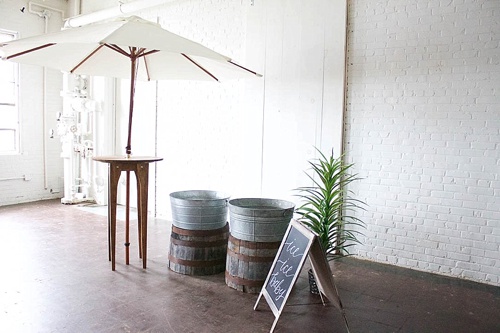 BARREL HALF BUCKET STAND
We love this option for parties or weddings!  The Barrel Halves pair perfectly with our Galvanized Metal Tubs to help create a fun and unique beverage bar! Throw in our Aperture Wooden Cocktail Table, a Faux Potted Plant and a gorgeous umbrella by our friends at Rent-E-Quip and you're all set!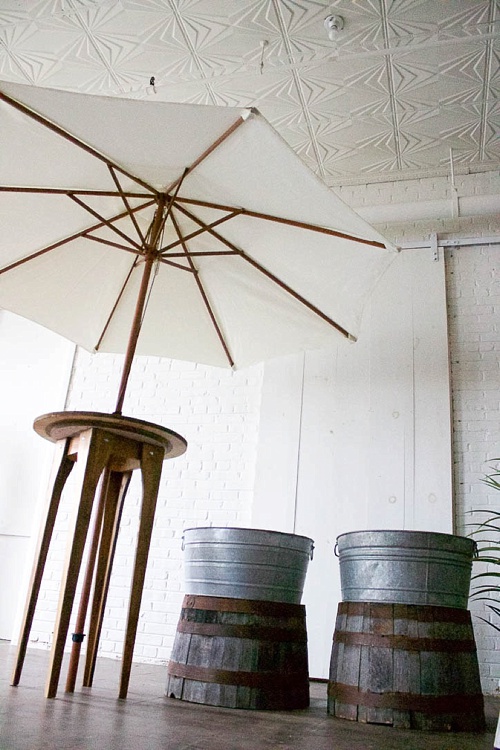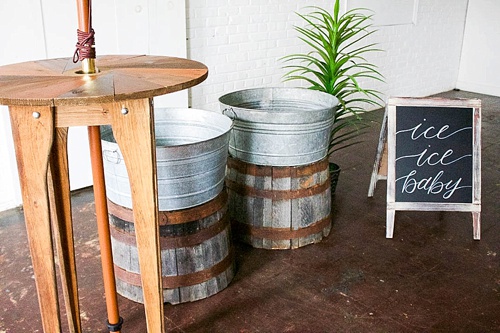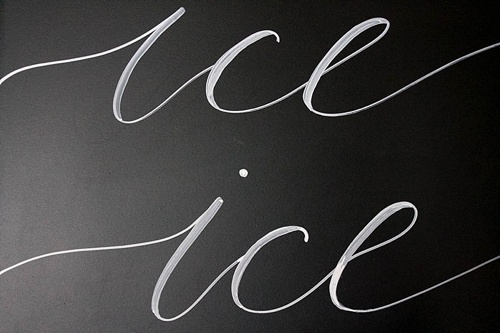 And did we mention we offer custom in-house hand-lettering?  This is such an easy and fun way to personalize any design especially if you're using 90's hip hop lyrics to do so.  Word to ya motha.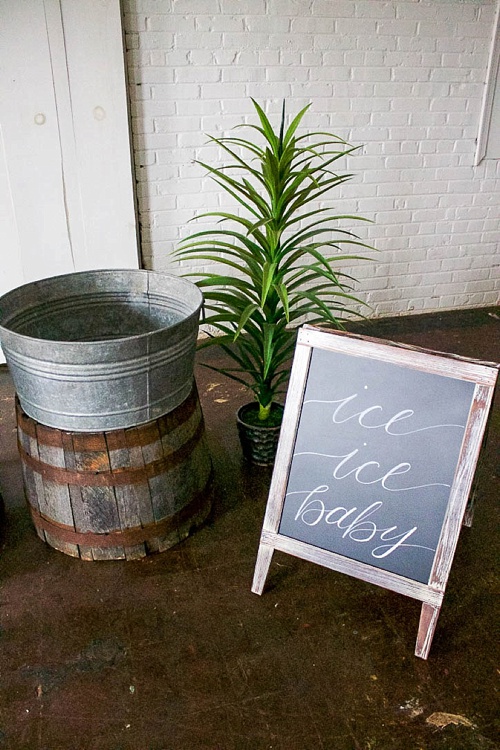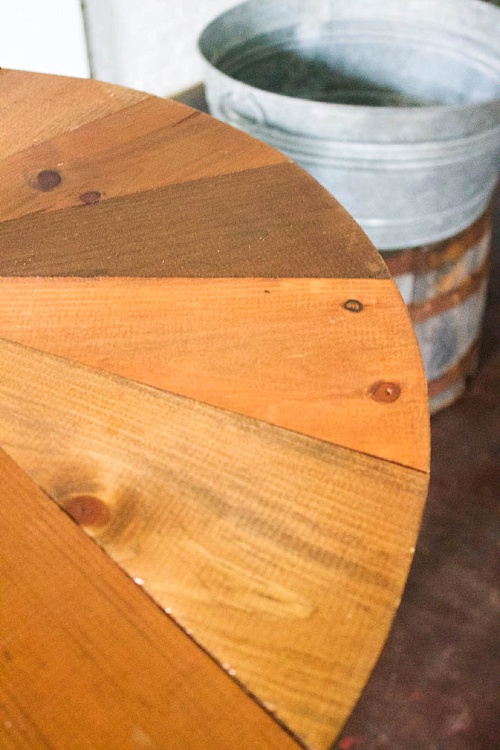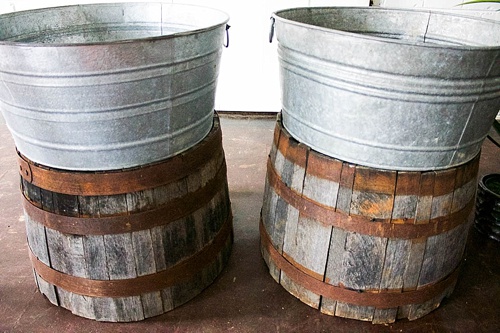 Next time you spot at P&J piece at your next event make sure to snap a pic tag us and include #pandjpretties in the caption.   We want to see and share your designs!  Happy styling friends!
Paisley & Jade specializes in vintage and eclectic rentals and custom fabrications for events, weddings, photo shoots, photo booths and other visual displays.  We maintain an inventory of gorgeous, unique furniture and decor pieces that you can use to create one-of-a-kind event spaces.  To learn how Paisley & Jade can help enhance your next  special event, please contact us today!