Categories: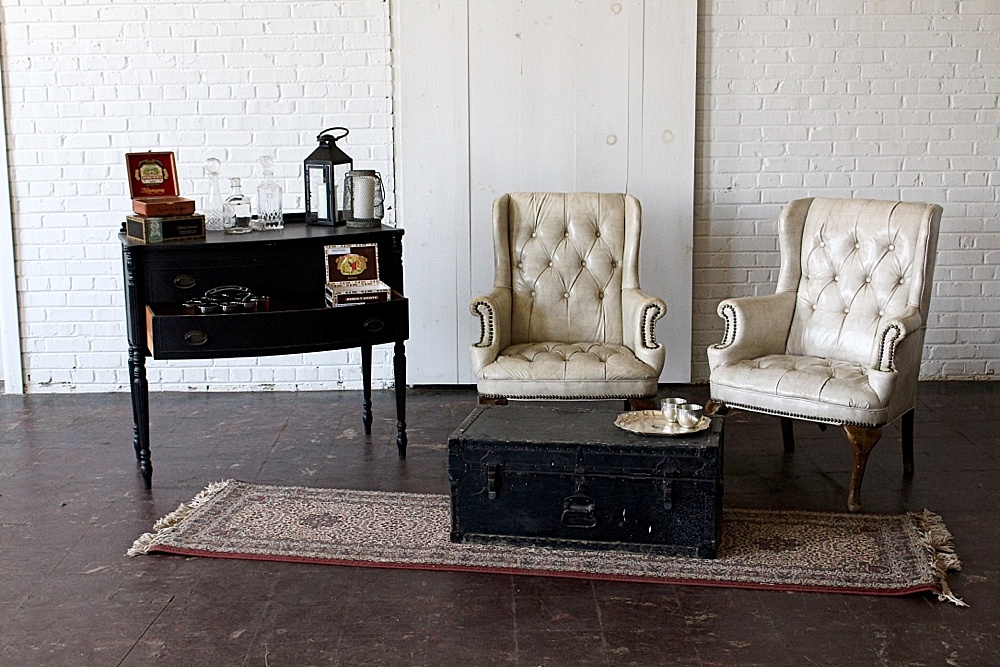 Cigar and Whiskey Lounges are one wedding and event trend we've really enjoyed working with this year!  Depending on the style of your reception or the location of your event there are so many sophisticated and swanky options for styling these bars and lounges.  It's also a great way to personalize and create a space specifically for a groom in the reception space, because ya know, the grooms need to feel special too!   We recently created a few cigar and whiskey bar options for a client at #highpointandmoore and we wanted to share these simple designs with you.  Cheers!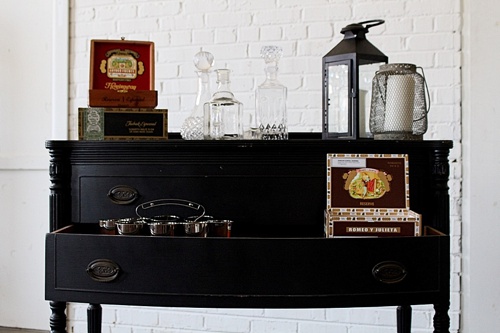 Our Dark Wood Server is a perfect piece to anchor a larger lounge design or create a simple and chic cigar bar.  Style it with some vintage Glass Decanters, vintage Cigar Boxes, a few lanterns and you're all set!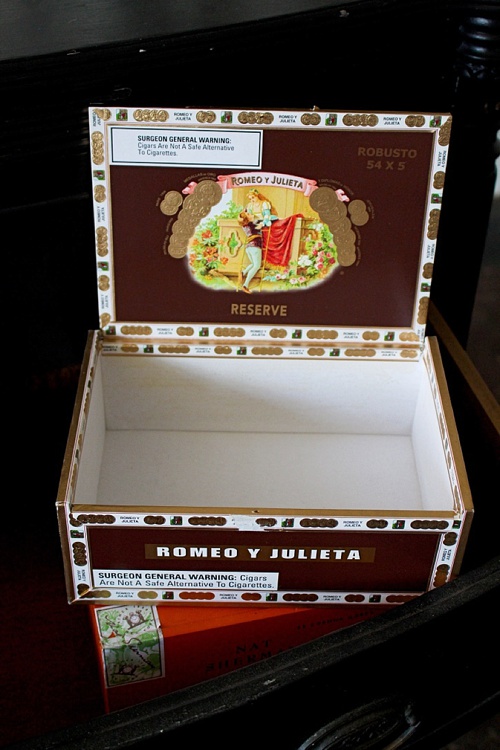 We love all of the unique and colorful detail you can find in our collection of vintage Cigar Boxes.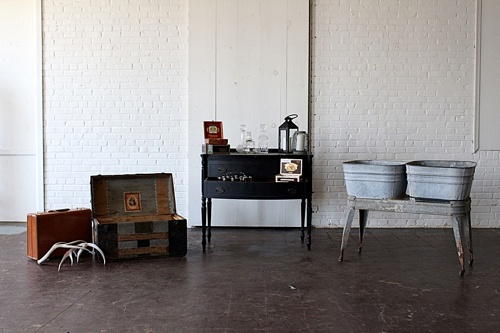 To build on the original design we added a few #pandjpretties that we think are not only aesthetically pleasing but also beef up the function of the set up.  Fill up our Galvanized Bar Stand with ice and your favorite micro-brews and you've got a great little self-serve bar.  Our Herndon Trunk could be a great spot for displaying guest favors or blankets for them to wrap up in if you're hosting your event on a chilly evening.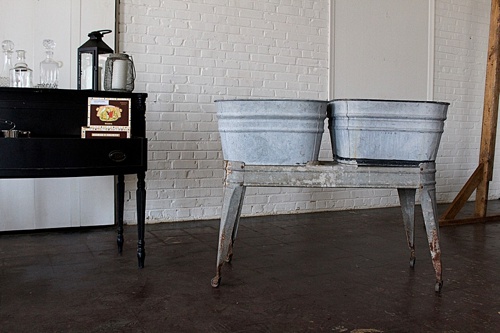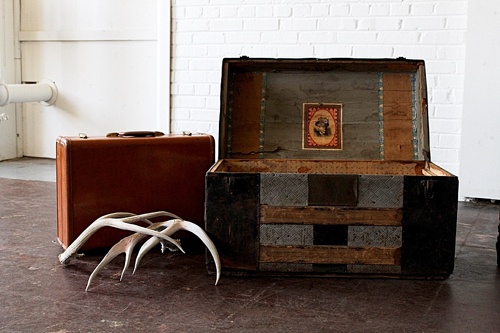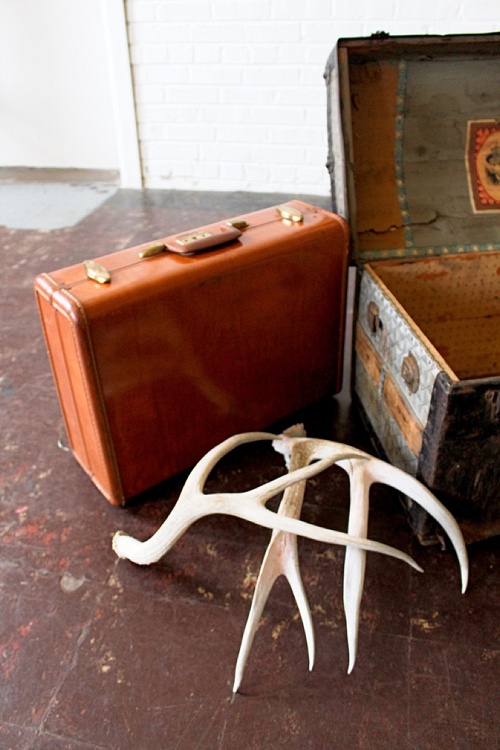 A couple small wares like our naturally shed Antlers and our vintage Brown Suitcase round out this masculine look.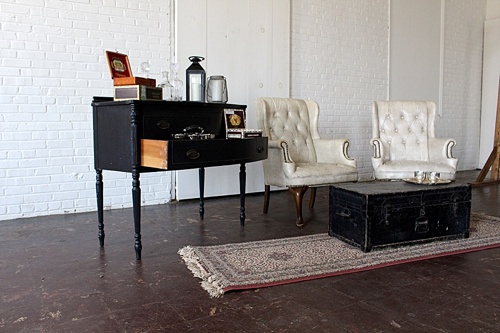 A super easy way to bump your bar up to a full lounge is by adding some rugs and seating!  Here we added our gorgeous leather Houston Chairs, Black Steamer Trunk and Blyton Runner to round out a small lounge area perfect for smoking cigars and sipping whiskey.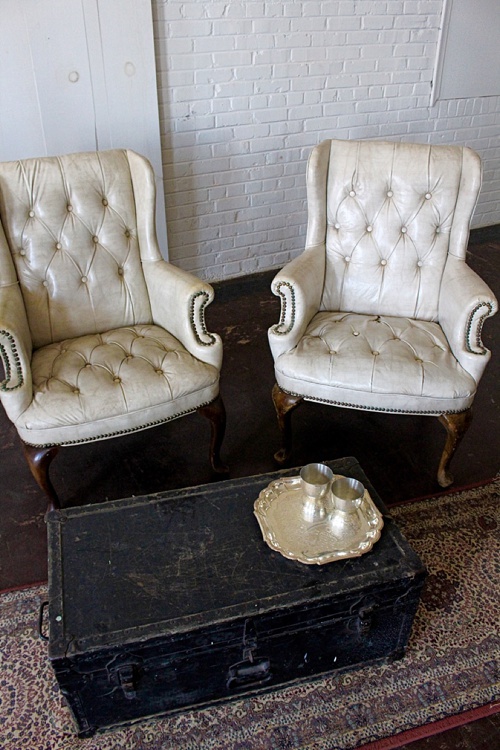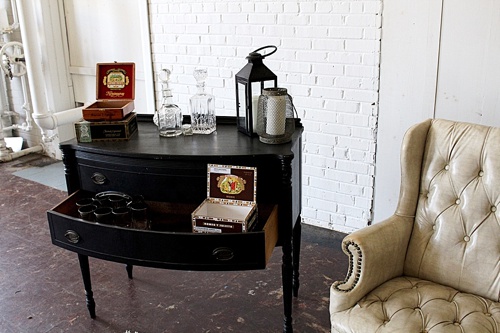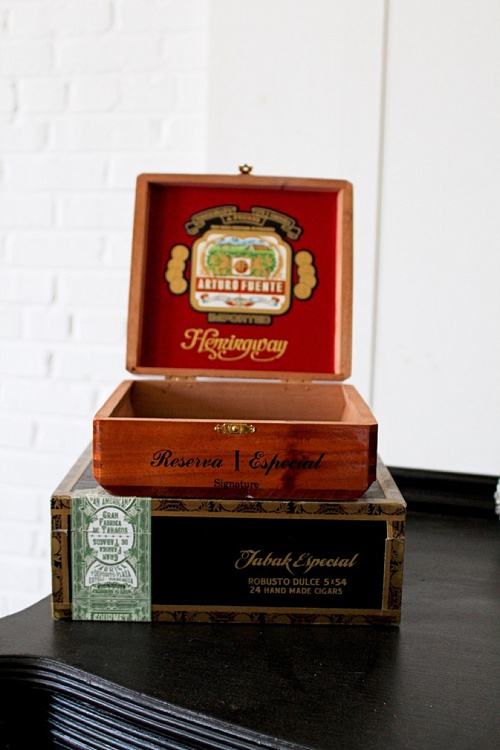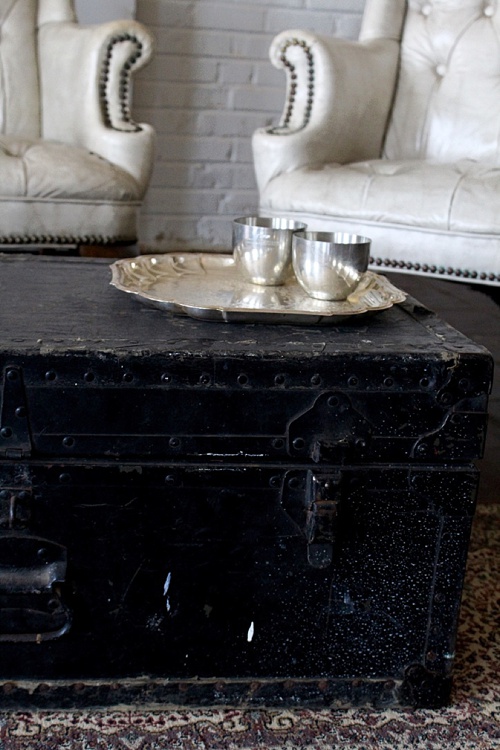 A Vintage Tea Tray and a pair of Pewter Cups are a lovely little decor detail in this design.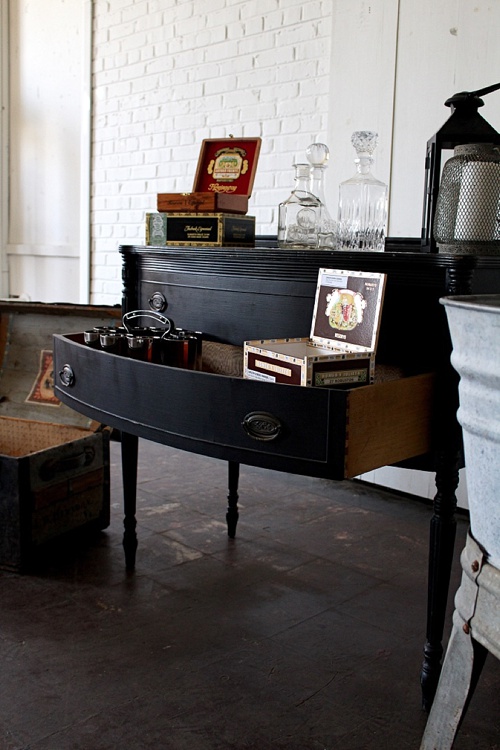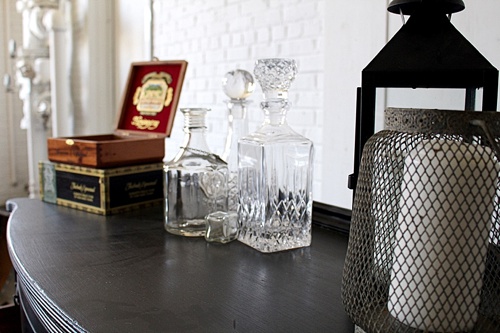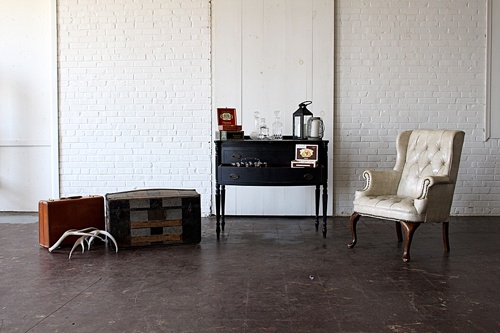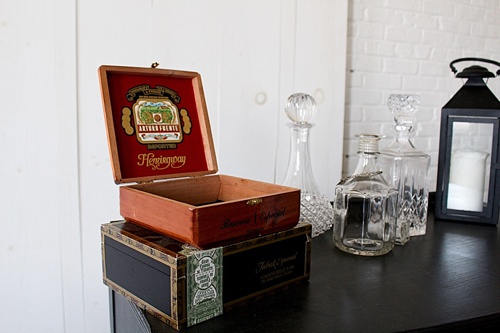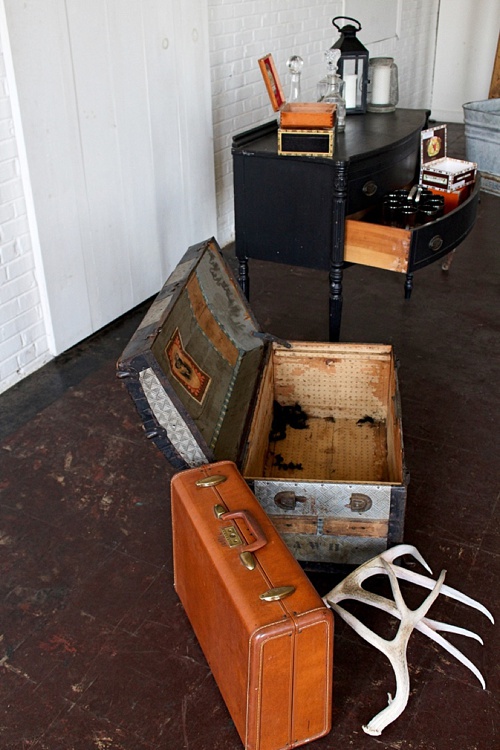 Cheers!
Paisley & Jade specializes in vintage and eclectic rentals and custom fabrications for events, weddings, photo shoots, photo booths and other visual displays.  We maintain an inventory of gorgeous, unique furniture and decor pieces that you can use to create one-of-a-kind event spaces.  To learn how Paisley & Jade can help enhance your next  special event, please contact us today!