Categories: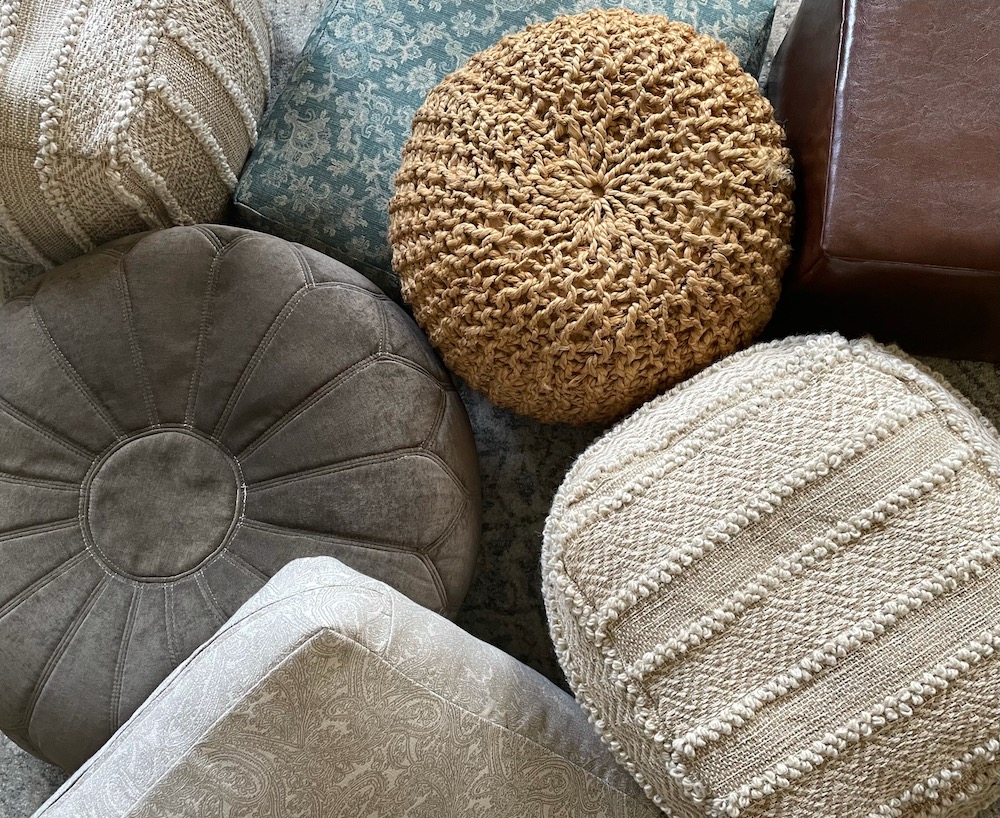 You know the line "Lions, Tigers, Bears, Oh My!" well at P&J it's "Pillows, Poufs, Cushions, Oh My!"
We love adding that special touch of texture to any grouping! It's adds depth & can tie in complimentary colors just like a cherry on top. Poufs aren't just for kids – check out the growing collection below of all the different shapes, colors and textures of this growing soft goods collection! Whether it's a boho low style dining experience or the little addition to any lounge area, these upholstered and unique decor items are functional and aesthetic!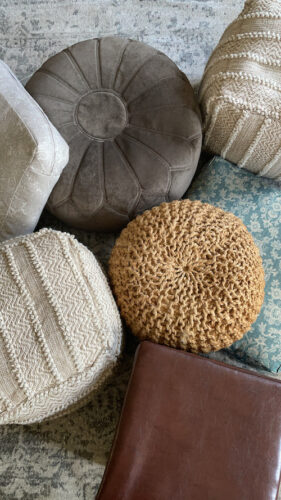 Kicking it off with the Rattan Poufs!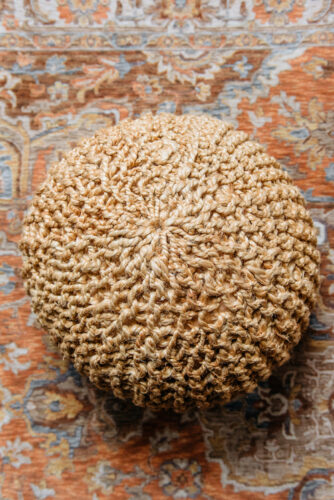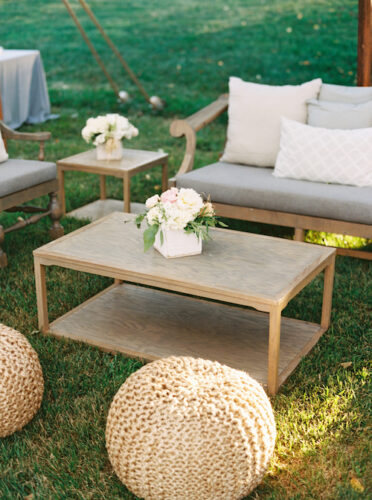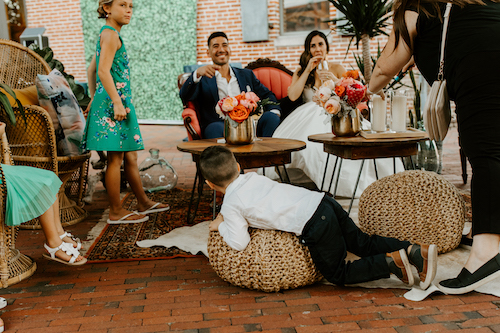 (Love To The Core Photography)
Next up, the Blue Velvet Poufs! You are about to see these in every lounge from P&J! Such a lovely jewel toned color and super comfy, these add a pop of eclectic fun to a lounge area. Seen below paired with the Belmont Collection as part of the new Frankfurt Lounge Package.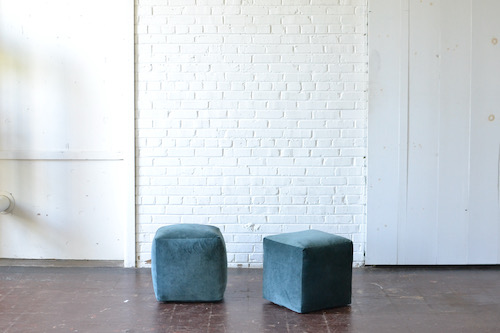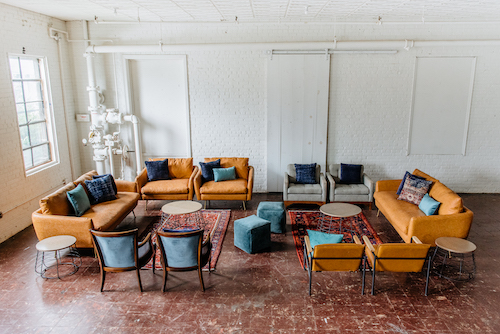 A touch of fun with the Round Gray Velvet Poufs!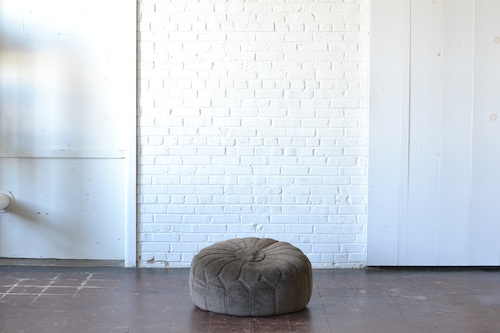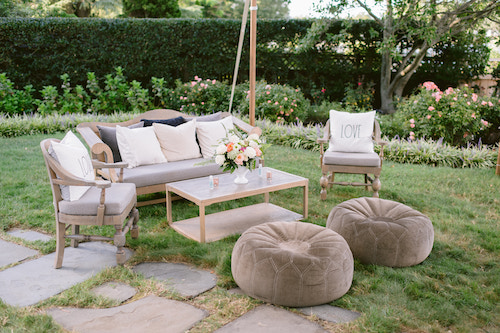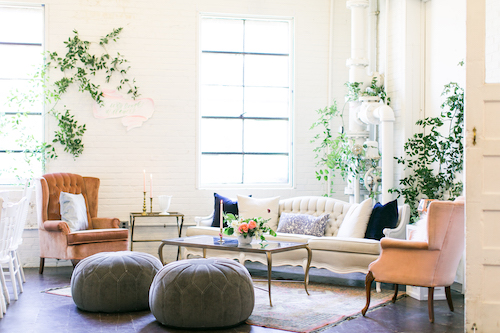 (Rachel Linder of Blue Barn Photography)
The Neutral Square Poufs are another crowd favorite! These neutral textured beauties were the perfect touch to completing the fresh look of the new The Libbie Package!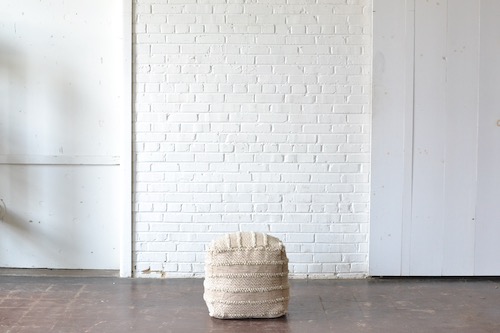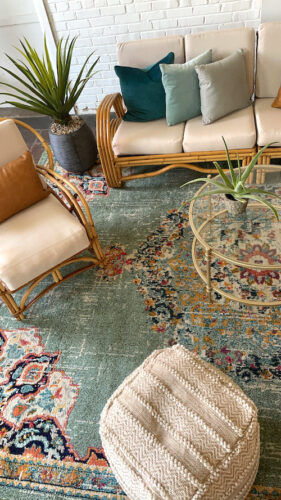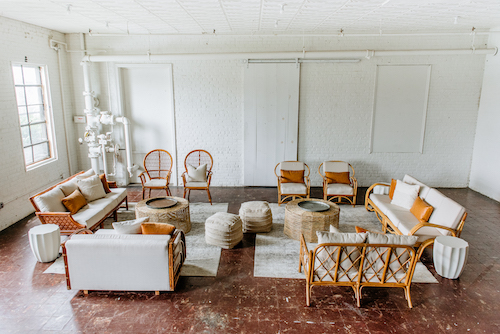 The Tufted Ottomans are an oversized relaxed option that pairs beautifully with the Marshall Collection & the Linden Collection with its soft gray upholstery and light wood trim.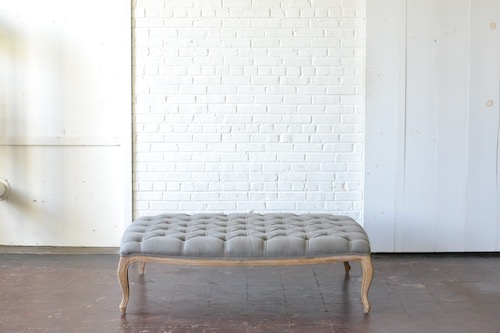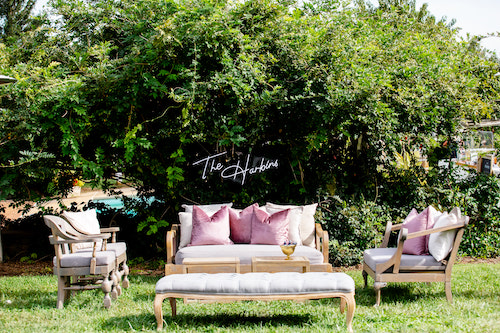 The Square Leather Poufs were made in house and provide a lovely masculine vibe especially for a Mid Century Modern grouping.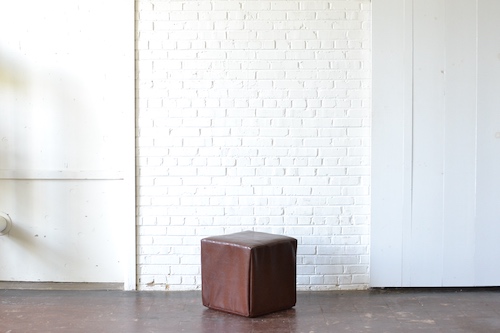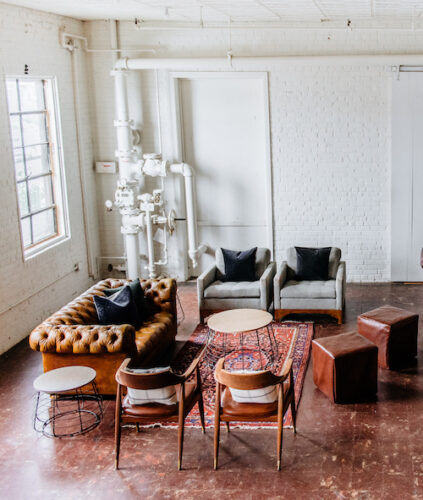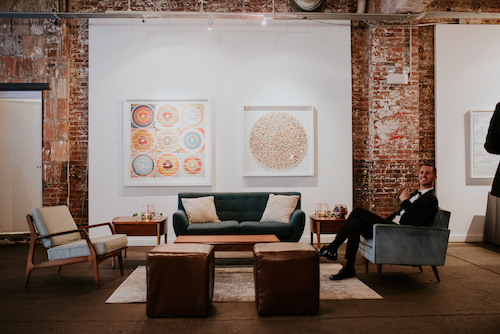 The Floor Cushions pair with our Low Style Flippin Tables for a causal and boho inspired setting!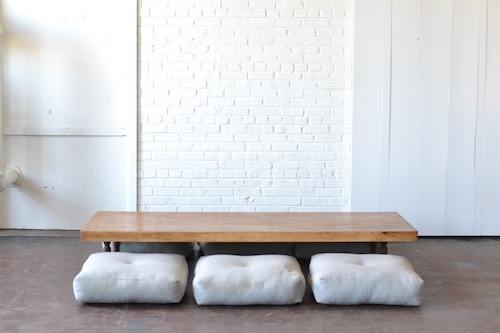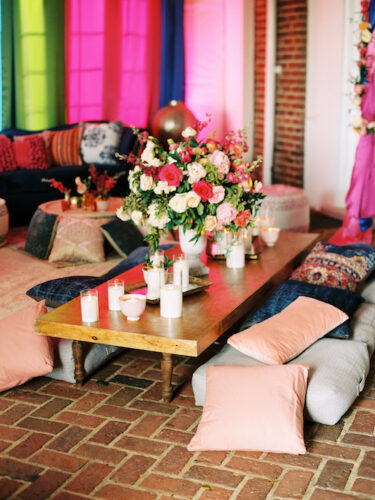 (Mosaic / Nancy Ray Photography)
Paisley & Jade is a vintage & specialty rental company based in Richmond, VA and serving Virginia, North Carolina and Washington, DC.  We maintain an inventory of gorgeous & unique furniture and decor pieces that you can use to create one-of-a-kind event spaces, weddings, photo shoots, and trade show displays.  To learn how Paisley & Jade can help enhance your next visual display or special event, please contact us today!