Categories: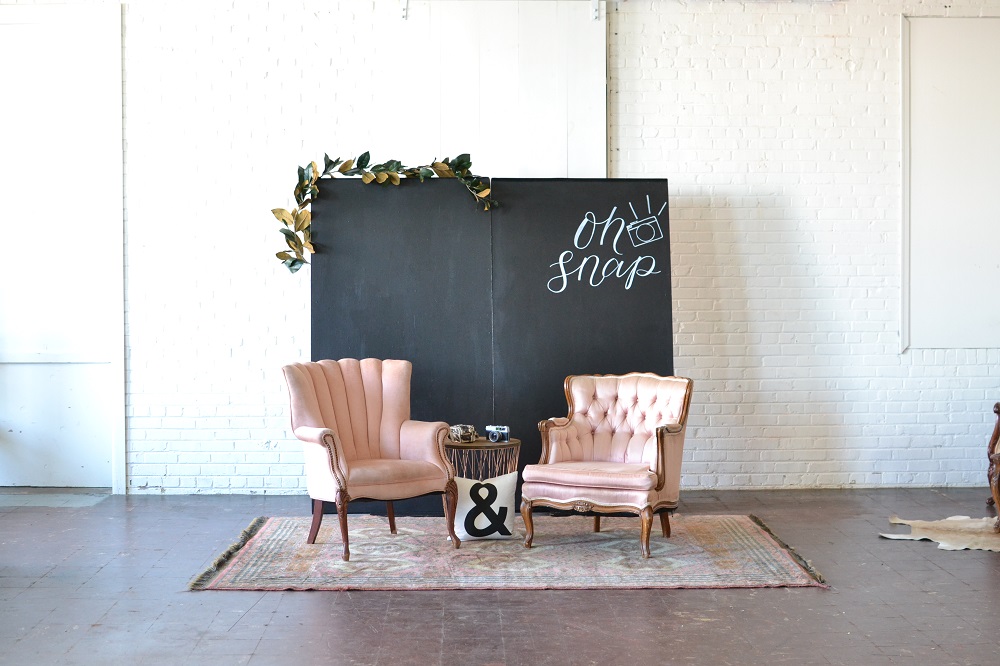 Here at Paisley & Jade, we love scrolling through beautiful event photos by professional photographers! However, selfie stations are becoming more and more popular so guests can take and share photos with friends and family right at the event! Here are three different photo booth backgrounds and selfie stations using our Chalkboard Backdrops that we love and hope will inspire you to create on your own!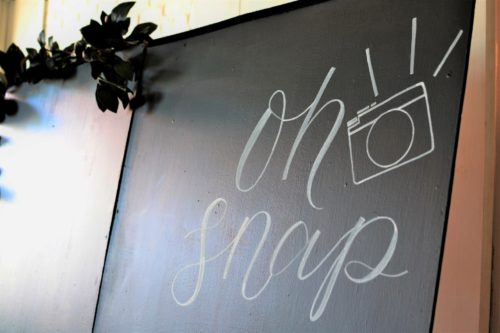 .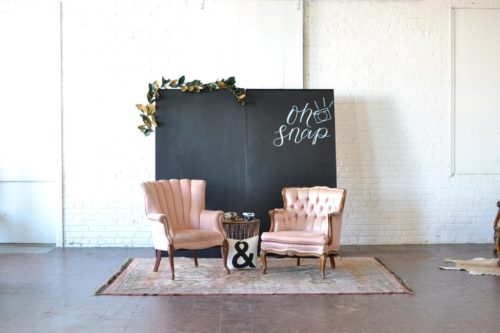 Our first look is a classic photo booth backdrop! We pulled in these two pink cuties, the Selma and the Abilene, to create a classic vibe! Along with our Ampersand Pillow and the Copper and Wood End Table, we think it has become a space for some beautiful pictures!
.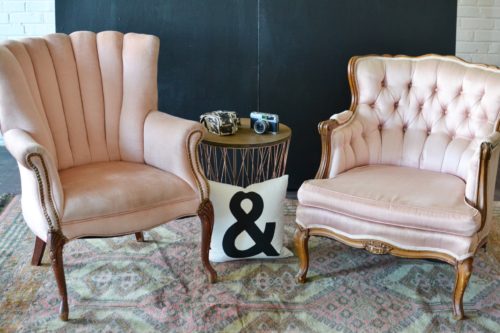 We also love to incorporate smallwares into our looks! The vintage camera and the ampersand pillow pull the photo booth together, and can also be used as props!
.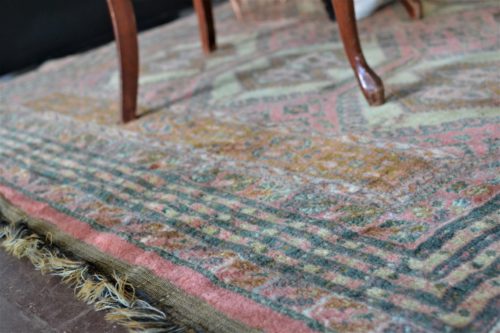 With faded colors, the Austen Rug compliments a variety of colors and helped pull together our overall look!
.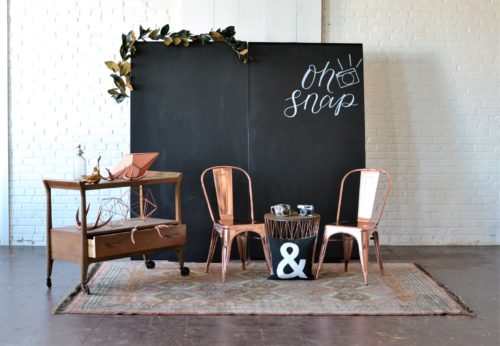 Our next photo booth has a feminine and fun vibe! We kept the Copper and Wood End Table and Austen Rug, but changed up everything else!
.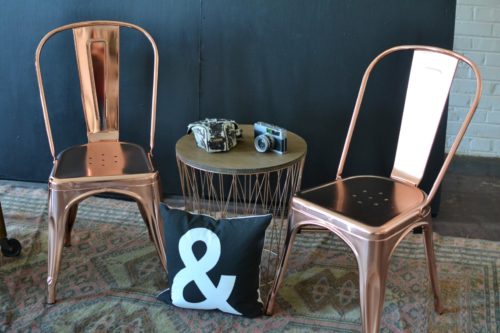 Rose gold is one of our favorite looks right now, so we incorporated our Rose Gold Metal Dining Chairs into this photo booth and they'll be sure to catch some eyes!
.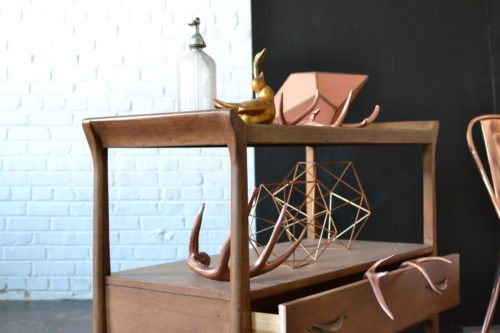 Our  #pandjpretties have a way of making every design look a little bit better! We added our Midcentury Bar Cart to display the props for our photo booth. We used smallwares like the Peach Prism, Geometric Copper Shapes, and Rose Gold Antlers as some fun props!
.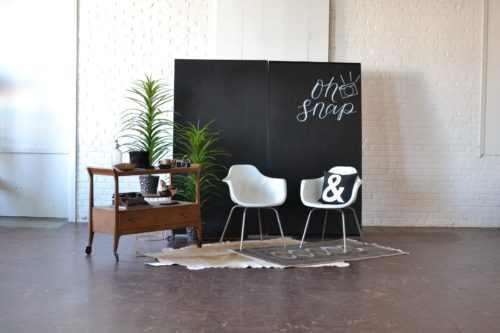 For our final selfie station, we introduced a masculine vibe by pulling in these comfy White Shell Chairs! Using our Ampersand Pillow, the Flynn Rug, and the Tan Cowhide Rug, we created a background for some incredible pictures!
.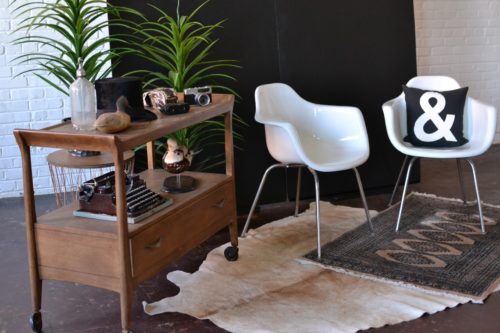 Layering the two smaller rugs gives this photo booth a casual vibe, which makes for a relaxed space!
.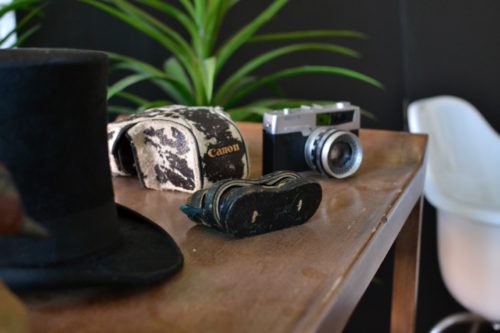 Once again, we used our Midcentury Bar Cart to gather some props for this photo booth, but this time we switched out our feminine smallwares for our Vintage Top Hat, Vintage Camera, and Vintage Binoculars!
.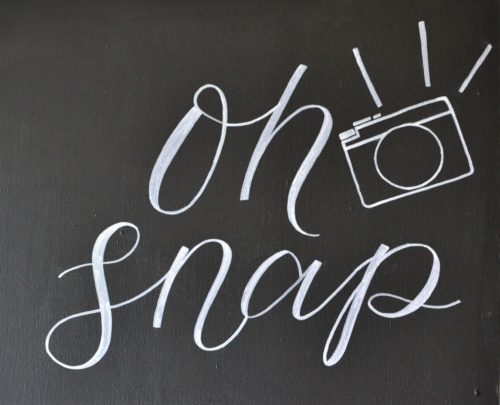 We can't wait to see how you personalize your own photo booth at your next event!
Paisley & Jade is a vintage & specialty rental company based in Richmond, VA and serving Virginia, North Carolina and Washington, DC.  We maintain an inventory of gorgeous & unique furniture and decor pieces that you can use to create one-of-a-kind event spaces, weddings, photo shoots, and trade show displays.  To learn how Paisley & Jade can help enhance your next  visual display or special event, please contact us today!