Categories: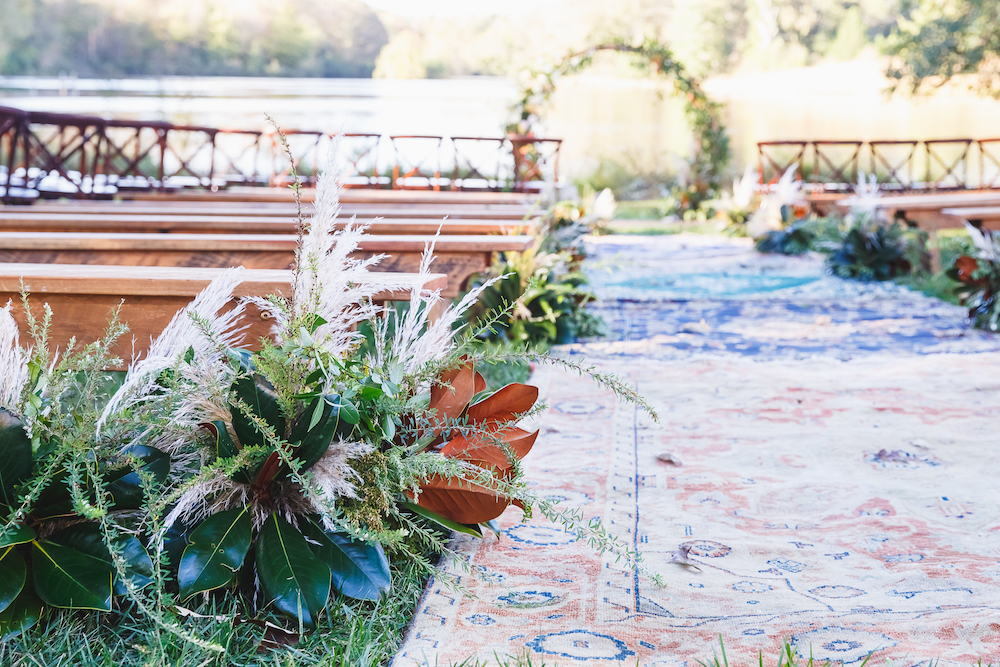 Nothing ties together a lounge grouping or creates a focal point quite like a rug! We are obviously obsessed with textures and colors here at P&J and we wanted to break down a few of our favorite uses for these lovely soft goods! Whether its to add a pop of color in a mellow neutral lounge area OR a neutral rug to calm the bright colors of a vibrant lounge grouping OR a lovely overlapping cascade of rugs for a ceremony aisle – we love the effect rugs have over an event's design. Enjoy this visual tour below of a few of our favorite rugs in action! Check out the full rug inventory here!
Fun Fact : Did you know we name our Rugs after Authors?! Check out to see if you recognize a few below:)
The Alcott Rug packs a vibrant punch with it's aqua jewel tones!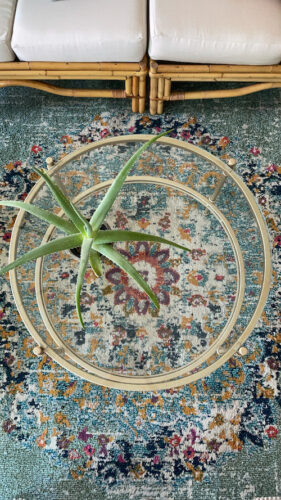 A sweet ceremony with the Cussler Rug drawing the eye in on the couple!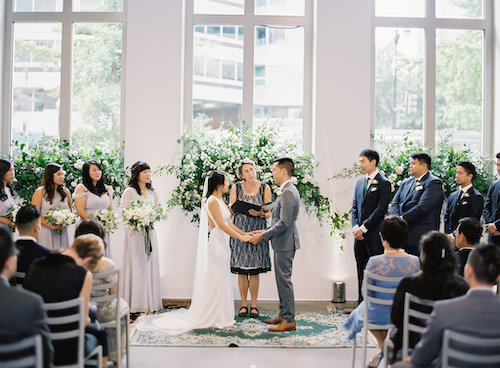 This dreamy woodland themed ceremony created with the overlapping Grafton Rugs as the aisle.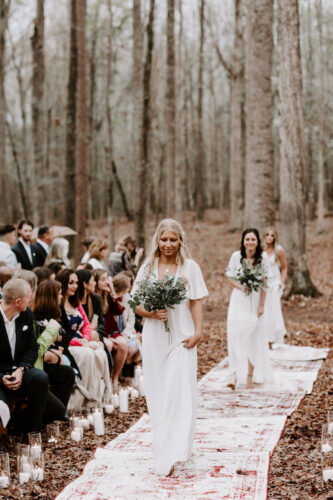 Another dreamy oversized overlapping ceremony aisle in Dover Hall with a mix of the Rug Collection!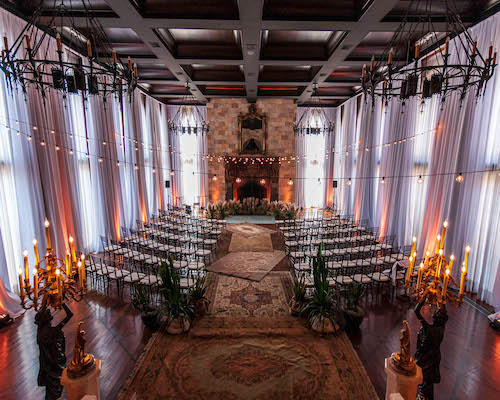 More dreamy colors overlapping for this outdoor ceremony!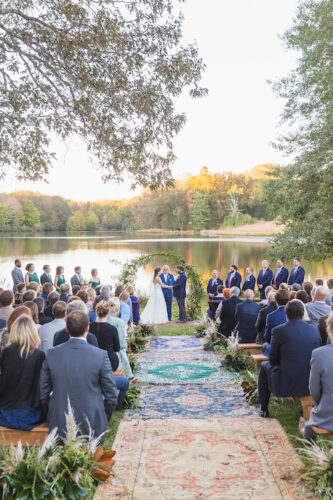 And when Neutral colors create a statement like here with this refined overlapping ceremony aisle.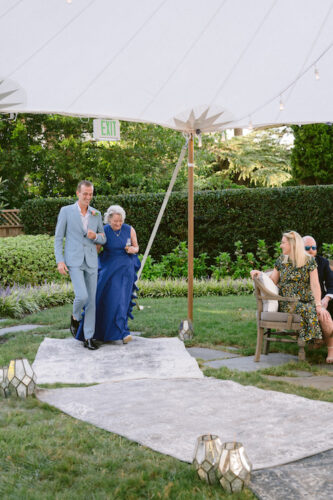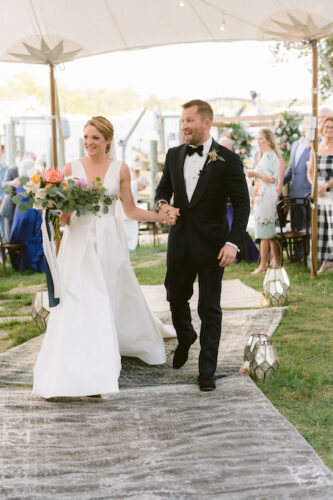 We love how the Morrison Rug ties in the clean lines and adds a pop of crisp neutral color to the lounge with its dramatic accent colors!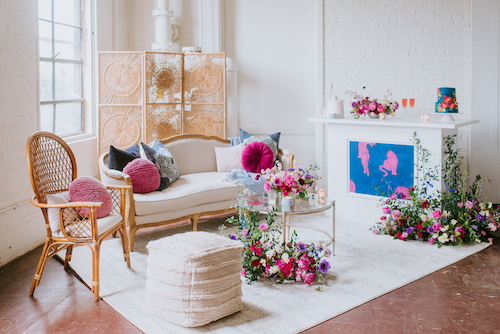 A crowd favorite, the blush & gold tones of the Austen Rug with the overlapping Tan Cowhide Rug were a dreamy combo for this bridal session.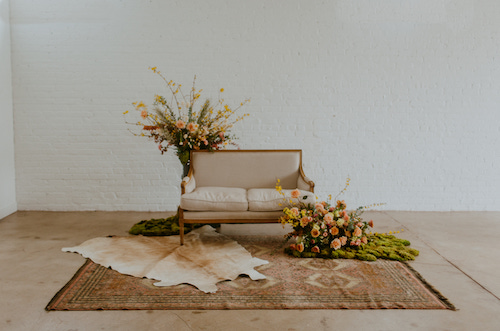 And seen here below tying together this dreamy lounge grouping of creams, pinks, and mauves.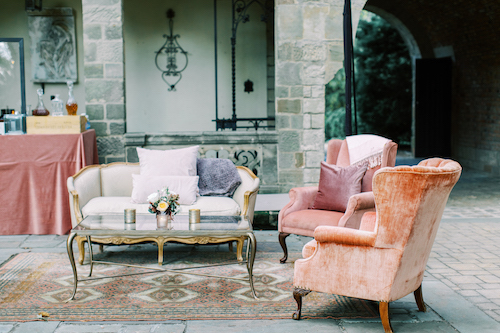 The detail on the Shelley Rug is one of our favorites and it's neutral moody vibe makes it a great fit for most groupins!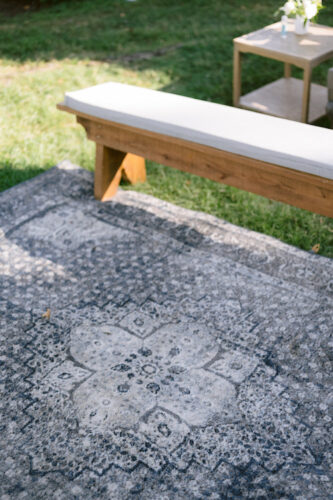 The overlapping neutrals of the Bronte Rug & the Kipling Rug had a dramatic effect on this tented event design!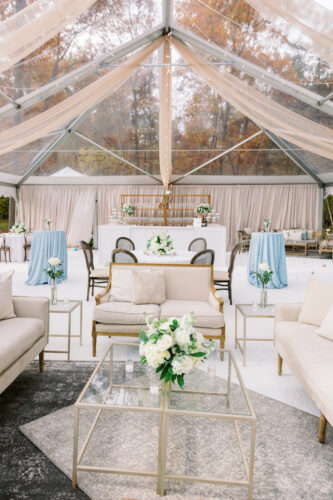 Dramatic hues below with the Atwood Rug.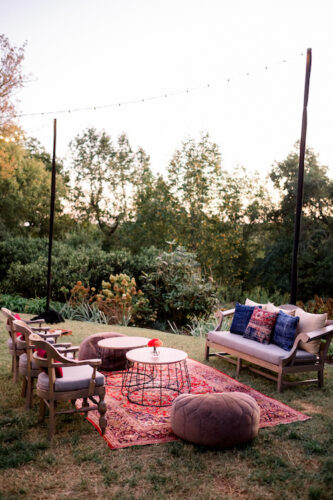 The Classic pattern and bold blue hue of the Dickinson Rug were a fun punch in this band shoot!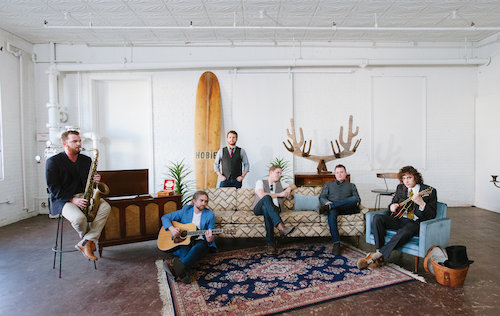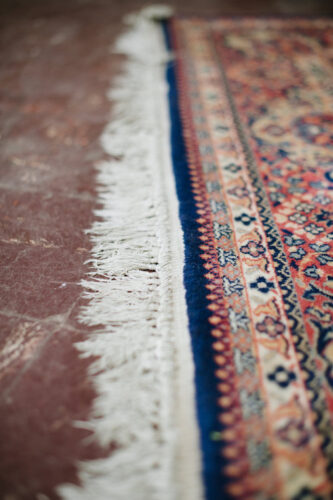 Paisley & Jade is a vintage & specialty rental company based in Richmond, VA and serving Virginia, North Carolina and Washington, DC.  We maintain an inventory of gorgeous & unique furniture and decor pieces that you can use to create one-of-a-kind event spaces, weddings, photo shoots, and trade show displays.  To learn how Paisley & Jade can help enhance your next visual display or special event, please contact us today!