Categories: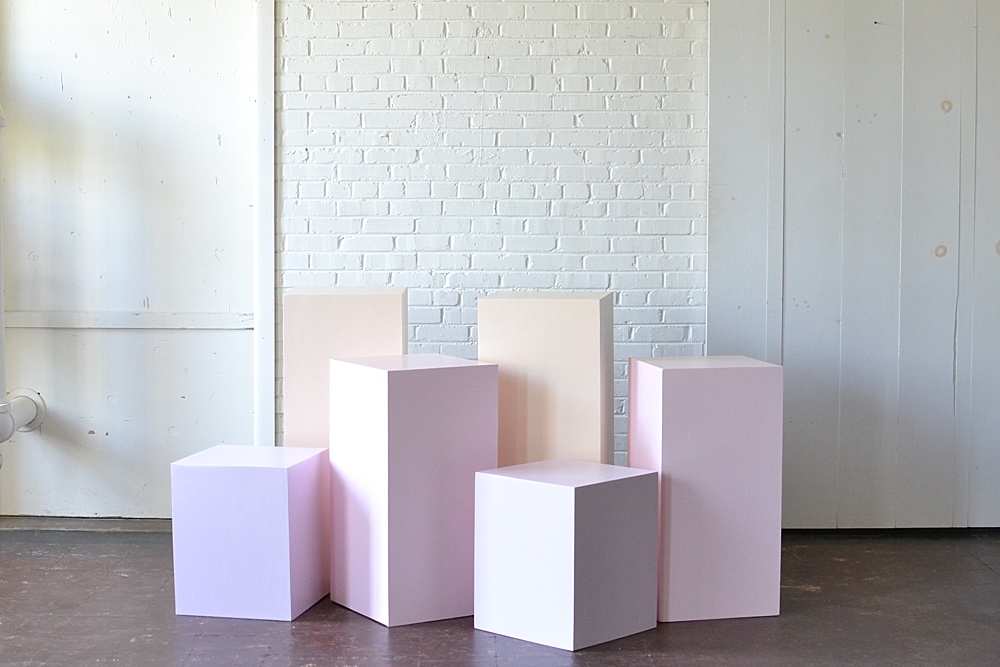 2020 gave #teampandj the time to catch up on creative projects and tackle new builds for the evolving collection! We wanted to share below the #pandjpretties below that were built in house for 2021 events! We hope you enjoy this stroll through the past year of hard work as much as we enjoyed dreaming them up and seeing them come to fruition!
To kick off the items we built, lets start with the Collection of Pastel Pedestals! A great option for a modern spin on the current P&J Pedestal Collection for ceremony framing, unique dessert displays, end tables & more!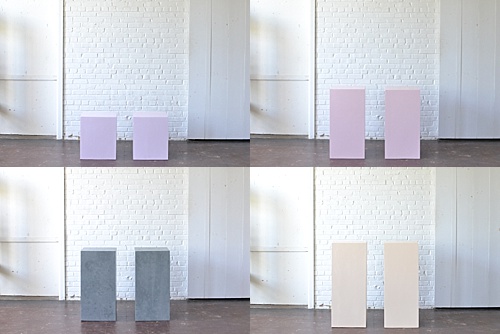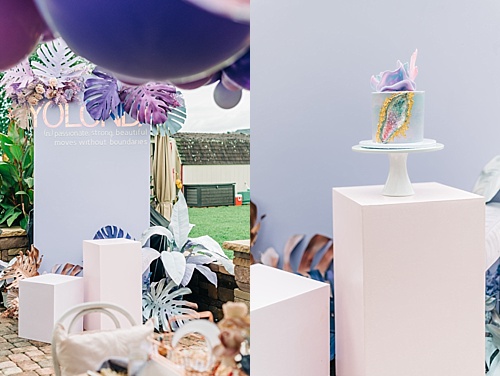 (Cat Deline Photography/ By Love Events / Rachel Bakes)
Which leads us to the next fun collection that pairs beautifully with the modern pedestals are the Geometric Panels & Bases! This growing collection seen below are made up of shades of Peach, Terracotta, and faux concrete. We are excited to share more colors we are introducing to the collection soon like Rust, Wheat & more!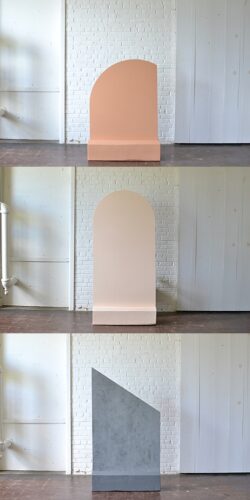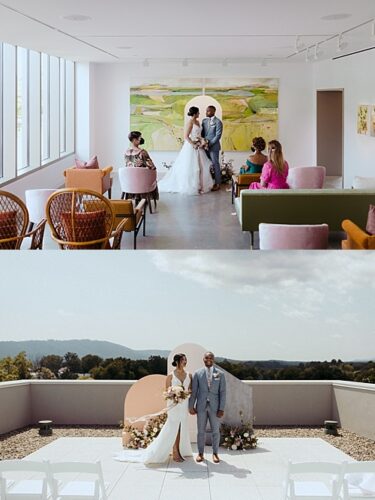 (Betty Clicker Photography / The Hive Wedding Co / Quirk Hotel- Charlottesville/ Amanda Burnette Floral Design)
Safety comes first whether it be for bar service or food action stations! That is what inspired the different Plexiglass Bar Shields with different openings and come in either white bases or wood stain. Not to mention the options to hang a designed (vinyl or hand lettered!) acrylic from our Homestead Bar Truss! Check out these pieces in action here!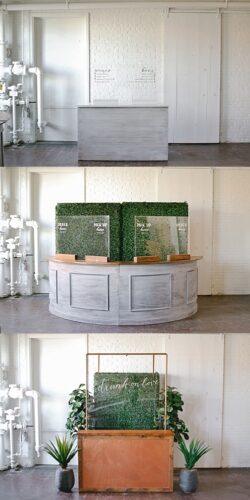 We needed more backdrops for the all the lovely hand lettering services so the Acrylic Panel with Wooden Base to the collection!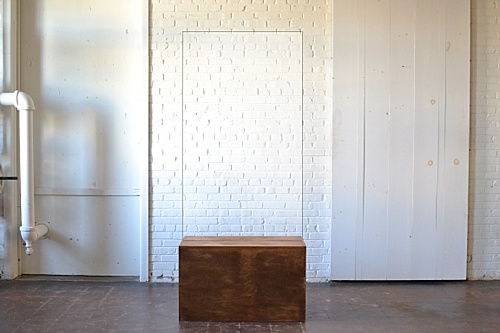 Next up is a contemporary vessel for vinyl or hand lettering services with the 6′ Acrylic Panel & Black Base! The perfect pairing with the Collection of Black Tabletop Acrylics!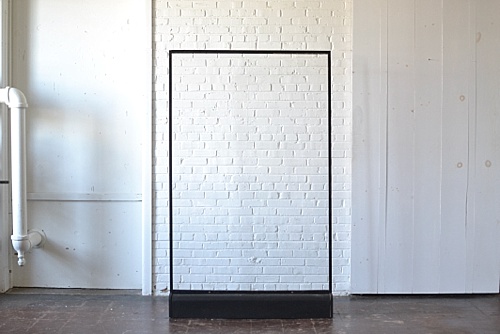 Taking back bar displays and food service action stations to the next level, the Trio of Tabletop Shelving offers your bartenders and catering staff all the ample room and organization for glassware and service ware!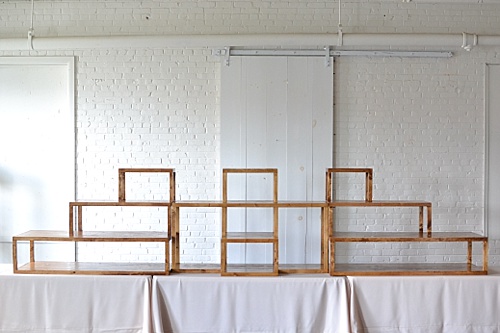 The Freestanding Modern Grids offer a streamlined and contemporary options for climbing florals, polaroid displays, etc.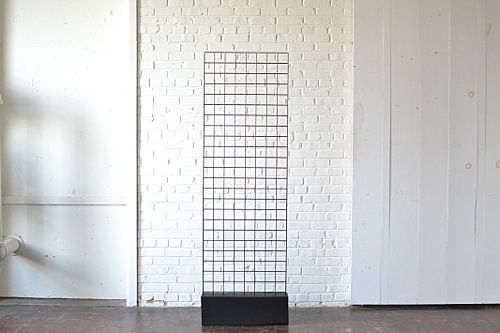 The Trio of Modern Mixed – Medium Shelving were a custom build of a more industrial and raw backdrop for climbing florals & candlelight!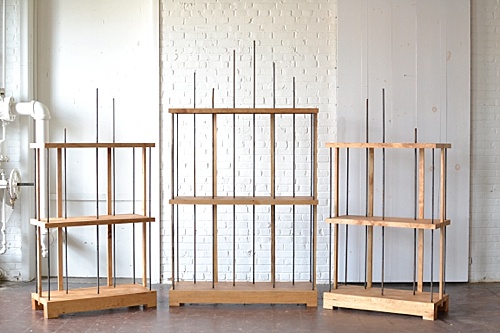 We love the current trend of the buttery yellows and citrus colors! The Ocala Chair was an upholstery project that we fell in love with and was so excited to introduce to the soft seating collection!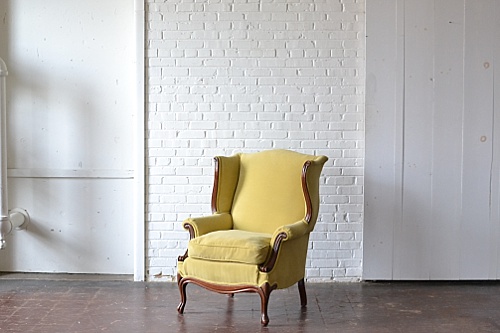 To grow the neutral linen and light wood stained soft seating collection, we introduced the Pair of Belfields which underwent a wood trim update and beautiful new upholstery.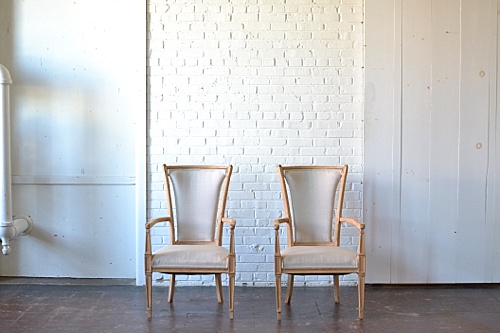 The Gold Round Tabletop Shelf adds a touch of modern chic to any wedding table!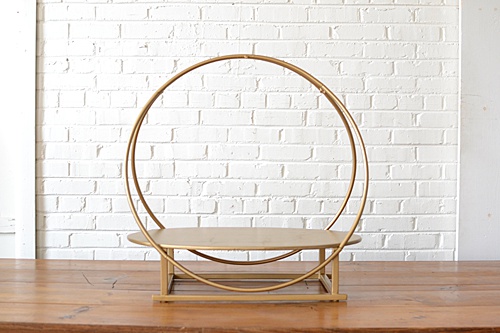 We added these gold stunners to the growing pedestal collection! The Pair of 54′ Gold Pedestals add a wow statement to your event design!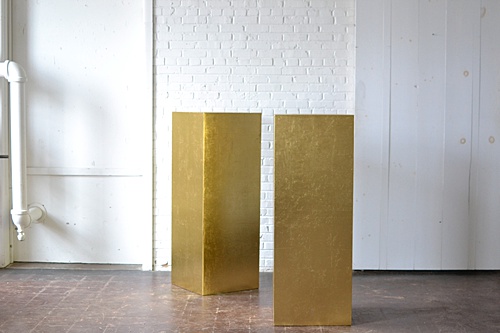 To keep you with the multitude of P&J Bars, we built the Modern White Wooden Shelving for larger back bar options!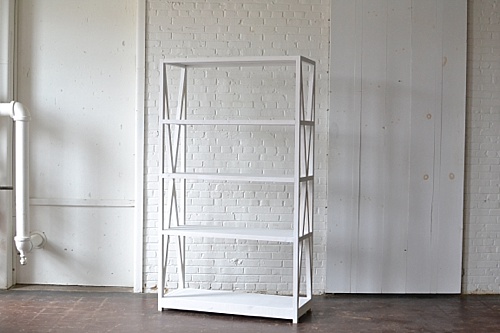 The growing Libbie Collection has been a highlight of our past year working on reupholstering and bringing life back to these fun boho vintage pieces!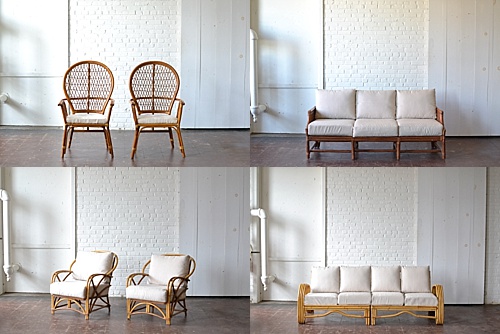 Here are all these pieces being used together as a lounge grouping!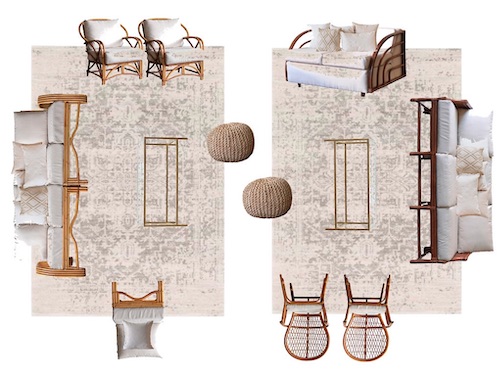 The low style of the Flippin Tables needed an elevated updated to the floor cushions paired with it, so we created the Neutral and Teal Floor Cushions!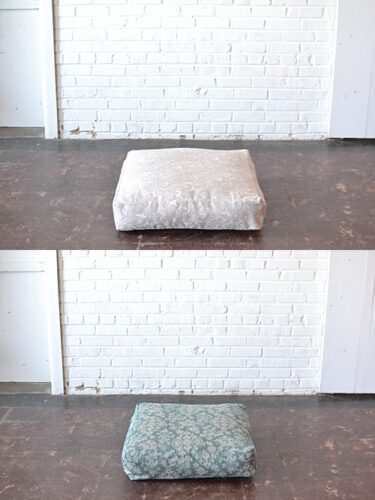 'Paisley & Jade is a vintage & specialty rental company based in Richmond, VA and serving Virginia, North Carolina and Washington, DC.  We maintain an inventory of gorgeous & unique furniture and decor pieces that you can use to create one-of-a-kind event spaces, weddings, photo shoots, and trade show displays.  To learn how Paisley & Jade can help enhance your next visual display or special event, please contact us today!