Categories: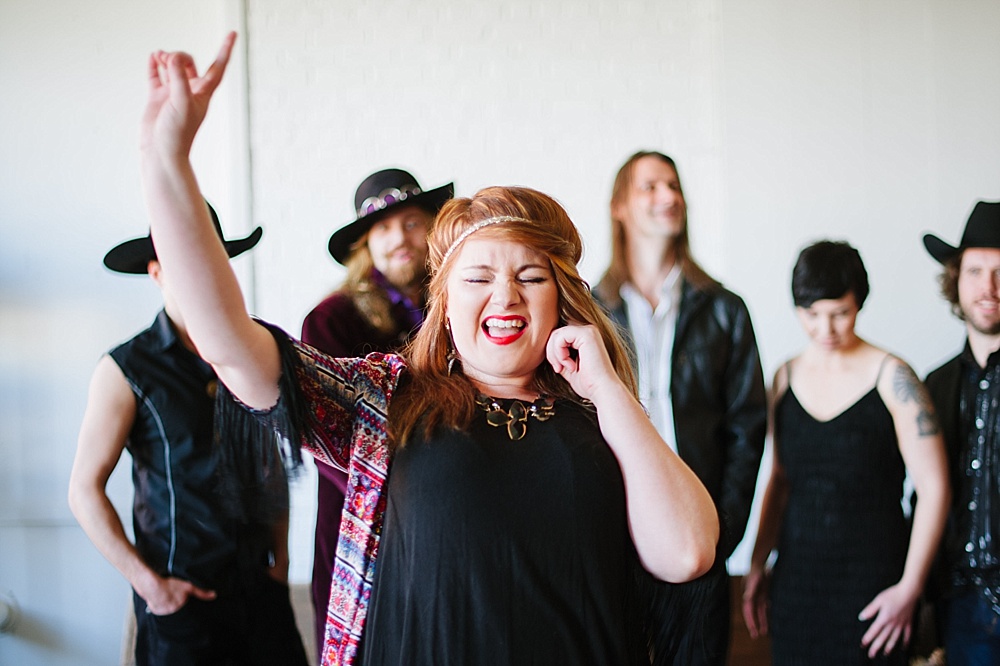 Meet the members of Harley Boone! This eclectic crew from East Coast Entertainment blends country, bluegrass and rock music to create their unique and contemporary sound. We had so much fun with this band when they stopped by our showroom at Highpoint & Moore for a photo session with the awesome Jessica Maida! We hope you enjoy browsing these images that capture the spirit and style of these cool country crooners!  Rock on friends.
Expressing their unique style in our showroom and hearing them harmonize and play was such a treat. They seem to be able to play any kind of instrument including the fiddle, mandolin, harmonica, accordion, banjo and pedal steel!
We loved getting the chance to style our space for this fun bunch!  Our church pew, whiskey barrels, natural antlers and Atwood rug helped bring a rustic and rock-a-billy vibe to our showroom that worked perfectly for their photos!  In the left corner there you might spot our new feathered addition to the P&J collection!  His name is Danny Icebreaker and he's a good friend of our first duck Fielder.  He's pretty awesome and fit perfectly as part of this down home design!
Images by Jessica Maida Photography
Paisley & Jade specializes in vintage and eclectic rentals and custom fabrications for events, weddings, photo shoots, photo booths and other visual displays.  We maintain an inventory of gorgeous, unique furniture and decor pieces that you can use to create one-of-a-kind event spaces.  To learn how Paisley & Jade can help enhance your next  special event, please contact us today!