Categories: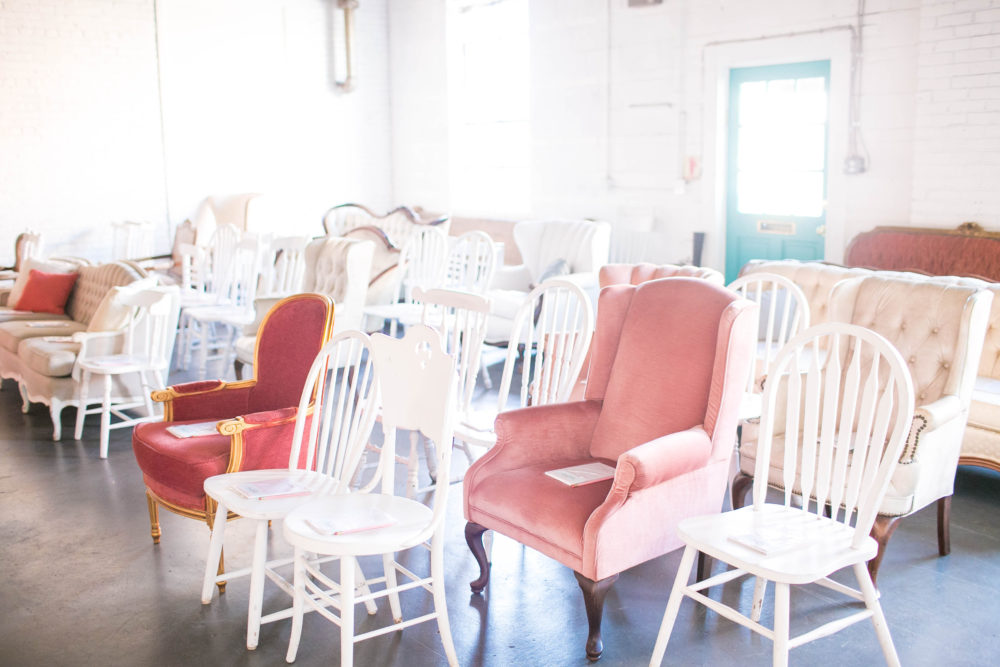 As of summer of 2015, Paisley & Jade has turned three years old (yay!). We have been fortunate enough to experience a very steady growth each year & have currently expanded into 10,000 sq of warehouse (another yay!) to make room for new additions to the family of vintage & eclectic furnishings along with our ever growing custom build projects.
Today we decided to share a little something more…read on to get the inside story on some of our favorite pieces, their history, and how they got their names!
We needed a way to properly and quickly identify certain pieces in the warehouse. If you've seen our gallery you might soon realize that there could be multiple "cream love seats" which led us to get smart about identifying our eclectic collection. The P&J pieces have quite a bit of personality, so by giving each couch, rug, & accent table an individual name we have found them to be more recognizable in the showroom & warehouse for our staff & clients.
Here is the breakdown of how we categorize the bulk of our inventory into these 3 categories;
Here are a few pieces with special stories & ones you might recognize!
Our standout pink sectional is quite a stunner, and has quite a bit of history behind it to boot. She came into our collection by way of an online auction, and when we picked her up they found out that it was once owned by a Holocaust survivor whose wife was Miss Brazil in the 1940's. The Serra is every bit as glamorous as her past, and owes her name to a town on the Brazilian coast.
This fiery vamp of a couch brings dramatic inspiration to every setting, and may sound familiar to fans of the HBO series True Blood -we couldn't think of a better name for this deep red dramatic knockout.
Have you ever liked someone so much that you named a pair of chairs after them? It's happened right here at P & J, and it just so happened that there is a little place called Miranda, Texas, so it worked out perfectly for these striking orange companions.
This beautiful gray chaise has been passed down through Morgan's husband's family, and is now a cherished member of the Paisley & Jade menagerie. In tribute to her grand-in-laws, Morgan chose to name the chair Hartwell, after a town in Georgia where the couple once lived.
This little guy is a staff favorite! Fielder the taxidermy duck joined the P&J team after a buying trip in Brimfield, Massachusetts. He's been a part of the collection from the beginning and holds a special place in our hearts & hopefully that "odd duck" place in someone's event!
We hope you enjoyed this little insight into the collection and what makes the pieces at P&J special! We welcome you to make an appointment to come by & learn more and maybe even help us name a few more!
Paisley & Jade specializes in vintage and eclectic rentals and custom fabrications for events, weddings, photo shoots, photo booths and other visual displays. We maintain an inventory of gorgeous, unique furniture and decor pieces that you can use to create one-of-a-kind event spaces. To learn how Paisley & Jade can help enhance your next special event, please contact us today!