Categories: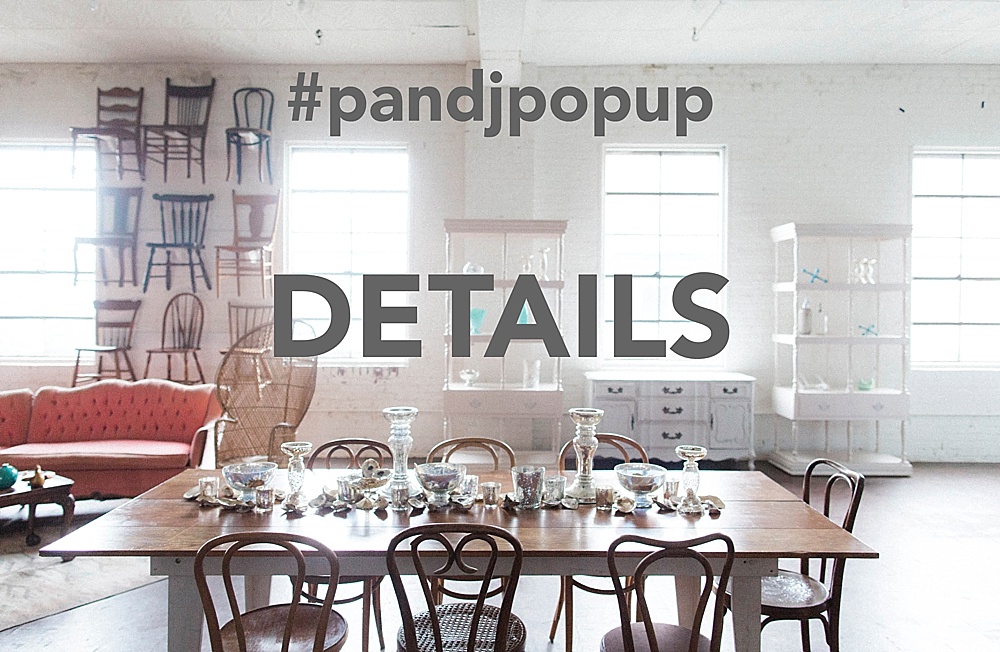 It's getting closer!  Our biggest #pandjpopup yet is just a couple weeks away and we're getting so excited! We're sharing a few important details of the day with you below so you can plan to get your shop on when we open the doors at Highpoint and Moore!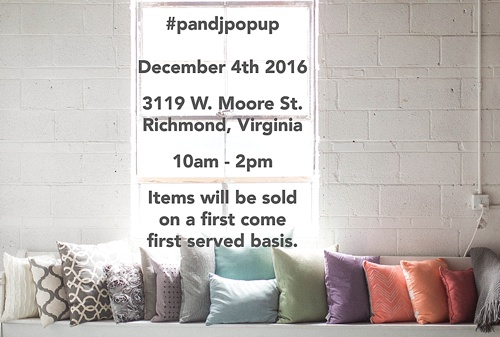 WHEN 
December 4th, 2016  from 10am-2pm
WHERE
3119 W Moore St. Richmond, Va.
WHAT
We will be selling all kinds of #pandjpretties from decor and smallwares to upholstered chairs and sofas!  This will be the largest P&J Pop Up Shop to date!
IMPORTANT DETAILS 
Items for sale will not be publicized before the event date.
Pricing for items will not be released prior to the event date.
No items will be sold outside of the event.
Doors will open promptly at 10am on December 4th.
Items will be purchased on a first come first served basis.
If items purchased are too large for you to transport to your home P&J delivery services will be available.
Keep an eye out on this blog and all our social media channels (Facebook, Instagram and Twitter) during the next two weeks for more details and even a few hints at what pieces will be up for grabs at the #pandjpopup!
May the odds be ever in your favor 🙂