Categories: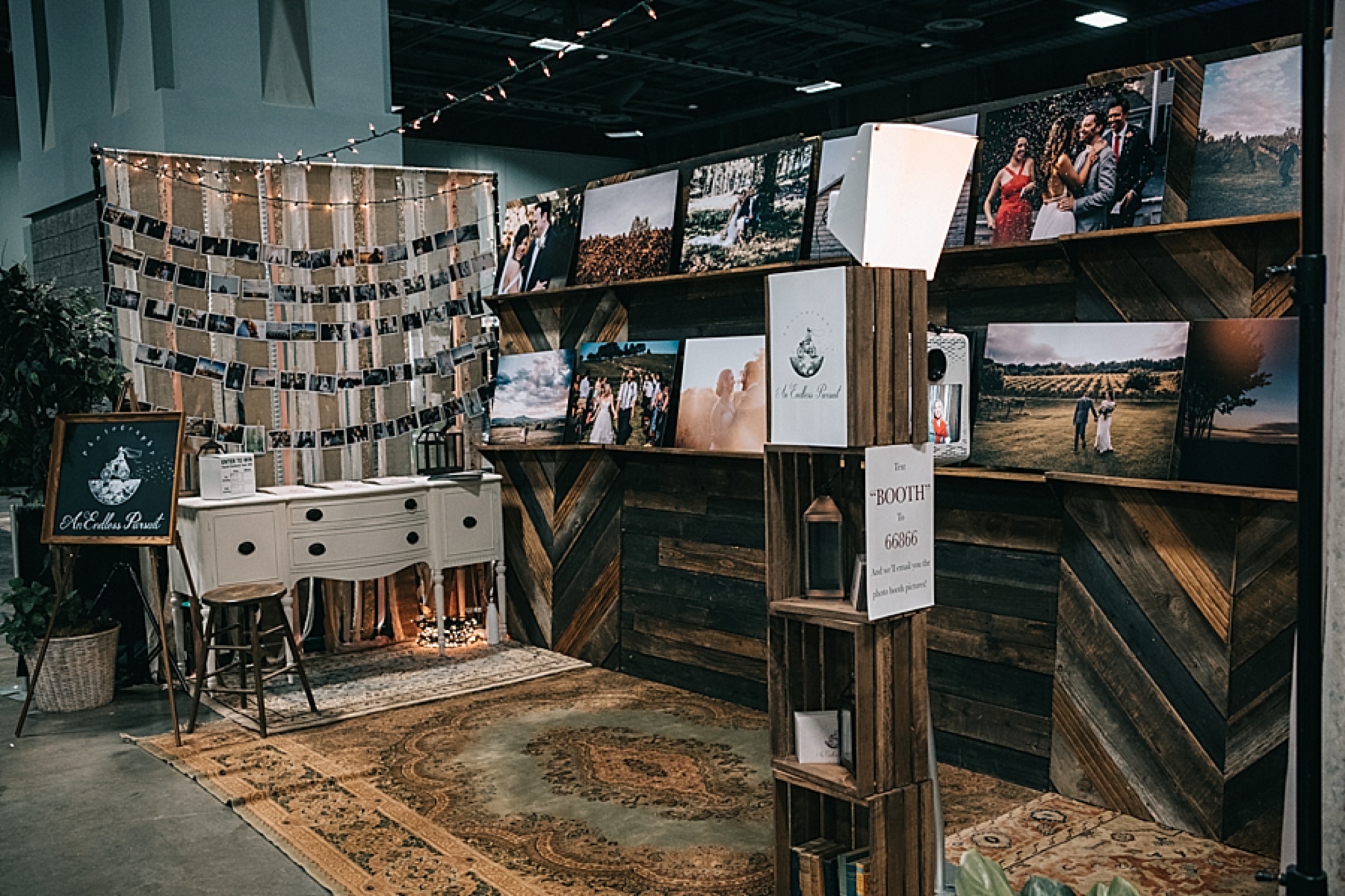 One thing we love about being in our industry is the chance to work with so many other awesome small businesses!  It's always a special thing when our #pandjpretties can come in handy to help promote and build a brand especially in the event world.  One great way to do that is by creating a trade show booth!  When the talented folks from An Endless Pursuit Photography came to us for pieces that would help make their Washington DC bridal show booth not only stand out from the crowd but also represent their style, we were excited to take on the challenge!  Check out the images below to see what pieces came together to create this cohesive rustic chic design!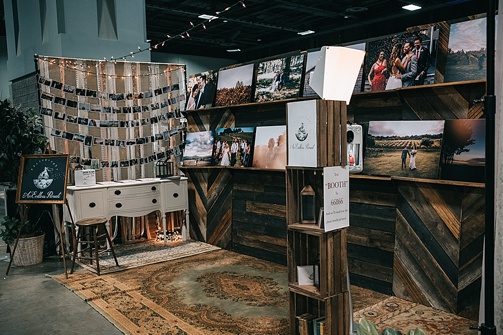 First lets talk backdrops.  To mimic their organic and natural photography style we incorporated our 16″ Wooden Backdrop.  This bold piece  helped to shape the booth and it's rustic stain wood and chevron patter brought some awesome visual elements and created a focal point in the small space.  With shelves added, this piece was also the perfect place to display the photographer's work!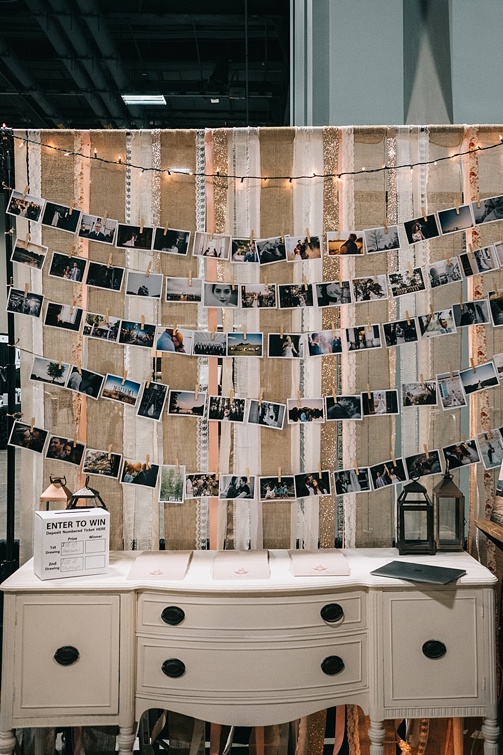 Our vintage White Sideboard truly can add a touch of chic to any space.  We love it here paired with our Classic Copper and Bronze Lanterns!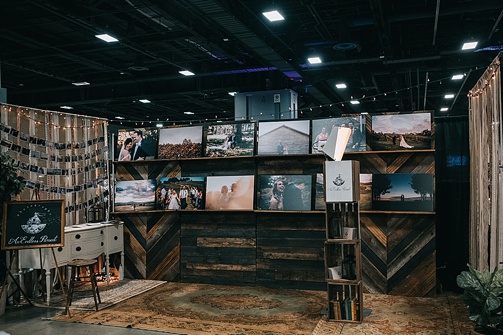 A few of our beautiful vintage rugs, the Williams, Alcott, and Cather help add some color and lovely texture to this space! It also helps add warmth and a sense of comfort is sure to draw in trade show attendees.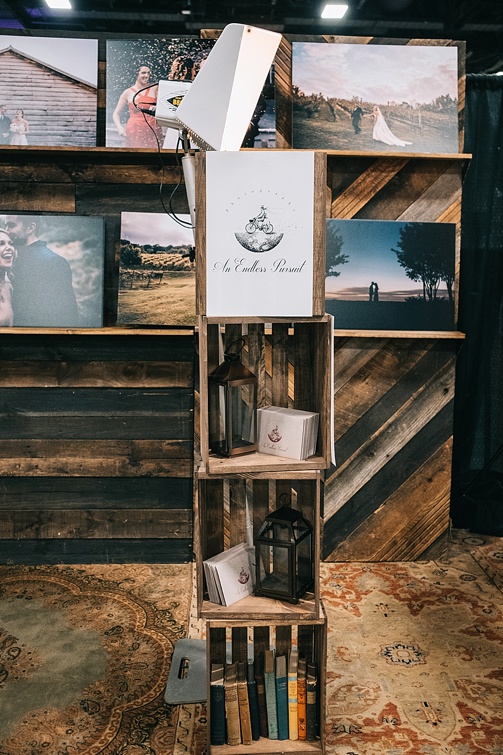 Our Wooden Crates serve as super functional and rustic display piece and also pair perfectly with our Classic Copper and Bronze Lanterns!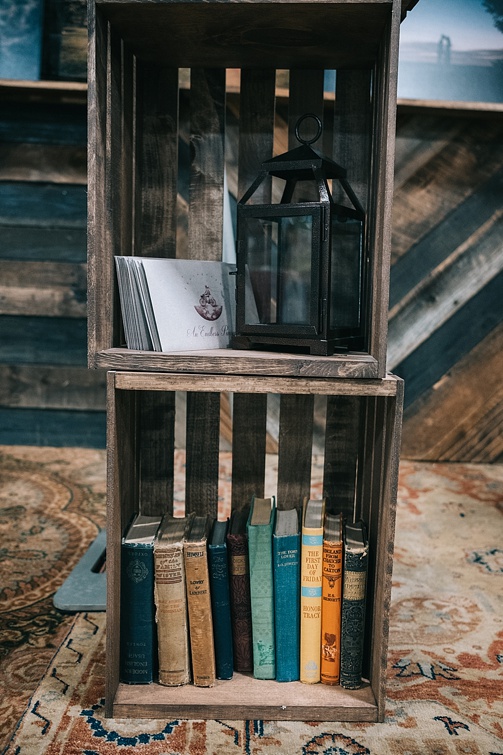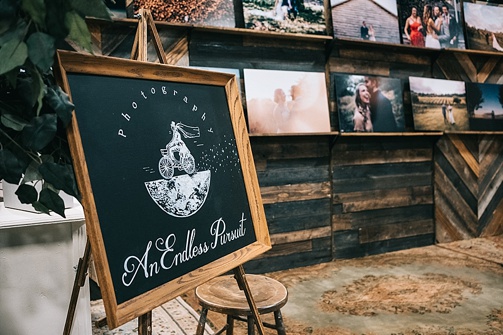 And finally the pièce de résistance!  How awesome is the custom hand-lettered logo done by our in-house artist Erin?  This custom piece ties the whole look together and shows of An Endless Pursuit's brand beautifully!  If you and your business are planning a trade show appearance and you want to stand out from the crowd, please contact us today!
Paisley & Jade is a vintage & specialty rental company based in Richmond, VA and serving Virginia, North Carolina and Washington, DC.  We maintain an inventory of gorgeous & unique furniture and decor pieces that you can use to create one-of-a-kind event spaces, weddings, photo shoots, and trade show displays.  To learn how Paisley & Jade can help enhance your next  visual display or special event, please contact us today!
SaveSave
SaveSave
SaveSave
SaveSave
SaveSave