Categories: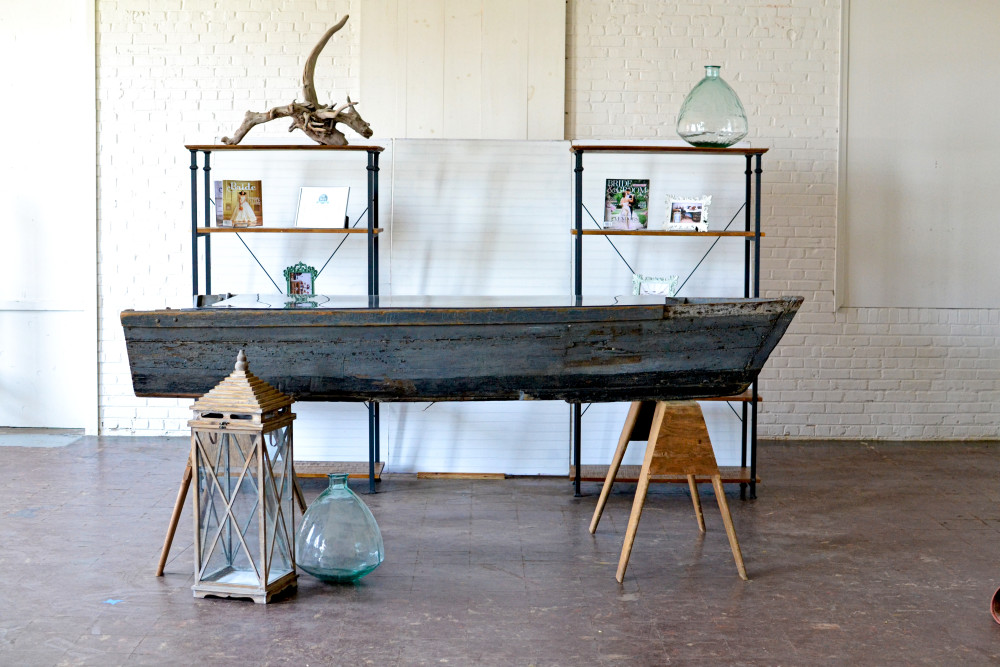 Sometimes setting up a look from scratch is intimidating, but we here at Paisley & Jade are here to help you along every step of the way, and hope that this post will help you envision a beautiful display for your next tradeshow display!
When you pull away all of the smalls, the breakdown of this gorgeous display with a nautical touch comes down to just three items from our collection: the Edisto boat bar, the wooden industrial shelf (2), and the white beadboard backdrop (3). That's it! It's that simple.
Once you start adding smallwares like antlers and glassware, the space really comes to life. Our large wooden lanterns give a nod to the lighthouse look and complement the boat bar wonderfully. Fill the boat with pictures, catalogs, and business cards, and you are on your way to a gorgeous display case!