Categories: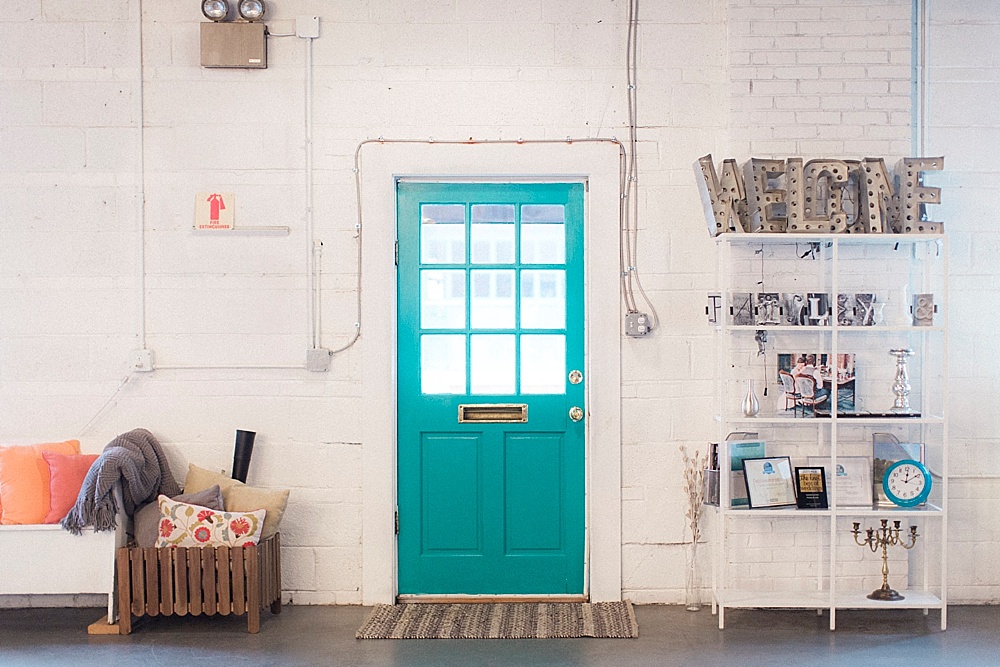 So if you're reading this here blog it's probably safe to assume that you, like us,  enjoy the occasional episode (or binge marathon) of television shows like "Fixer Upper" or "Flip or Flop."  While we haven't quite reached Chip and Jo status (I mean, who can? 🙂 ) our P&J space at #highpointandmoore  has quite a renovation story of its own! In the spirit of a big reveal,  today, for the first time ever, we're sharing some behind the scenes "before" photos of the space we now call home!  From new paint and styling to logistical storage solutions, the  transformation of 3119 W. Moore Street is a constant work in progress.  But seeing our vision realized inside these walls  has been a challenging, adventurous, tedious, fun and rewarding experience!  We hope you enjoy tagging along on this portion of the Paisley & Jade journey!
FRONT OFFICE BEFORE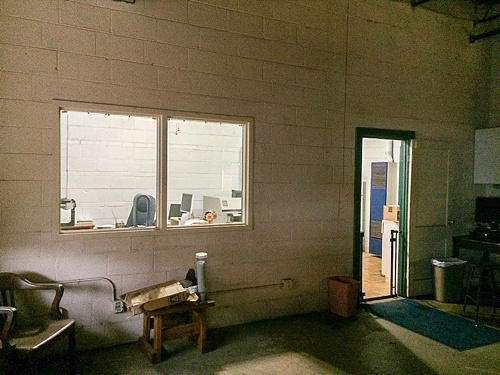 When we decided to take the step-up from storage units to brick and mortar, one thing we knew for sure is that we wanted P&J to be part of the Scott's Addition neighborhood!  An industrial and revitalized gem, this area is packed with cool breweries, awesome event companies and yummy restaurants all right in the heart of RVA.  How could it not be a perfect fit? But perfect never comes easy.  Co-owner Morgan describes the early stages of the search like this: " We had been looking for the right space for a very long time. We thought we had found a fantastic fit but that option ended up falling through.  But as with most situations like that, everything happens for a reason and it worked out for the best!"
FRONT OFFICE AFTER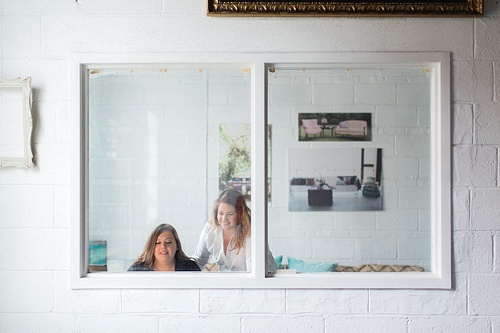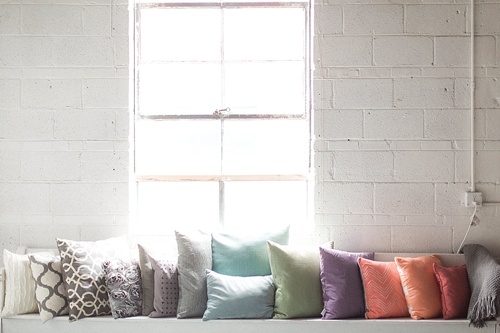 A  fresh coat of paint and some bright colored pillows seems to always make things better!  We love the clean feel and big bright windows in our front office space.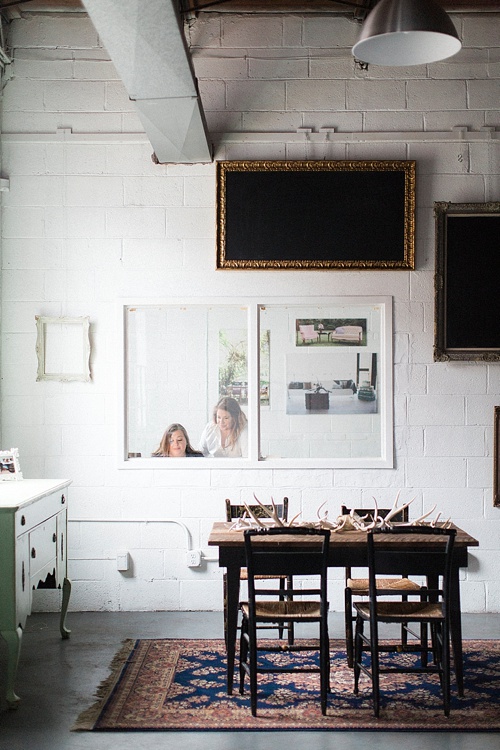 .
WAREHOUSE BEFORE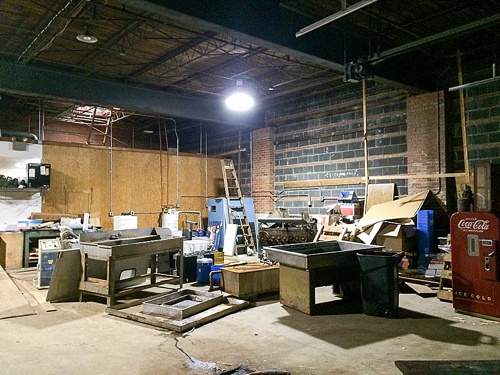 The awesome square footage and structural bones of our warehouse space immediately caught our eyes once we were able to get inside and explore all it had to offer!  But our very first impression was made from the outside looking in, literally.  Co-owner Perkins describes her first visit to the warehouse like this:  "There was an engraver and a taxidermist working in the space before us so the building was being used for totally different purposes than we would necessarily need.  The first time we checked out the space on a whim I remember standing on my tip-toes and peeking through the windows and honestly being a bit scared!  It creeped me out.  But that feeling didn't last long once we got inside! We knew we had a lot of work ahead of us but I was excited!"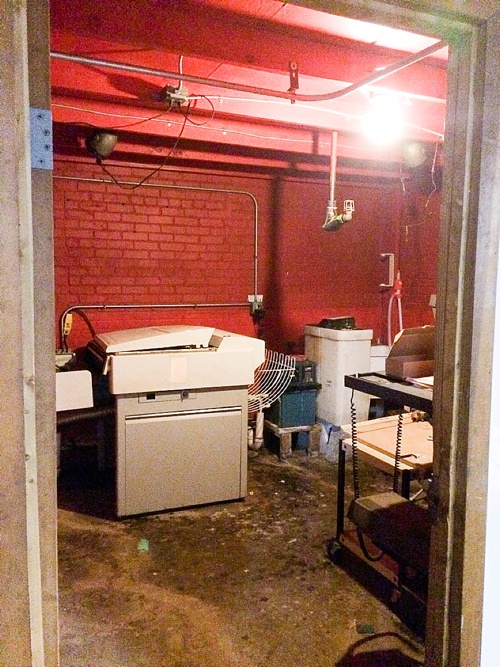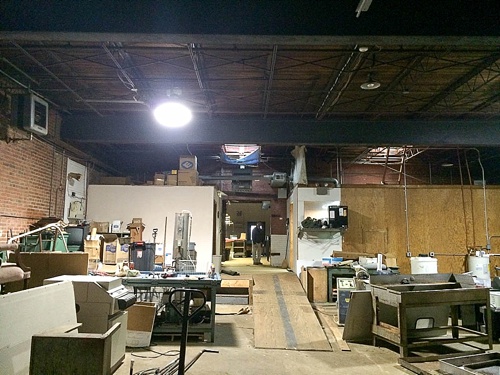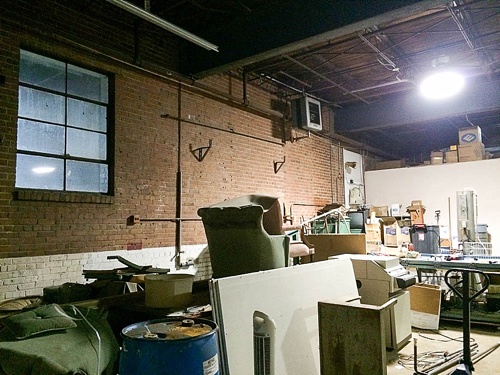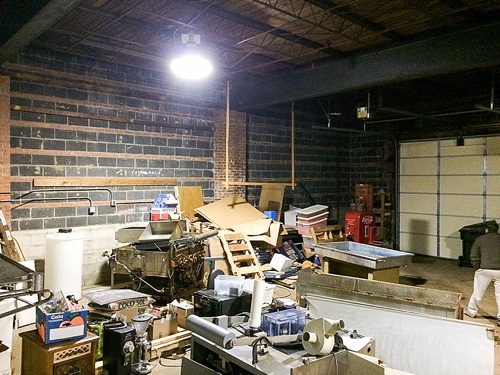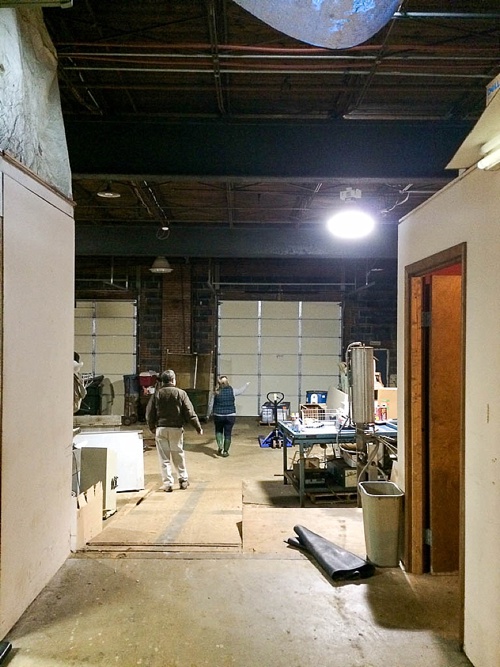 WAREHOUSE AFTER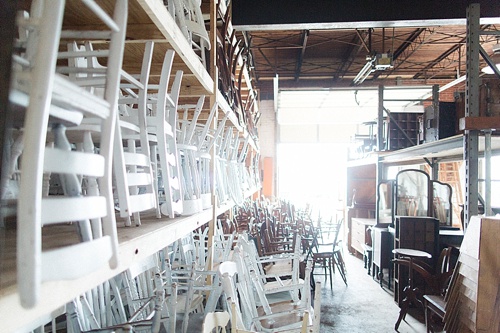 After several months of cleaning and organizing, our warehouse became a super functional and dare we say beautiful space!  From sideboards and coffee tables to mismatched chairs stacked  floor to ceiling, the warehouse definitely offers up a wow factor.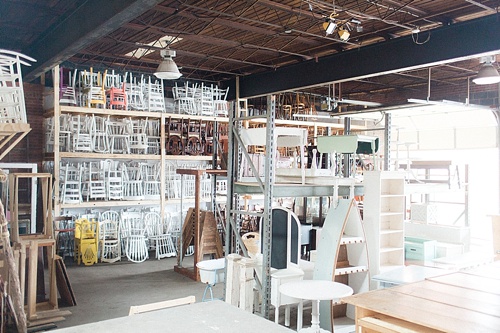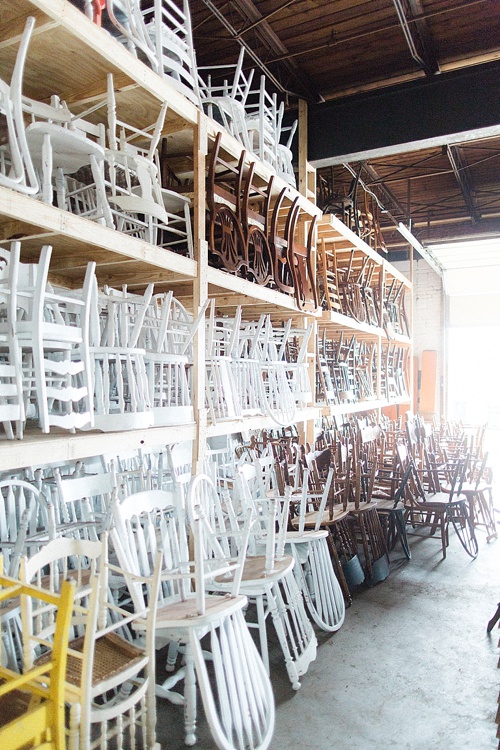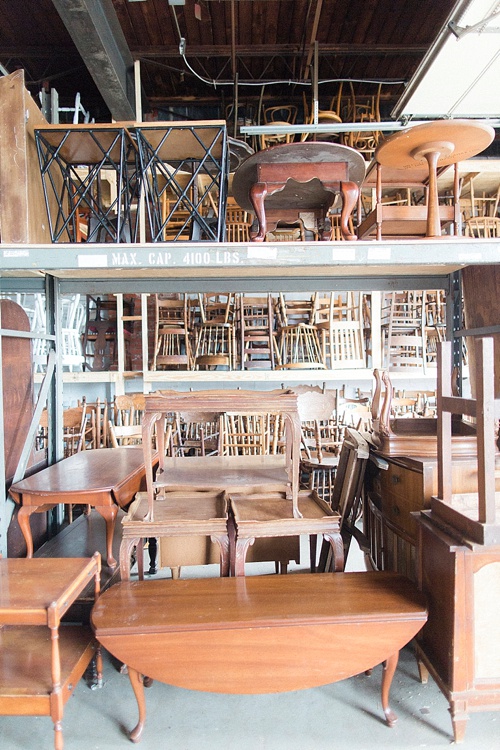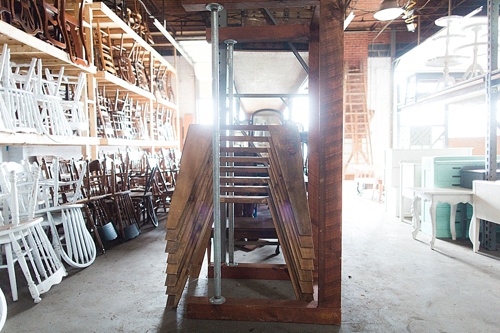 KITCHEN & MEETING ROOM BEFORE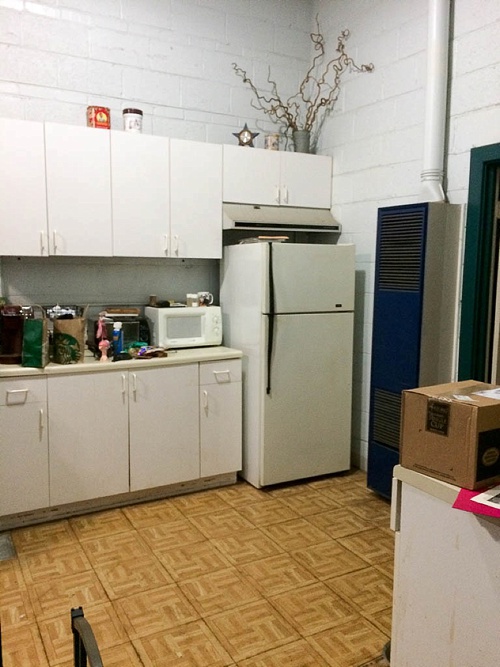 This little nook was a fun project!  We decided to make this area multi-functional for staff, clients and space rentals.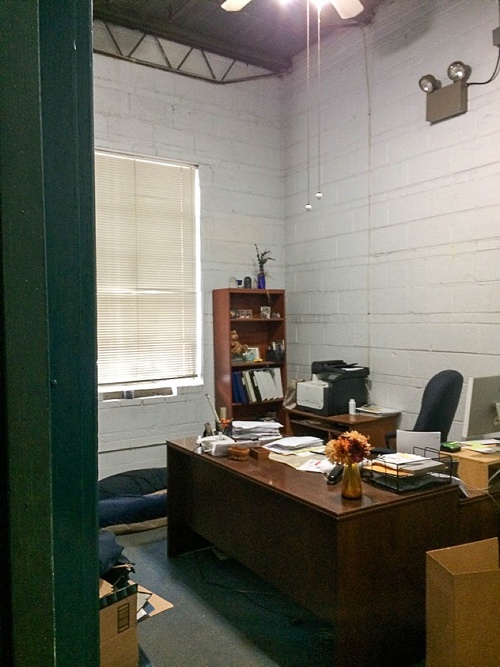 KITCHEN & MEETING ROOM AFTER 
From snack time to coaching sessions, this space is not only versatile and functional but it has quickly become one of our favorite little nooks in the building!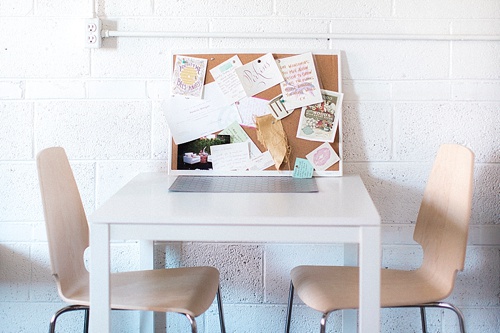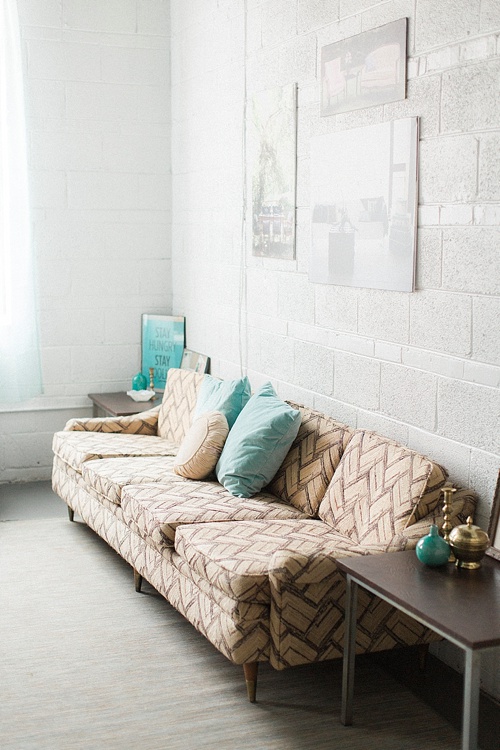 PROJECT ROOM BEFORE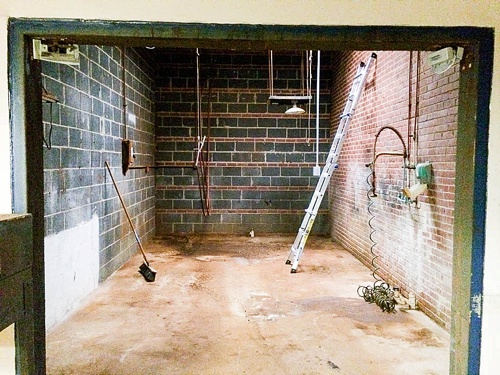 Connected to our front office, this room was almost a blank slate! We decided to assign it a specific purpose and add a tiny touch of P&J style.
PROJECT ROOM AFTER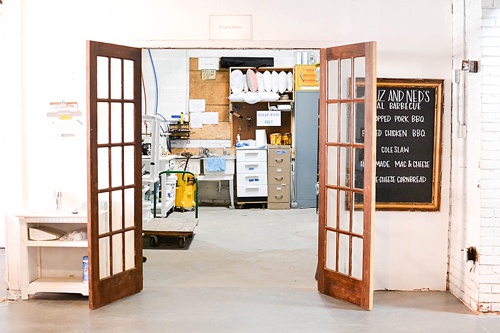 An active work area, the project room is now bright and cherry thanks to painted white brick and an original skylight that lets the sun pour in.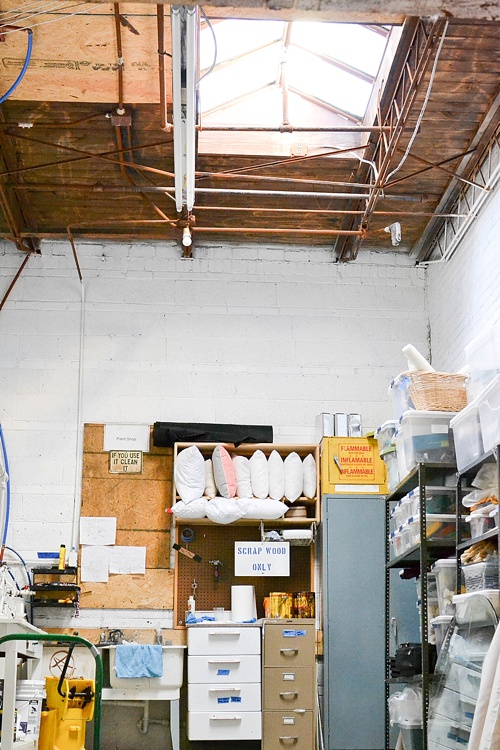 This spot is also the home base for our awesome warehouse manager and a supply station for all kinds of crafty goodies that helps us create custom pieces and make repairs.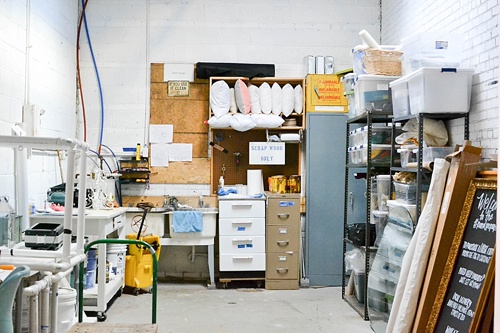 .
FRONT OFFICE  BEFORE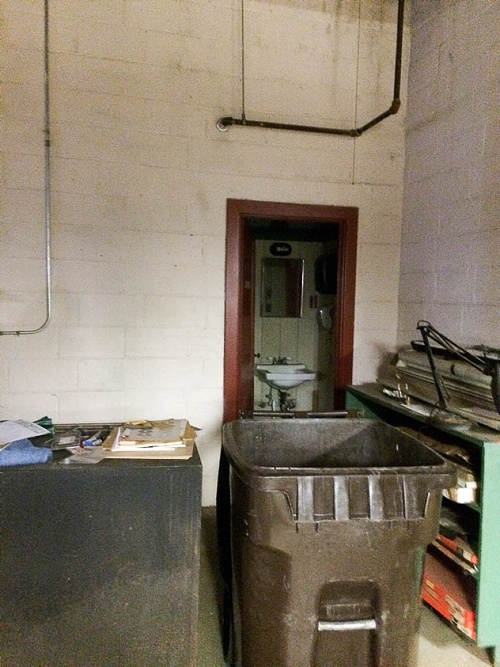 Our front office area may have gotten the biggest facelift!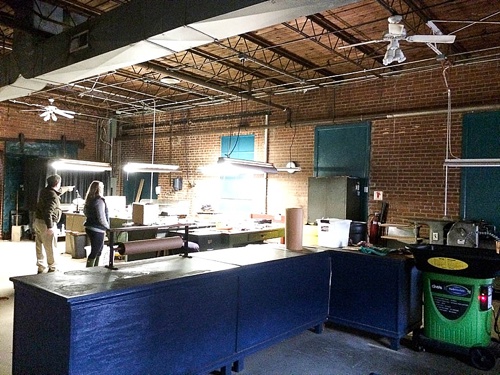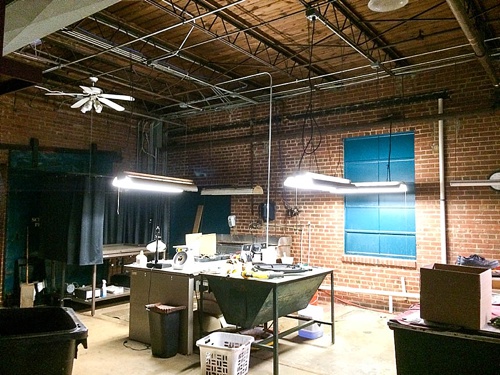 .
FRONT OFFICE AFTER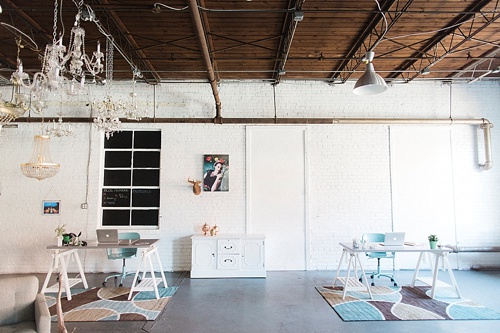 Our goal was to keep the industrial integrity of the building while creating  a fresh, airy and minimalistic workspace.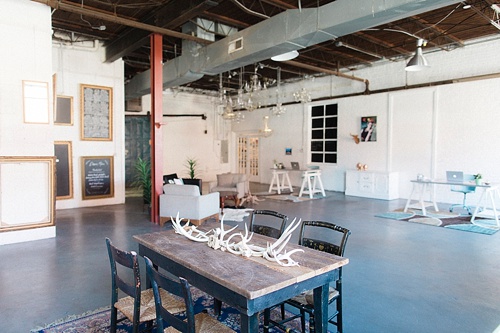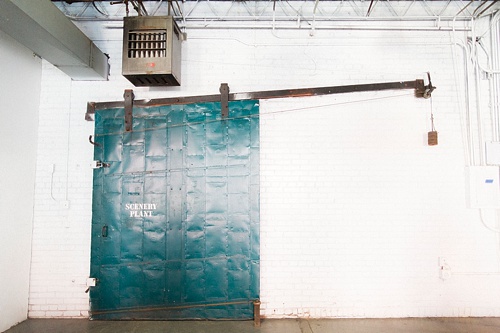 This green metal door is the one thing in our building that we didn't change a bit!  This original piece is by far one of our favorite elements at #highpointandmoore.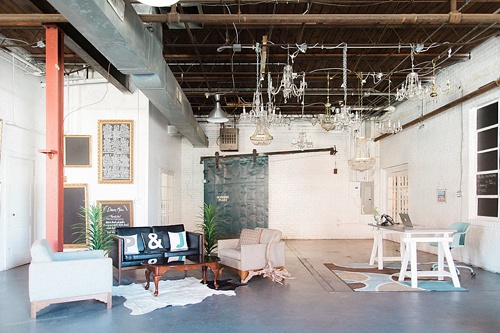 We hope you enjoyed this behind the scenes peek into the makings of our P&J space!  We're excited to see what's next for our little corner of Scott's Addition!
"After" Images captured by Stephanie Yonce Photography 
Paisley & Jade specializes in vintage and eclectic rentals and custom fabrications for events, weddings, photo shoots, photo booths and other visual displays.  We maintain an inventory of gorgeous, unique furniture and decor pieces that you can use to create one-of-a-kind event spaces.  To learn how Paisley & Jade can help enhance your next  special event, please contact us today!