Categories: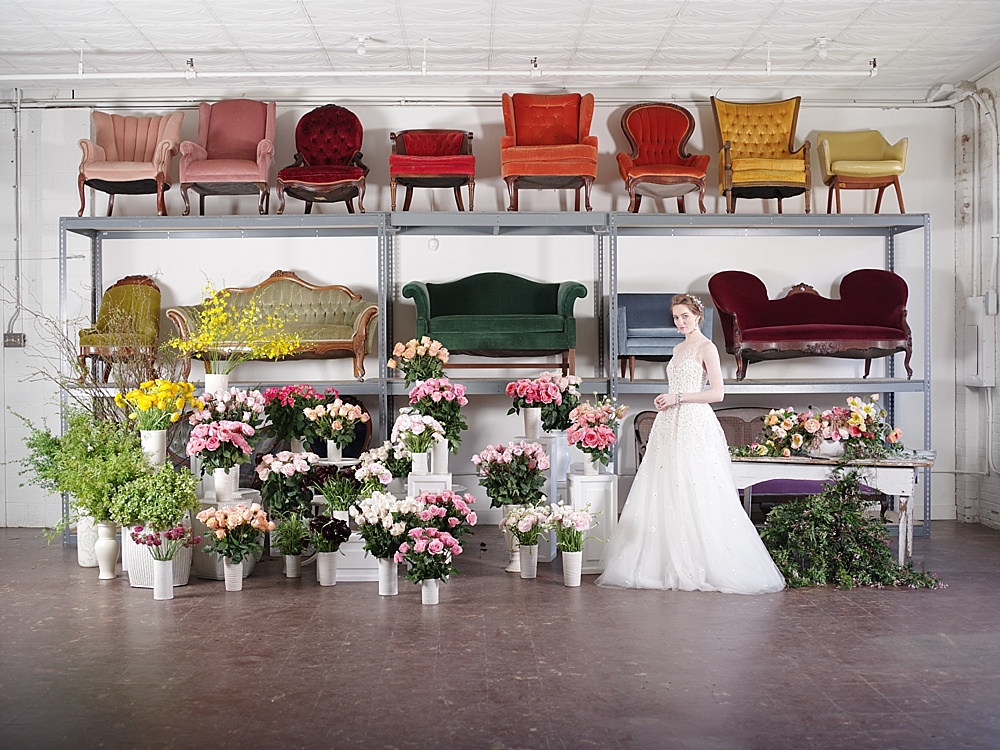 We had the pleasure of being a part of the Washingtonian Bride & Groom Summer/Fall 2017 Gown feature! Beehive Event's florals added such a feminine and dramatic touch to Paisley & Jade's showroom/warehouse industrial space. Keep your eyes peeled for a few familiar backdrops like the P&J chair wall! Enjoy these images from Eric Kelley Photography seen in the publication and enjoy our behind the scene images of all the hands on deck to make this feature happen!
Soft greens and pale pinks set the tone for the opening shot. You can find the Alcott rug and the Greenwood sofa plus brass and glass accents in this particular set up beneath Beehive Event's over the top floral chandelier.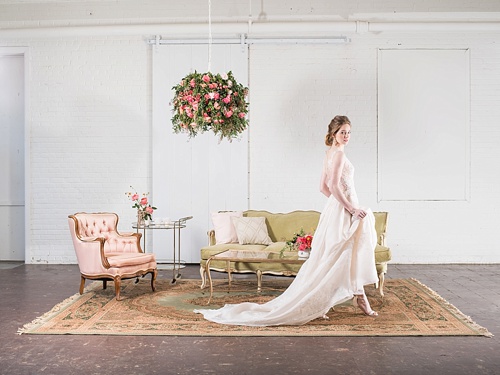 Kerry 85 Satin sandals Jimmy Choo
Model, Melissa Purvis with Modelogic, sitting pretty in the Glendora settee alongside a brass and glass side table overflowing with dramatic pinks and greens.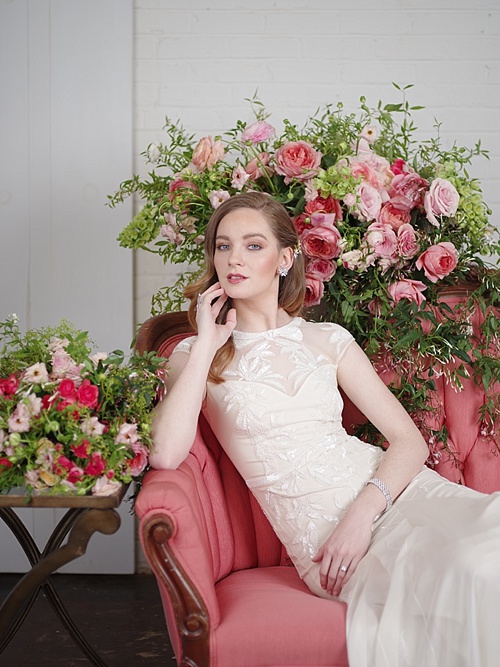 Pearl and crystal crescent earrings ben-amun
Evenstar Swarovski hair comb mintlola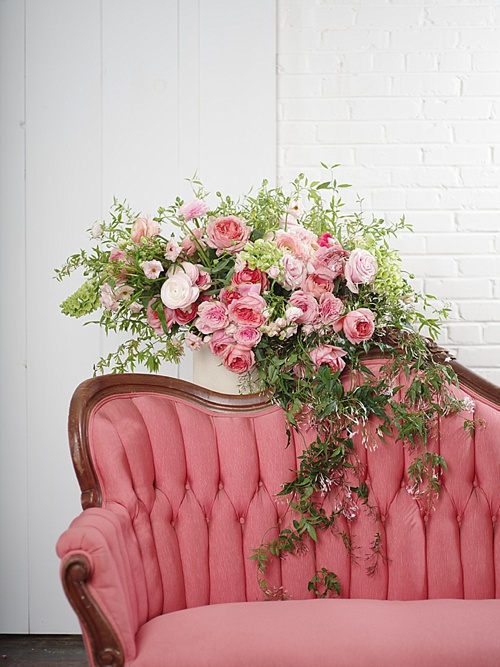 Rainbow wall of upholstery anyone?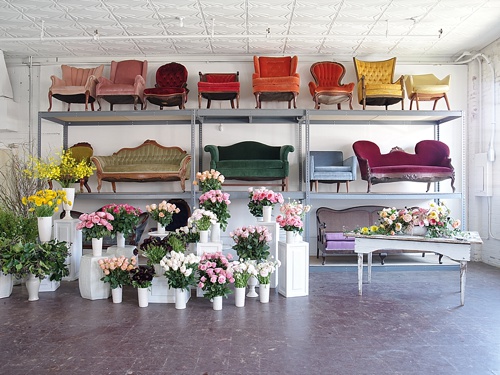 This simple & sweet set up of the white ladder & Austen rug let the Martina Liana Bellagio Crepe Gown speak for itself.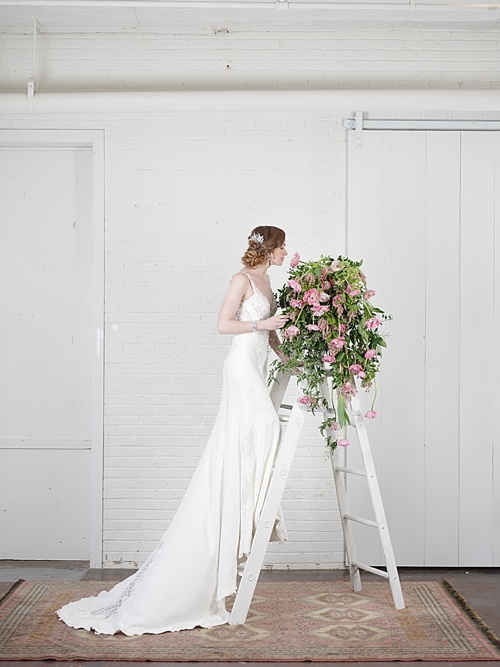 Martina Liana Bellagio Crepe Gown Garnish Boutique
Eric Kelley found the perfect light in the back warehouse that houses P&J's mismatched chair collection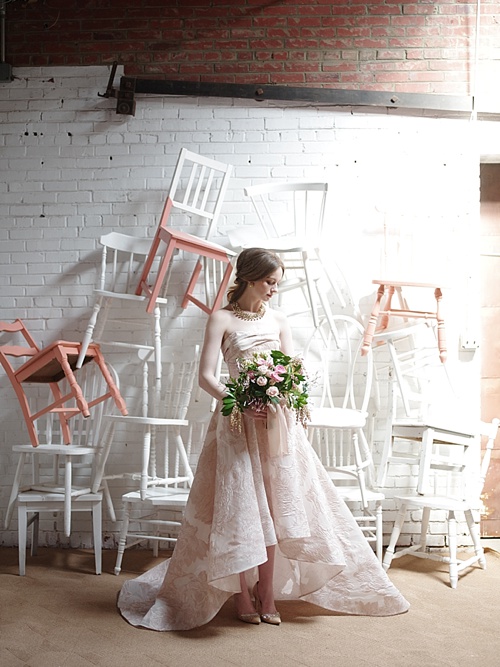 Marchesa Notte Bridal blush fil coupe 
Philippe Ferrandis Swarovski leak necklace Tabandeh
Genna Badgley Mischka shoes Marchesa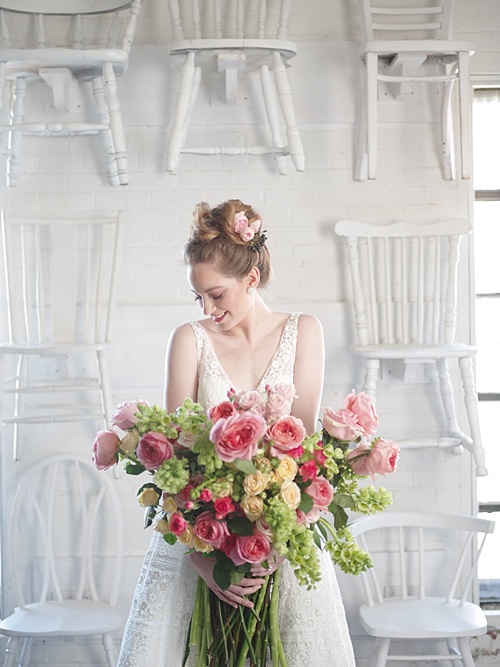 White glass bead button earrings lisilerch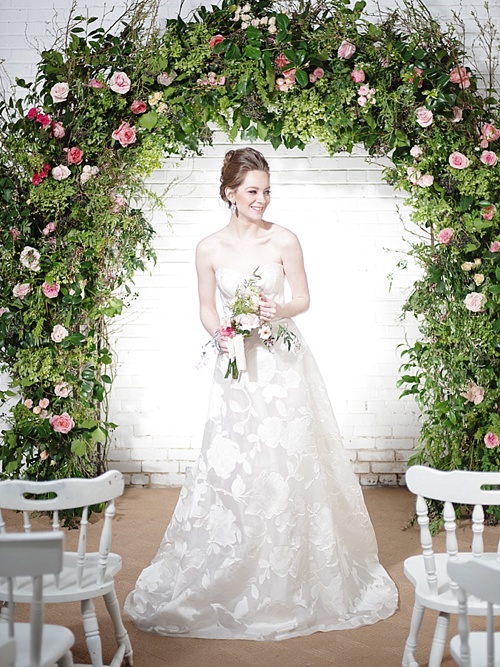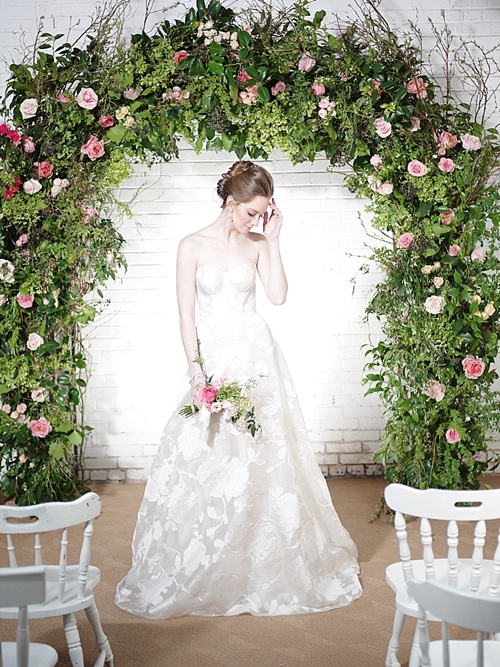 Check out these behind the scenes images to see what it took to make this feature come together!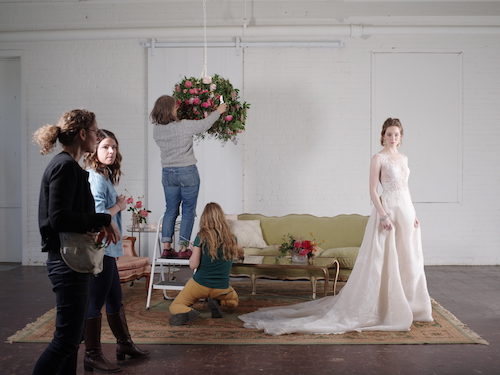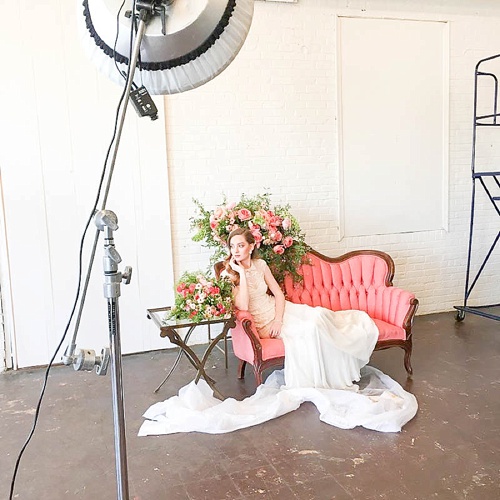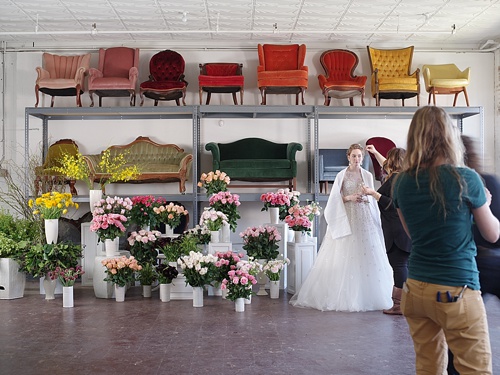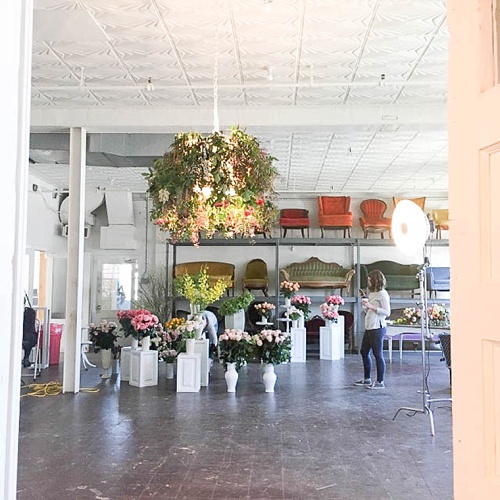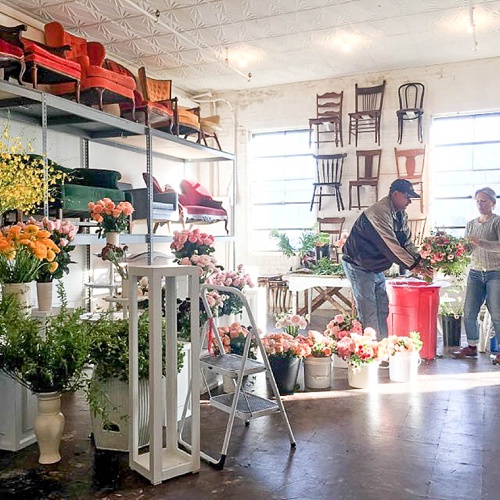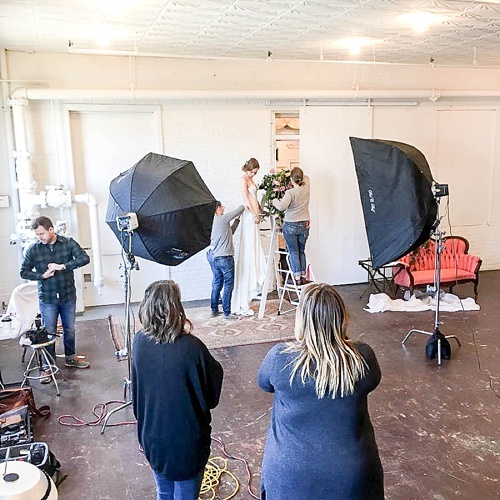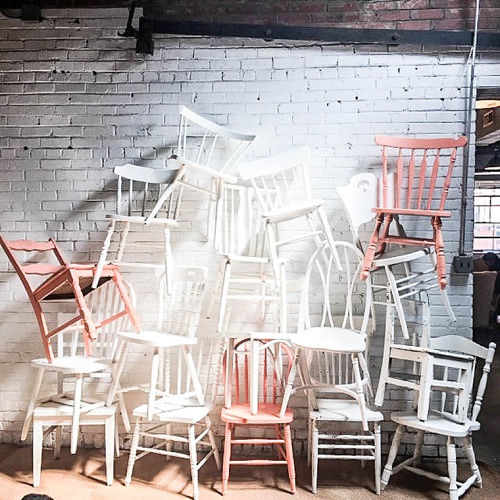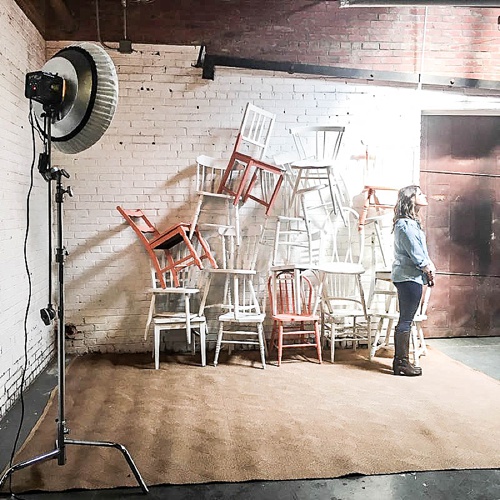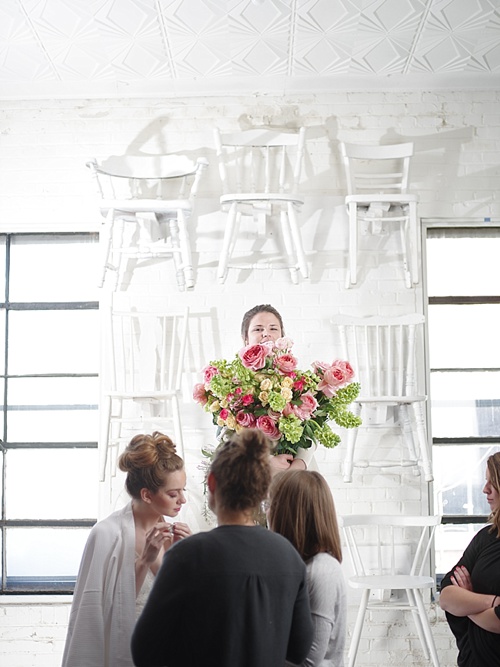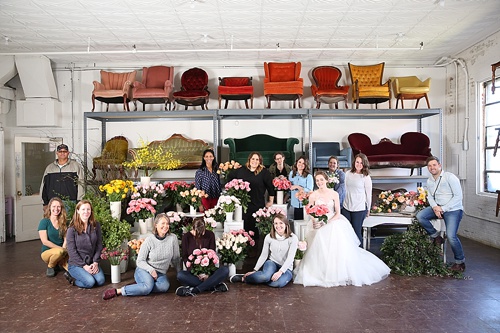 FEATURED VENDORS
IMAGES Eric Kelley
VENUE & RENTALS Paisley & Jade
FLORAL DESIGN Beehive Events
MODEL Melissa Purvis for Modelogic (Mid-Atlantic)
HAIR & MAKEUP Melissa Schwartz Jones for Georgetown Bride
STYLIST Polly Spadavecchia for T.H.E. Artist Agency
FASHION Caroline Cunningham
FASHION ASSISTANT Hayley Garrison Phillips
PRODUCER Carleen Martin
Paisley & Jade is a vintage & specialty rental company based in Richmond, VA and serving Virginia, North Carolina and Washington, DC.  We maintain an inventory of gorgeous & unique furniture and decor pieces that you can use to create one-of-a-kind event spaces, weddings, photo shoots, and trade show displays.  To learn how Paisley & Jade can help enhance your next  visual display or special event, please contact us today!
SaveSave
SaveSave
SaveSave
SaveSave
SaveSave
SaveSave
SaveSave
SaveSave
SaveSave
SaveSave
SaveSave
SaveSave
SaveSave
SaveSave
SaveSaveSaveSave
SaveSave
SaveSave
SaveSave
SaveSave
SaveSave
SaveSave
SaveSave
SaveSave
SaveSave
SaveSave
SaveSave
SaveSave
SaveSave
SaveSave
SaveSave
SaveSave
SaveSave
SaveSave
SaveSave
SaveSave
SaveSave
SaveSave
SaveSave
SaveSave
SaveSave
SaveSave