Categories: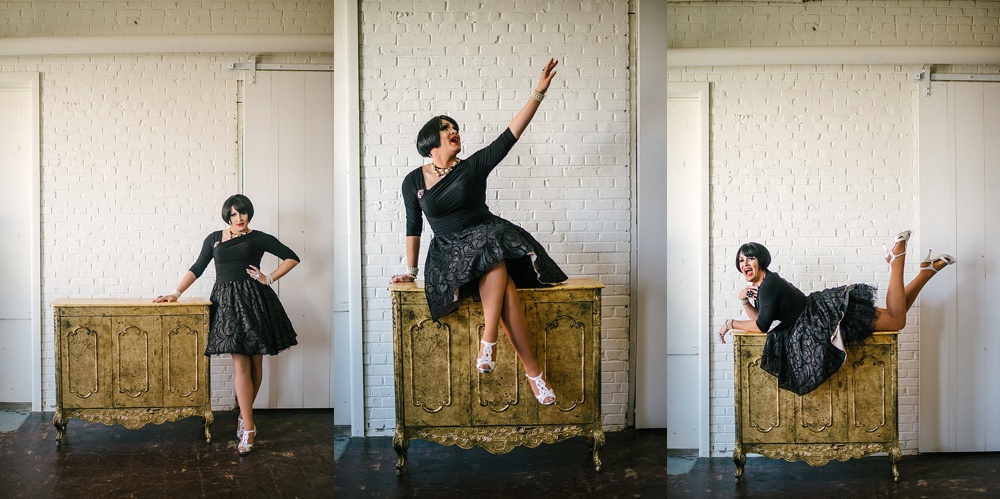 Well, this was FUN!  We were thrilled to learn our friend Ryan was teaming up with the talented Kim Stockwell Photography to shoot some new promo photos for his amazing drag queen persona, the one and only, Reann Ballslee!  When this pair asked if they could shoot the photos here at #highpointandmoore we had two words for them, "Yaaassss Queen!"  From costume changes to choreography,  Reann brought some truly fabulous energy into the showroom and even wondered into our warehouse for a pose or two!   We also loved seeing how this creative duo incorporated some of our favorite #pandjpretties as fun and functional props!  We're sure that scrolling through the images below will not only bring a smile to your face but might just inspire you to get reaquantied with your inner-queen.  🙂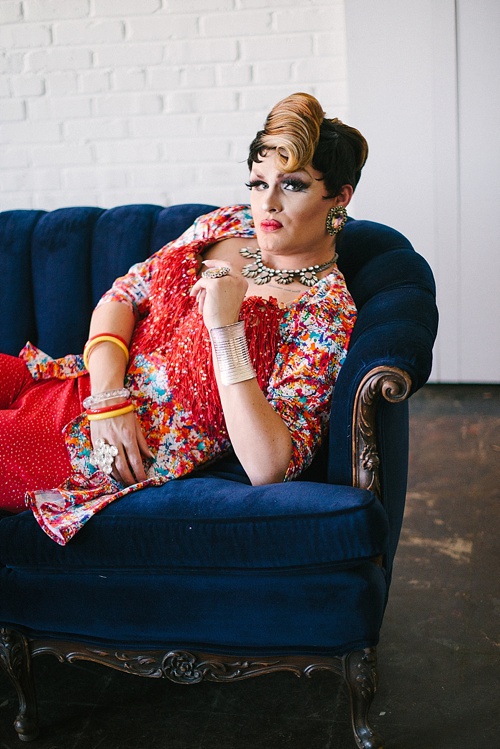 Our Billings Sofa is a regal and rich addition to this look.  This vintage beauty was the perfect piece to add an understated touch of classic glam to Reann's colorful couture!
Hello Liza!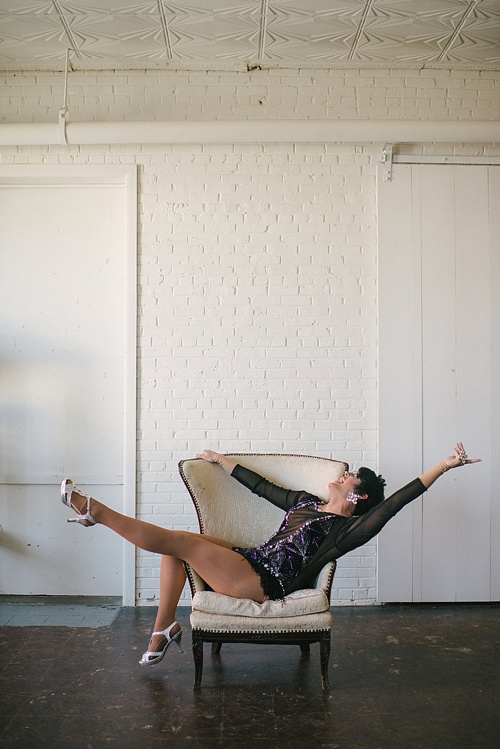 Our Lubbock Chair may have never looked so fabulous!  This cream vintage beauty boasts a beautiful high back and clean lines which made it a great prop for a pro like Reann!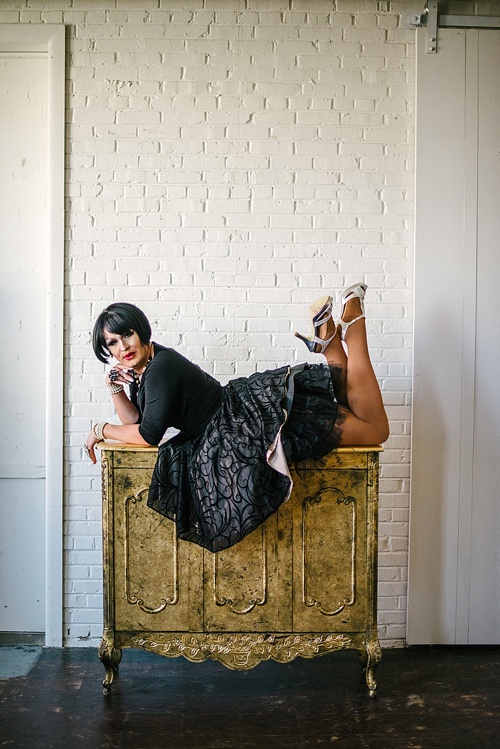 Our vintage Gold Buffett provided the perfect perch for this glam Queen while also serving up some glamorous vibes of its own!
.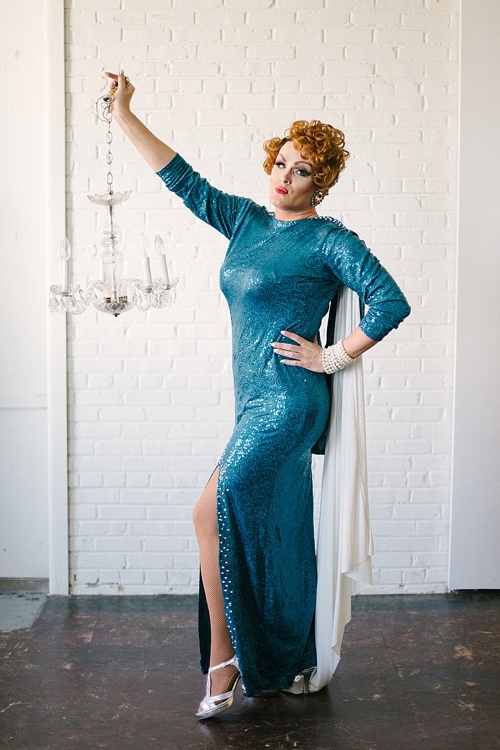 Move over diamonds…chandies might be a girl's new best friend!   One of our Cut Glass Chandeliers serves as a dazzling and unexpected accessory in this sequined and sassy look.
.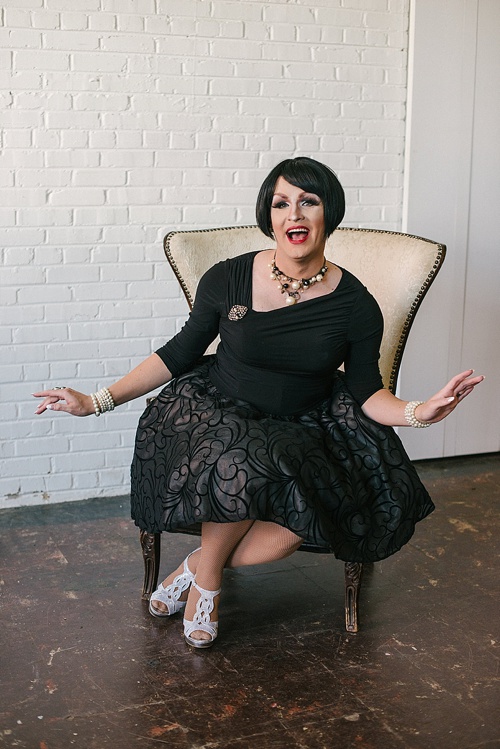 .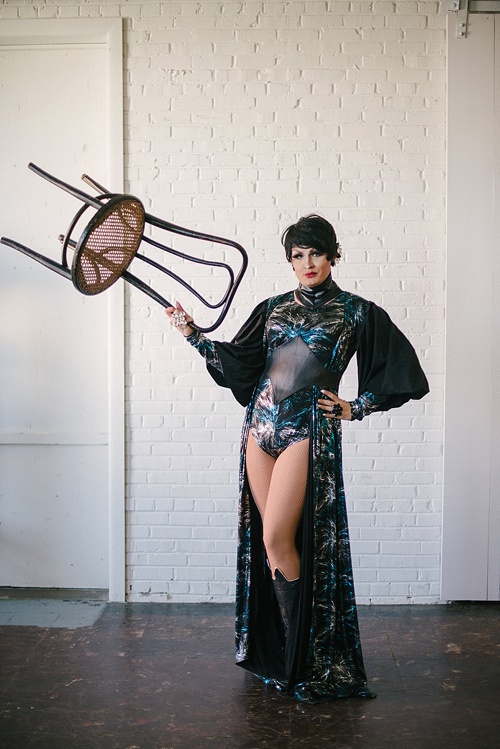 Chairs aren't just for sitting.  We love this Bentwood meets Intergalactic Beauty look!   Werk Reann.  Werk!
.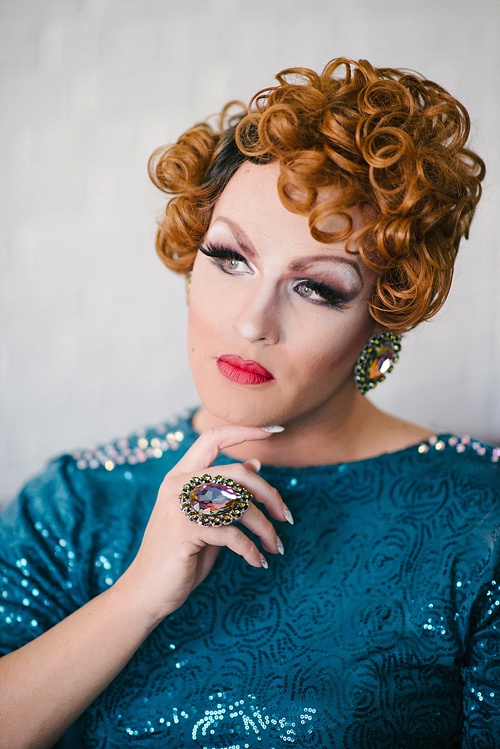 .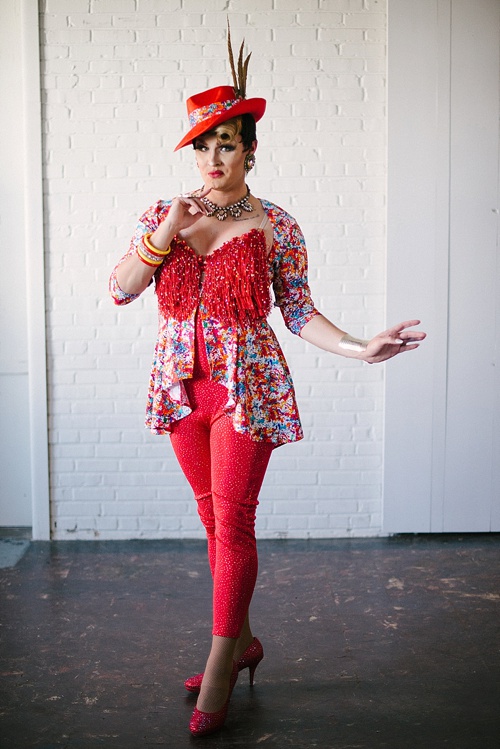 .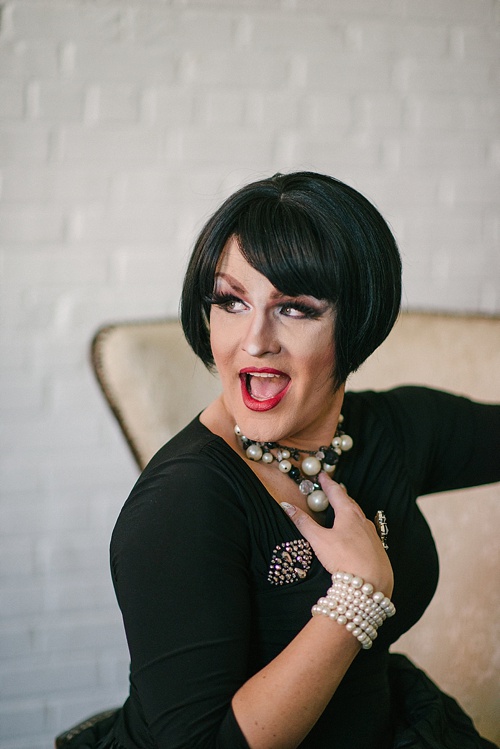 .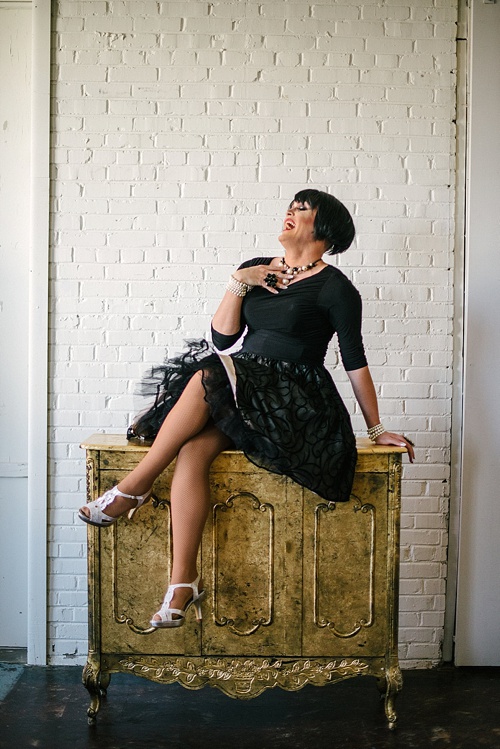 .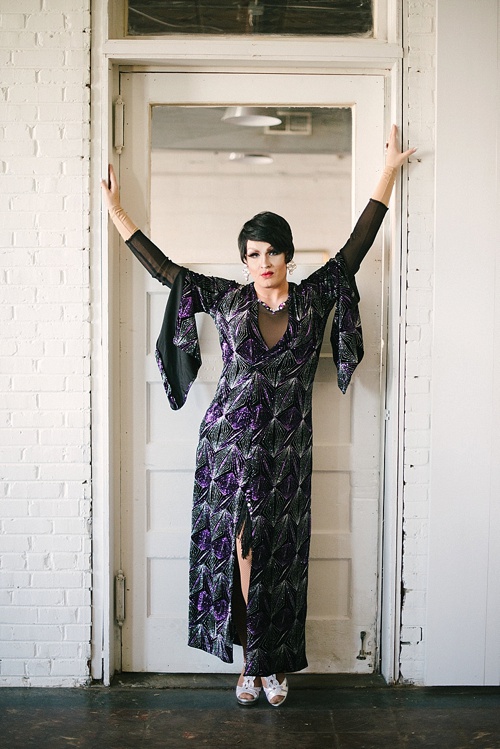 We loved how Reann sought out and worked it in so many of the unique nooks and crannies of our industrial space at #highpointandmoore!  
.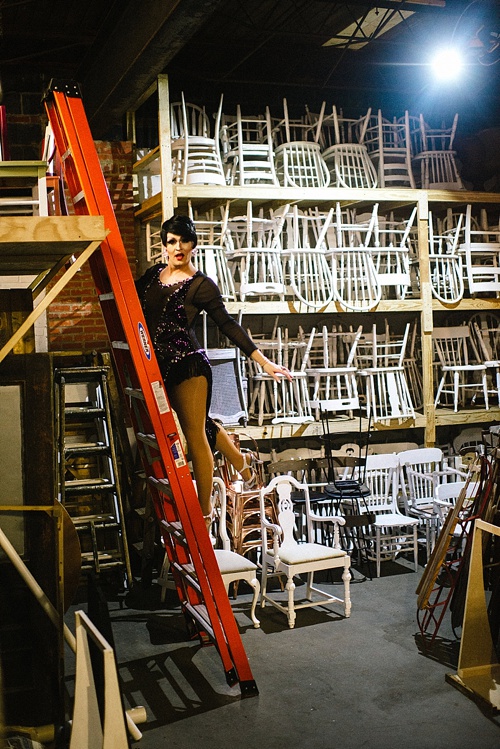 .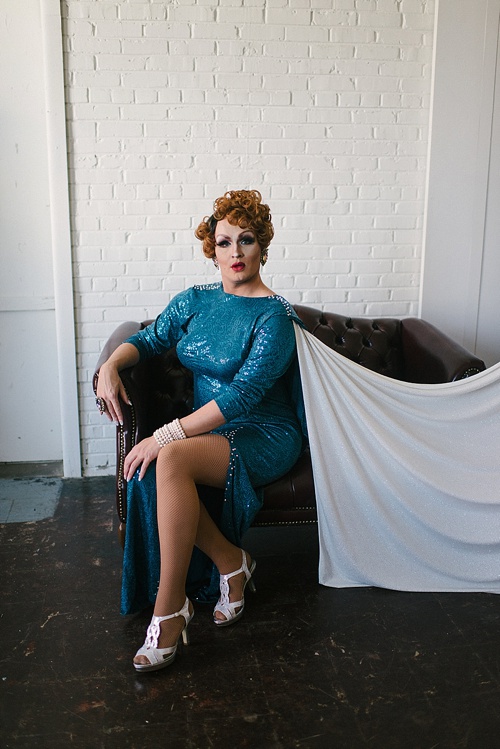 Reann is looking regal and stunning in this final pose on our luxurious leather Belmont Loveseat.
A Queen Indeed!
IMAGES – Kim Stockwell Photography
Paisley & Jade is a vintage & specialty rental company based in Richmond, VA and serving Virginia, North Carolina and Washington, DC.  We maintain an inventory of gorgeous & unique furniture and decor pieces that you can use to create one-of-a-kind event spaces, weddings, photo shoots, and trade show displays.  To learn how Paisley & Jade can help enhance your next  visual display or special event, please contact us today!