Categories: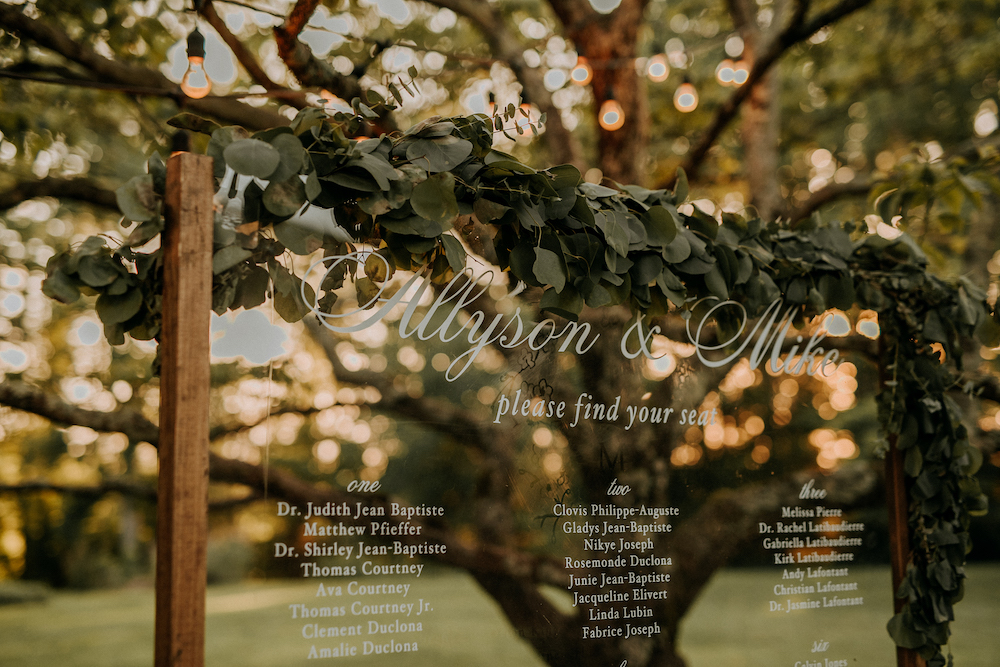 We are excited to share the format information on how we work with our clients to create guest seating charts! There are a few different formats you can choose to display your guest's name and the tables they are assigned. Whether you choose to group your guests by table #'s or in alphabetical order, below are a few images of our favorite displays to date! We offer custom hand lettered services and now excited to offer vinyl services as well! Check out the surfaces we create these displays on here! Your options are chalkboards, acrylics, mirrors, and more!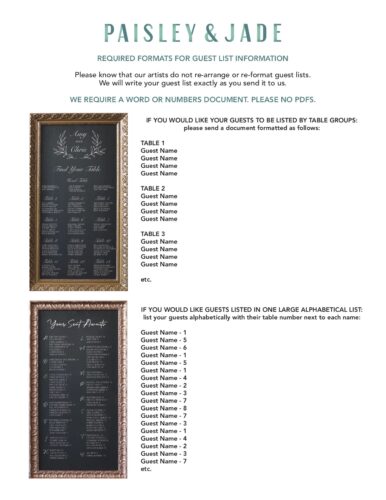 This guest seating chart creates a POP! with the Copper Framed Chalkboard. Check out this option with the Mirror Insert & Acrylic Insert!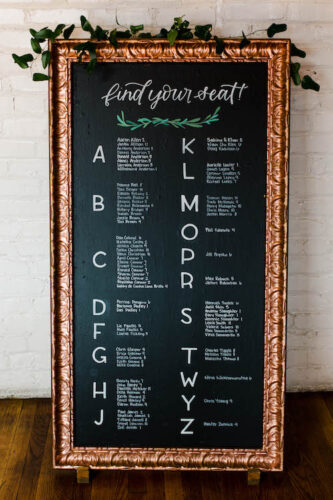 (Mandy Lawrence Photography / Hofheimer Building)
A crowd favorite, the Oversized Freestanding Navy Panel below is organized by table number. This growing panel collection comes in White, Black, and Pink!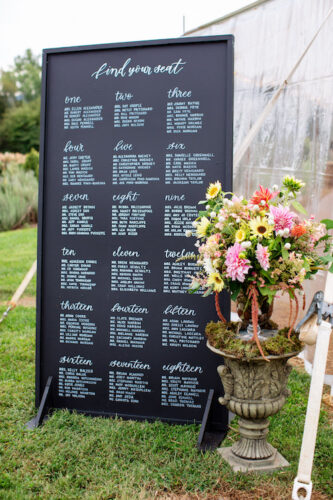 (J&D Photo / Pharsalia Events / A Little Party Events)
The Oversized Frame With Chalkboard below is displaying a guest seating chart in alphabetical order!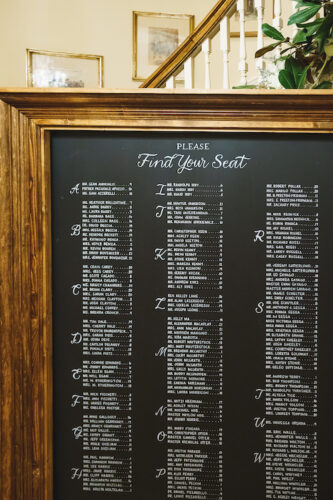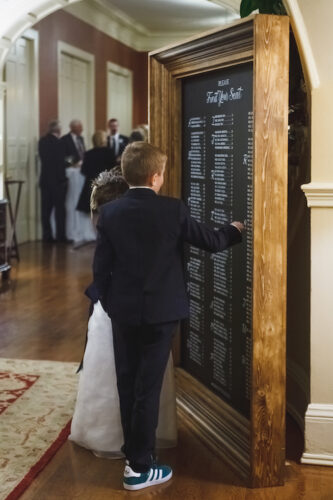 (Don Mears Photography / Commonwealth Club )
The Gold Ornate Mirror made freestanding with our Floor Easels displaying a guest seating chart listed by tables number.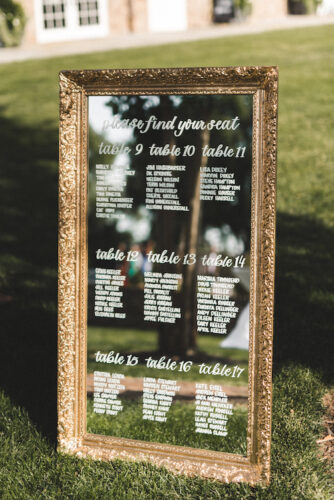 For that "Over The Top" guest seating chart, the Oversized Gilded Mirror With Stand provides enough working surface for creative designs and large guest counts!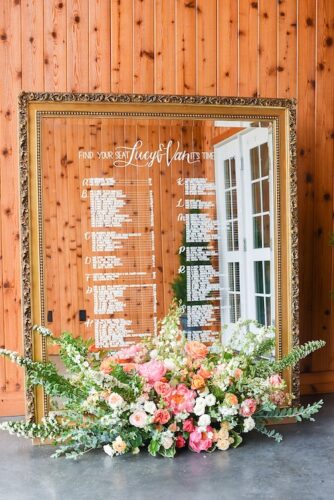 (Mikkel Paige Photography / Meristem Floral Design / Viva L'Event)
For a seamless contemporary vibe, the Trio of Freestanding Acrylic with Gold Trim provides a gorgeous surface for custom hand lettering or vinyl services!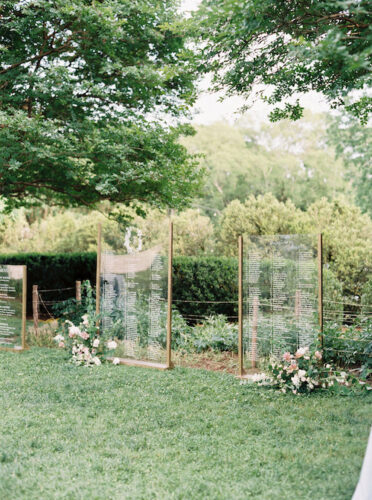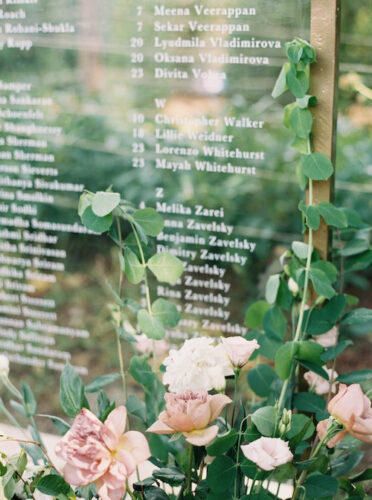 (Nicole Colewell Photography / A. Morgan Floral Design / Elle Loren & Co / SA Style & Design)
Paisley & Jade is a vintage & specialty rental company based in Richmond, VA and serving Virginia, North Carolina and Washington, DC.  We maintain an inventory of gorgeous & unique furniture and decor pieces that you can use to create one-of-a-kind event spaces, weddings, photo shoots, and trade show displays.  To learn how Paisley & Jade can help enhance your next visual display or special event, please contact us today!