Categories: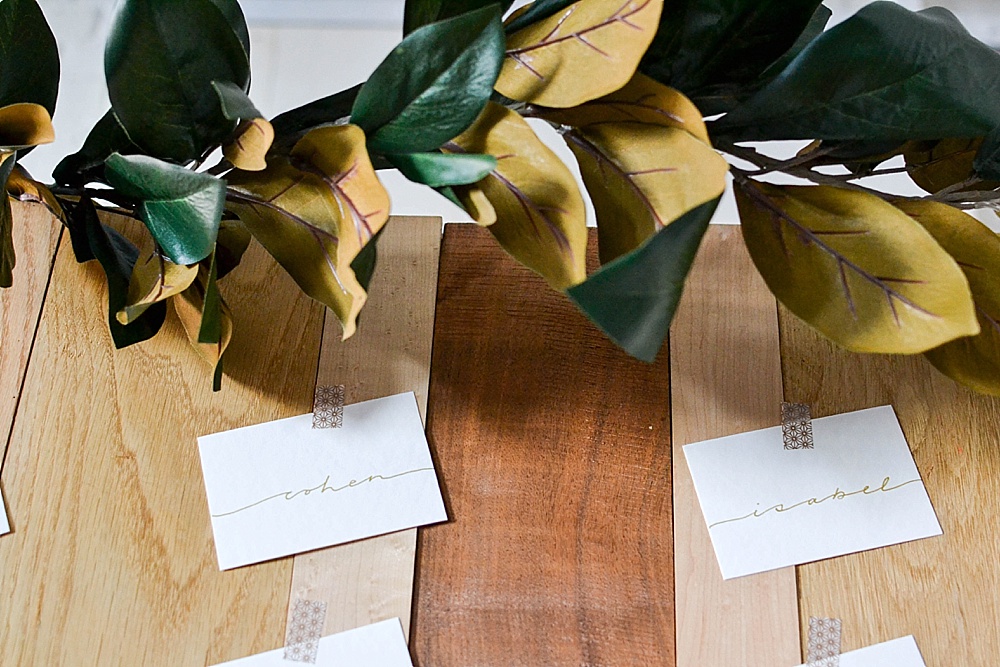 Our wedding clients are so much fun to work with and so creative!  We love getting the chance to see how different couples utilize our #pandjpretties in so many different ways!  We've especially noticed one area where a couple's personal style is really able to shine…the guest seating chart!  This is a wedding staple that comes with no rules and we all know how rare that is.  The seating chart is also an aspect of your wedding that every guest is guaranteed to interact with, so while it has to be functional and serve its purpose, it's also a piece with which you can have a lot of fun!  Taking that as inspiration we've created a couple seating chart designs using two of our backdrops.  While both are simple and affordable, each has its own unique aesthetic.
Design One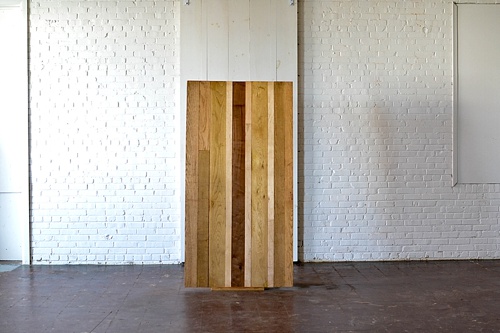 We start with using our rustic Reclaimed Wood Backdrop.  There are a few great features to the backdrops in our collection but one we love is that they easily stand on their own!  No worry about hanging or leaning, these babies are freestanding!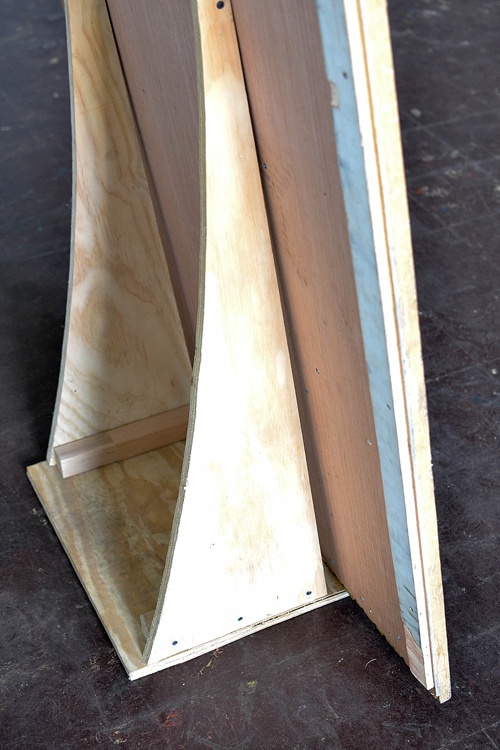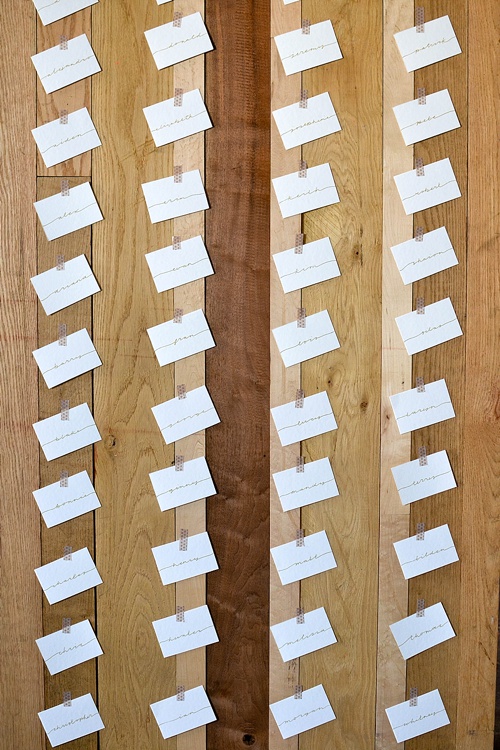 A roll of pretty patterned washi tape and some hand-lettered name cards and you've got yourself the makings of a seating chart!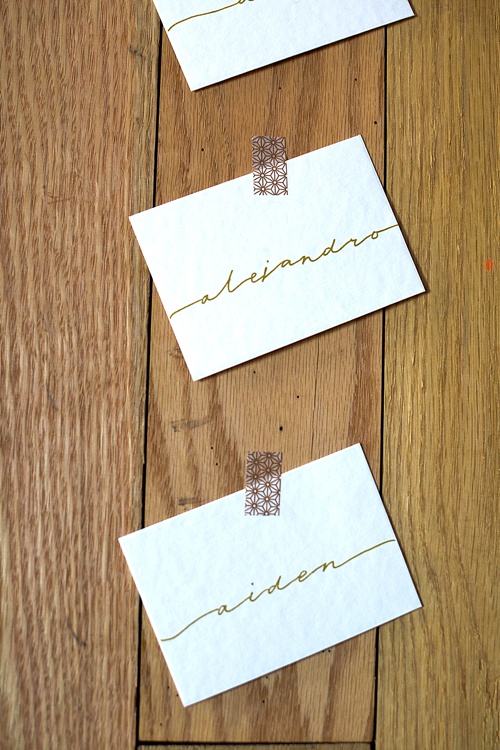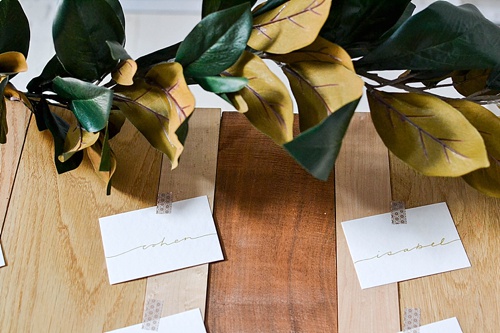 We added a pretty faux magnolia garland to the top of this piece and voila! This look is complete.  So simple and perfectly pretty!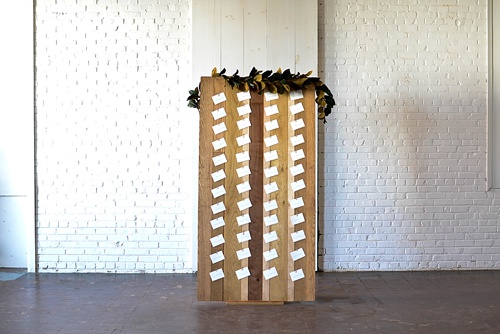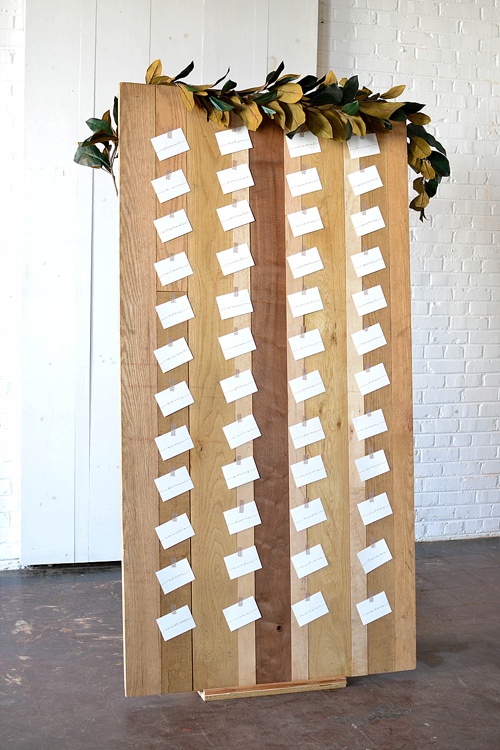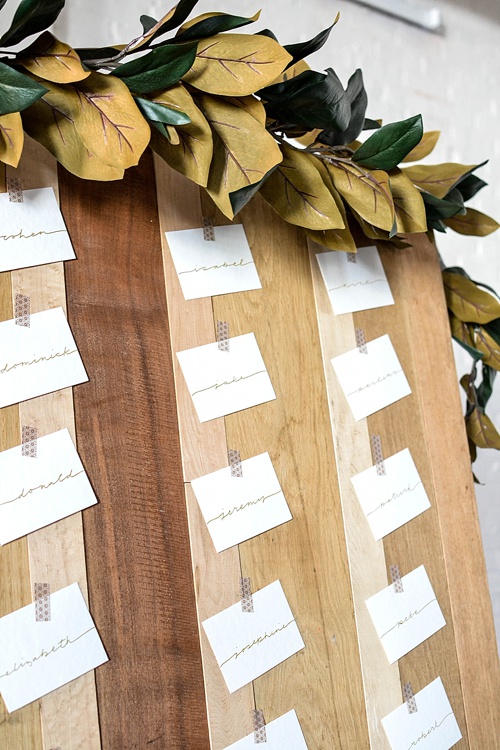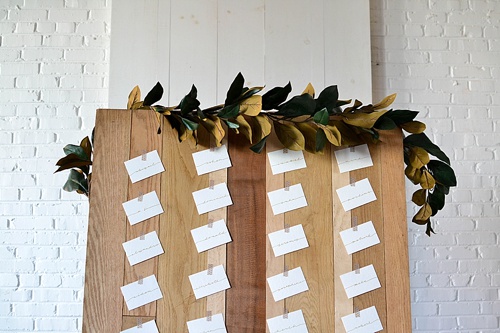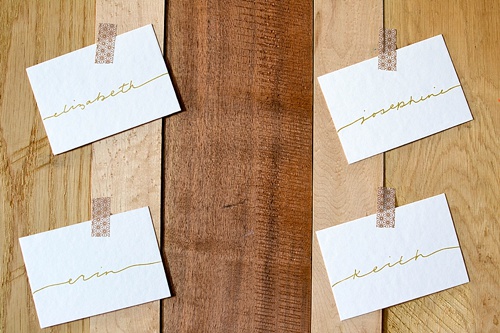 Design Two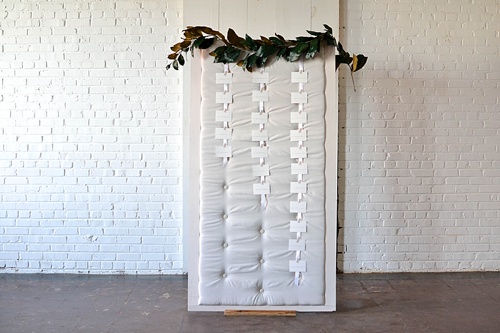 Taking the same concept but using a different backdrop totally changes the look and feel of the design.  Our new Tufted Backdrop is super unique and elegant and works great for this purpose!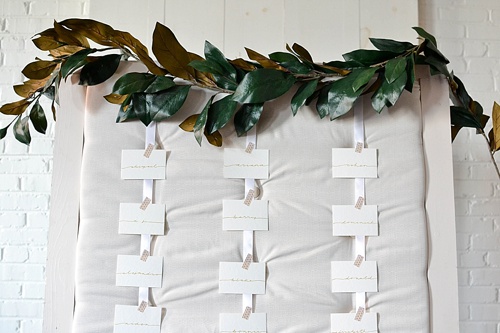 Designed, built and upholstered by some amazing Team P&J peeps,  this backdrop boasts a silvery gray fabric and white wood trim.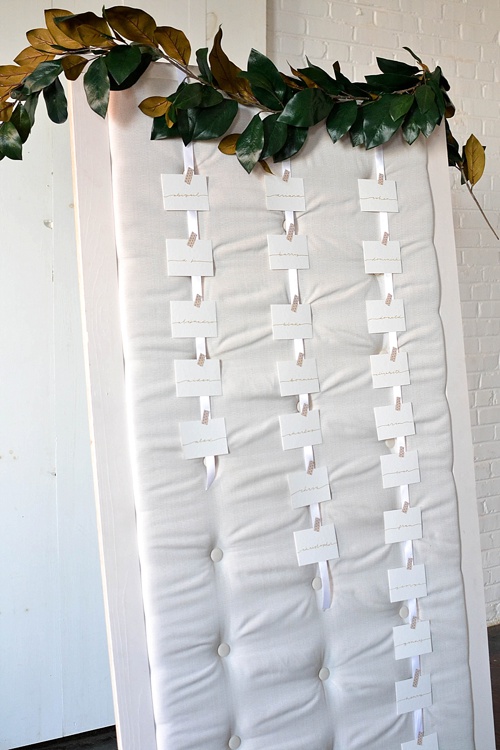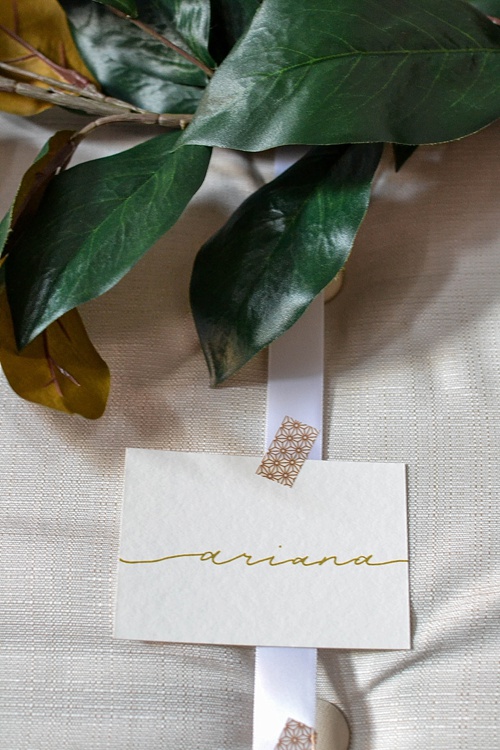 The addition of a magnolia garland, a white silk ribbon, washi tape and name cards help tie the look together.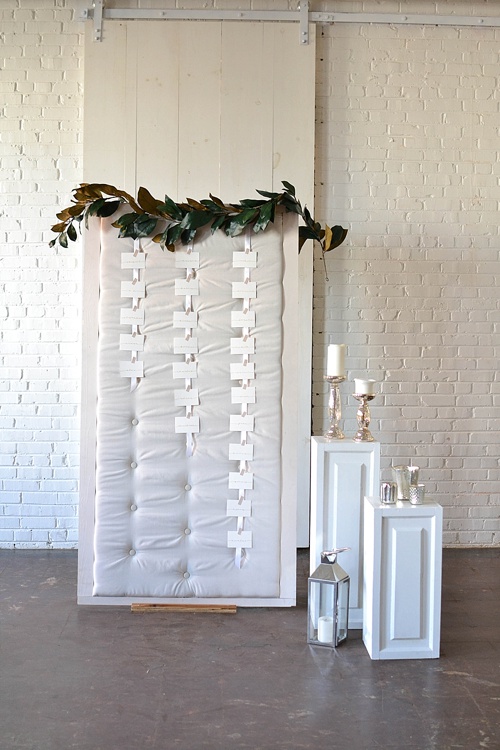 To add a touch of glam we brought in our White Wooden Pedestals, a Large Silver Lantern and some favorite pieces from our large collection of  Mercury Glass.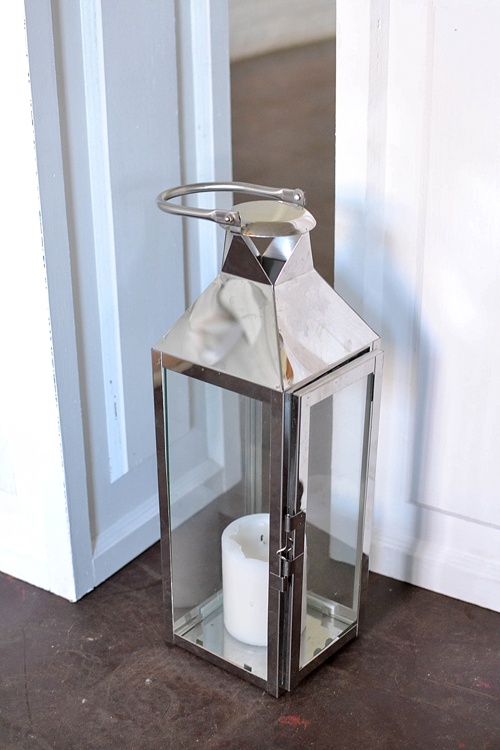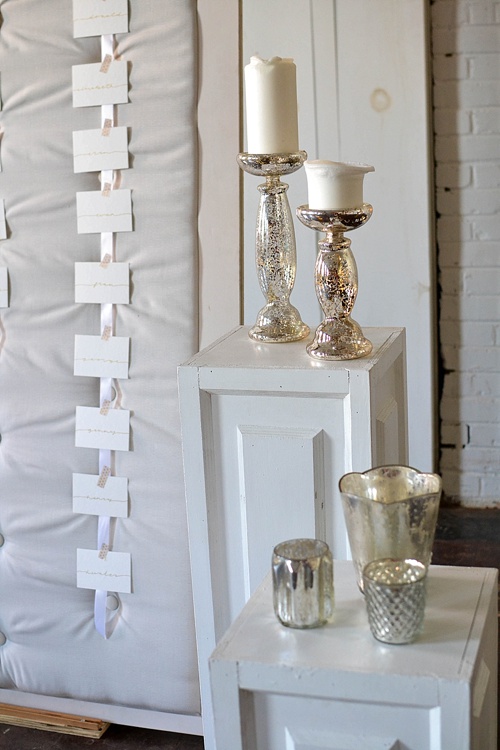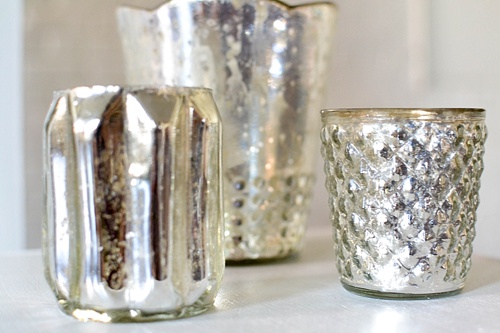 These little touches of decor add a chic and metallic element to the set-up and help make it super welcoming to guests.  Such a pretty combo!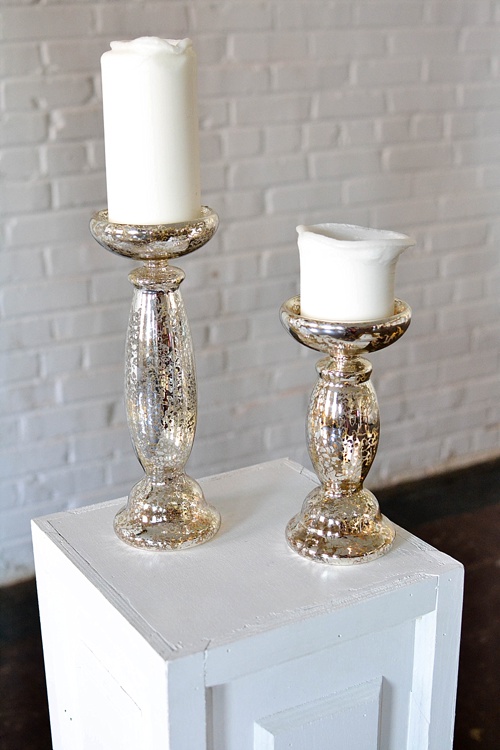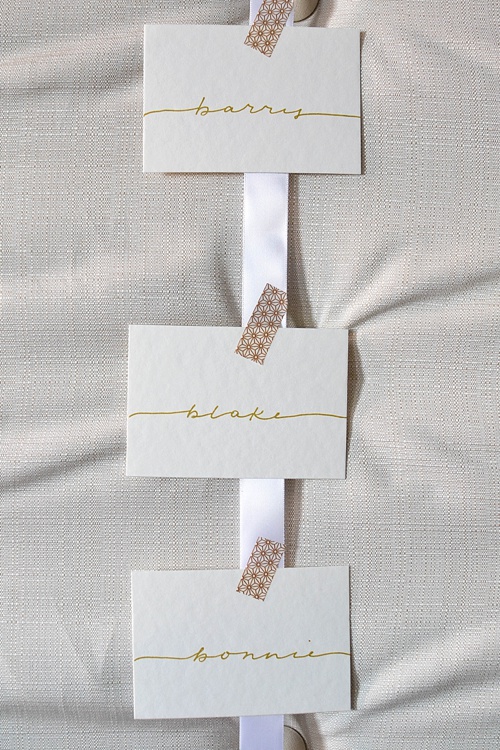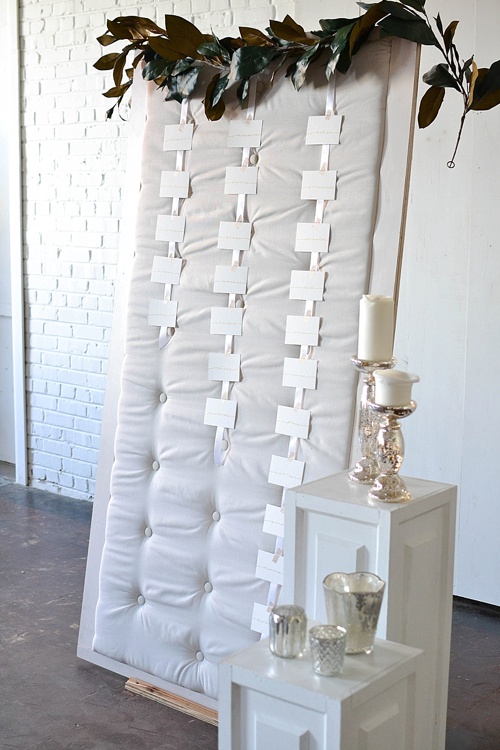 While they are both simple and affordable, these designs display two very different styles.  We hope this inspiration station gets your creative juices flowing and makes the task of creating that dreaded seating chart a bit more fun! Happy styling friends!
Paisley & Jade specializes in vintage and eclectic rentals and custom fabrications for events, weddings, photo shoots, photo booths and other visual displays.  We maintain an inventory of gorgeous, unique furniture and decor pieces that you can use to create one-of-a-kind event spaces.  To learn how Paisley & Jade can help enhance your next  special event, please contact us today!