Categories: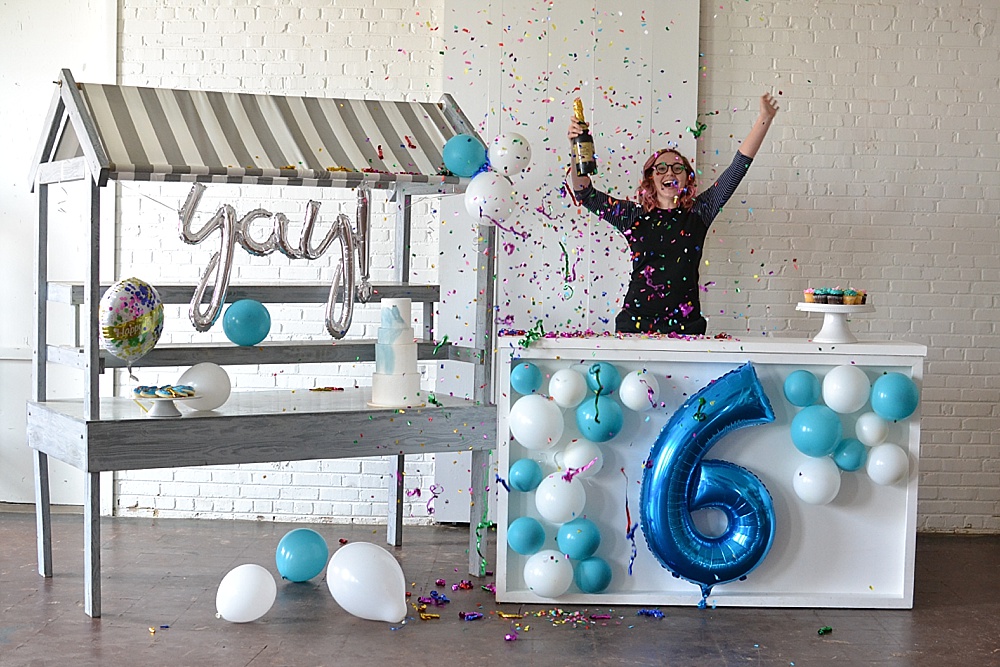 Happy Birthday to us!! At the end of this month, Paisley and Jade is turning 6. Can you believe it?! And what better way to celebrate our birthday than to put together a shoot using our wonderful Market Cart and Shadowbox Bar to make the day even more fabulous!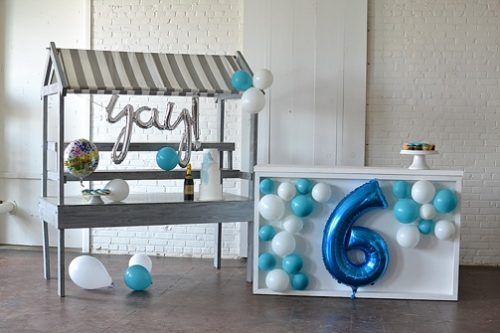 Since it is our birthday (and what is a birthday without balloons?), we chose our Shadowbox Bar with an open front to fill up the space with cute blue and white balloons. On the bar, we also replaced the wood top with white to make it bright and match those fun balloons and cake stands.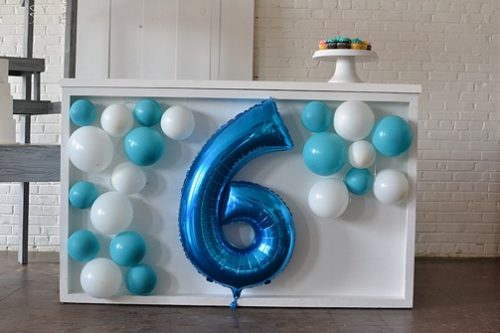 In addition to the bar, our Market Cart joined the shoot to hold more of our birthday treats! Pairing the cart to the bar is a wonderful way to amp up your storage space in a way that is cute and customizable!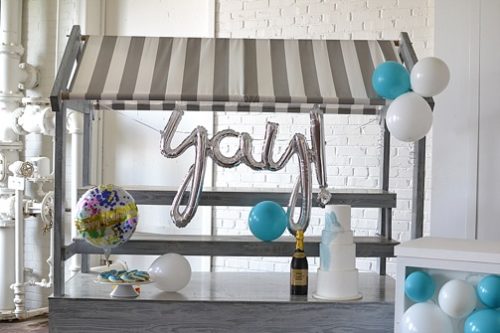 In our opinion, it's always a good idea to accent your celebration with cupcakes, cookies, and champagne!! We used some of our cake stands to make those treats look as fabulous as they tasted!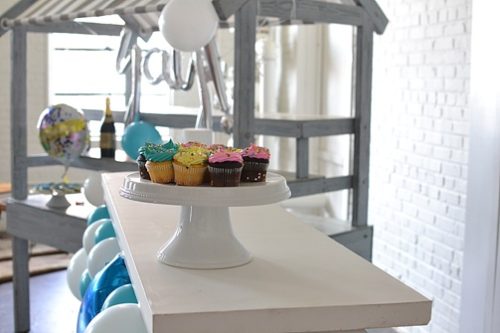 Don't forget the champagne! We recommend it filled with confetti…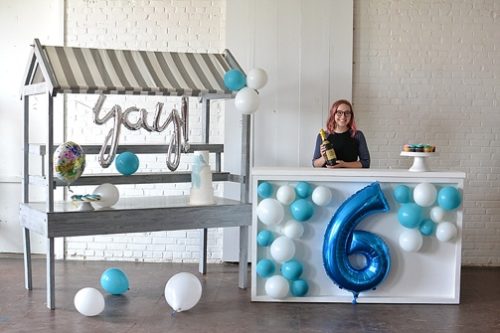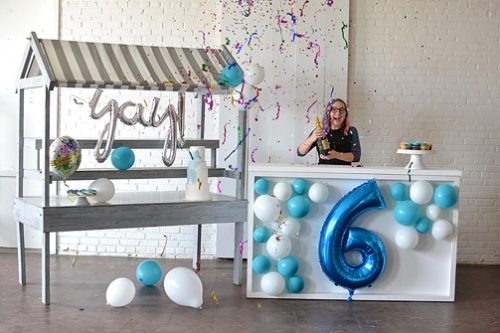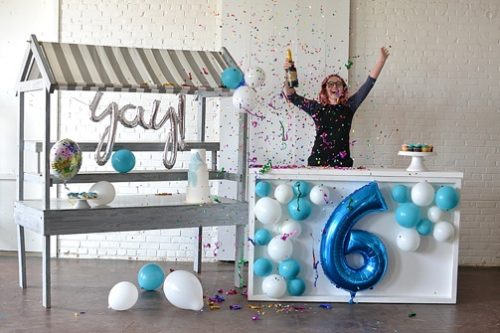 Just when you thought it couldn't look any cuter, did you imagine what could happen with  a little more color?! This celebration left a tiny mess to clean up but the sparkle too pretty not to share!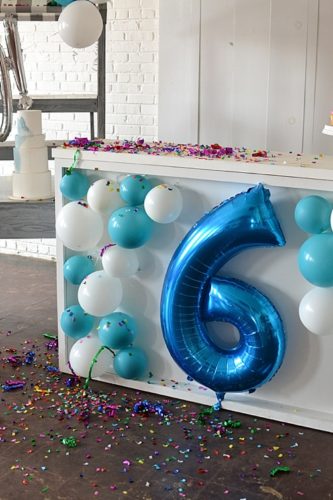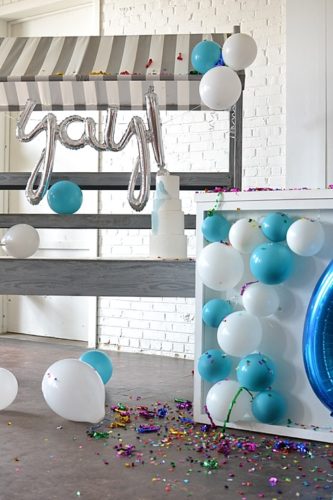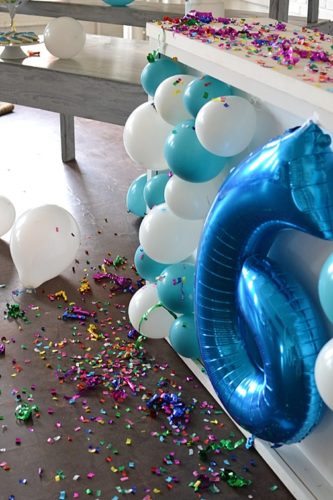 Happy 6 years, P&J!  We hope this inspires you to kick your next birthday celebration up a notch, whether it be for yourself, a friend or your company!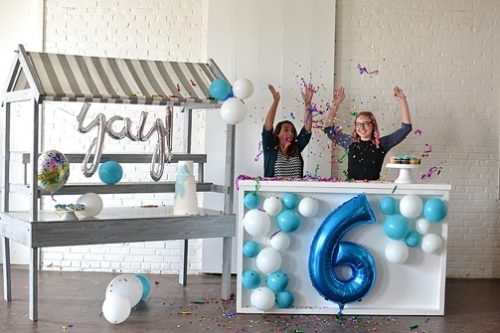 Cheers!
Paisley & Jade is a vintage & specialty rental company based in Richmond, VA and serving Virginia, North Carolina and Washington, DC.  We maintain an inventory of gorgeous & unique furniture and decor pieces that you can use to create one-of-a-kind event spaces, weddings, photo shoots, and trade show displays.  To learn how Paisley & Jade can help enhance your next  visual display or special event, please contact us today!