Categories: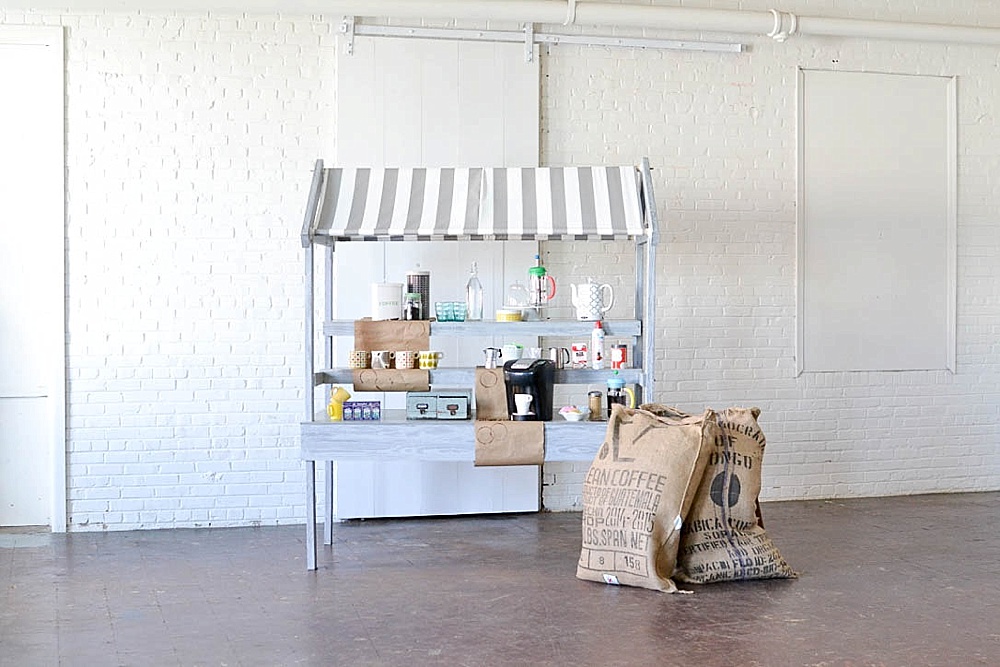 Our team here at P&J subscribe to the belief that EVERY type of event should serve coffee!  Whether they've been dancing the night away at a wedding reception or are trying to stay bright and cheery for that early morning meeting, your guests will always appreciate a good and hot cup of joe.  It's always a crowd pleaser, like ALWAYS.  For this installment of Inspiration Station we decided to take coffee presentation up a notch!  We collected some of our favorite personal coffee making accessories, borrowed our office Keurig and styled up our new Market Cart to create a cool little coffee bar right in our showroom.  We hope this design will inspire you to find new ways to serve up this beloved beverage at your next event!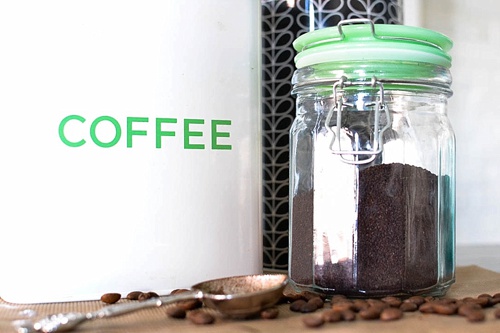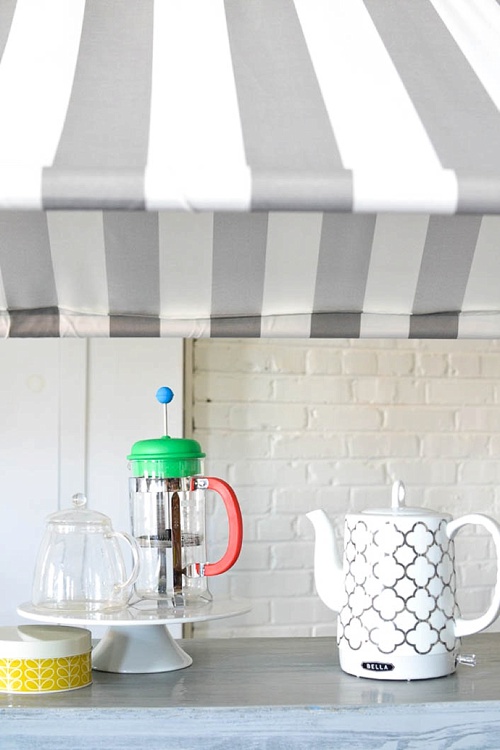 Our collection of Cake Stands work perfectly for food and beverage displays!  These pretty little pieces can be used for much more than cake.
.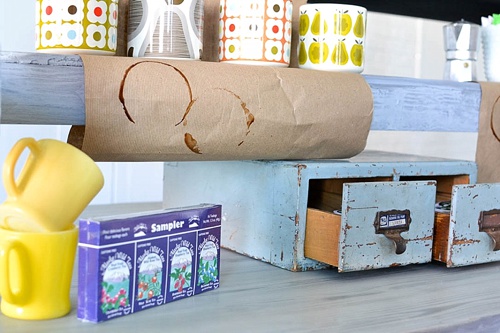 Our vintage Two-Drawer Card Catalog has been used in so many unique ways!  We've seen it dressed up in florals or filled with favors for wedding guests.  In this design it was the perfect piece to store and display K-Cups!
.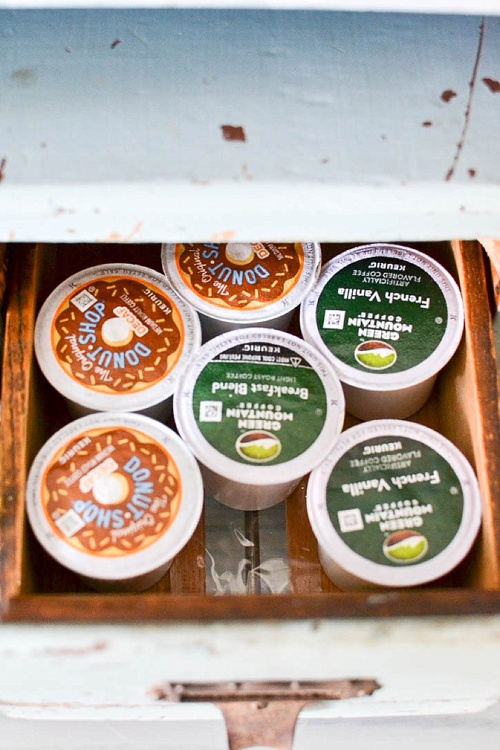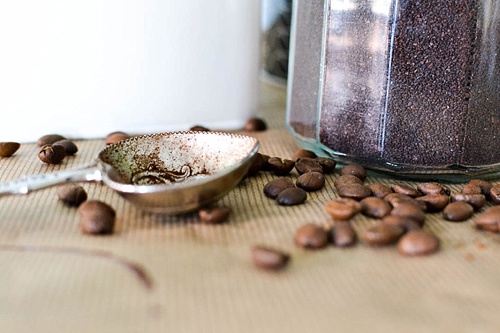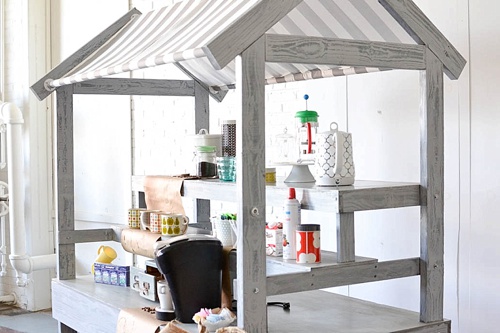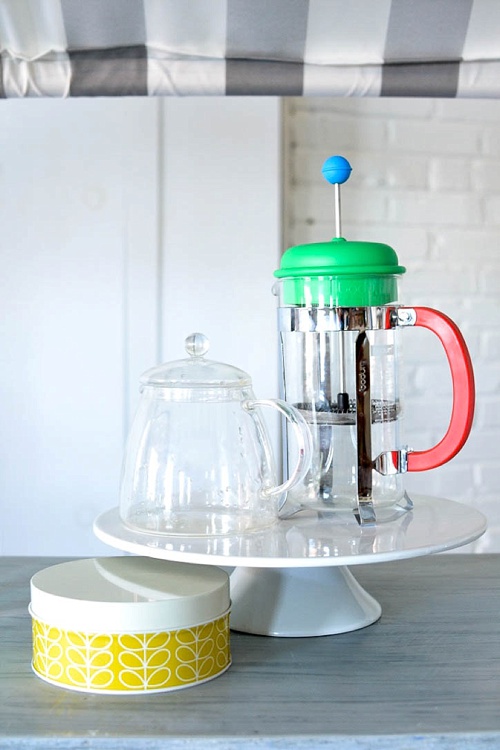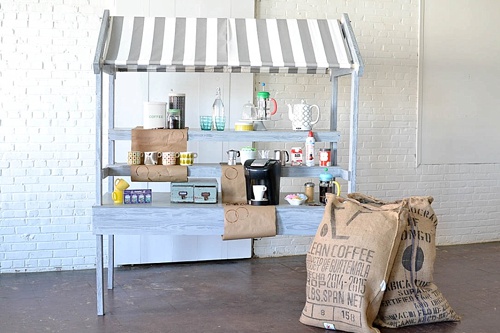 How cute is this Market Cart? We really are in love with how this custom built piece came out and how versatile it can be!  Also big shout out to our RVA neighbors at Lamplighter Coffee Roasters for hooking us up with these awesome and authentic burlap coffee bean bags!  We love taking a stroll over to their spot in Scott's Addition for a latte or two…or three.  We were super stoked they let us snag a few props for this shoot 🙂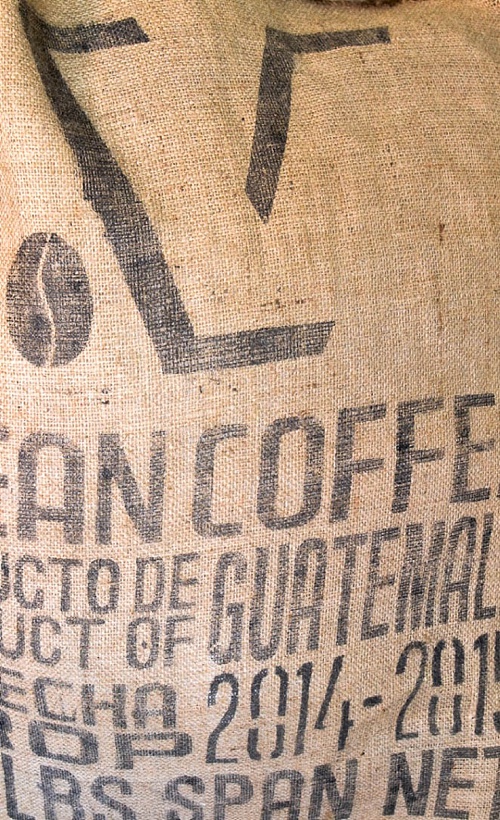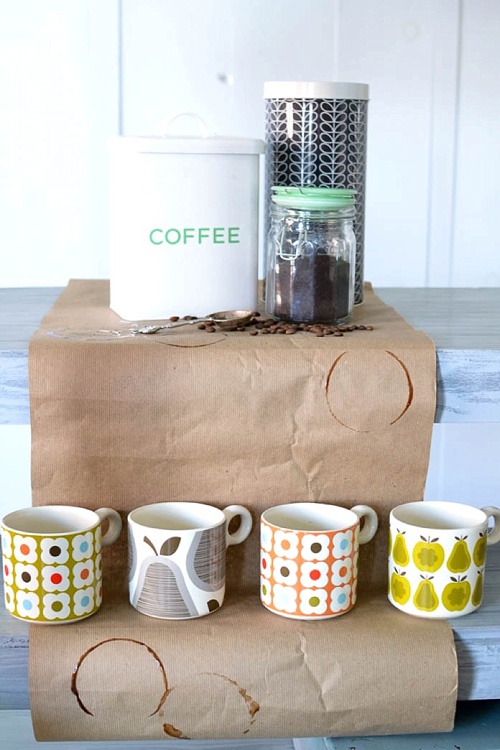 When it comes to coffee you can keep it simple!  We used basic brown paper and gave it a little flavor by stamping some coffee rings and scattering beans.  We also brought in some of our favorite colorful mugs from home to brighten up look!
.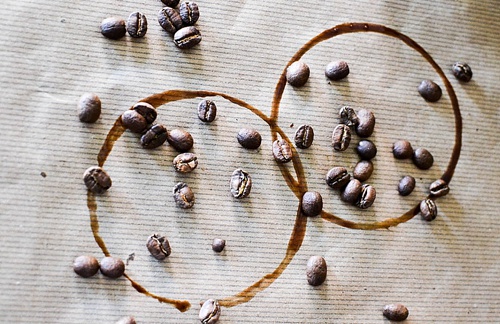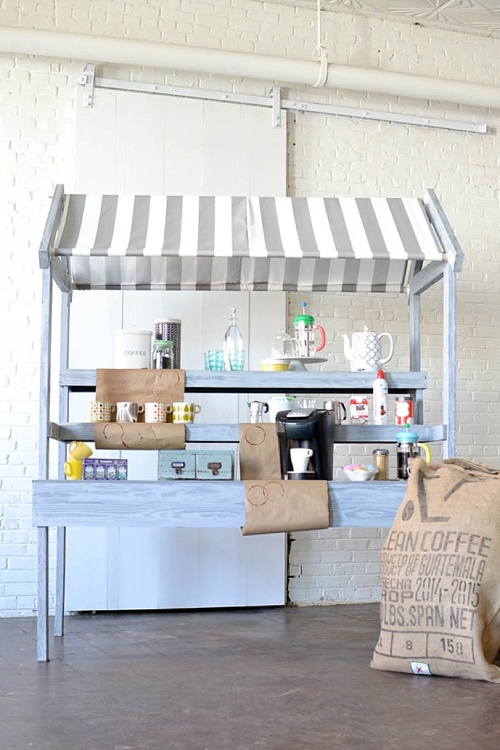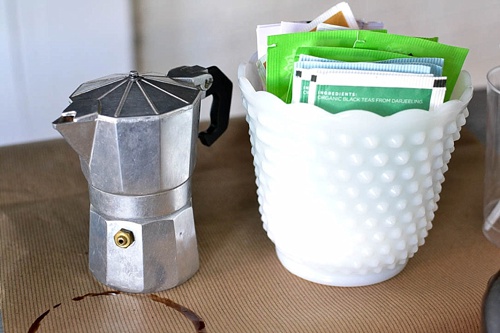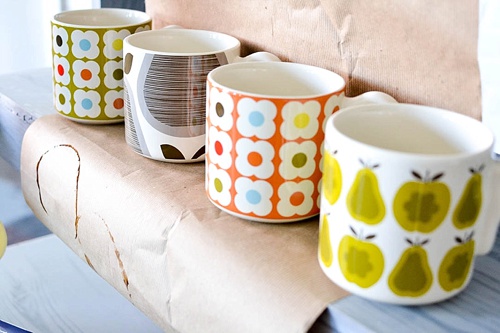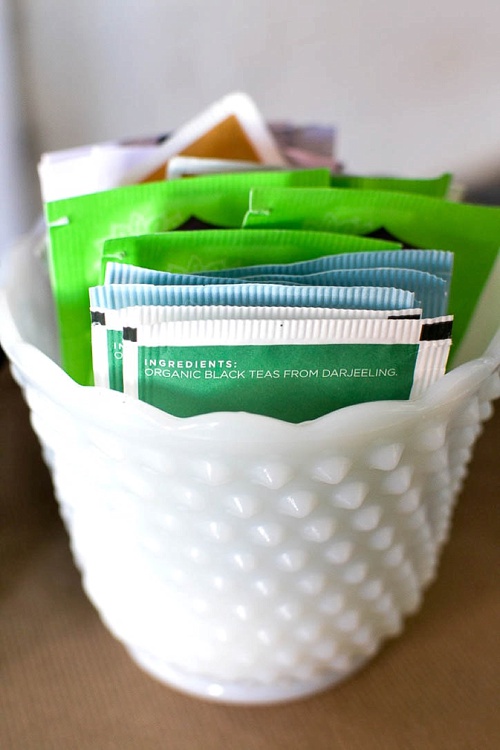 Two pieces from our vast collection of vintage Milk Glass were used to create cute tea and sweetener containers!
.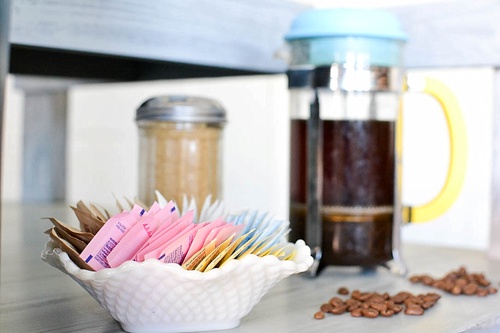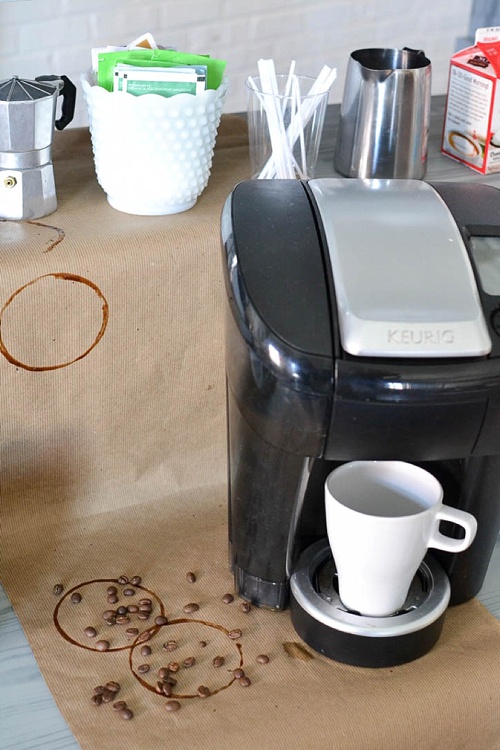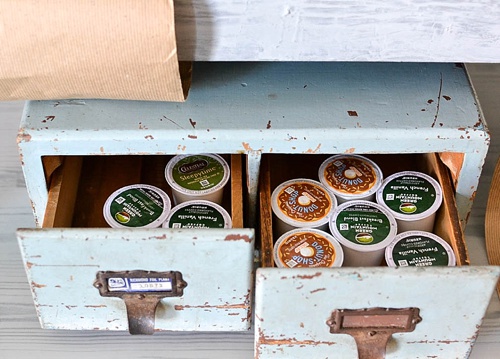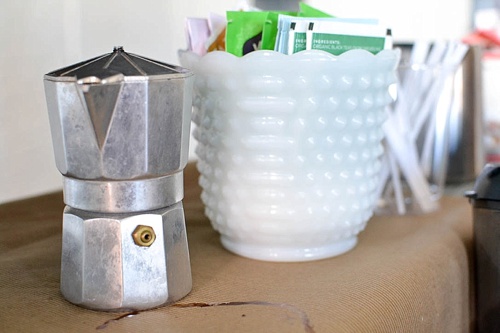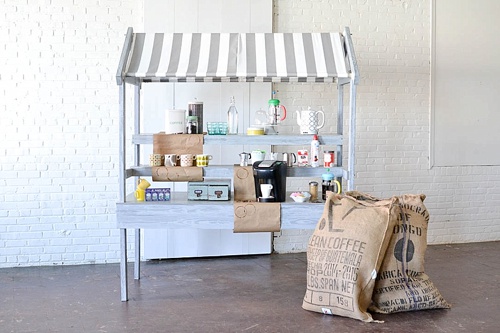 We hope this little coffee bar design puts a little pep in your step and helps you think out of the box a bit when it comes to coffee service!  We have so many #pandjpretties that would work perfectly for this purpose! Now head over to Lamplighter Coffee Roasters and grab yourself a cup 🙂
Paisley & Jade is a vintage & specialty rental company based in Richmond, VA and serving Virginia, North Carolina and Washington, DC.  We maintain an inventory of gorgeous & unique furniture and decor pieces that you can use to create one-of-a-kind event spaces, weddings, photo shoots, and trade show displays.  To learn how Paisley & Jade can help enhance your next  visual display or special event, please contact us today!