Categories: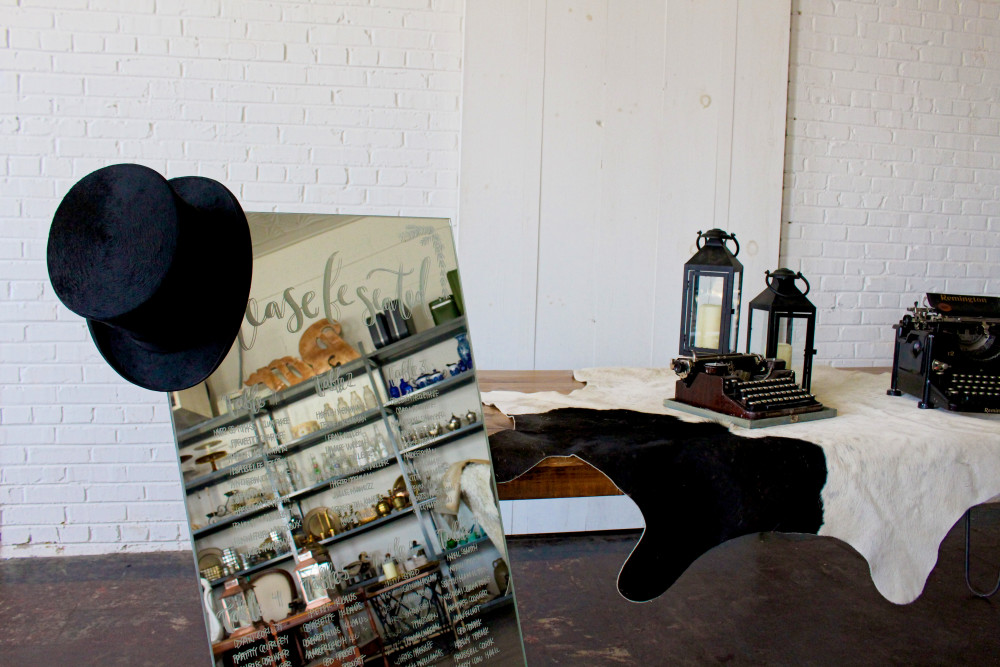 Cowhide rugs don't have to be reserved for the floor. Their thin body and gorgeous texture lend themselves perfectly to dressing up food displays or sign-in tables at any event. Here at Paisley & Jade we have two cowhide rugs, in black/white and tan, and have pulled together three looks to show the world of possibilities thtat exist when you use our collection of beautiful inventory in unexpected ways.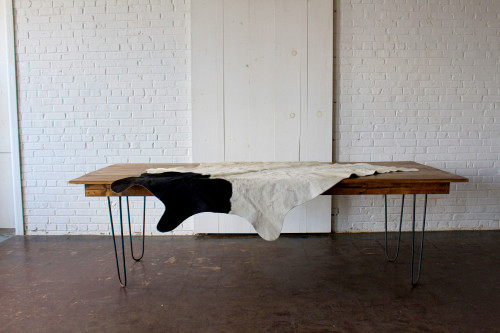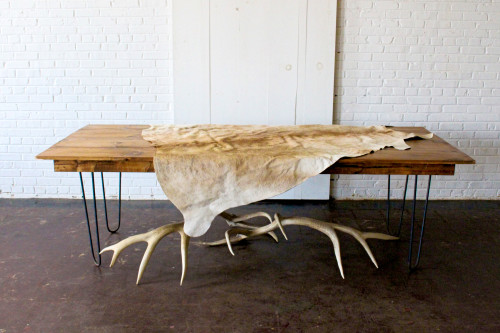 ---
ONE
Use the black and white cowhide rug as a runner on our Hairpin Farm Table for a fun backdrop sign-in and seating chart display. Vintage accessories like wrought-iron lanterns and typewriters give the set-up an old, nostalgic look. Feed paper through the typewriters and customize your own message! It only took us a few minutes and a black sharpie to pen the word "Love" for this inspiration shoot!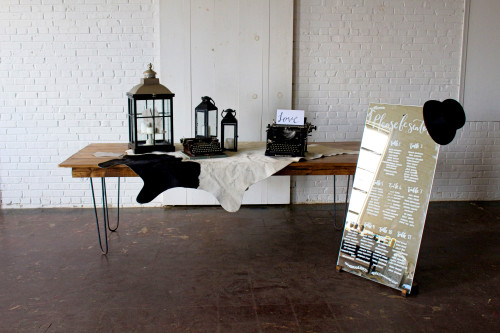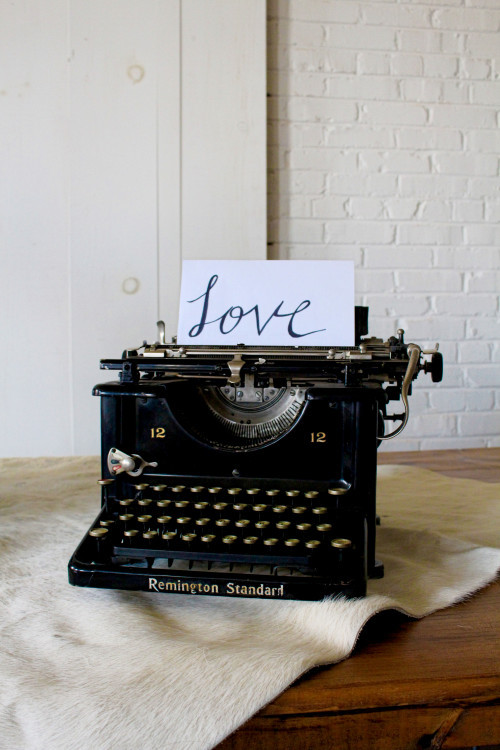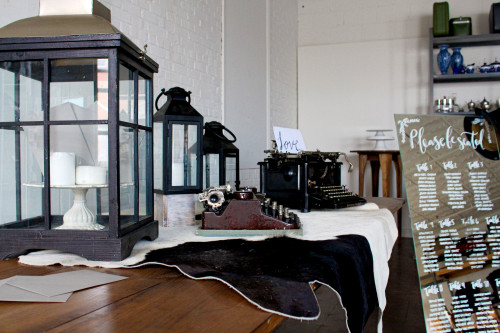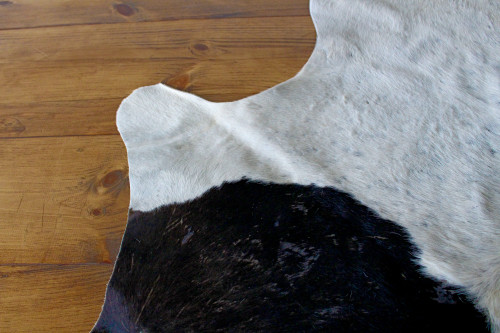 TWO
With the tan cowhide rug, go for a neutral-colored look inspired by rustic and natural elements like our large elk antlers. The textured seat of the Caned Settee balances the solid forms of the Hairpin Farm Table, and a small white cushion adds just the right amount of softness. This set-up is a great way to serve wine, fruit, and small bites.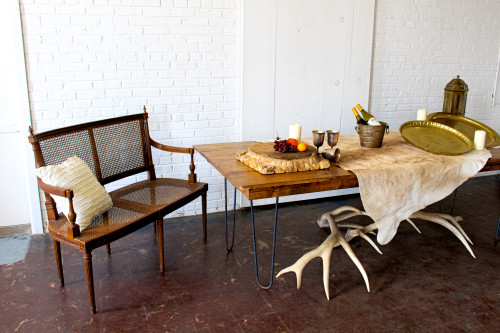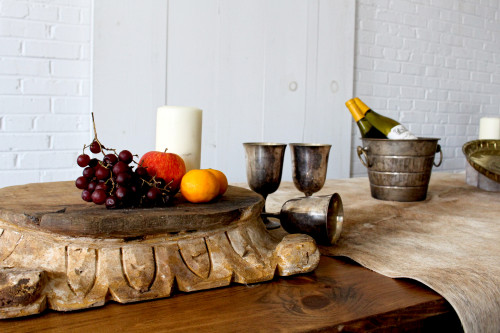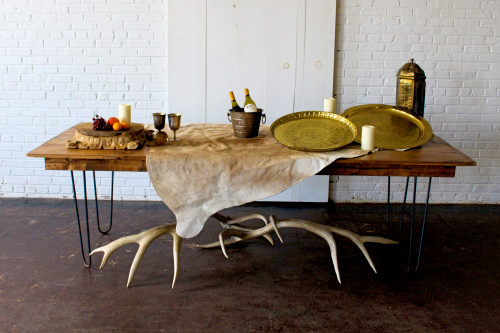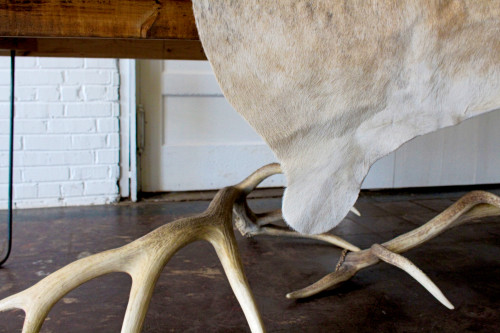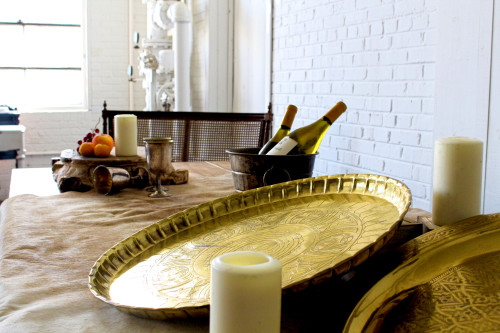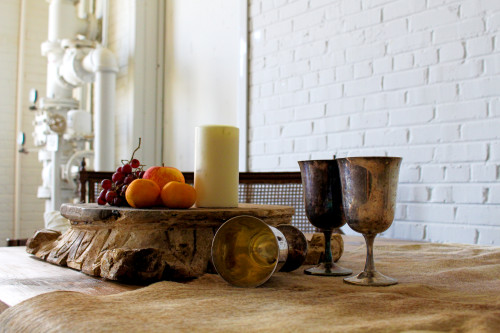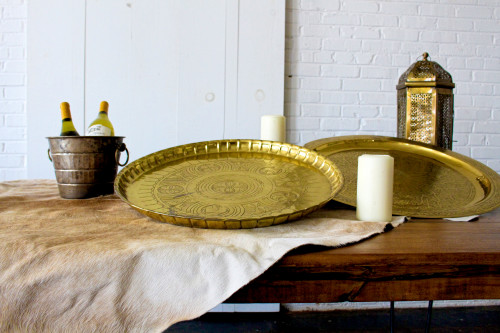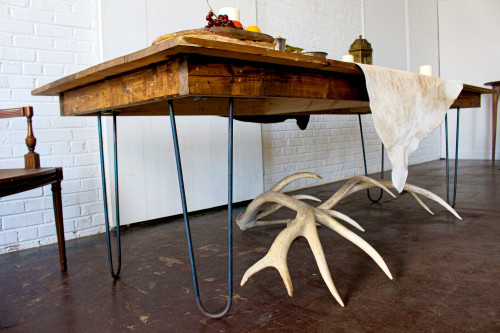 THREE
This third look takes it back to the black and white monochromatic color scheme, utilizing cleaner lines to create a more modern-looking display for drinks. By placing white decor on the black and sections of the rug and white on black, we made every detail pop. Stacked cake stands elevated mismatched white mugs and small paper flowers tied the look together.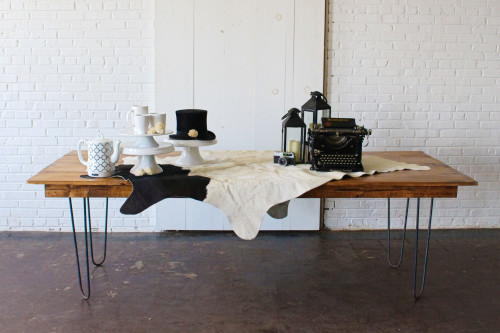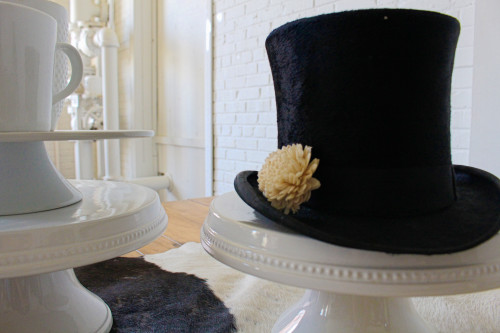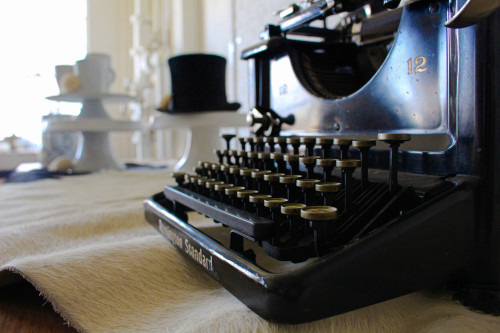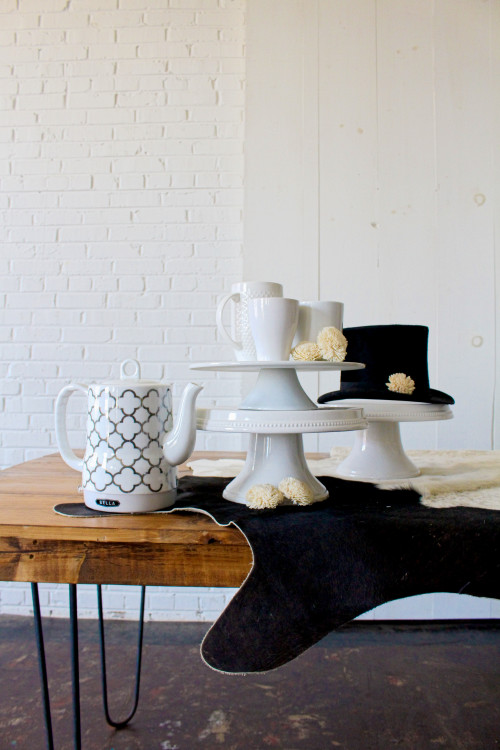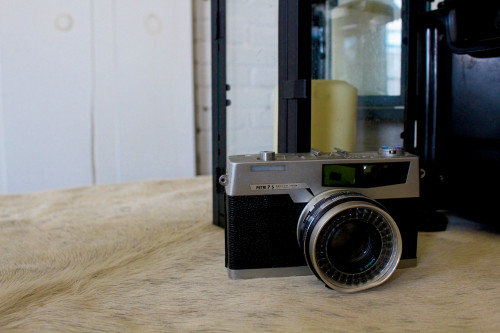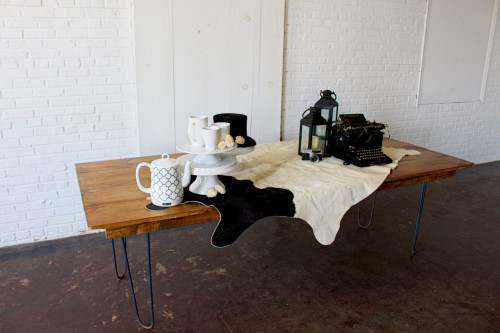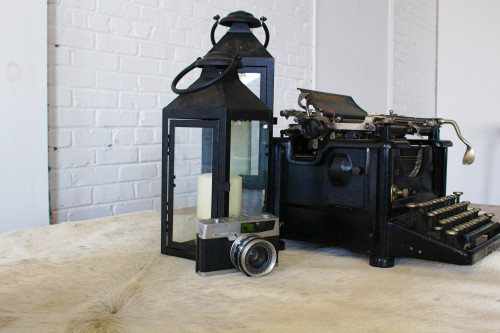 Paisley & Jade specializes in vintage and specialty rentals and custom fabrications for events, weddings, photo shoots, photo booths and other visual displays.  We maintain an inventory of gorgeous, unique furniture and decor pieces that you can use to create one-of-a-kind event spaces.  To learn how Paisley & Jade can help enhance your next  special event, please contact us today!