Categories: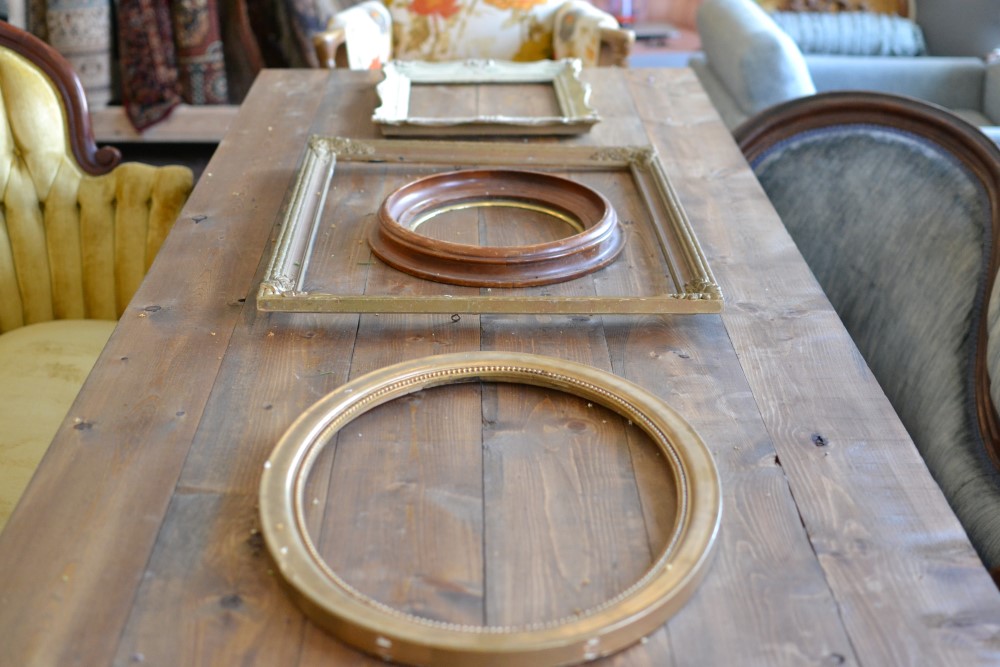 We're always in the market to find inspiration from unexpected places. This week we were inspired by our collection of salvaged frames. The frames were of different sizes and shapes and once held pictures, mirrors, or chalkboards. We took these pieces as part of this week's Inspiration Station & repurposed them as a unique table runner!
Follow this step by step process of taking a blank farm table then building & framing in a unique tablescape! Find our color inspiration below, enjoy!
We chose to use four frames total to create our table runner look. You can use more or less frames to create a look that works best for you depending on the size of your table. We laid out three of the frames to create the lines of the table runner and we used the fourth frame inside the middle frame to add a layered look.
After we set up our frames we went wild filling up the table space with glassware and candleholders from our smallwares collection. We chose items in colors that complemented the Marmet upholstered chair, which sat at the head of the table. Our table has a free-spirited garden party vibe but use whatever colors and styles you want for your table design. How will you use empty frames to create your unique table runner?
Paisley & Jade specializes in vintage and eclectic rentals and custom fabrications for events, weddings, photo shoots, photo booths and other visual displays. We maintain an inventory of gorgeous, unique furniture and decor pieces that you can use to create one-of-a-kind event spaces. To learn how Paisley & Jade can help enhance your next special event, please contact us today!