Categories: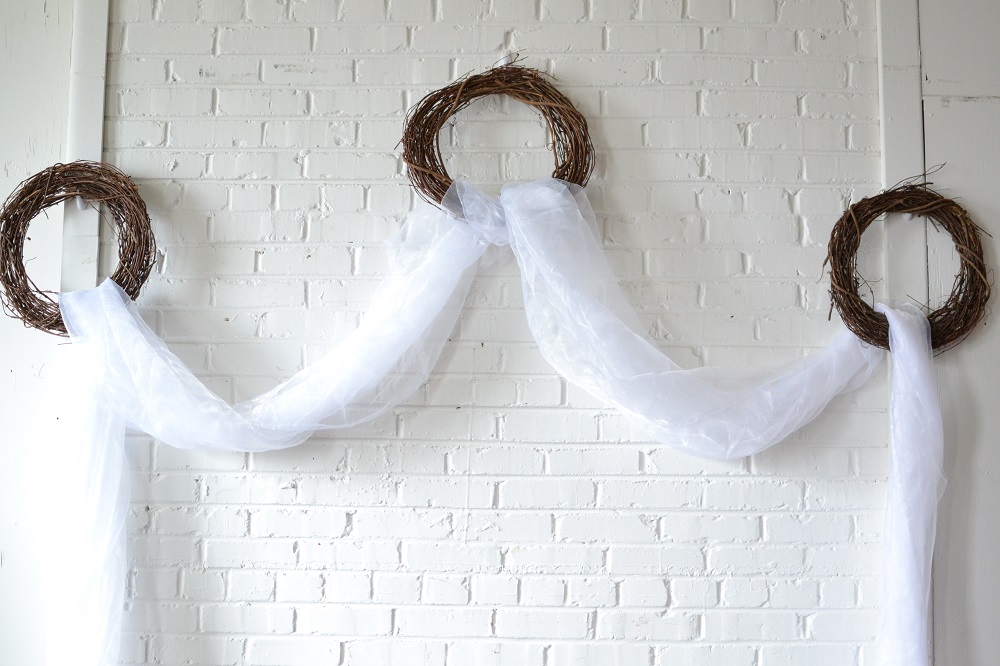 Do you want a fabulous wedding altar, but you're space, and budget, are tight? With a few basic items you can turn any blank wall into an amazing altar!
To create this wedding ceremony focal point we gathered up some items that you may already have lying around, or that you can easily find. For our altar look we used white gauzy fabric, three wooden wreaths, and lastly, to glam the whole look up, some candles in varying heights. So the essentials are fabric and 3 wreaths… and some expertly placed nails or temporary command strips, if you are worried about leaving marks on the wall, to hang your wreaths! The candles can re replicated or replaced with flowers or whatever items you'd like at your altar!
Take a step-by-step look at how we used all of these items to create a show-stopping altar that you can easily re-create for your wedding day!
Paisley & Jade specializes in vintage and eclectic rentals and custom fabrications for events, weddings, photo shoots, photo booths and other visual displays.  We maintain an inventory of gorgeous, unique furniture and decor pieces that you can use to create one-of-a-kind event spaces.  To learn how Paisley & Jade can help enhance your next  special event, please contact us today!