Categories: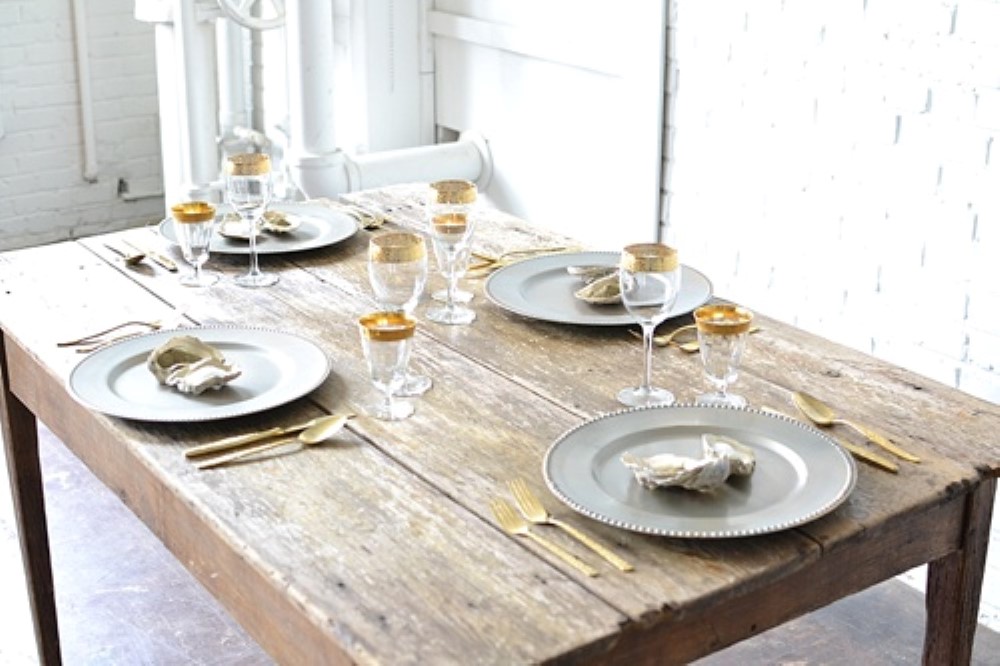 This week's inspiration station shows how you can use oyster shells in three different ways to add a touch of elegant whimsy, or rustic charm to any summer event. You can use oyster shells in their natural state, add some glam with an easy gilded DIY paint job, or use a mix of both!
Not only are they are delicious treat but serve as a great way of adding a nautical feel to your decor by taking a step further than the obvious choices of a boat, paddle or lantern display.
Once you give your shells a good cleaning, have fun deciding all the different ways to incorporate them in either your event or home design! Check out a few different ways we decided to utilize them below!
#1: Salt and Pepper Dishes
Instead of using regular old salt and pepper shakers give your guests their very own unique salt and pepper dishes. Guests can season their meals with a pinch of seasoning from their personal dish. If you're using gold painted oyster shells remember to use non-toxic food safe paint!
#2: Oyster Shell Table Runner
Create an oyster shell table runner by positioning a long cluster of oyster shells around glowing pillar candles, the more shells the better!
#3: Oyster Shell Candle Holders
Place a votive candle in a single oyster shell or arrange a cluster of shells filled with votive candles for a creative centerpiece.
Paisley & Jade specializes in vintage and eclectic rentals and custom fabrications for events, weddings, photo shoots, photo booths and other visual displays.  We maintain an inventory of gorgeous, unique furniture and decor pieces that you can use to create one-of-a-kind event spaces.  To learn how Paisley & Jade can help enhance your next  special event, please contact us today!