Categories: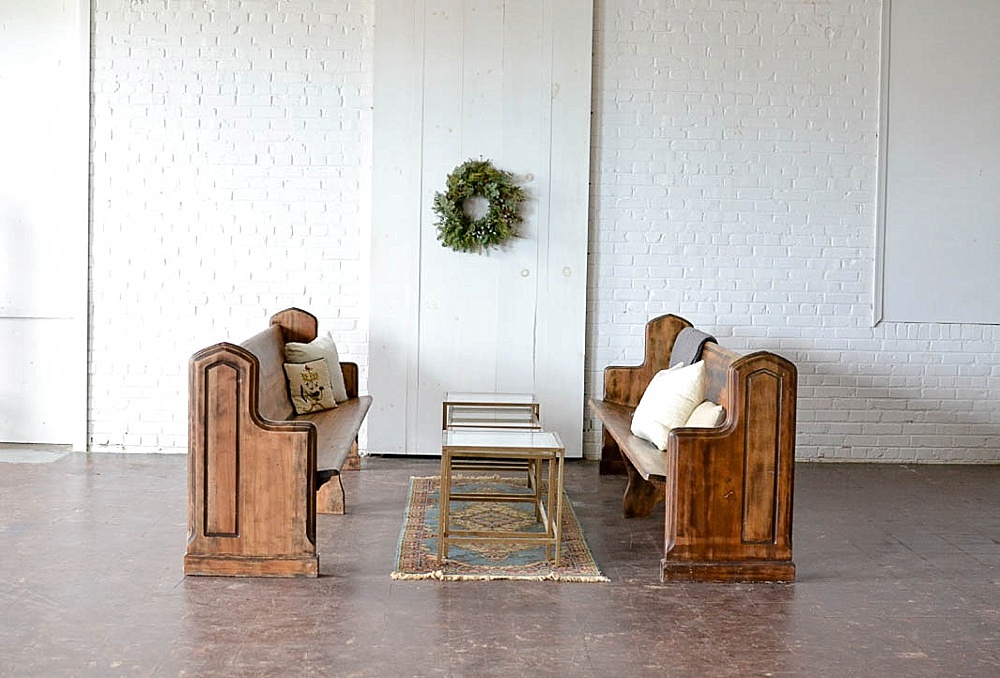 While our Wooden Church Pews are perfect for ceremony seating, these classic vintage beauties might be a bit more versatile than you thought!  For this installment of Inspiraiton Station we decided to put these pretty pews to work in a new way by using them as anchors for lounge areas!  We've broken down the #pandjpretties we used to create two unique lounge looks centered around pews so that you can recreate these designs for your next event!  Happy scrolling! 🙂
WHITE PEW LOUNGE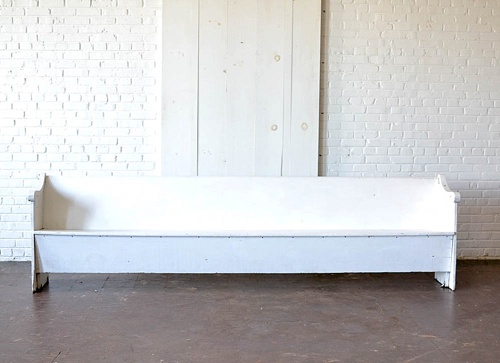 For a clean and neutral lounge design we begin with one of our traditional White Church Pews.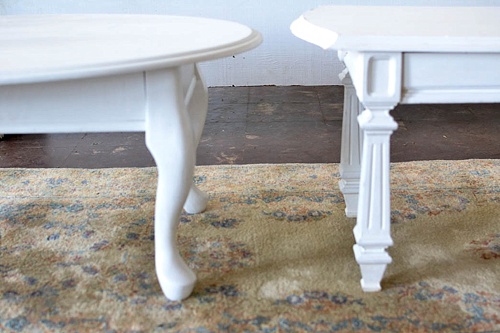 We then add one of our favorite vintage runners, The Barrie!  Giving a nod to the rule of three, we line up a trio of our fave white wooden coffee tables on the runner right in front of the White Church Pew.  We love the mix of table shape and size in this grouping that includes our Oval White Coffee Table, Long White Coffee Table, and Square White Coffee Table.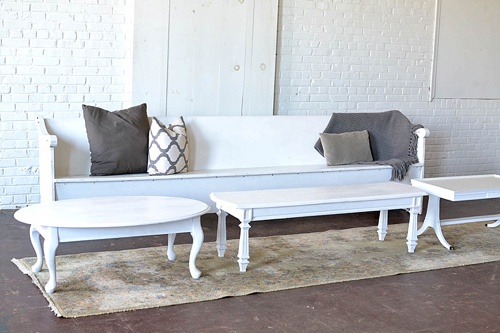 Next we chose a few of our favorite neutral Pillows and our Gray Throw to soften up the look and add a tad more pattern and texture.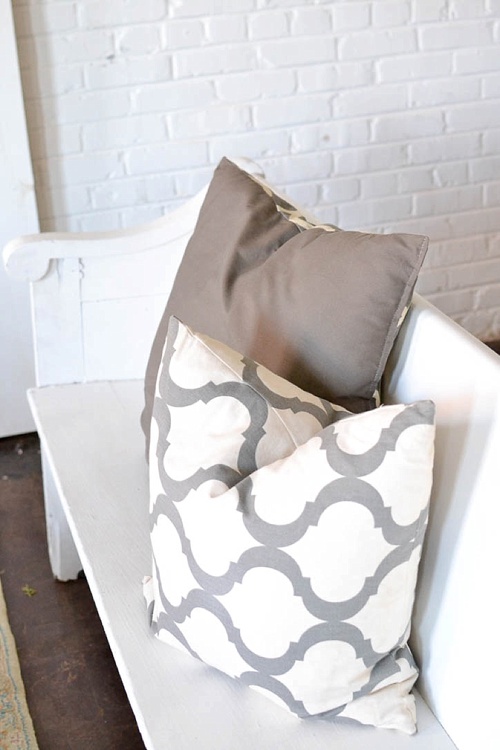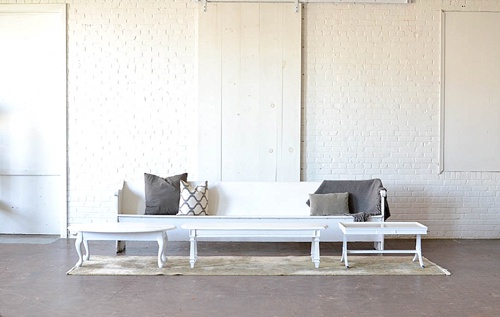 And viola! You've got a simple and sweet little lounge area!
.
In an effort to beef up this look a bit and add more seating, we brought in another White Church Pew and placed them facing one another. Not only does this double the seating to fit up to 16 people, it also creates and intimate yet open feel for the lounge.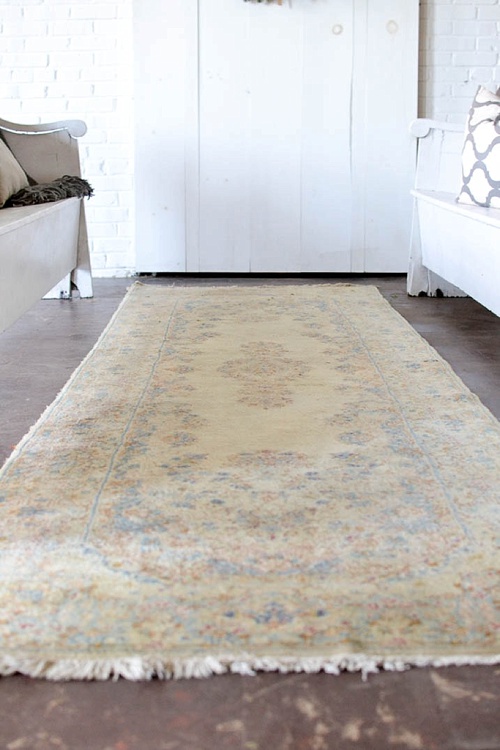 We love the faint pop of color The Barrie Runner adds to this clean and crisp design. She's such a simple yet unique piece!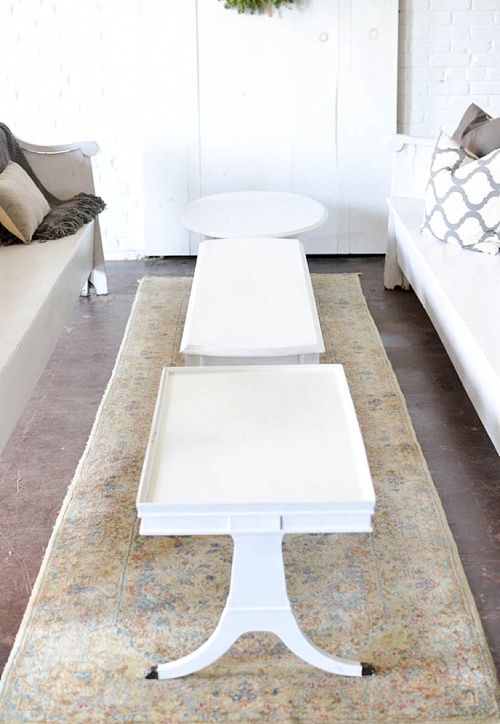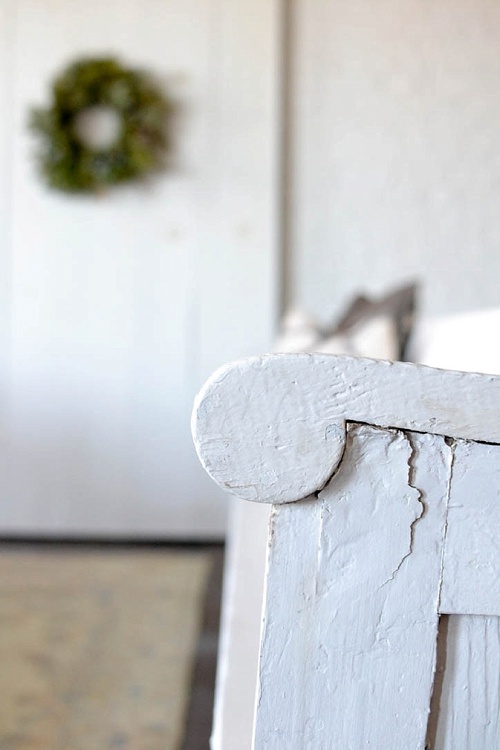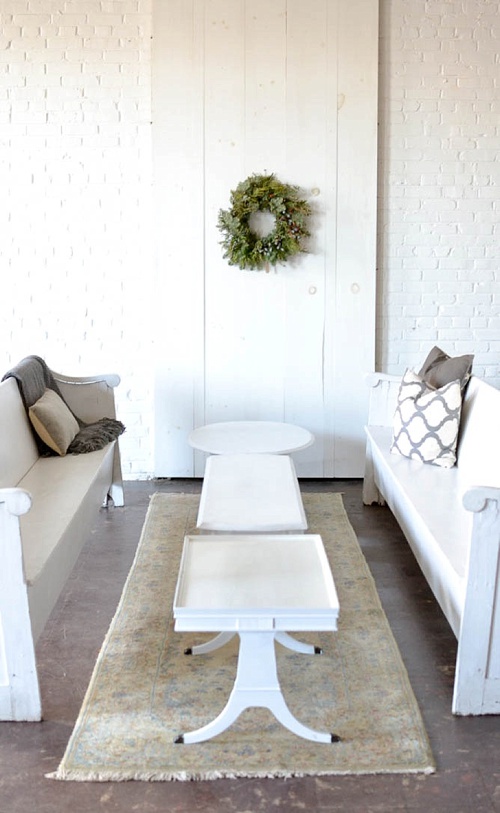 And of course everything is made better with a little wreath magic by our friends at Photosynthesis Floral Designs!   What a great little space for mingling and sipping champagne with your guests!
.
OAK PEW LOUNGE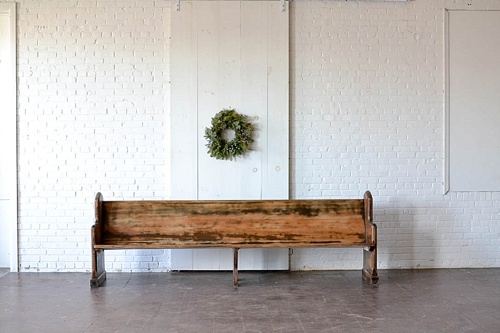 Same idea, with a totally different feel!  We swapped out the crisp white vibes for some rich and earthy tones this time around.  We begin with our vintage Oak Church Pew!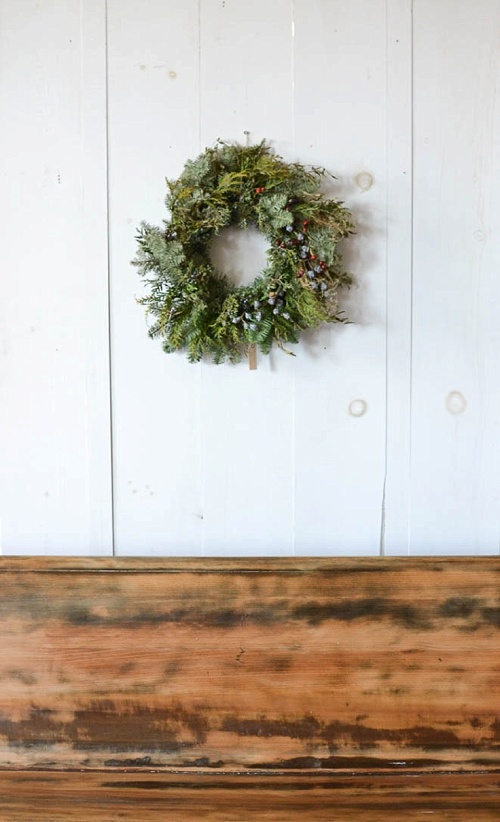 How gorgeous is the grain and detail on these beauties?!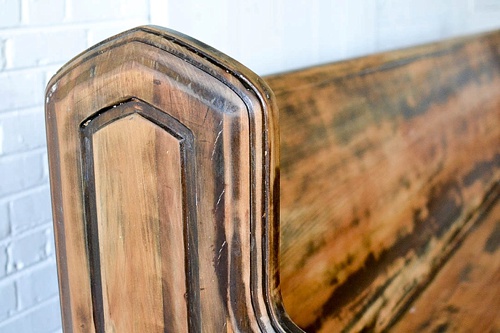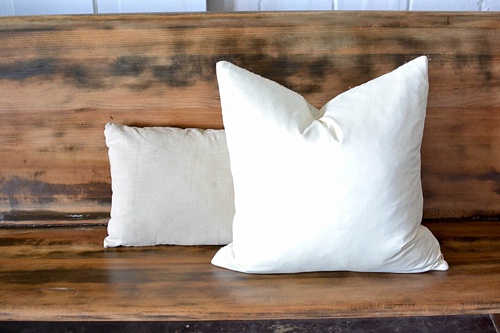 To add texture we chose simple white and gray pillows and our Gray Throw. We think they play nicely off of the rich tones of the wood.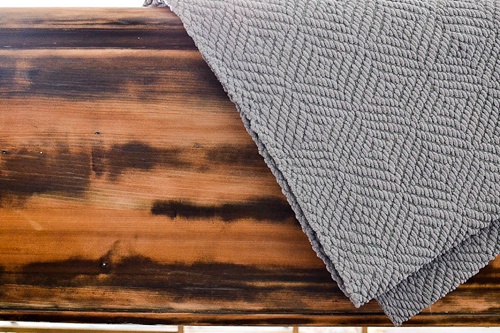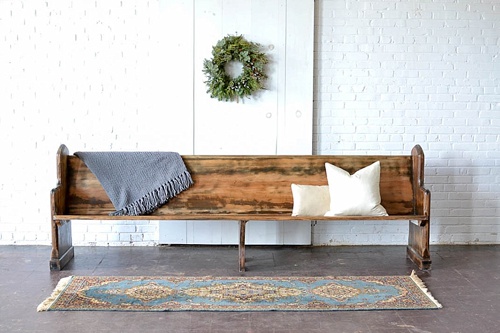 Continuing with the more woodsy tones, we added another one of our favorite rugs, The Wilde Runner!  The blues, yellows, coppers and creams on this rug are just so dang pretty.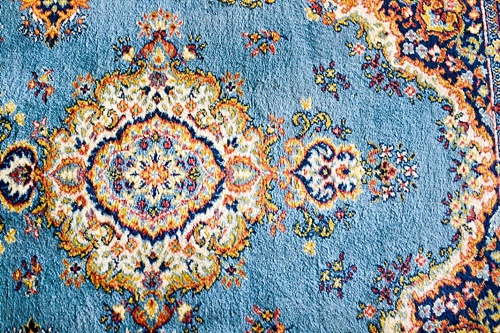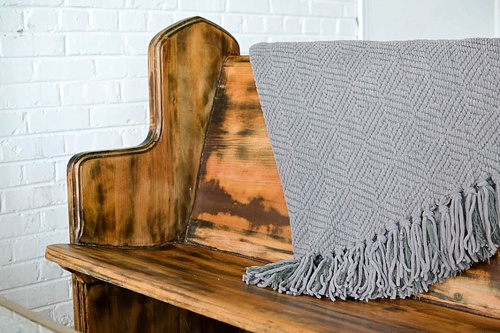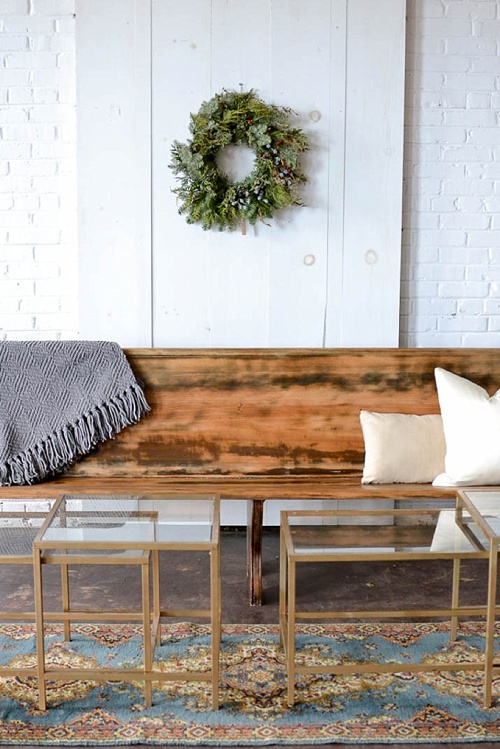 Playing off of the gold and copper tones in The Wilde Runner we thought our Gold and Glass Coffee and End Tables were a a great fit!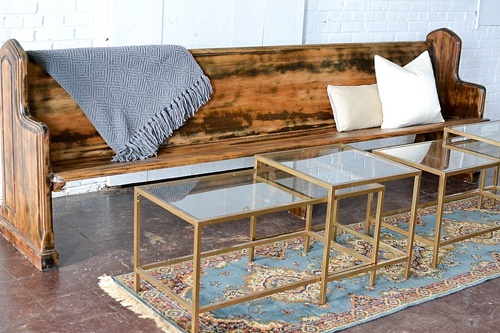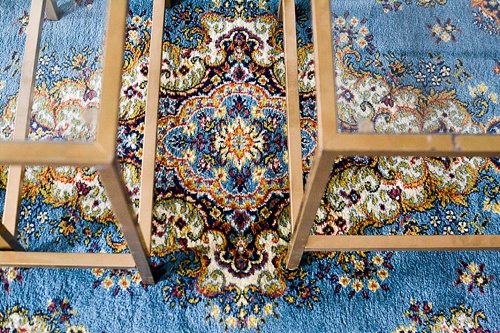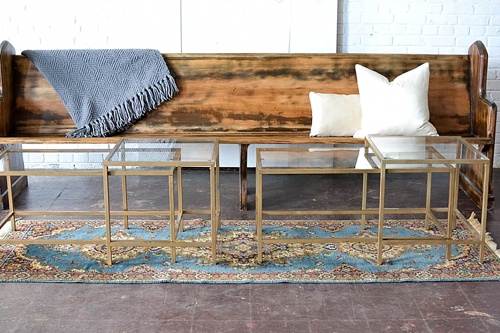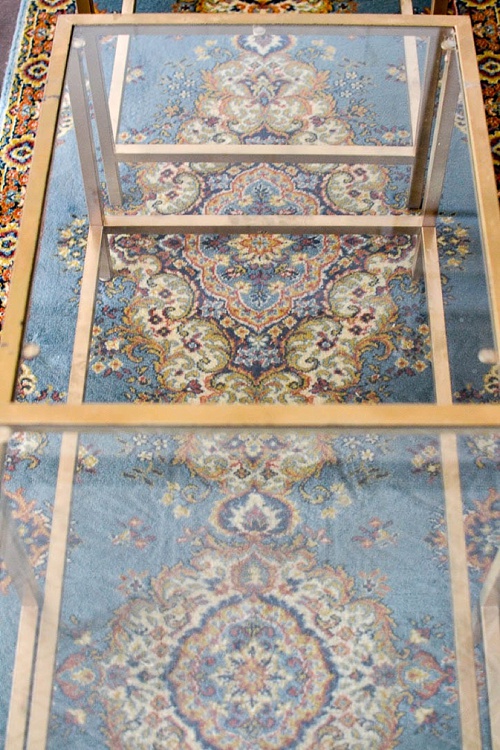 We love the fact that these are also nesting tables!  Not only is this a useful space and storing feature it also brings a fun creative element to lounge designs!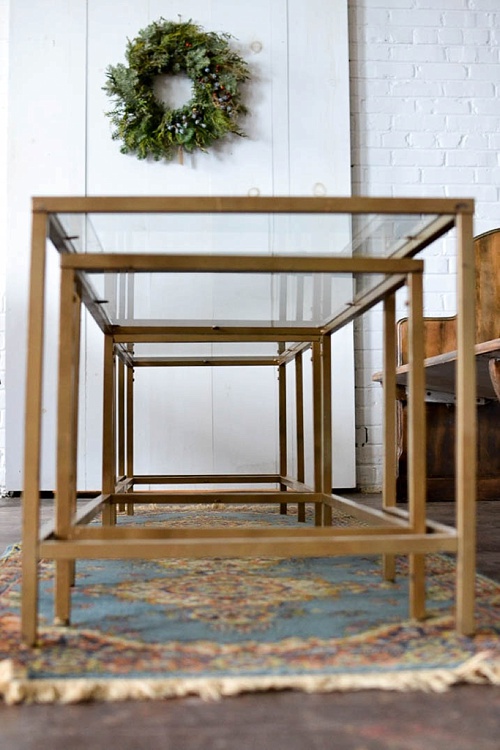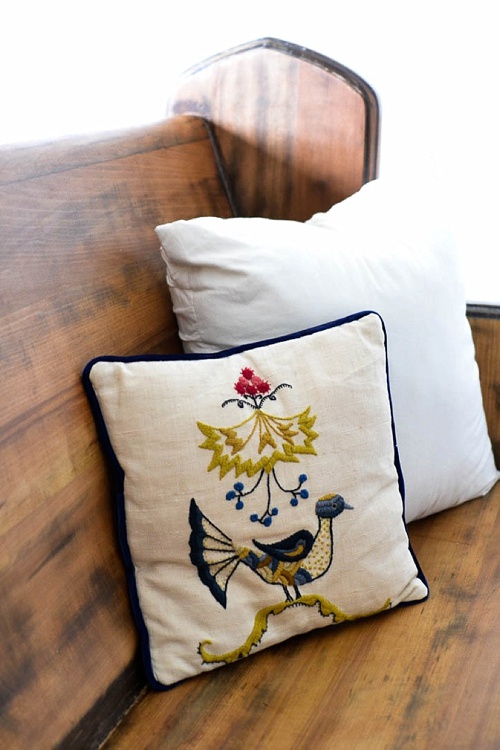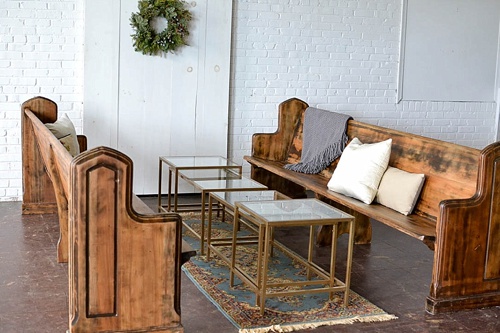 We hope you you're loving these lounge looks and that they might make you look at our pretty pews in a  different light!  We can't wait to see how you use this inspiration at your next party or event!
Paisley & Jade specializes in vintage and eclectic rentals and custom fabrications for events, weddings, photo shoots, photo booths and other visual displays.  We maintain an inventory of gorgeous, unique furniture and decor pieces that you can use to create one-of-a-kind event spaces.  To learn how Paisley & Jade can help enhance your next  special event, please contact us today!