Categories: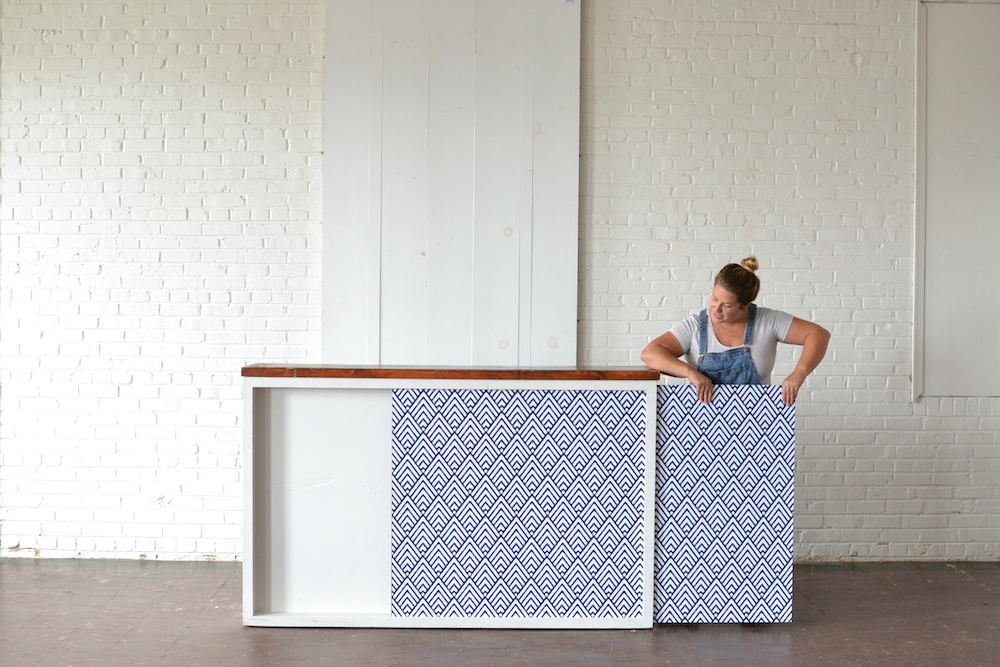 We're so excited to share these fun "how-to's", featuring our Shadowbox Bar!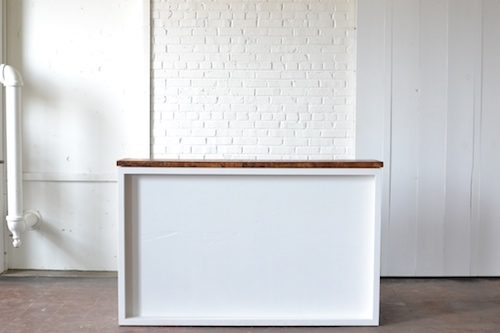 One of the best parts about these bars is their flexibility – there is plenty of space between the bar itself and the plexiglass front, which can be filled with floral or decor!  Alternatively, you can slide a custom insert in the space where traditionally the plexiglass insert would go.  We're going to explore both possibilities in this post!
For this first look we created an insert that slides in the front of the shadowbox and wrapped it in removable wallpaper with a fun print!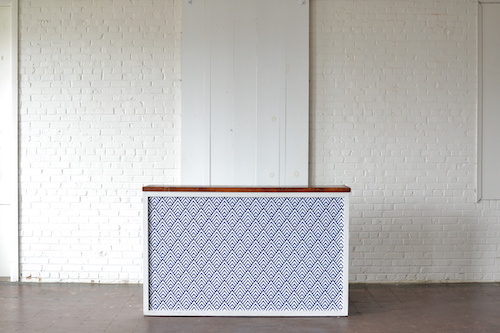 Typically, a plexiglass insert would slide in the front of this bar to protect your art and ensure it stays safe and pretty throughout the duration of your event, but you can create your own custom insert that slides onto the front of the shadowbox.
Insert is 39 3/8" tall  X 66 1/2″  wide and can be no more than 1/4″ inch thick.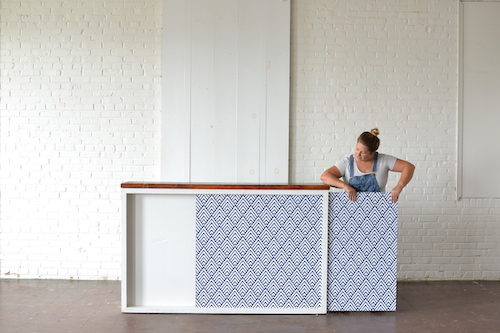 This is a great opportunity to have multiple looks throughout an event with customized inserts!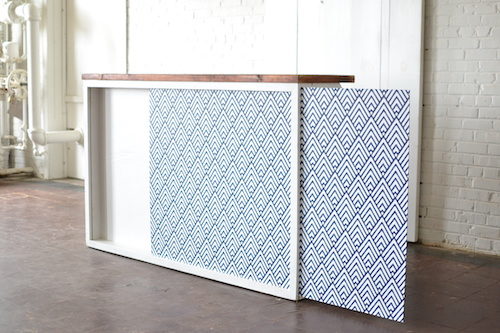 For the second look, we set up a product display with wood samples from The Heartpine Company.
This is a great option for corporate events and trade shows to show off company products & logos!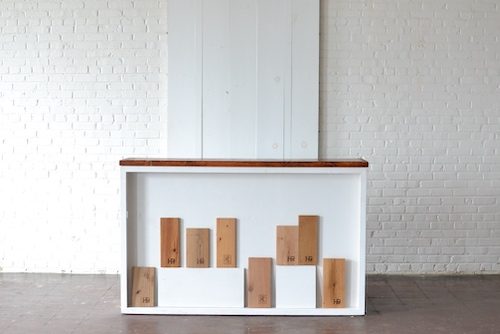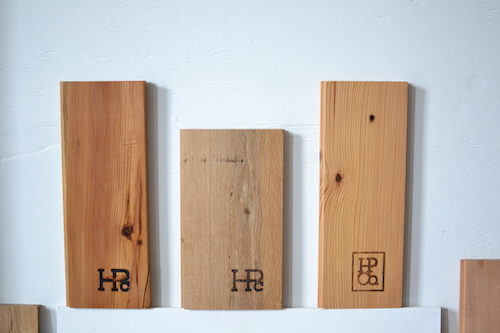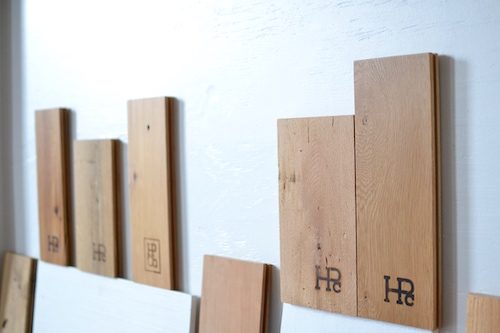 For the third look, we chose to adhere a simple panel to the inside of the bar.
As long as it fits, you can place all sorts of different items inside the shadowbox, and the interior dimensions are 65 7/16" wide X 37 13/16" tall X 2 1/2 " deep.   
The beauty of this bar is that it can be as simple or as elaborate as you want. What better way to incorporate your signature style into your event!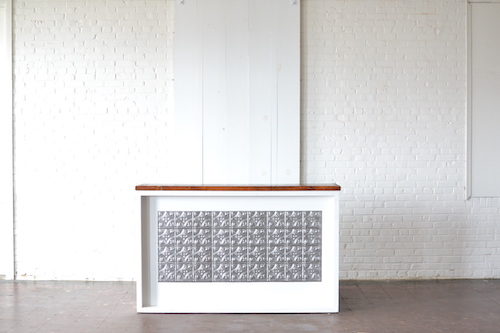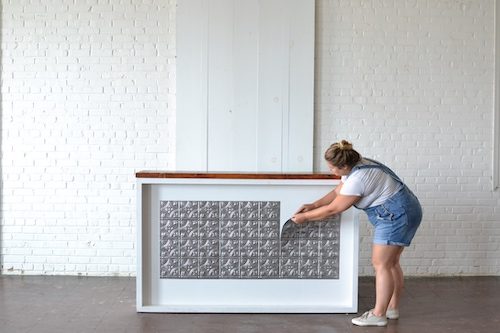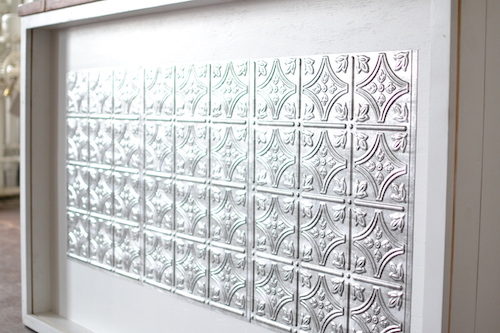 Paisley & Jade is a vintage & specialty rental company based in Richmond, VA and serving Virginia, North Carolina and Washington, DC.  We maintain an inventory of gorgeous & unique furniture and decor pieces that you can use to create one-of-a-kind event spaces, weddings, photo shoots, and trade show displays.  To learn how Paisley & Jade can help enhance your next visual display or special event, please contact us today!