Categories: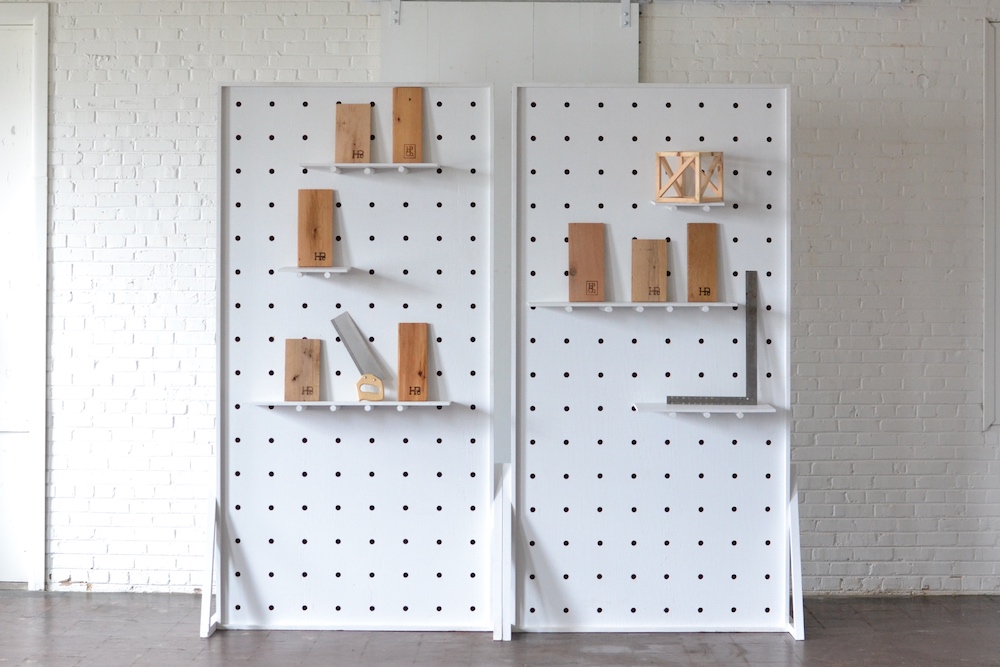 Today on #inspirationstation we are sharing three different ways to use the white pegboard walls with floating shelves!
This versatile piece can be customized in multiple ways for visual displays – both functional and fun!
The white freestanding walls stand at 8 ft. tall and 4 ft. wide. Each hole comes with a removable peg in case you want to cover the whole surface OR you can choose where you want placement.
You can then choose different lengths of white shelves that act as a floating display to create dimension!
To start, we are showing a fun way to do a product display. We chose wood samples from The Heartpine Company. This could be a display option for a showroom or a trade show!
PRODUCT DISPLAYS!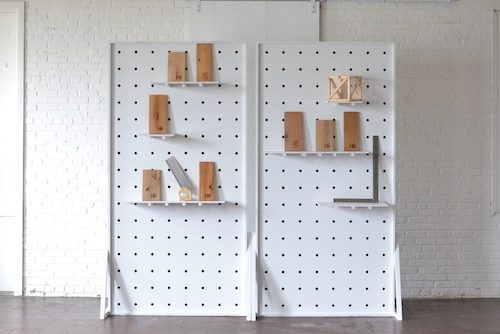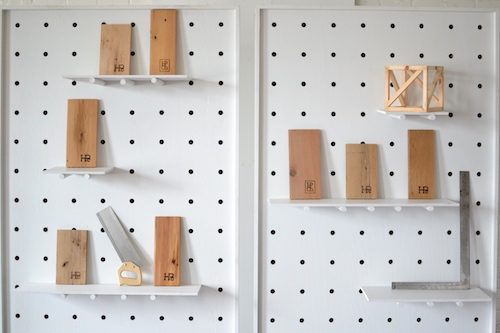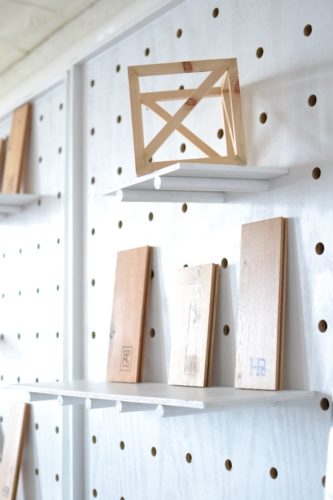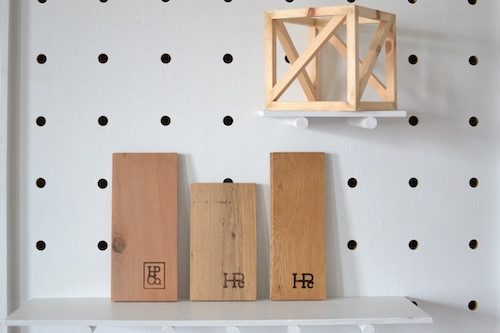 DONUT WALLS!
Who doesn't love a great excuse for a donut?!
We chose to skip the floating shelves for this set up and rather just use the pegs to create "HI" with Krispy Kreme Donuts – a sure way to make any party guest happy!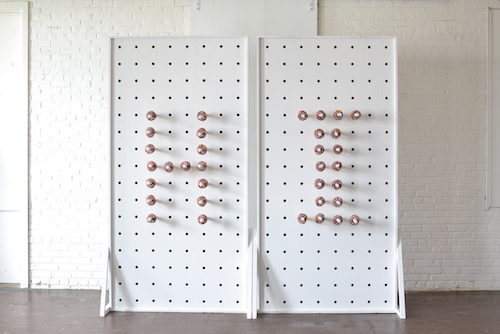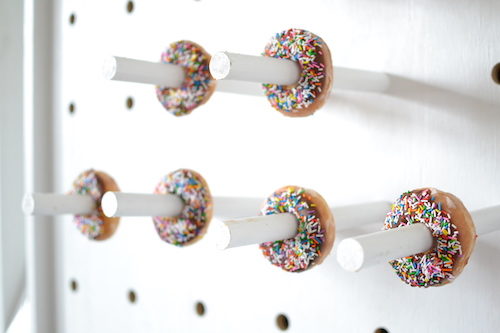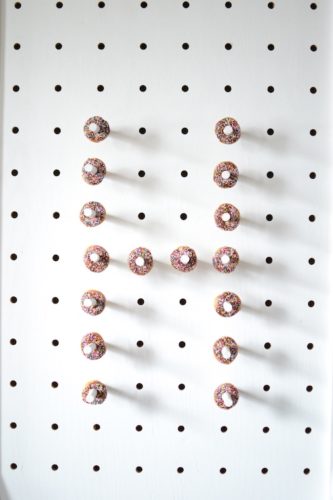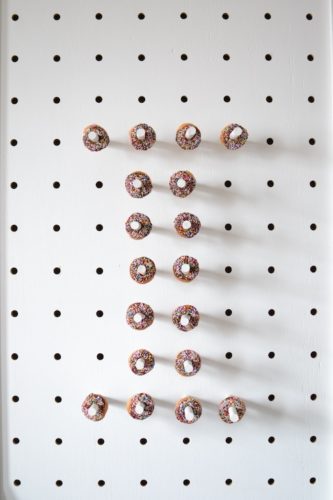 GUEST SEATING CHART!
A great way to not eat up floor space for event is to take your display up! By creating height, you can save your floor space for the important things – dancing!
We chose simple folded guest seating cards on the floating shelves that guests could walk up to and find their seat for the reception. This option could then be repurposed as a favor display at the end of the evening!
With the customization of this piece – the options are endless!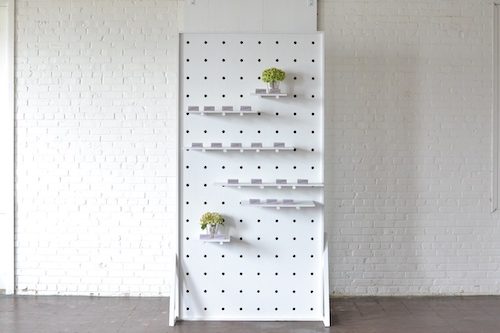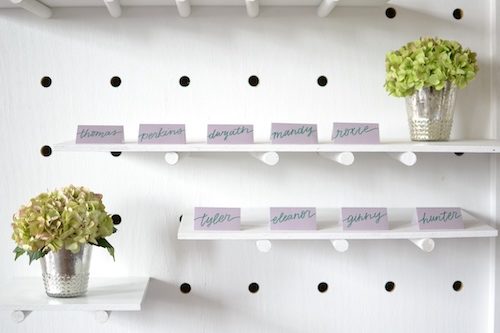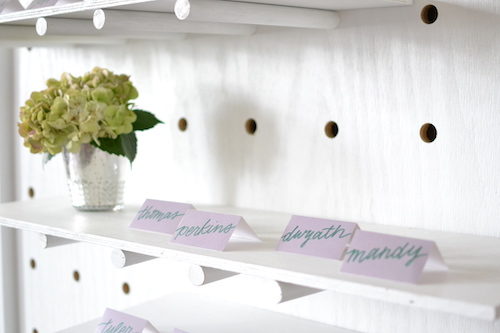 Paisley & Jade is a vintage & specialty rental company based in Richmond, VA and serving Virginia, North Carolina and Washington, DC.  We maintain an inventory of gorgeous & unique furniture and decor pieces that you can use to create one-of-a-kind event spaces, weddings, photo shoots, and trade show displays.  To learn how Paisley & Jade can help enhance your next visual display or special event, please contact us today!