Categories: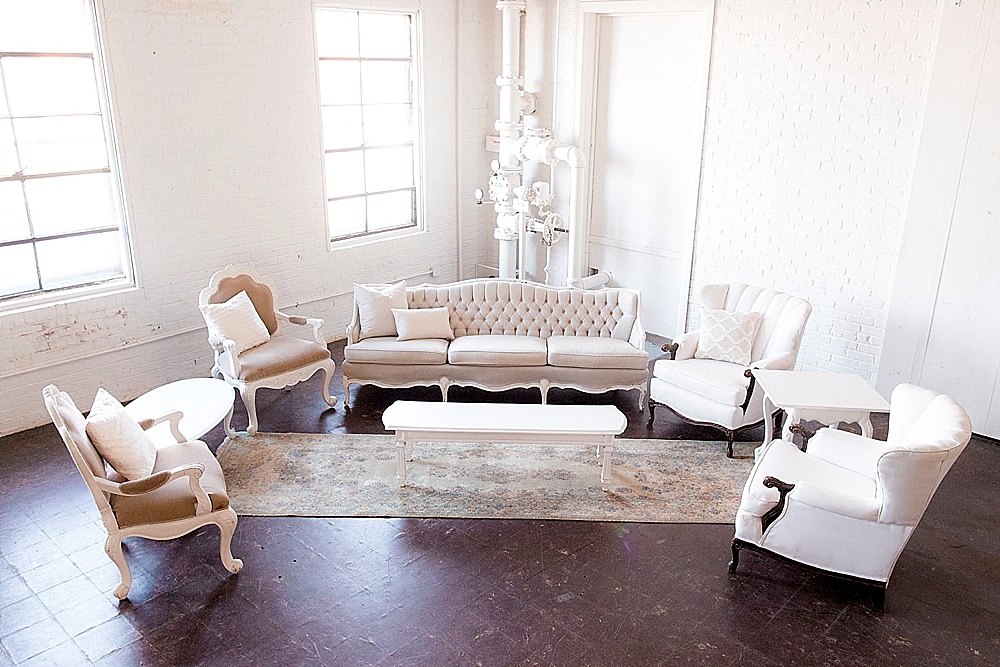 Just because a lounge is made up of gray and white pieces doesn't mean it can't pack a punch!  The Geneva Package is one of our newest lounge options and we absolutely love its classic and chic style!  It groups together some of our favorite neutral upholstered pieces that also happen to be some of our most comfortable!  Sure to fit in any style event, this elegant lounge area will provide the perfect spot for your guests to get comfy, socialize and sip on some champange!  Scroll down to get a look at each of the #pandjpretties we used to create this look!
This button tufted beauty boasts gorgeous gray upholstery with pretty lines and delicate white wooden trim.  This large piece anchors the Genevea lounge package but is also a wonderful fit for bridal or boudoir photo sessions!
This stunning set is soft and romantic with detailed, carved edging in white. It's a pair perfect for this neutral lounge area or an awesome option for sweetheart seating!
This vintage runner is so unique and gorgeous thanks to its soft and tones and romantic floral pattern.  It's absolutely perfect for wedding ceremony aisles and also offers a nice ethereal addition to this lounge area.
We love this classic piece! Built from beautiful solid wood and painted white, this sleek little table boasts lovely detail and design work on its carved legs. She's long, lean and perfect for lounge areas!
This little beauty is a great end table option!  It's wooden and painted white with beautifully carved legs. Great for lounge areas or as a cake or guest sign-in table.
This solid wood coffee table is painted white and the perfect fit for any lounge area.  With it's simple oval shape, it provides ample surface area for guests to place drinks or appetizer plates.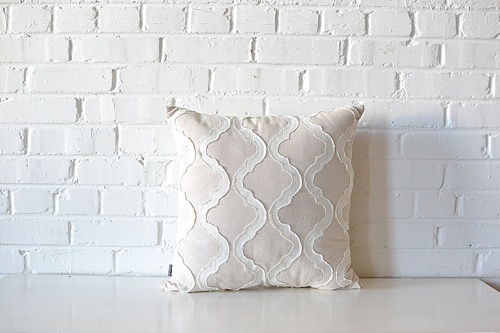 Linen & White Quatrefoil Pillow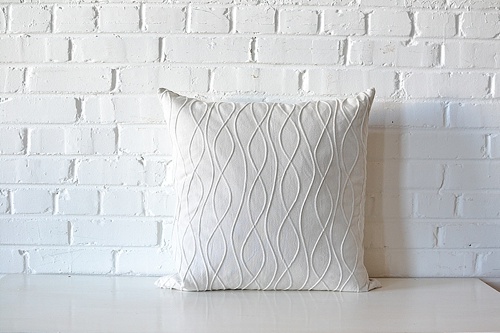 Neutral Textured Square Pillow
We chose some of our favorite neutral pillows to add a touch of softness to this lounge look.  While the pillows are all colored in gray and white, each one has a unique texture and pattern.
These marvelous matching wingback chairs provide a beautiful contrast with white fabric and dark wood trim.  These beauties work perfectly in this lounge area and also make a great option for sweetheart seating!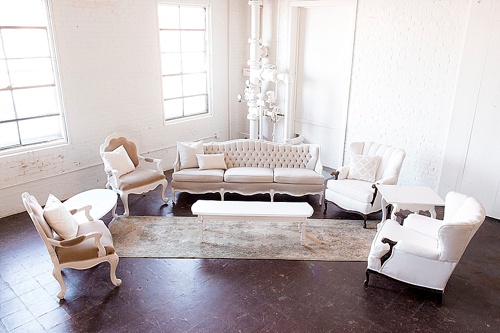 We can't wait to see how you use and style the Geneva Lounge at your next event! Make sure to snap a photo and and tag us on Instagram and Facebook!
Paisley & Jade is a vintage & specialty rental company based in Richmond, VA and serving Virginia, North Carolina and Washington, DC.  We maintain an inventory of gorgeous & unique furniture and decor pieces that you can use to create one-of-a-kind event spaces, weddings, photo shoots, and trade show displays.  To learn how Paisley & Jade can help enhance your next  visual display or special event, please contact us today!