Categories: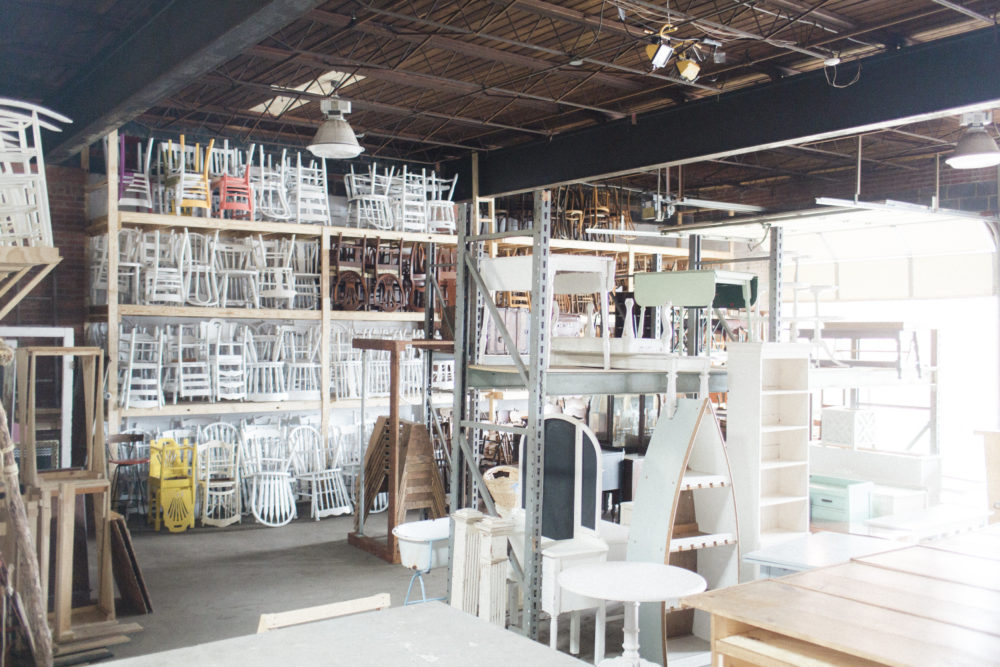 The Skinny 
Paisley & Jade is a Richmond-based company specializing in eclectic and vintage rentals for events, weddings, and film & commercial work. We assist clients with realizing their vision through our rental inventory, design services and custom fabrications.
Our ever-expanding inventory of furniture and décor has been carefully curated with finds throughout the United States and our recent press includes Style Me Pretty, Green Wedding Shoes, The Knot and Richmond Magazine.
We pride ourselves on our creative and positive atmosphere and are eager to continue to grow our team!
A Day in the Life of our Warehouse Manager
Life at Paisley & Jade is fast-paced and constantly evolving, so this position is subject to change and growth, but will definitely include:
Processing, preparing and packing orders for delivery
Safely transporting orders to and from their destination
Staffing and managing other drivers and deliveries
Properly reading & interpreting floor plans & invoices while onsite
Reviewing & restocking orders as they come back to the warehouse
Interfacing with clients and vendor partners onsite at deliveries and at the warehouse
Maintaining the warehouse, workshop & showroom
Refreshing & refurbishing pieces on an as-needed basis
Designing and creating new pieces on an as-needed basis
Our warehouse manager will be expected to work at least 30 hours per week at our office in Scott's Addition.
What We're Looking For 
Eligible applicants must:
Be available to work varied hours, including weekends and evenings as needed
Have excellent communication skills, possess an unwavering attention to detail and have the ability to perform tasks independently
Be able to work on their feet for an extended period of time, climb a ladder and lift and move furniture up to 75lbs
Have a working knowledge of tools and workshop safety
Be able to provide exceptional customer service & problem solve on the spot
Be able to represent Paisley & Jade in a professional capacity
Have a valid driver's license with a clean driving record
Be comfortable driving a wide variety of vehicles, including box trucks up to 26' in length
Have basic computer knowledge
Be able to pass a drug, criminal background and credit check
Bonus points if you have experience in the event or rental industry or have previously worked with furniture or antiques.
Our ideal employee is fun, organized and adaptable at a moment's notice, with the ability think on their feet and work independently.  We are searching for someone with a high level of enthusiasm and who takes pride in a job well done.
If you're detail-oriented and thrive in a creative environment, please forward your cover letter and resume to info@paisleyandjade.com by July 25th.
Paisley & Jade specializes in vintage and eclectic rentals and custom fabrications for events, weddings, photo shoots, photo booths and other visual displays.  We maintain an inventory of gorgeous, unique furniture and decor pieces that you can use to create one-of-a-kind event spaces.  To learn how Paisley & Jade can help enhance your next  special event, please contact us today!