Categories: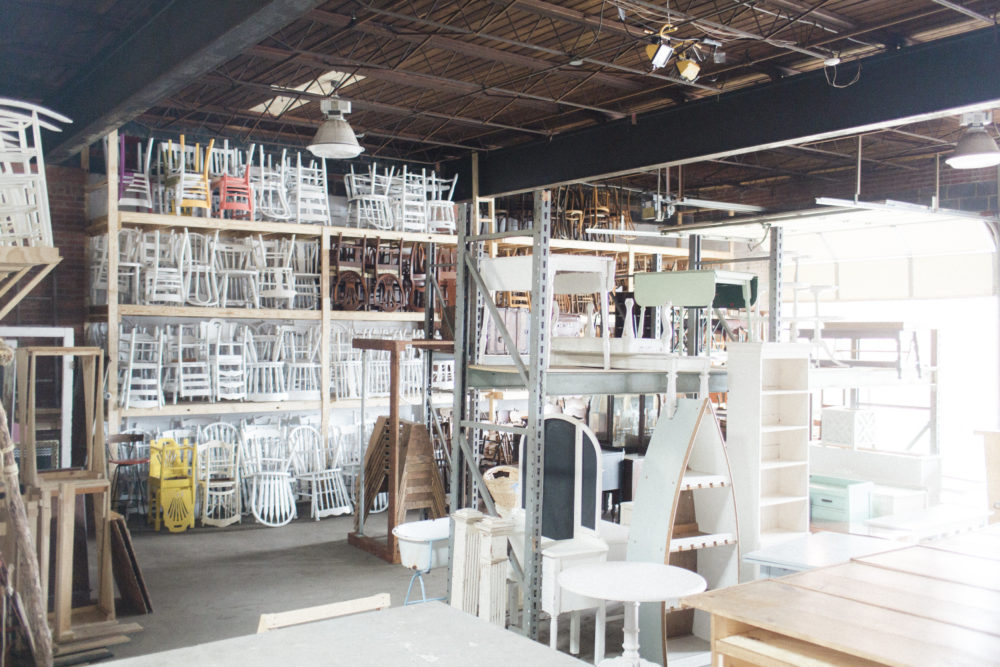 The Skinny 
Paisley & Jade is a Richmond- based company specializing in eclectic and vintage décor rentals for events, weddings, trade shows and photo shoots. We assist clients with realizing their vision by helping them utilize our gorgeous, one-of-a-kind inventory. We're essentially Pinterest come to life, fueled by caffeine and driven by our love of the latest trends.
Our ever-expanding inventory has been carefully curated with finds throughout the United States and our recent press includes Style Me Pretty, Green Wedding Shoes, The Knot and Richmond Magazine.
We pride ourselves on our creative and positive atmosphere and are eager to invite a design-savvy and fabulous intern to join this crazy thing we call work.
A Day in the Life of our Productions Intern 
Life at Paisley & Jade is fast-paced and constantly evolving, so specific duties of the intern vary each semester but could include:
Assistance with the set up and breakdown of shoots and events
Processing and preparing inventory orders
Refreshing pieces on an as-needed basis
Shooting and cataloging new inventory
Support office staff with appointment confirmations, maintaining mailing lists and recording mileage
Interns will also have the opportunity to roll up their sleeves each week for Inspiration Station, a chance to grab favorite pieces from our collection and knock our socks off with your vision.
The intern will be expected to work 10-15 hours per week at our office in Scott's Addition, and attendance at a weekly staff meeting will be required.  The internship is unpaid although we will gladly work with you on paperwork/requirements for college credits.
What's We're Looking For 
Eligible participants must be at least 18 years of age, a current undergraduate or graduate college student, have a valid driver's license with auto insurance and is available to work occasional weekends. Prior experience PC's and Macs is preferred and proficiency with Microsoft Office and WordPress (or a similar blogging platform) is required.  While on the job training can be arranged, preference will be given to candidates who minimally have a basic understanding of DSLR cameras.
The productions intern would ideally be pursuing a career in interior design, scenic design, stage management, or the equivalent.
Our ideal intern is fun, creative and adaptable at a moment's notice, with the ability think on their feet and work independently.  We award bonus points for anyone who can tell us ten new ways to use a mason jar and who owns a Boston Red Sox cap.
If you're organized, detail-oriented and thrive in a creative environment, please put your glue gun down and click here to complete the application and return to morgan@paisleyandjade.com by Friday, April 22, 2015.
Featured image courtesy of Stephanie Yonce.
Paisley & Jade specializes in vintage and eclectic rentals and custom fabrications for events, weddings, photo shoots, photo booths and other visual displays.  We maintain an inventory of gorgeous, unique furniture and decor pieces that you can use to create one-of-a-kind event spaces.  To learn how Paisley & Jade can help enhance your next  special event, please contact us today!