Categories: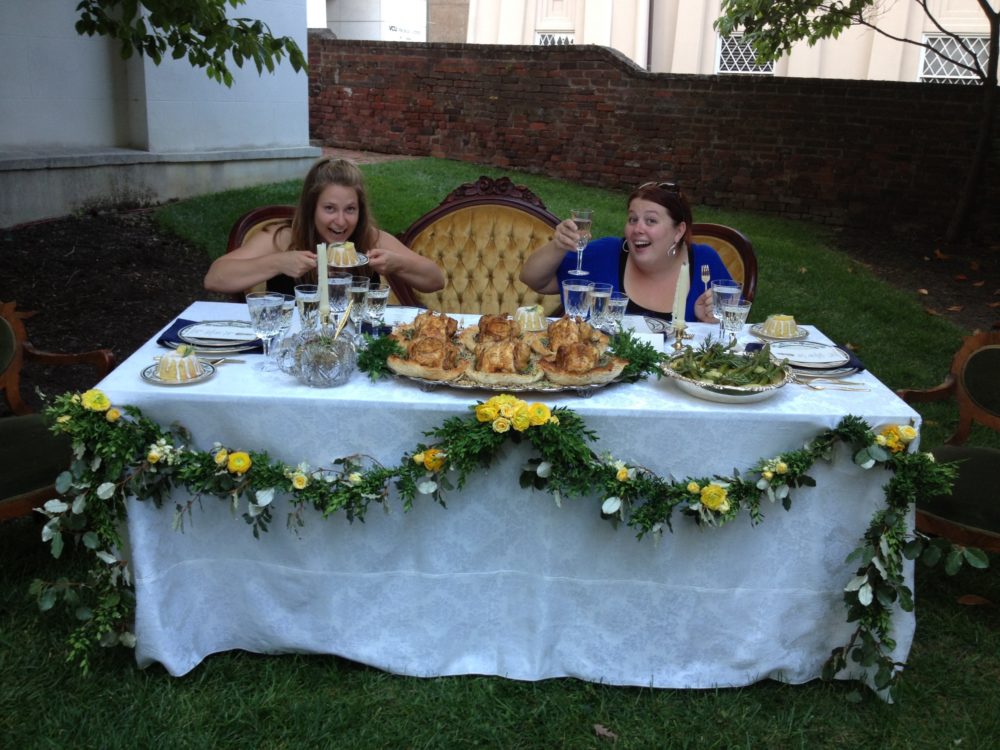 We are SO excited to be turning 5 years old this week, and we thought the best way to celebrate would be a little trip down memory lane!!  We're going to tackle one year of P&J history each day this week, starting with year 1!!
The first year of Paisley & Jade was a steep learning curve!  Perkins & Morgan launched the business in June of 2012 with a 6×12 covered trailer, a couple storage units, and their much loved laptops.
Our very first day of work (& very first instagram post)!!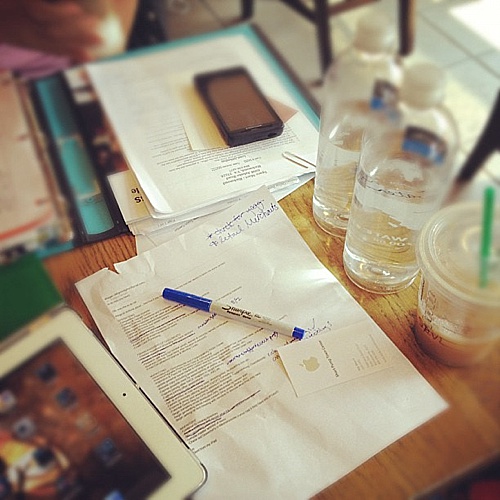 Without a permanent warehouse space, we relied on a series of storage units to house the collection.  We were super lucky that the place we stored things liked us, and would remove walls between units as we grew to make a bigger and bigger space for us!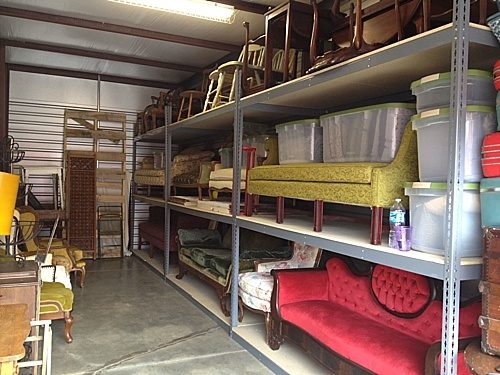 Industrial shelving and organization went a LONG way while we were in storage!! You may recognize some of the pieces here as some of the longest standing members of the collection.  You can also see the obsession with chairs began early on… this is the very beginning of the long road to hundreds of mismatched chairs!! (Photo below by Neilson-Hall Photography)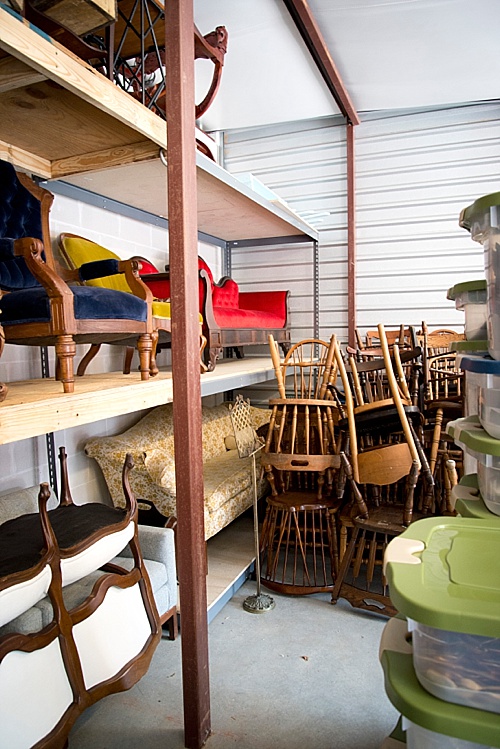 Because we didn't have a permanent home for our collection, we opted to shoot our inventory outside, which was a great idea until we realized how HOT it was lugging furniture around a field.  The amazing Stephanie Yonce Photography made it an amazing experience every time, and helped us bring the collection to life through photos!!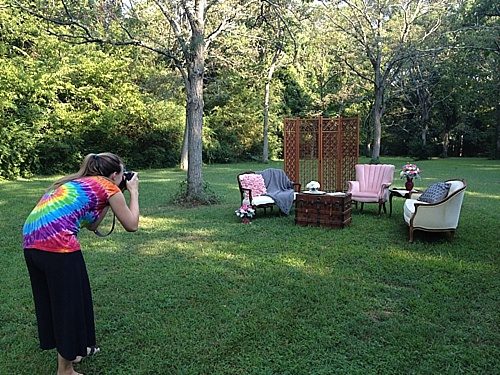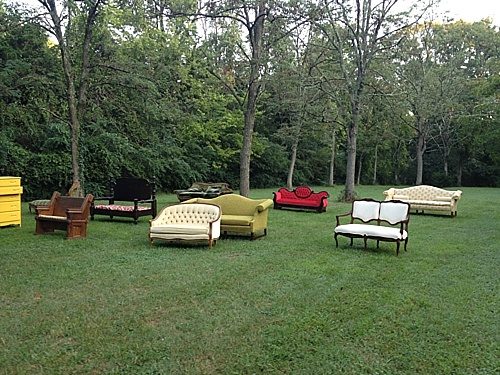 Sometimes a break from shooting was in order… have to make sure the rentals are in good operating condition, right??? (Photo by  Stephanie Yonce Photography)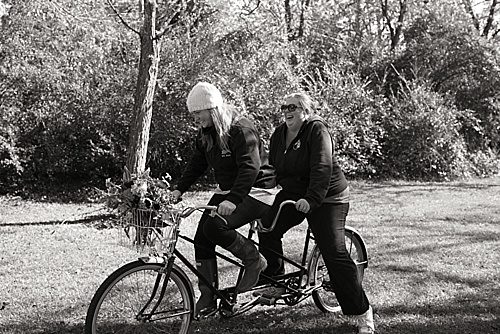 We were excited to grow our collection beyond what we had found locally, and in September of 2012 took off on a buying trip to Brimfield, where boots are a must!!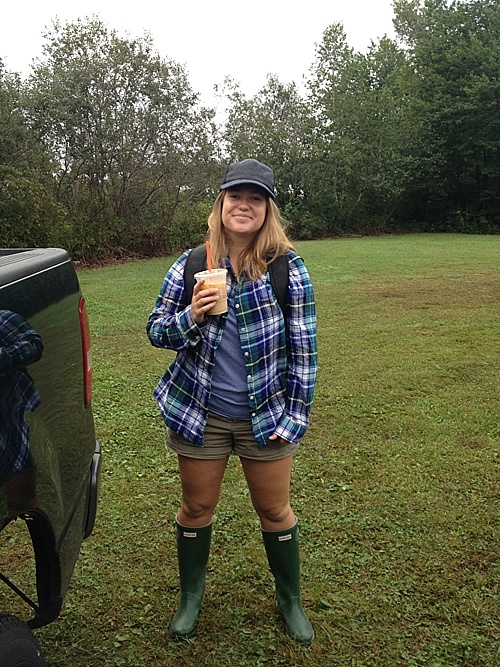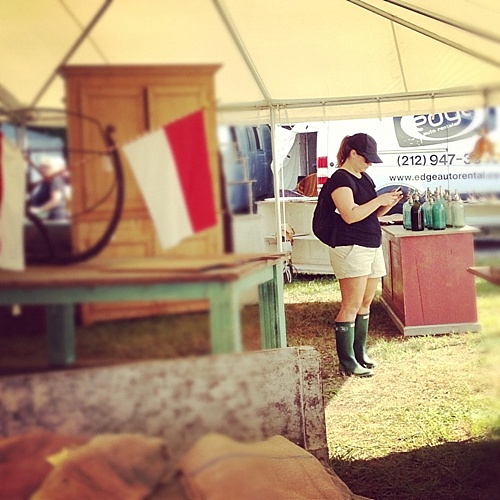 We came back from that trip with a truck full of goodies and LOTS of good stories!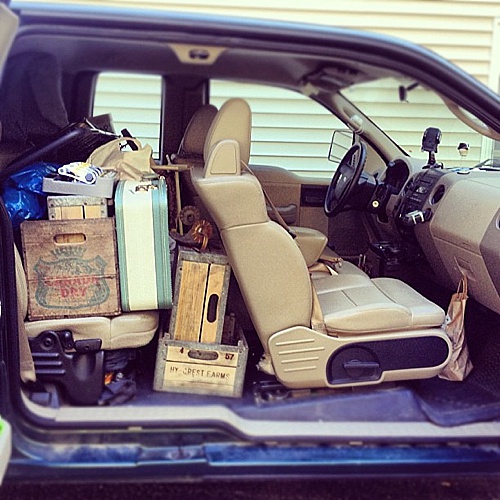 One of our first (and still-favorite) events was the September 2012 Richmond NACE Meeting at The Boathouse at Rocketts Landing (Photos by Stephanie Yonce Photography)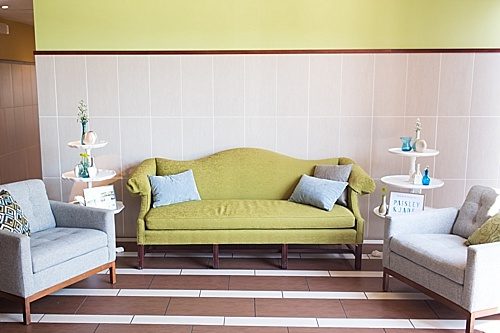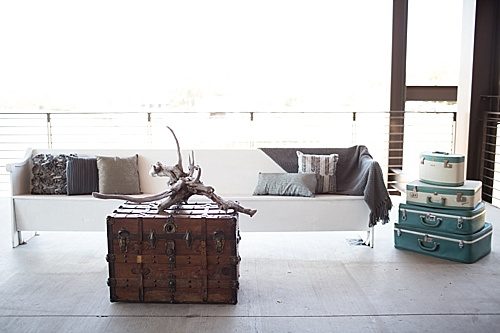 Since we didn't have a space of our own, we were thrilled when we had the opportunity to join an amazing group of wedding professionals at Blush on Berry/Richmond Wedding Collective!  We got to get to know some of our amazing industry friends through this space, like Jessica Maida Photography, who shot photos of our pieces in the space (pictured below)!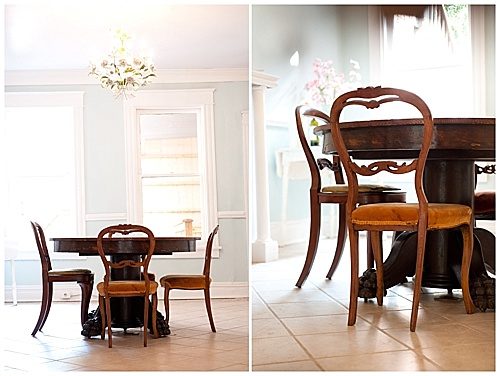 The space was perfect for meeting clients, getting work done, and getting excited about emails from potential clients!!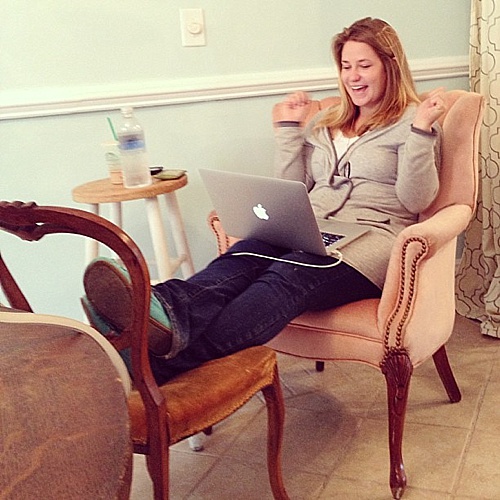 Our first year in business also brought us to our first marketing dilemma – how were we going to show off our collection when it was stacked up in storage units?  The answer: furniture baseball cards!!!!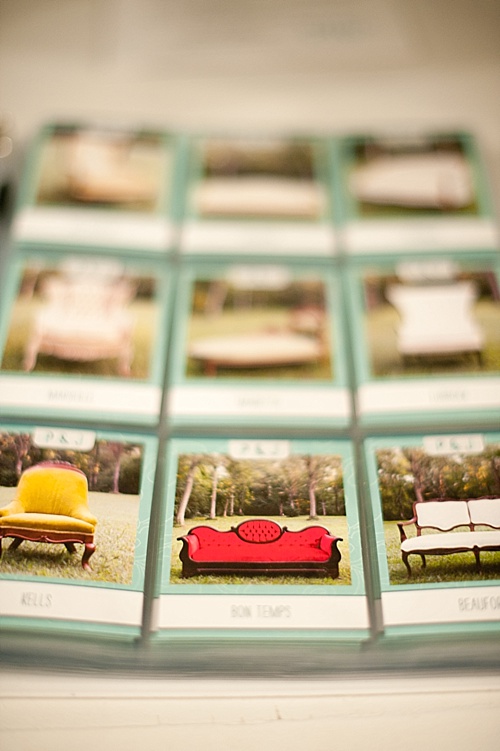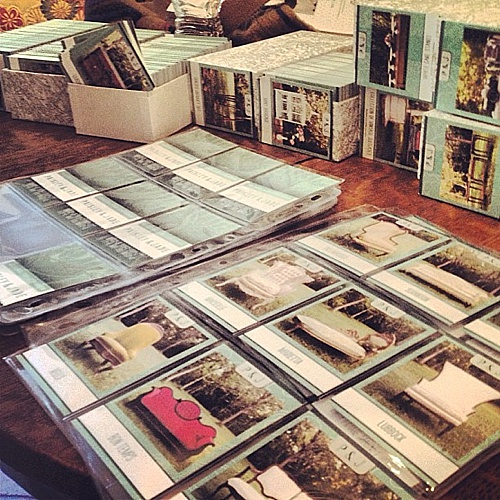 In November, to celebrate the beginning of our new venture, we invited our industry friends to our official launch event!  We decked out Blush on Berry with the collection, and Jessica Maida Photography captured the evening for us!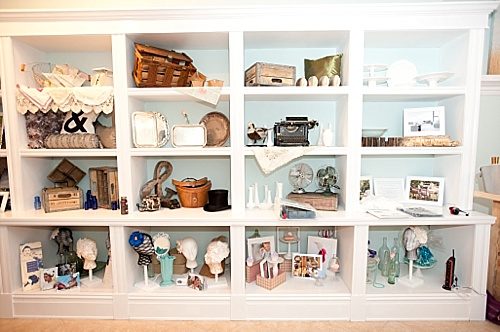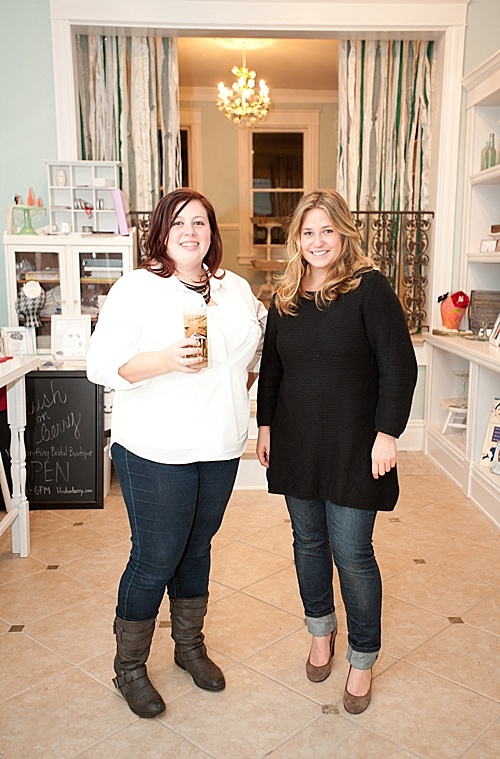 Since we were a two-woman show when we started, all the job duties were handled by Perkins & Morgan, including painting & building inventory.  (Remember, SAFETY FIRST!!)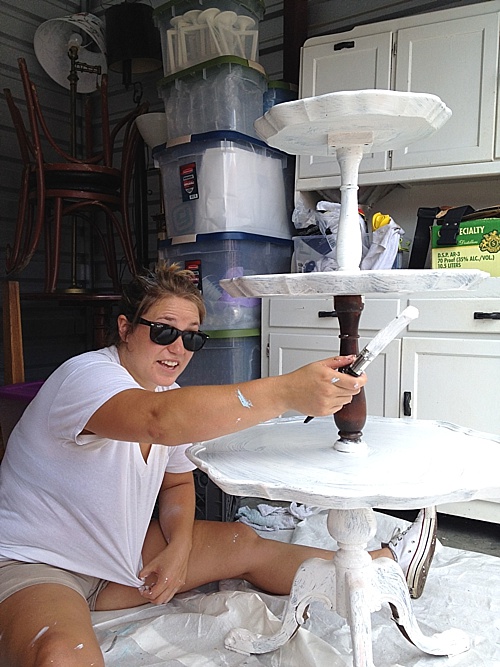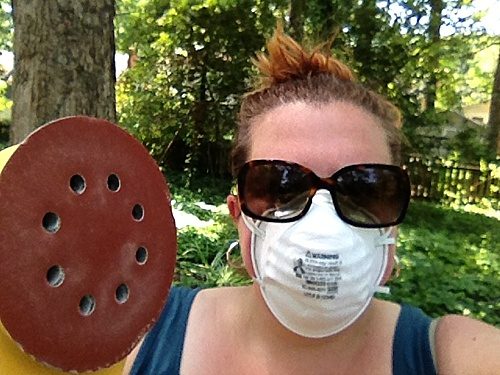 As part of our marketing plan for our first year of business, we also participated in 9 bridal shows across the state of Virginia, which was A LOT.  But we had lots of fun and met lots of great potential clients and creative partners!!!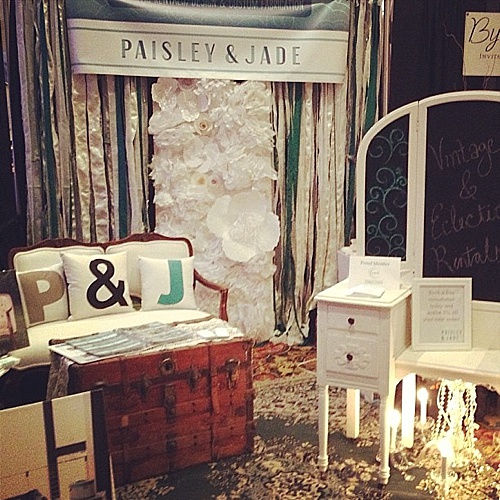 Who needs a cart when you have a farm table??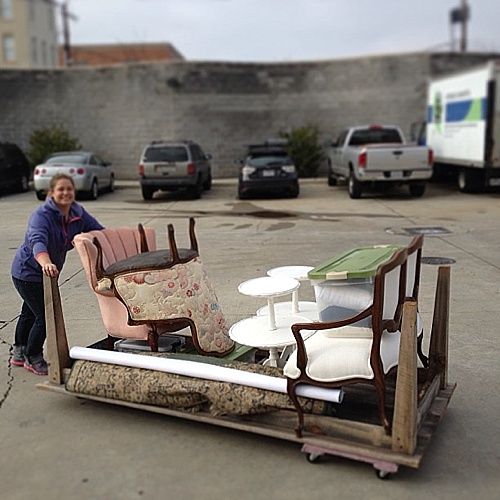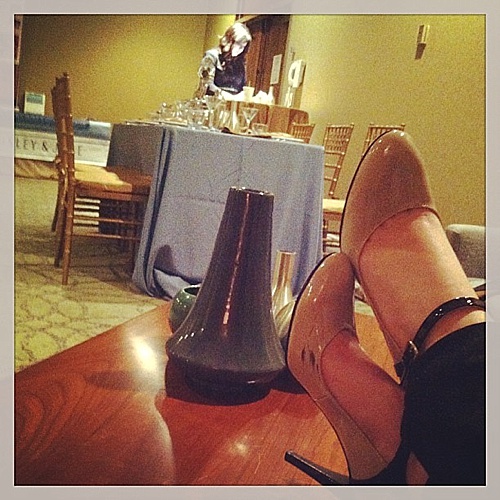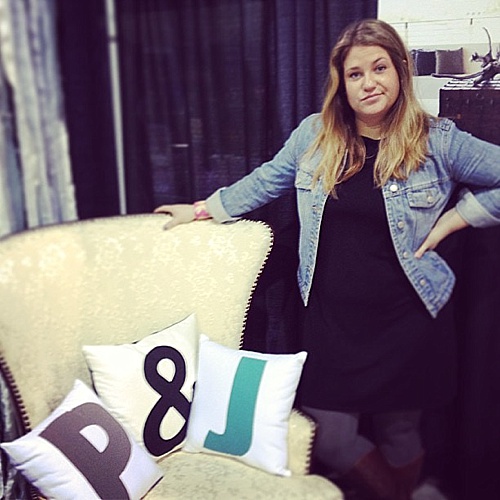 After nine bridal shows, it's totally normal to feel like this: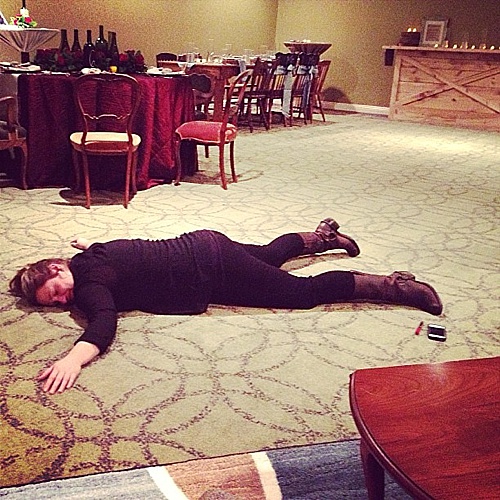 We also participated in quite a few styled shoots our first year, but one of our favorites was at Monumental Church with Events by Elizabeth Palmer, Stephanie Yonce Photography, I.K. Catering, Lighting Professors, Sweet Fix, and Lou Stevens Glam Squad.  The shoot turned out beautifully, and was featured on Southern Weddings!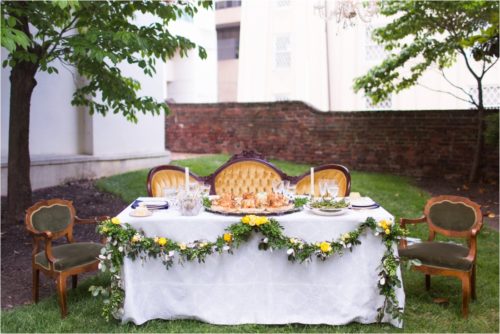 We had a blast hanging out with all our friends on site, and even hopped into the scene for a photo of our own!!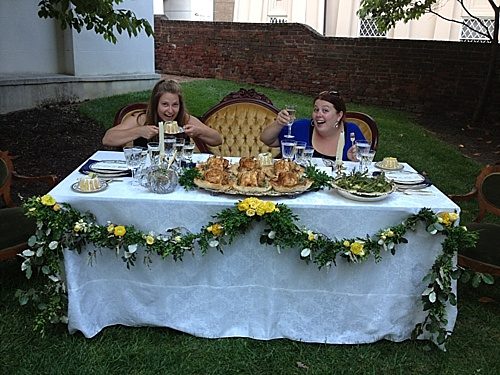 Year one was definitely adventure, and year 2 brought even more fun things (and hilarious photos)!!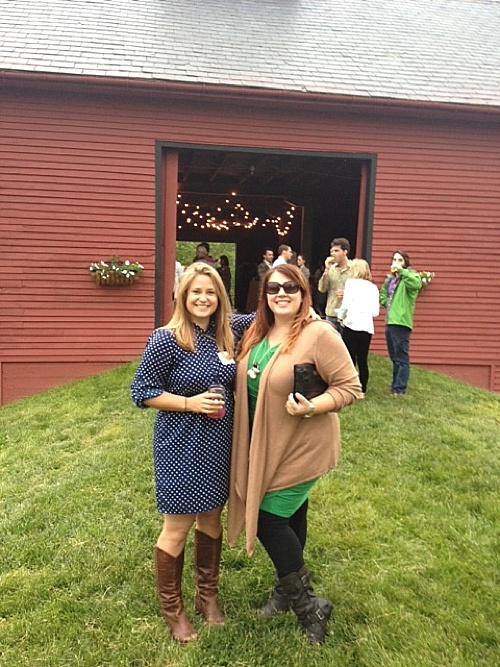 -Perkins & Morgan
 Paisley & Jade is a vintage & specialty rental company based in Richmond, VA and serving Virginia, North Carolina and Washington, DC.  We maintain an inventory of gorgeous & unique furniture and decor pieces that you can use to create one-of-a-kind event spaces, weddings, photo shoots, and trade show displays.  To learn how Paisley & Jade can help enhance your next  visual display or special event, please contact us today!