Categories: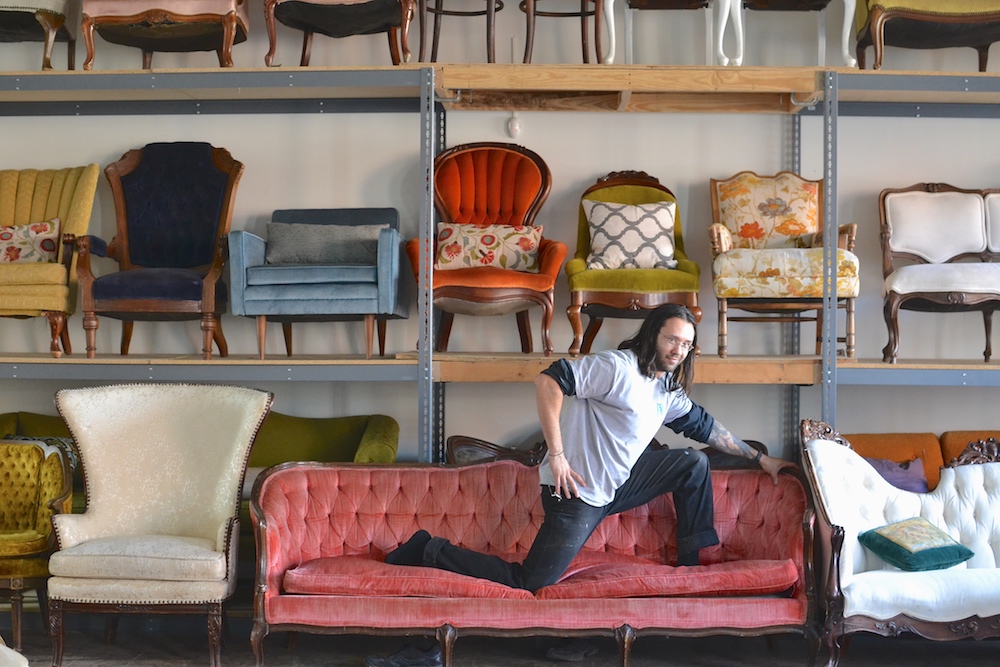 Year three of P&J started off just as you might think – two girls, a room full of furniture, and our usual infectious attitudes!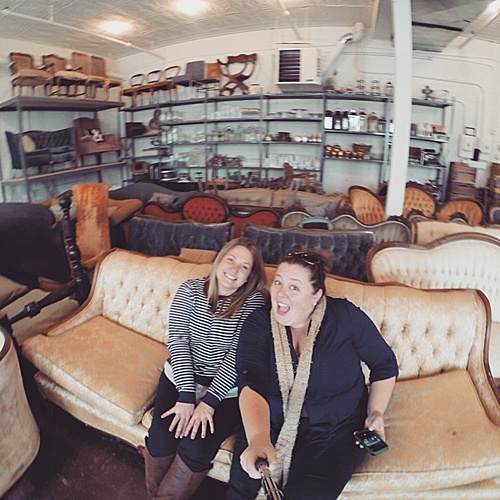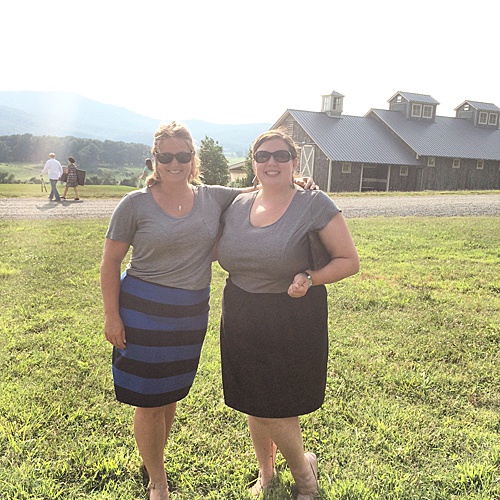 We also met Haleh, from Haleh's Upholstery & Ideas, who introduced us not only to her amazing upholstery skills (she's still our go-to upholsterer today!), but also to the amazing world of emoji pillows!!!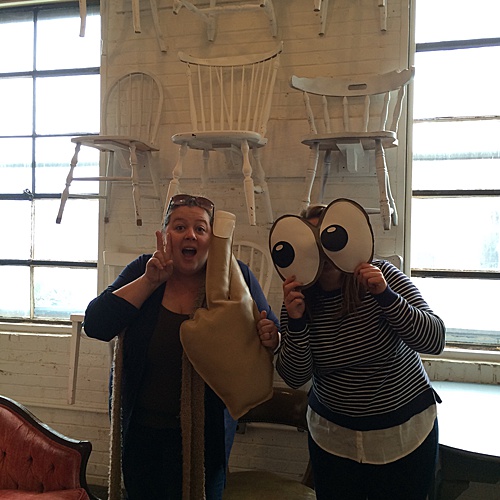 Our third year in business also brought along one of our favorite partnerships – Dinner in the Field!  This outdoor dinner series is one of our favorite events in Richmond and was recently named by Jetsetter Magazine as one of the ten "Most Amazing Outdoor Dining Experiences" in the world.  Wowzers.  We've loved working with them over the years to provide outdoor living rooms, farm tables, and more!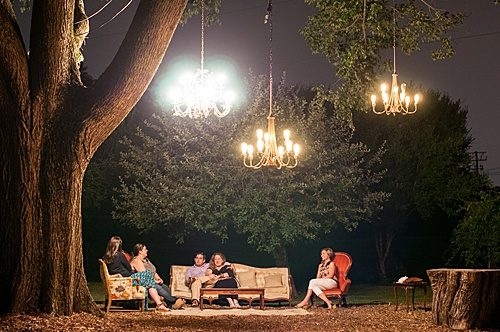 (Above photo courtesy of Dinner in the Field)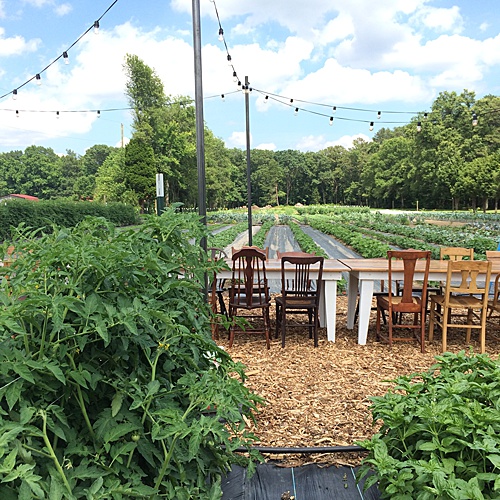 This year also gave us some amazing opportunities to connect with some super talented creatives at workshops that were held here at Highpoint & Moore!  First up was Laura Hooper's Calligraphy Workshop, which transformed the showroom into a gorgeous workspace with bold pops of color!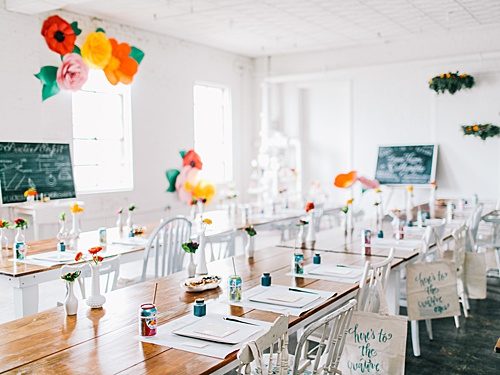 We had the pleasure of working with an amazing team on this event, including Janie Medley, Rachel May Photography, and our friends from Tart Event Co.!  (To see more amazing photos by Rachel and all the gorgeous details, check out Tart Event Co.'s blog post recapping the event!)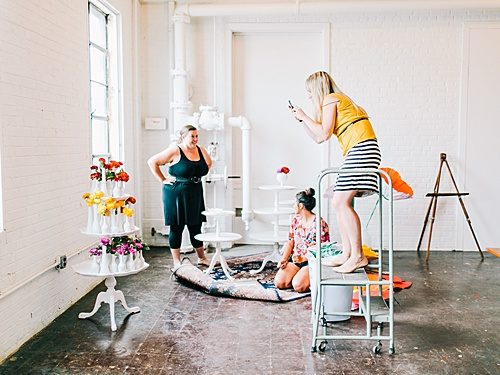 Another workshop we were thrilled to host in the space was Amy & Jordan's Photography Workshop!! These two were so much fun to meet in person, and we loved having them here in the space with all of their attendees!!  You can learn all about their workshop and the fun they had on their blog!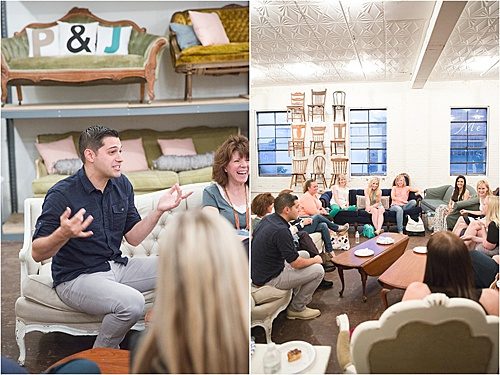 During the workshop, they did a styled shoot which totally rocked!  Posh PR and Amanda Veronee created a gorgeous tablescape using the collection.  Events like this continue to be our favorite because we get to spend some great quality time with the most talented people!!!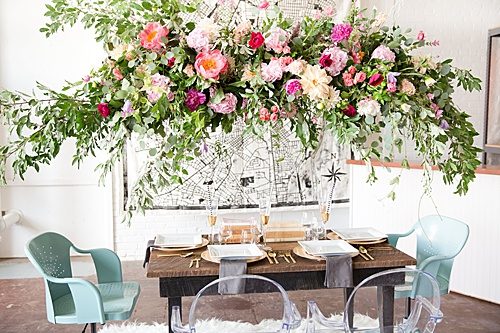 Unfortunately, running a small growing rental company with just two employees was not all fun, games, and styled shoots, as Perkins will gladly let you know: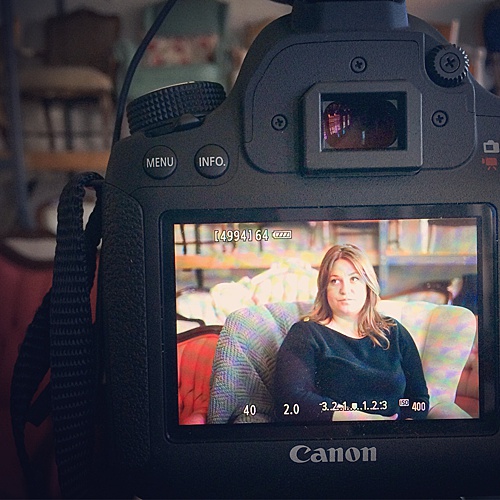 We had to face some tough challenges and decisions in year three, and one of them was learning to GROW.  One of our favorite orders from this year was for someone near & dear to our heart, Allison from RW Elephant (our rental software company!!).  Allison had contracted us to provide rentals for a family member's wedding and when we showed up at the delivery, she put us on the spot: how did we expect to grow our business if one of the owners was on EVERY delivery and pick up???
We thought long and hard about what Allison had to say, and deep down, knew she was right.  The best thing for our business, our clients, and us was going to involve growing our team and our processes!  (Want to know more about this transition?  Check out what we have to say about how hiring made us stronger!)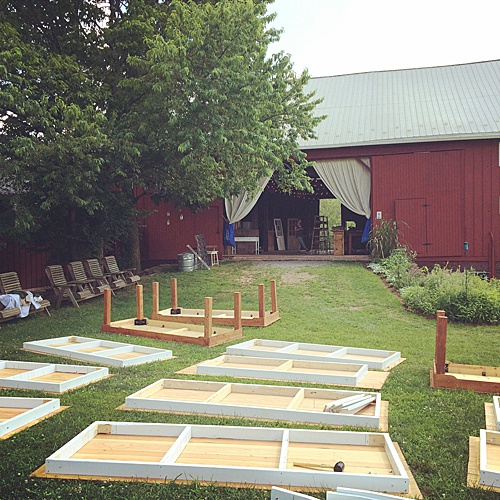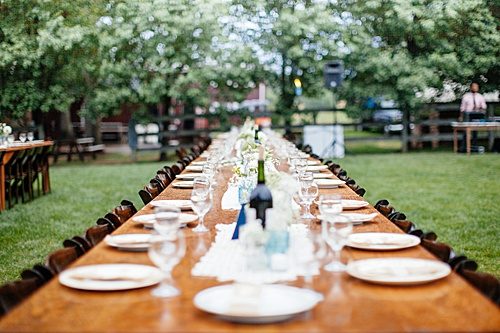 That order was the first pick up P&J ever did without Morgan or Perkins on site.  (Gorgeous event photo by Pressed & Brewed)
We started hiring some part time delivery help (which obviously led to trailer-side picnics!).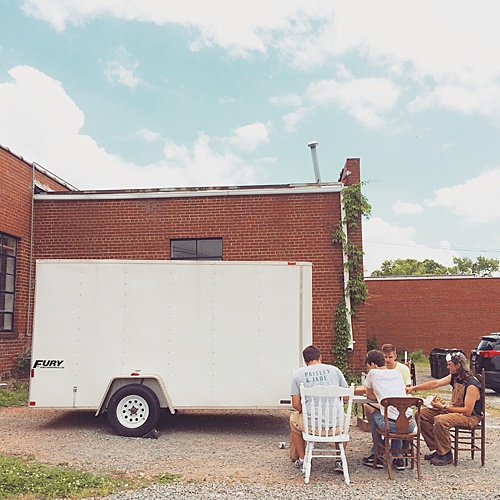 Now that P&J had some help, Perkins could relax…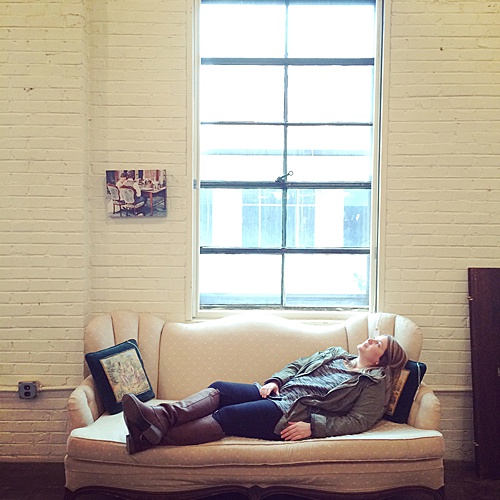 …and Morgan could spend more time on her first love: CHAIRS!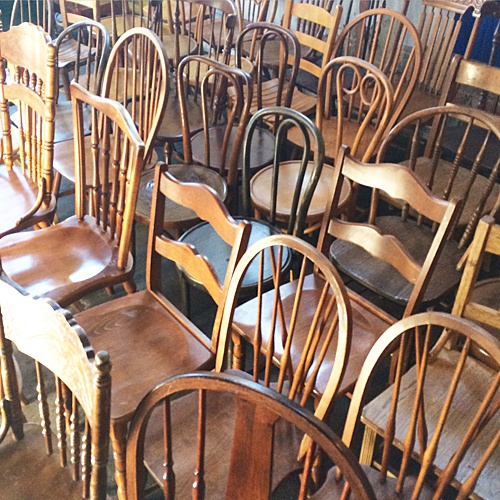 … actually, thats not really how it all worked out AT ALL.  Instead, Perkins & Morgan got to work booking more orders, building the collection, and growing P&J to the point where they realized they needed more than just a delivery crew…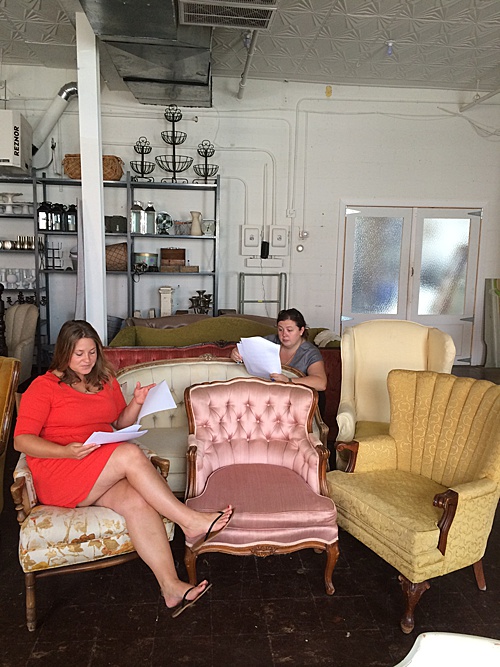 What P&J needed was a warehouse manager… and along came Stephen!!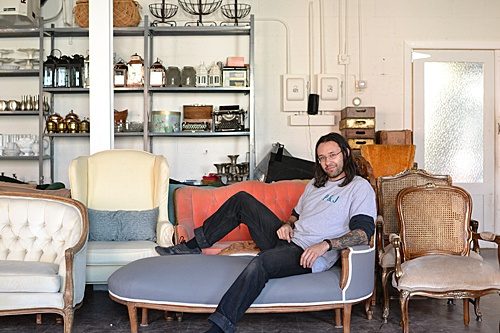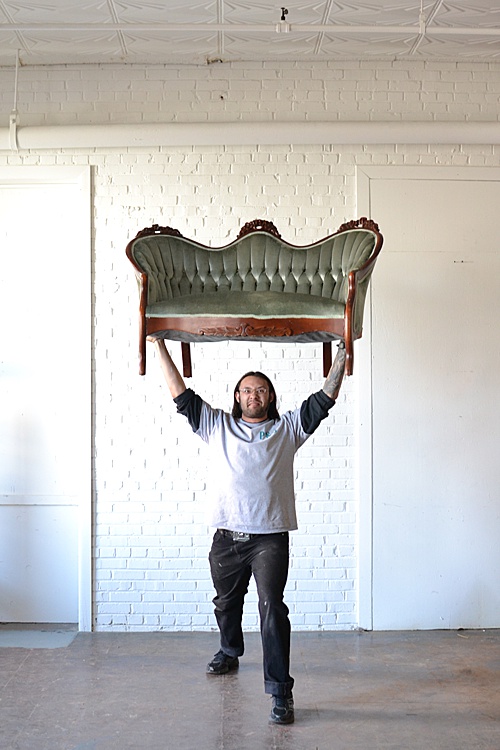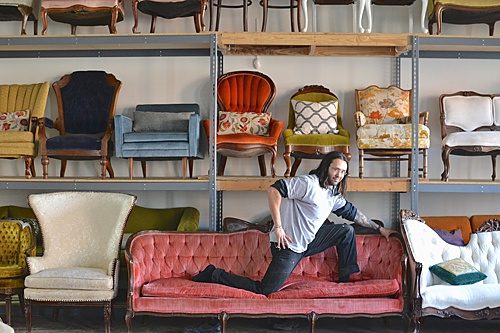 We also took some time to head back to Brimfield, this time with our number one negotiator in tow – Morgan's Gram!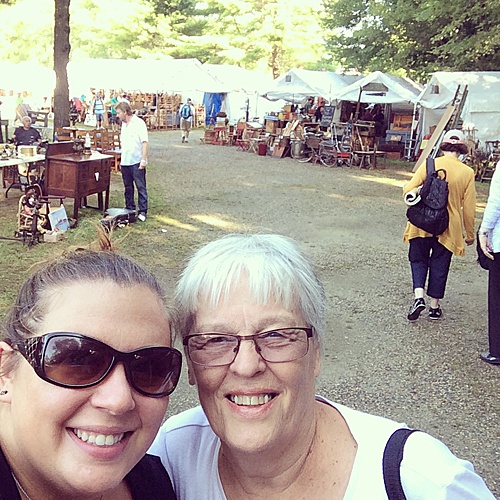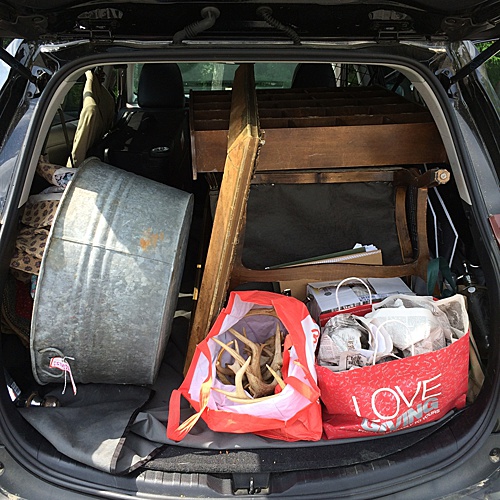 Year three also brought along an amazing partnership with a conference that has changed our business and our team for the better!!  We were thrilled to be asked to be a part of Creative at Heart's very first conference, and love being an active member of that community to this day!  Creative at Heart is about education, but it's also all about relationships, and we love spending time with awesome like-minded folks!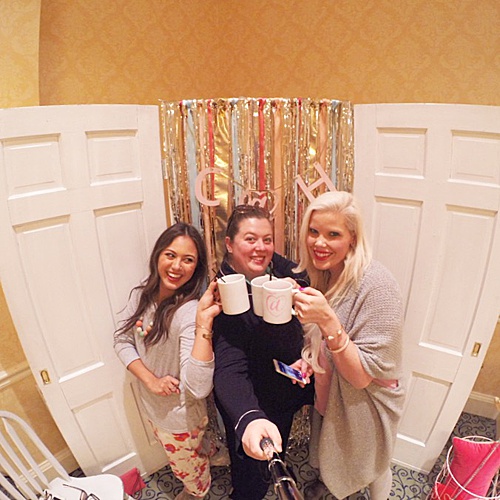 (PJ parties & posing on settees are just bonuses!!!)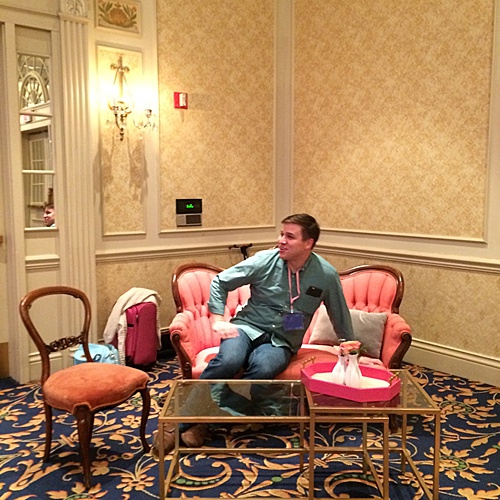 In the midst of conferences, orders and all the growing we were doing, we hired a crew member named Tyler, but VERY quickly learned that he was WAY better at fixing & creating than we realized.  We were thrilled when he took us up on our offer to be P&J's fourth full time team member – our Shop Lead!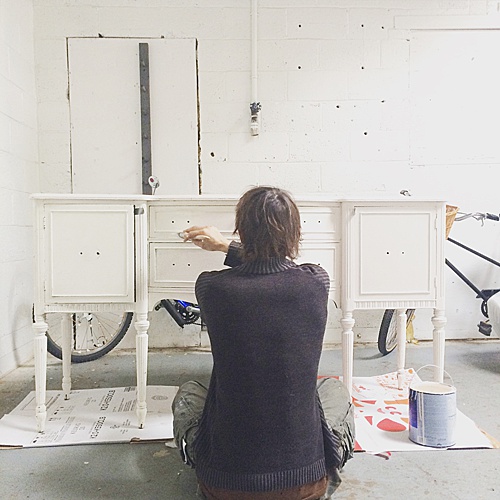 With all the growing we were doing, we knew it was time to make another big leap – and we brought home our first truck!!  This 18′ box truck (PANDJ1) made our deliveries, logistics and scheduling so much easier!!!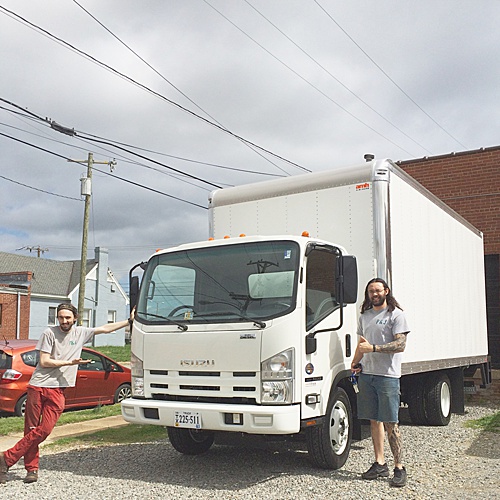 Meanwhile, Amanda from SweetFix showed up with a cake in the shape of one of our sofas!!!!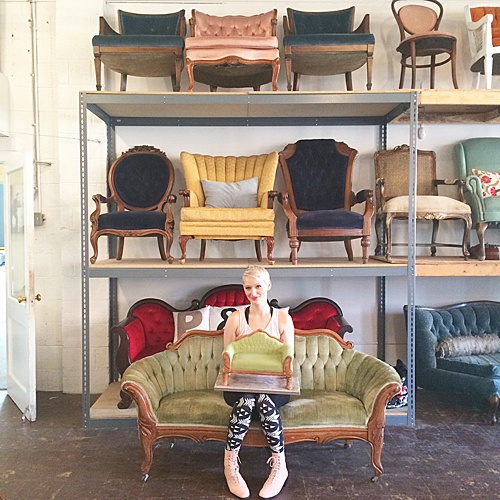 As the end of year 3 approached, we decided to spread our wings just a little bit more, and we launched our P&J internship program!  One of our first interns was the amazing Emily, who you now can find at one of our favorite rental companies in town, Classic Party Rentals of Virginia!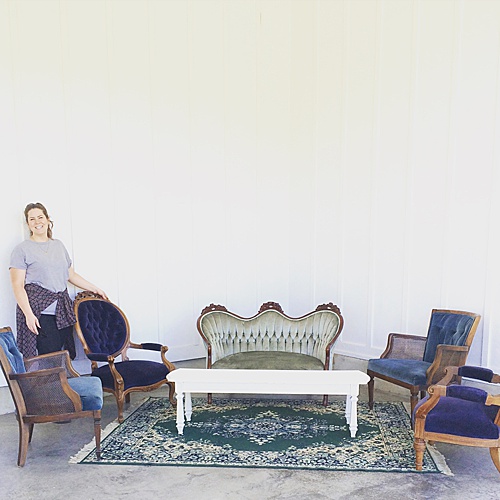 With all of this growing, we started to notice a problem…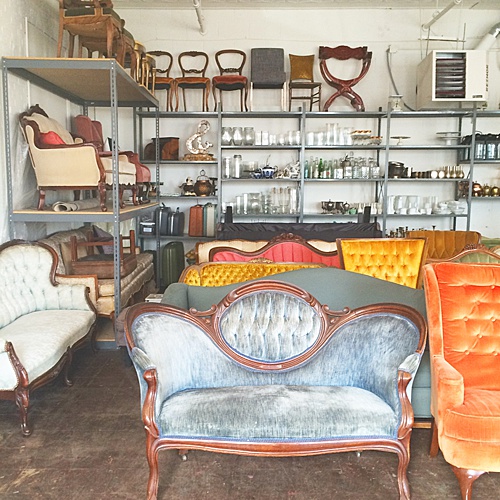 our space was getting fuller…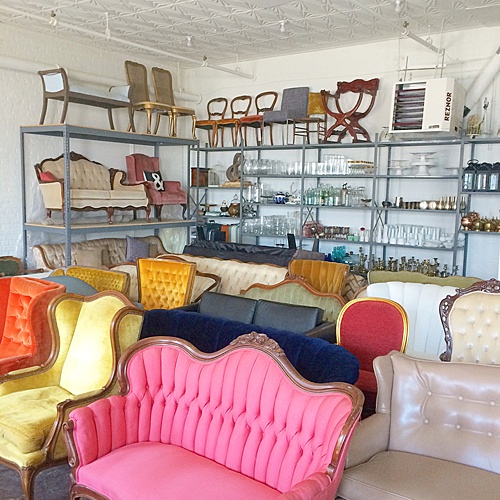 …and FULLER…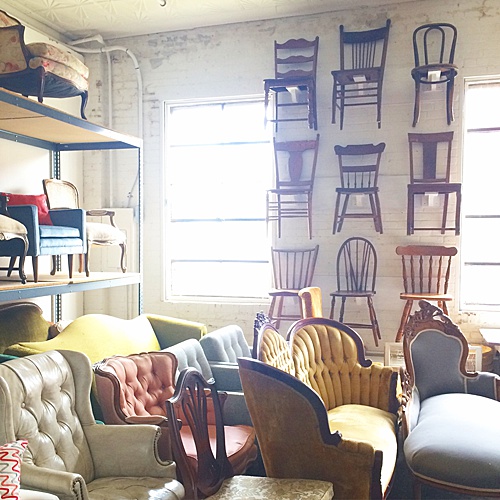 …AND FULLER!!!!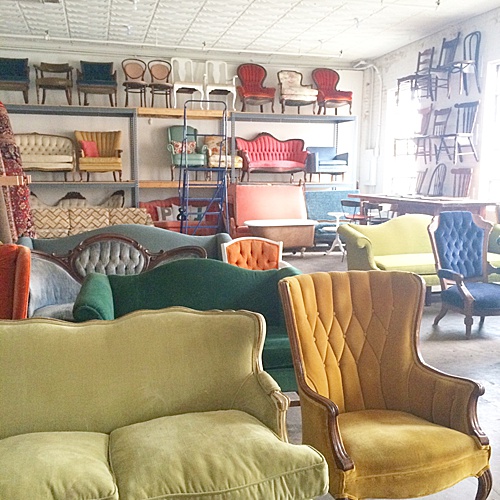 Luckily, when we listened closely, we heard that the other half of our building was coming available, so we went to take a look.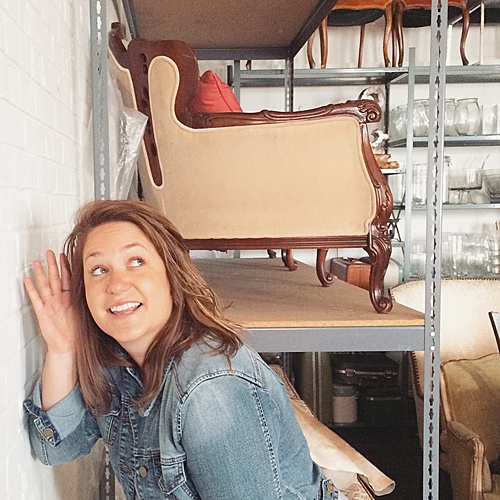 While the first walk through may make it look like it wasn't anything special, we KNEW it had potential.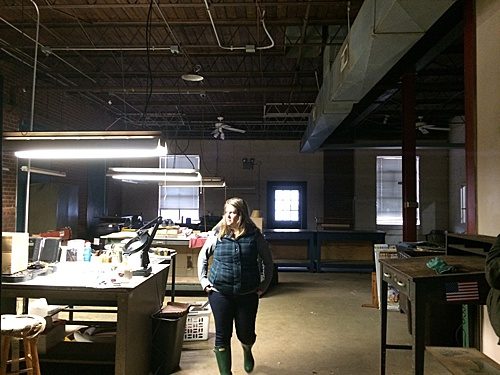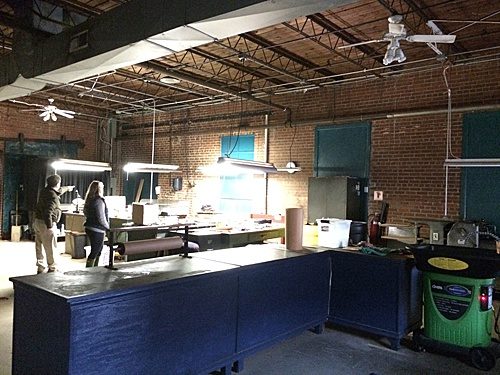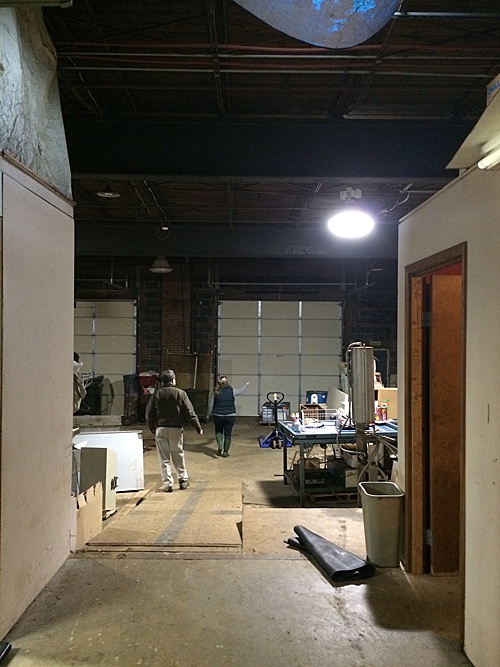 So we jumped in with both feet, and #pandjsnewdigs would become the first agenda item of year 4.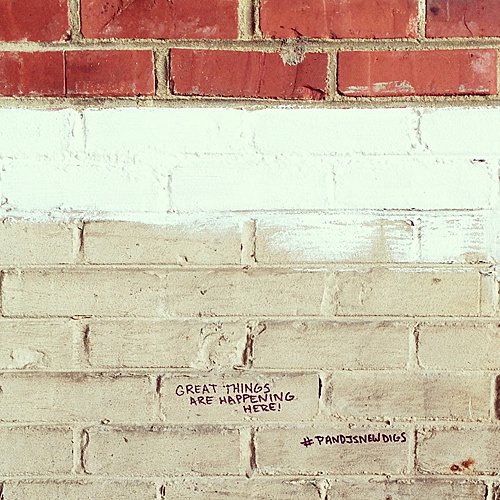 Want to see how it turns out in year 4?  Stay tuned for tomorrow's post!
If you missed the posts for year 1 and year 2, be sure to catch up on the #pandjblog!
-Perkins & Morgan
 Paisley & Jade is a vintage & specialty rental company based in Richmond, VA and serving Virginia, North Carolina and Washington, DC.  We maintain an inventory of gorgeous & unique furniture and decor pieces that you can use to create one-of-a-kind event spaces, weddings, photo shoots, and trade show displays.  To learn how Paisley & Jade can help enhance your next  visual display or special event, please contact us today!