Categories: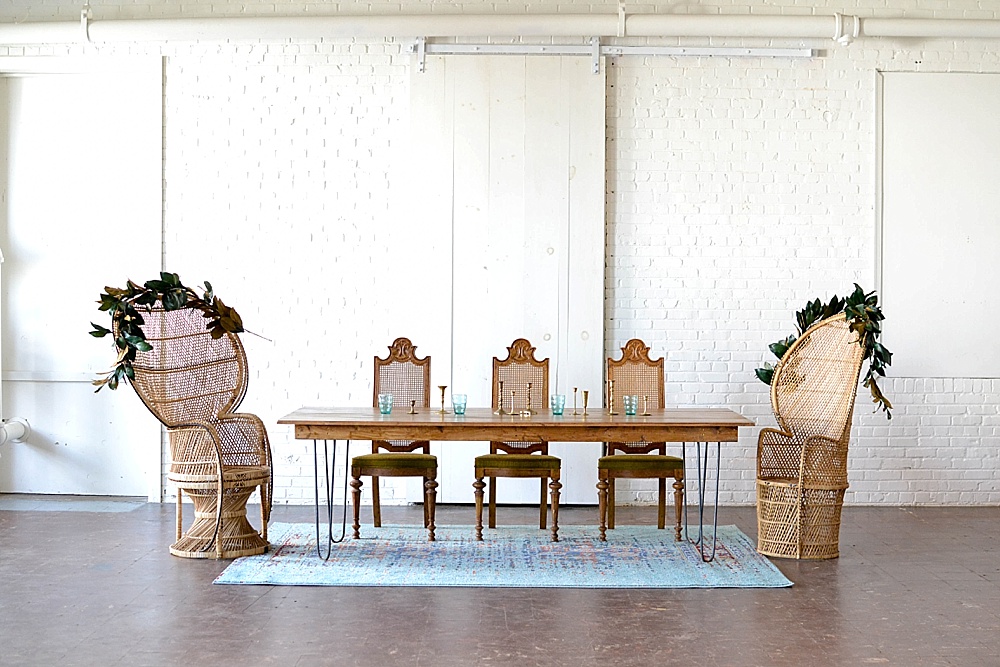 Boho-Chic is a term we've heard a lot this past year and clients often ask us how they can incorporate this trend in their event styling?  Urban Dictionary defines boho-chic as this,  "It is tied to the vintage phenomenom in fashion where the trend was to bring back vintage styles for the modern era. Boho chic combines organic, colorful, detailed, folk-inspired pieces with simple, modern pieces. An example would be wearing a beaded peasant dress with a white tank top."  For this latest inspiration station we were inspired by that definition minus the peasant dress and tank 🙂  We chose a mix of organic, simple and modern pieces to pair together to create a simple and pretty head table design at Highpoint and Moore.  We've broken down this set up below so that you can recreate it with some boho-chic inspired  #pandjpretties at your next event!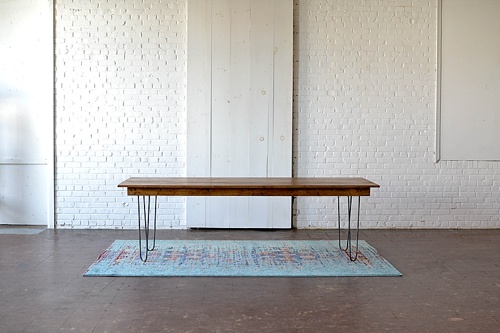 It begins with our modern Hairpin Farm Table and Christie Rug.  The colorful pattern of the rug paired with the organic wooden and metal details of the farm table are a simple way to anchor this dining design with basic boho-chic elements.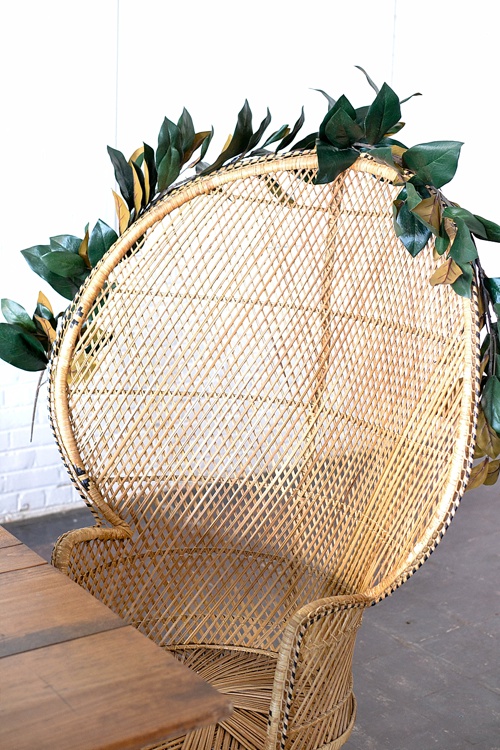 Our Wicker Peacock Chairs seemed like a no-brainer when talking boho-chic style!  We added a simple Magnolia garland to the crown of the chair to bring in a little color and natural element to the head table seating.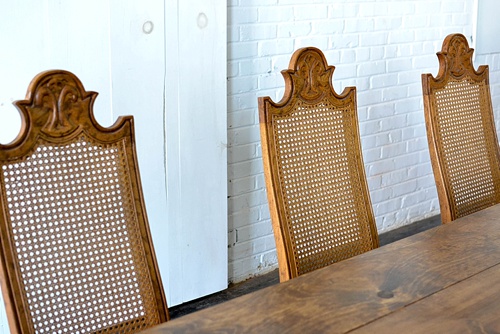 These eclectic Herringbone Dining Chairs are some of our newest #pandjpretties!  With their ornate backs and gorgeous green upholstery we thought they were a perfect fit for this look!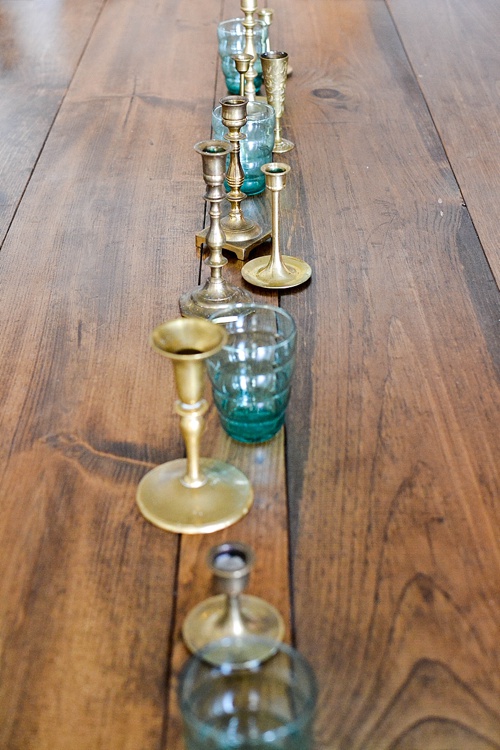 Continuing with simple and organic elements we added a few turquoise glasses (we may have borrowed these from the office water cooler) and several mismatched Brass Candlesticks to dress the center of the table.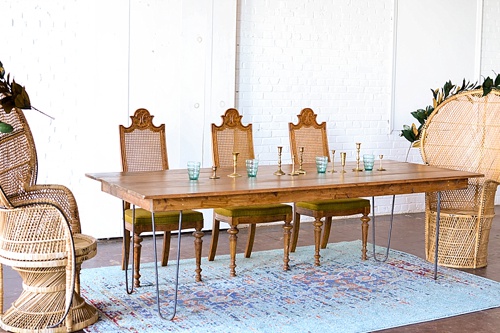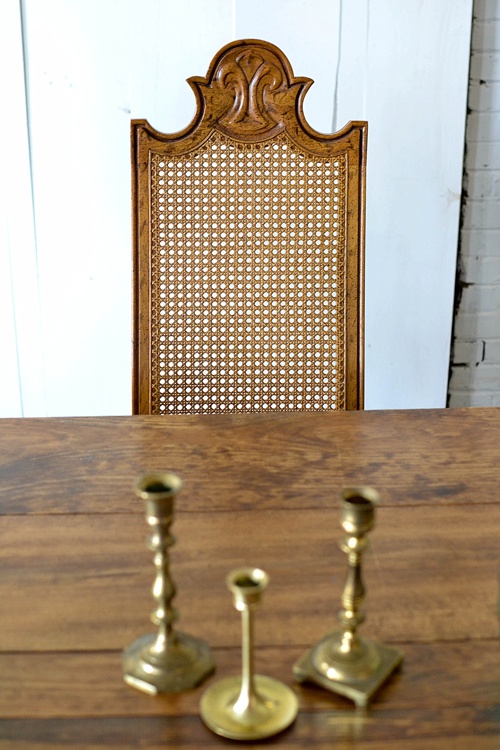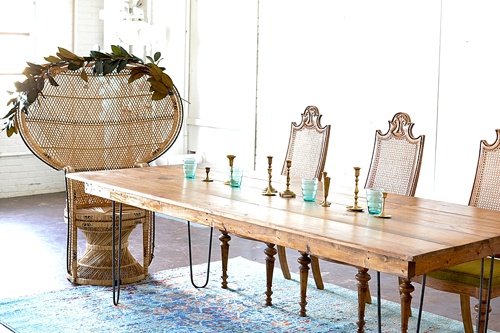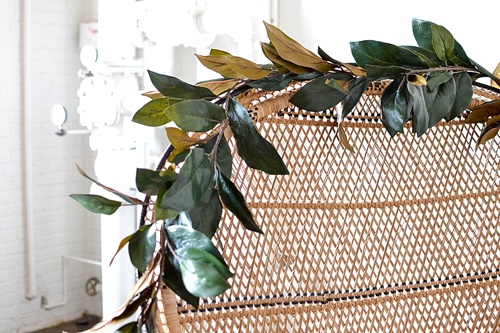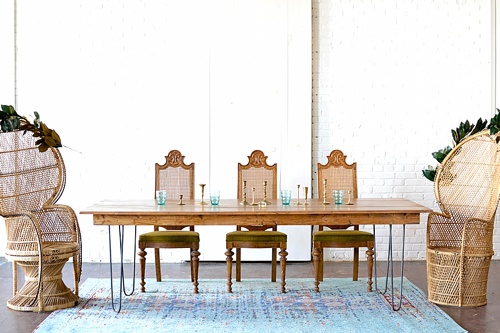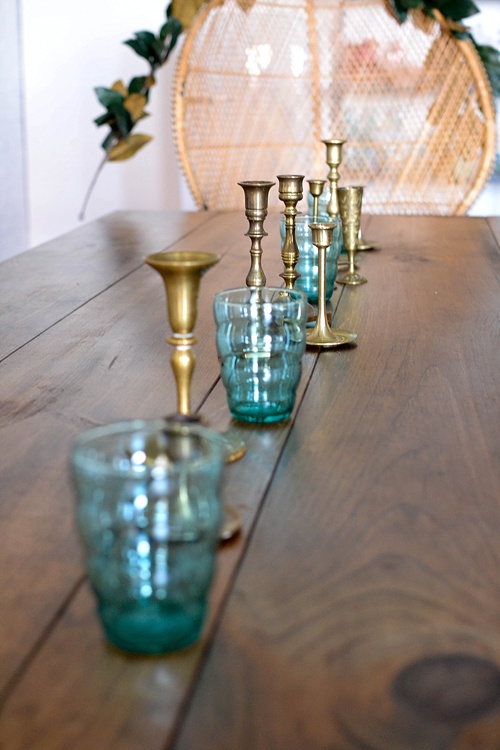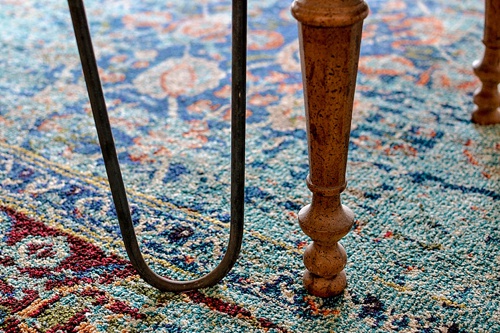 Take a look under the table and you'll see the organic and modern details continue on the legs of both the farm table and dining chairs.  Opposites attract!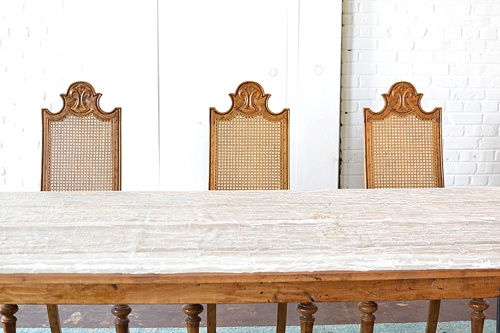 Taking a little inspiration from that peasant dress, we built on this design a bit by added a sheer table cover to bring in a little softness and texture to the table setting.  We also added seating by including two Wicker Barrel Chairs.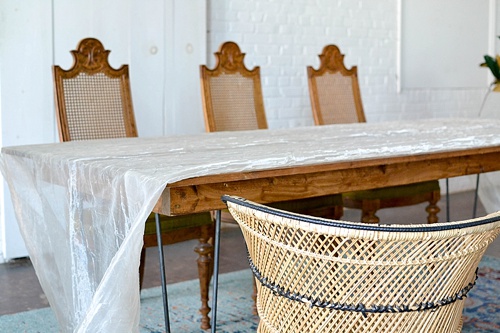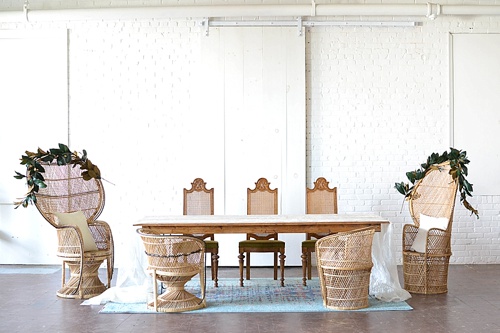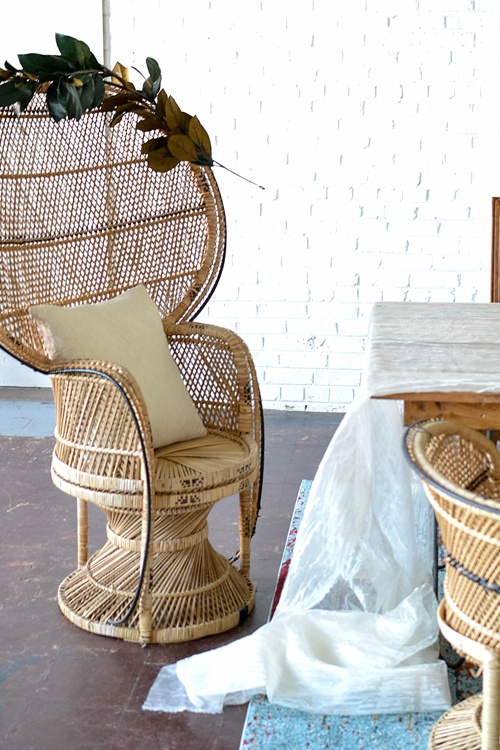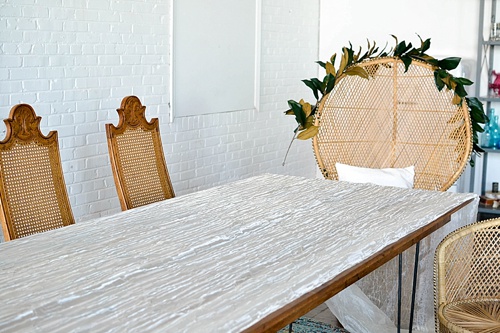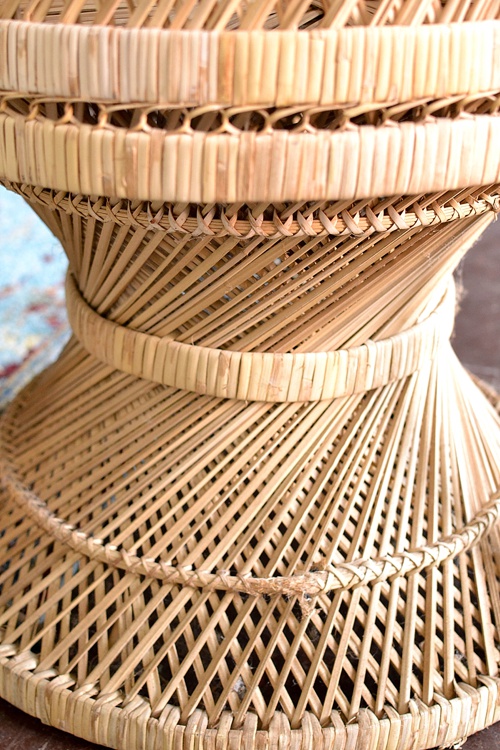 The detail in these chairs is just stunning!  Swoon.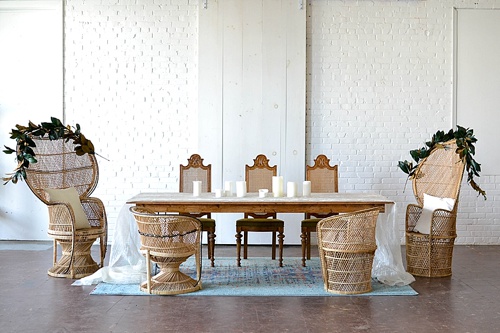 Simple white Pillar Candles and soft cream pillows help round out a more romantic take on this design.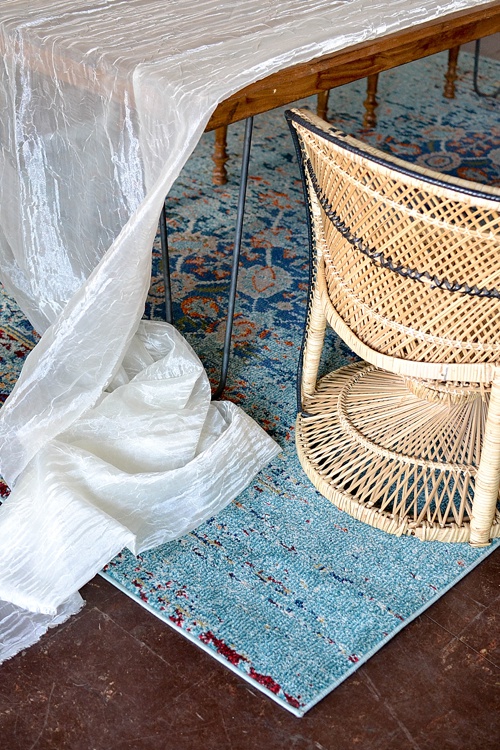 Now go and get your boho-styling on friends!  We can't wait to see what you create!
Paisley & Jade specializes in vintage and eclectic rentals and custom fabrications for events, weddings, photo shoots, photo booths and other visual displays.  We maintain an inventory of gorgeous, unique furniture and decor pieces that you can use to create one-of-a-kind event spaces.  To learn how Paisley & Jade can help enhance your next  special event, please contact us today!