Categories: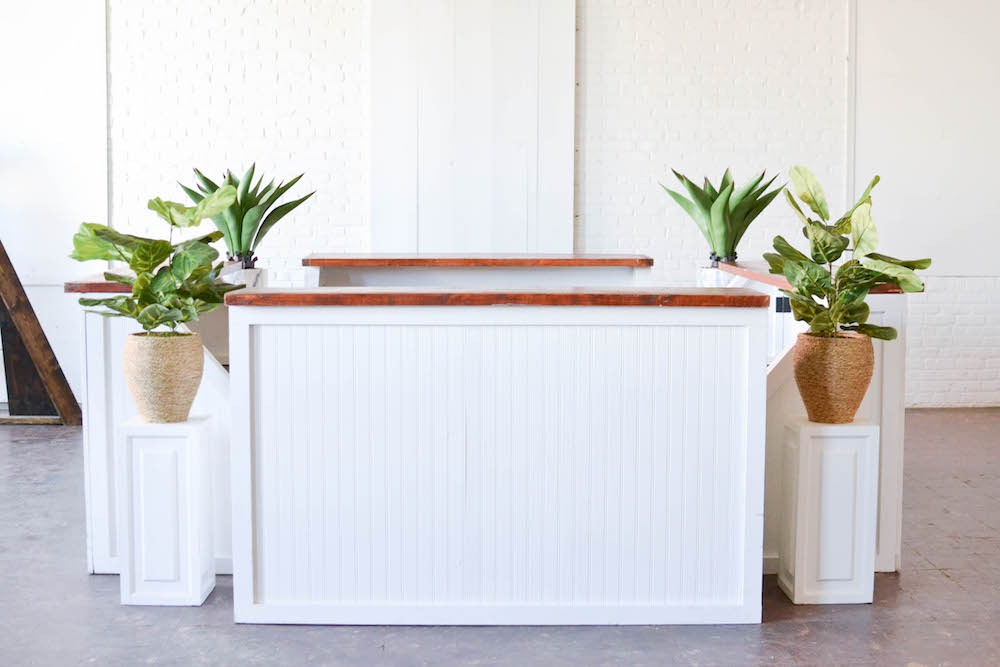 Ready to take your bar service up a notch?!  We are excited to show off a few fun P&J options to take you from "that's a good looking bar" to "Holy Smokes, now that's a bar!"We are proud of our unique bar collection which you can check out here!  Each bar comes in multiple 6 ft. sections that are stunning on their own or can be connected flush end to end to create a custom installation.
Below, we chose to highlight the white bead board bar for its simplicity and clean lines.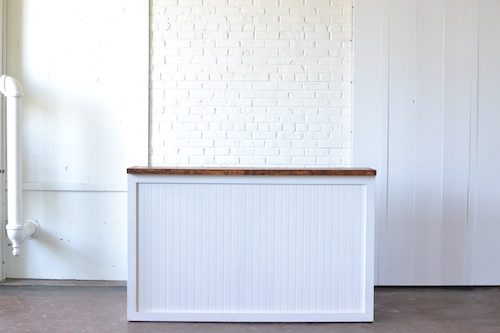 We wanted to create an impact so we created a square by taking the 4 white bead board bar and connected them to end so if you are trying to take up space in an effective way you could use this type of set up to have a bar service that is accessible from all sides!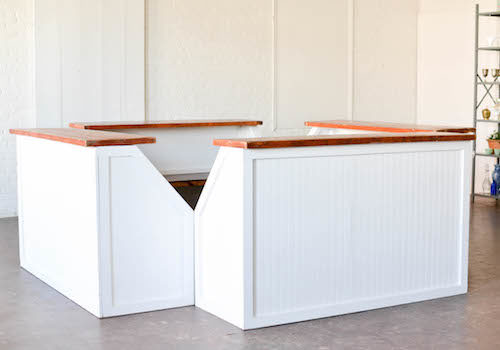 To finish the look, add in pedestals to connect the 4 corners with a pop of greenery!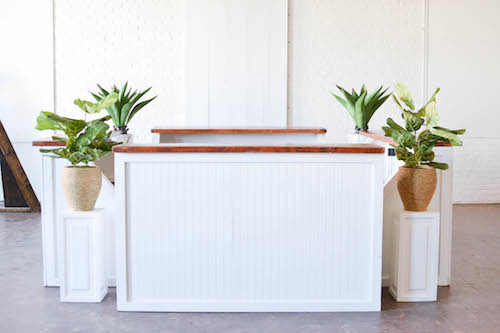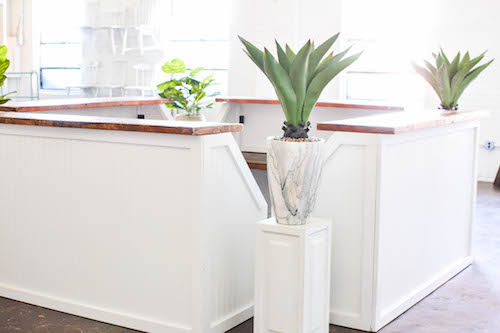 If you want to take it to "Holy Smokes, now that's a bar!" simply double each bar up so it is 12 ft. of bar surface area on each side! No one will be left thirsty!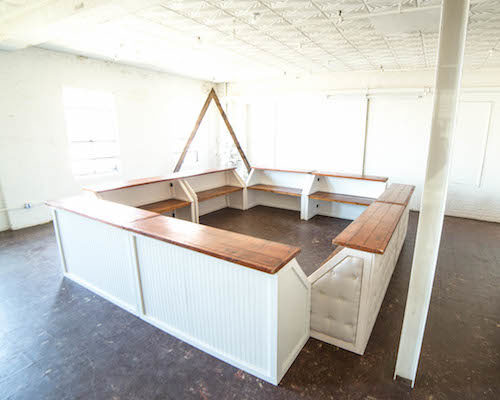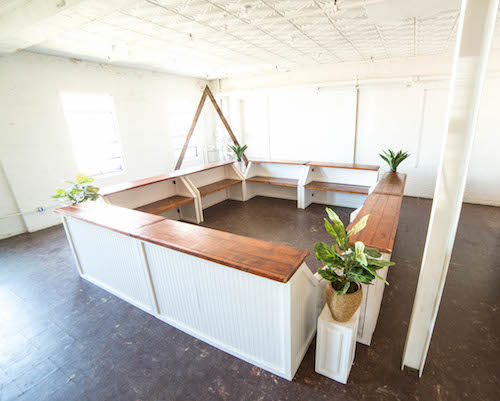 You can pull off this look with a majority of our bars in inventory, check out your options here!
Bottoms up!
 Paisley & Jade is a vintage & specialty rental company based in Richmond, VA and serving Virginia, North Carolina and Washington, DC.  We maintain an inventory of gorgeous & unique furniture and decor pieces that you can use to create one-of-a-kind event spaces, weddings, photo shoots, and trade show displays.  To learn how Paisley & Jade can help enhance your next  visual display or special event, please contact us today!
SaveSave
SaveSave
SaveSave
SaveSave
SaveSaveSaveSave
SaveSave
SaveSave
SaveSave
SaveSave
SaveSave
SaveSave