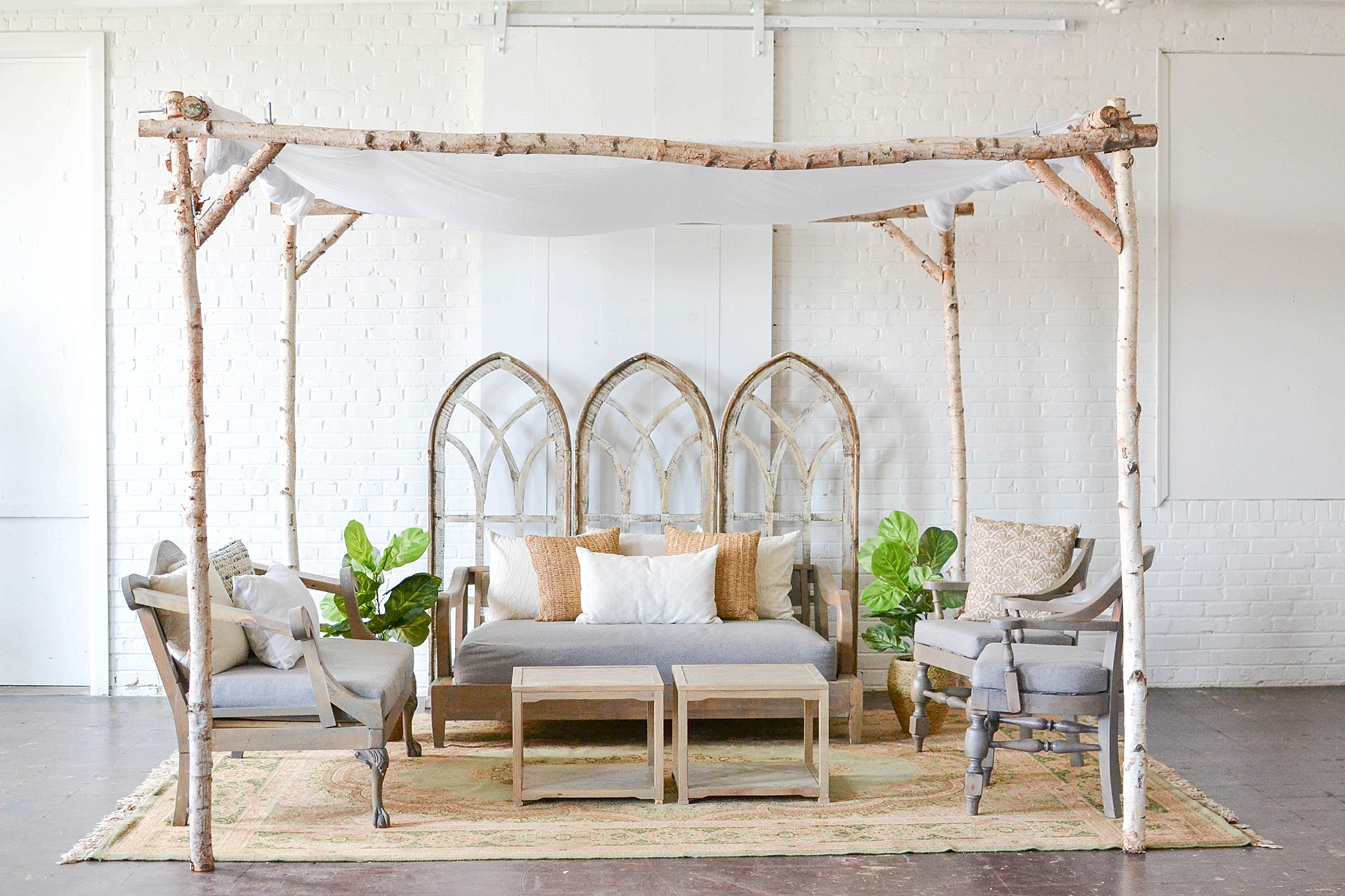 Here at P&J, we love to see what fabulous set ups can come from just one or two of our inventory pieces. For this Inspiration Station, we took our Birch Pergola/Mandap and Alcott Rug to design two very different scenes. First, we decided to create a set up for a romantic mandap ceremony. We tied a simple white drape over the mandap to create some shading, which fits with both indoor and outdoor events!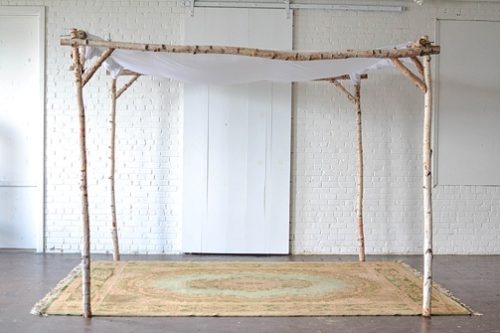 After the drapery is hung, the next step is furniture. For this scene we pulled our Pair of Hubbards and four White Upholstered Dining Chairs. The tan upholstery in the Hubbards matches perfectly with tones in the rug and color of the mandap!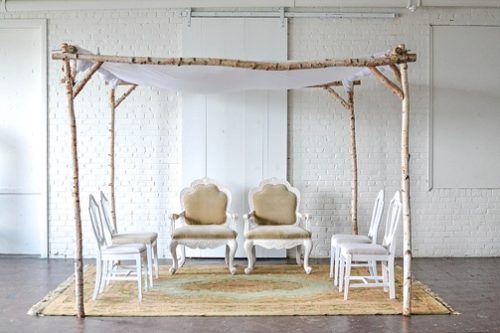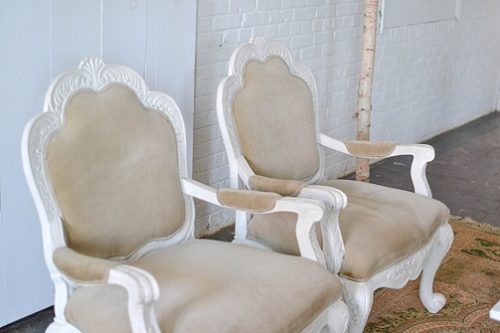 With this design, it is necessary to add a center table. Shown here is our Square White End Table. The whites in the chairs and table keep the scene bright, perfect for both a ceremony under the sun or one kept indoors. Sitting on the table are a few of our Copper and Brass Urns on a Large Brass Tray. These shiny decor elements give a pop to those neutral tones. Your design will look even more romantic and fabulous!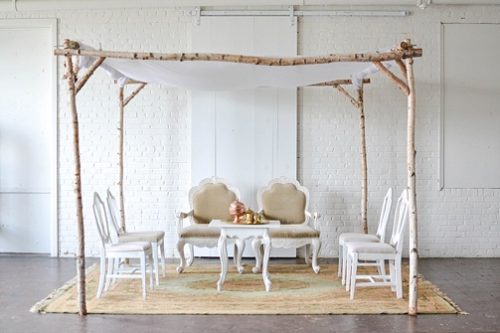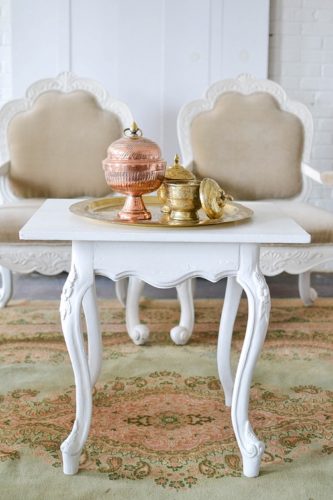 For us, there is no such thing as too much color. Therefore we knew we needed some pillows. On our Hubbards, we chose some Indigo Squares. Our Jade Velvet Pillows on the White Upholstered Dining Chairs match wonderfully with the indigo pillows and the Alcott Rug!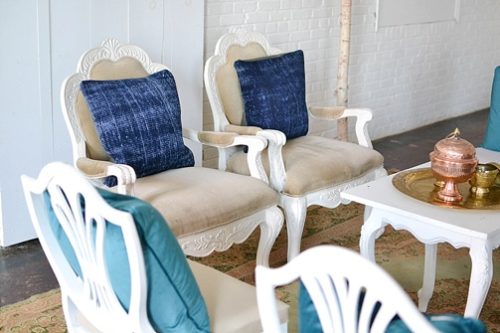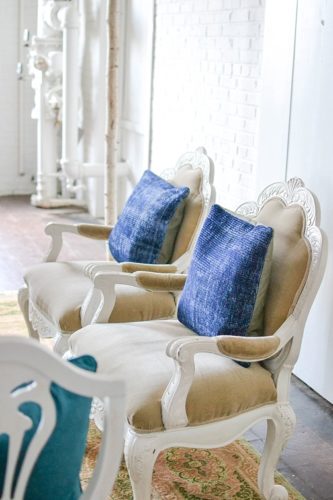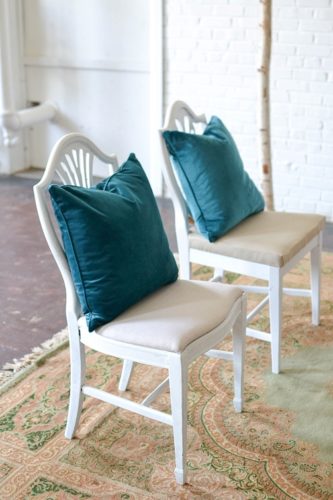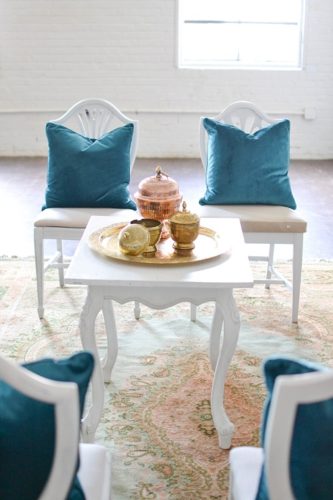 Super cute and colorful idea for your Mandap Ceremony!
Looking for something more casual yet just as fun? How about this cool and comfy cabana scene?! Again, we took our Birch Pergola/Mandap, with added white drapery, and our Alcott Rug to set up as the base.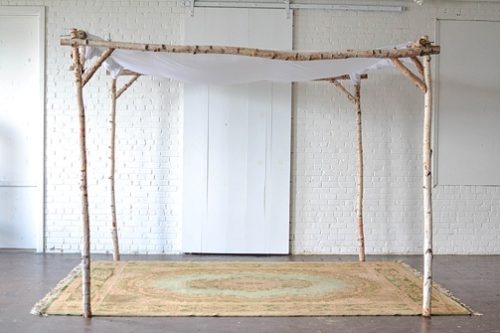 Under the shade sits select pieces from our Marshall Line; the Marshall Daybed, Marshall Loveseat and two Marshall Side Chairs. The honey-gray stain of the furniture fits perfectly with the rug and wooden frame around them!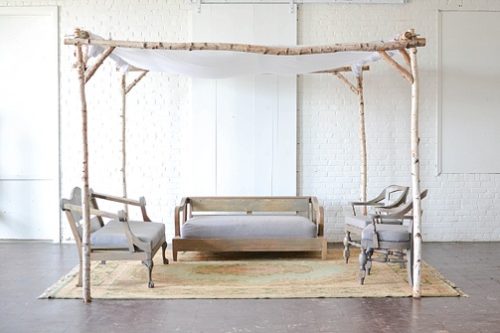 You can't have cozy without pillows! Neutrals and tans match perfectly with the design and a ton of them equals ultimate comfort. On our daybed we selected our Square Rattans, Neutral Textured Square, Neutral Diamond Lumbar, and White Squares. The loveseat is topped with our Cream & Blue Bubble Pillow, Neutral Velvet Squares and Neutral Striped Lumbar Pillow. Our Burlap Fan Pillow matches fabulously with those side chairs!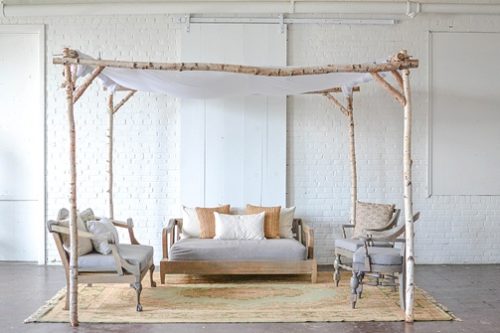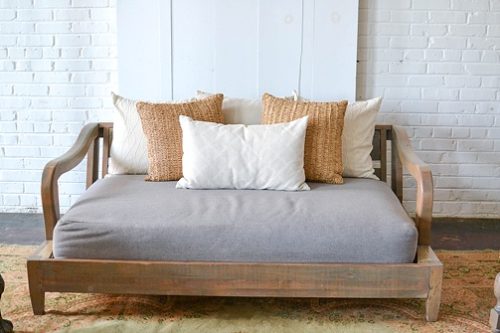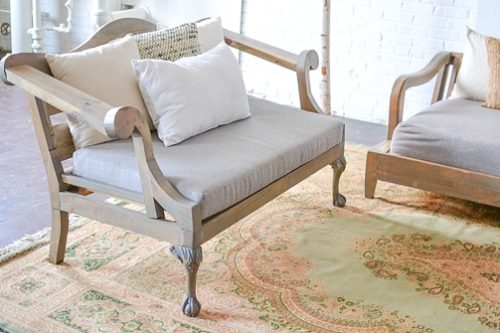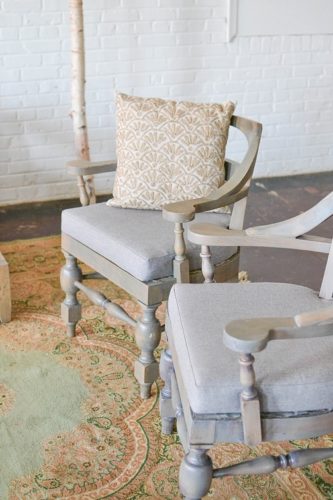 Comfy, cozy and cute! To keep this cabana looking fun and fresh, we added more pieces from our collection. The Arched Windows with Stands line up wonderfully behind that daybed to give some extra detail to the design. Placing two Marshall Square Coffee Tables together to gives that elongated table feel and blends right in with its furniture family!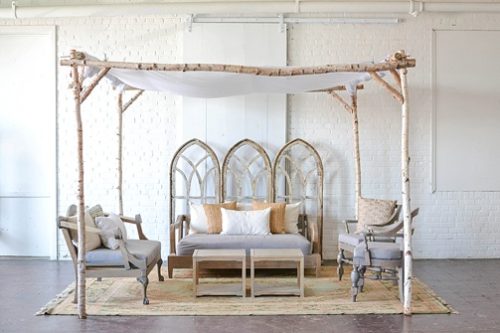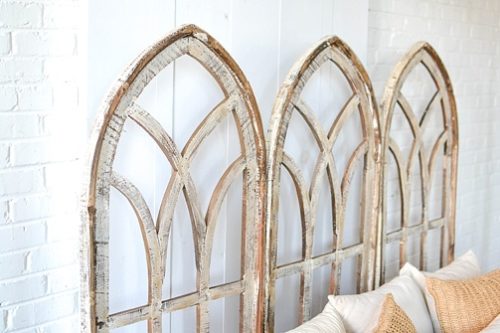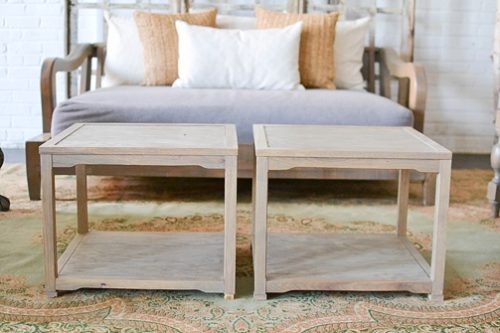 Not enough color for your liking? We agree. Adding greenery is always a must! We selected our two Faux Fiddle-Leaf Fig Plants to bookend the daybed. If you're looking for more of a beach feeling in this cabana set-up, add another decor element like some oyster shells! This is a simple yet cute way to fill up your tabletop.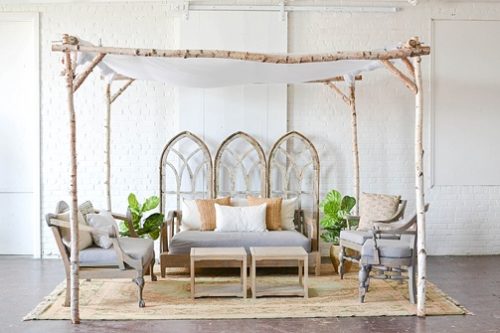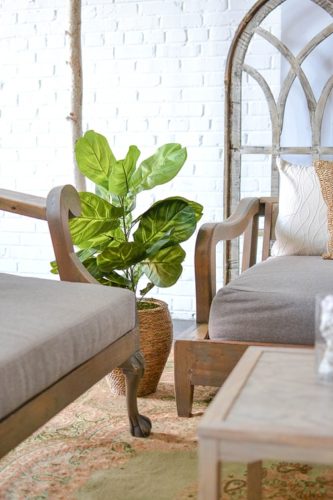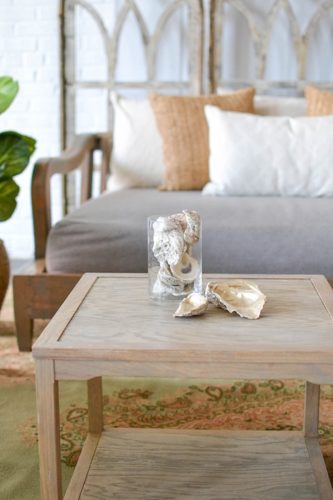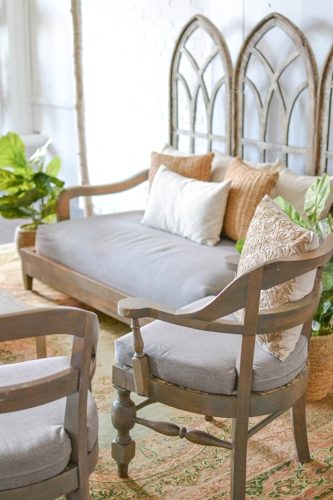 Cabana, ooh na na! We love this cool set-up and hope it inspires your next event needing a cozy lounge area that your guests will adore!
Paisley & Jade is a vintage & specialty rental company based in Richmond, VA and serving Virginia, North Carolina and Washington, DC.  We maintain an inventory of gorgeous & unique furniture and decor pieces that you can use to create one-of-a-kind event spaces, weddings, photo shoots, and trade show displays.  To learn how Paisley & Jade can help enhance your next  visual display or special event, please contact us today!