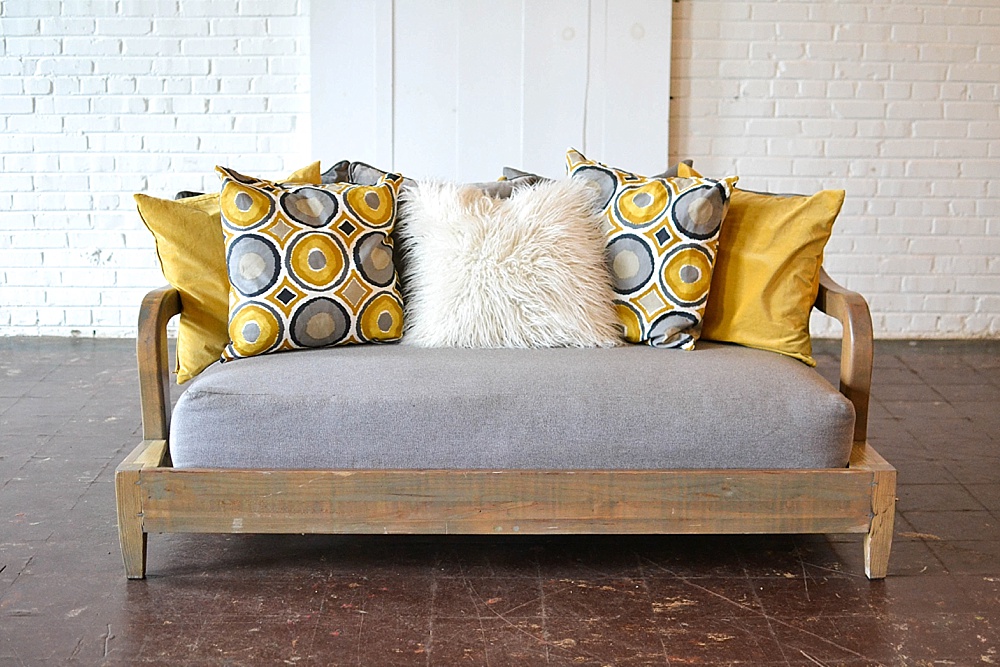 Pillows, pillows, and even more pillows! For this Inspiration Station, we decided it was time to showcase some of our favorite soft goods. Pairing with our Marshall Daybed, these five fabulous collections show off all different groupings you will love (and struggle to pick your favorite one) !
First, we started with a fun, boho collection. Featured here is our Square Rattan, Banana Leaf, Large Banana Leaf, Tan, Oversize Green Square, and Blue Square pillows.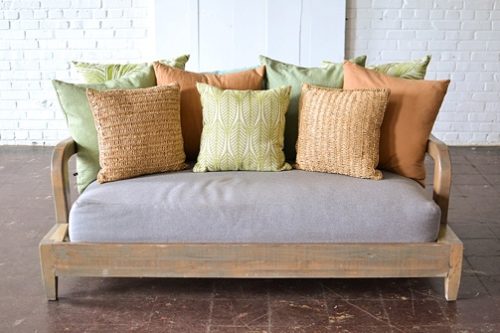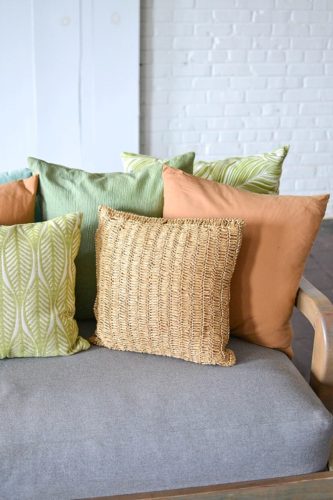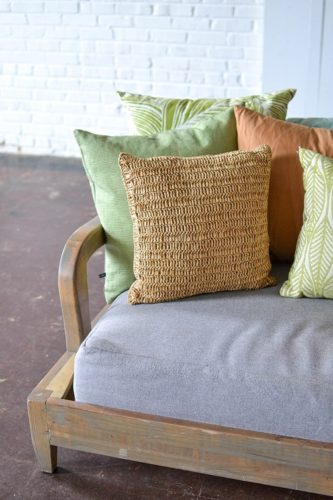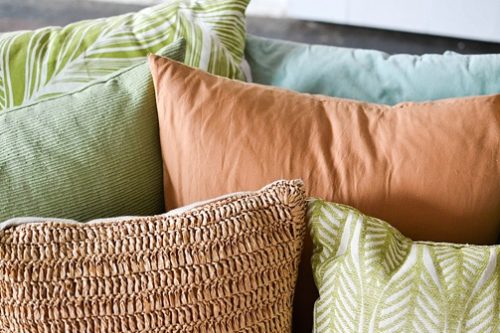 The tans, greens, and pop of blue make this the perfect collection for your cabana seating or boho-themed event needing some plush elements!
Neutrals, patterns, textures…we love this! Sitting pretty here is our Leather Square, Paisley Watercolor, Neutral Velvet Square, and Gray Velvet pillows.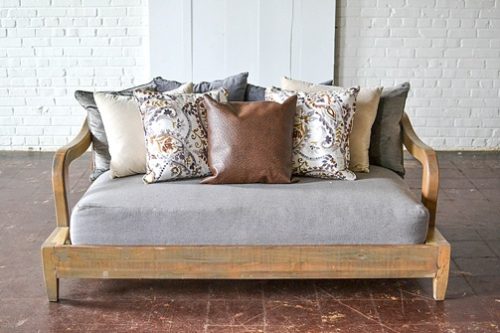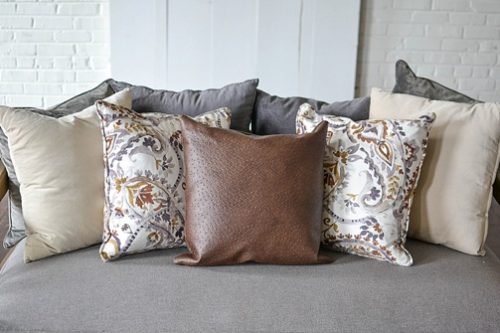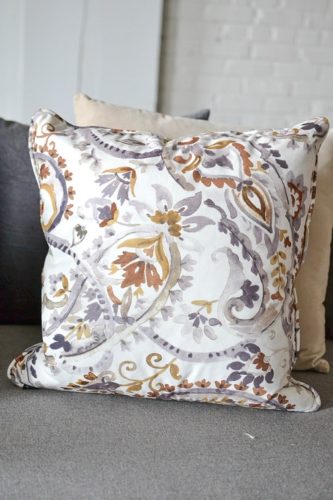 Forming the color palette for a grouping is perfect when you have accent pillows as beautiful as this Paisley square!
Romantic in reds! We absolutely adore this grouping that includes our White Sheepskin, Mauve Velvet Squares, and new Rose Velvet pillows.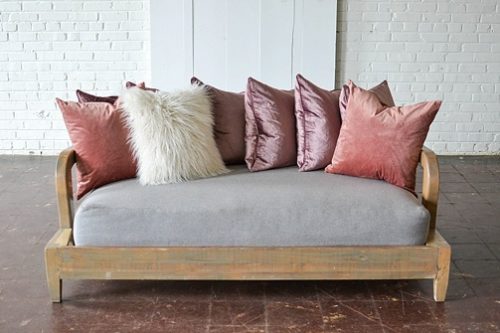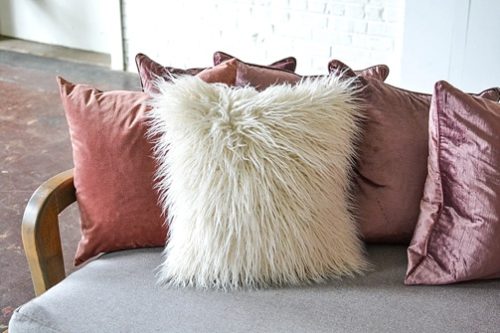 Tip: If you have a small amount of pillows you want to include but a large amount of space, try turning your pillows at an angle and stacking front to back like these Rose ones. This is a perfect way to fill up space and change up a regular pillow set up!
Plenty of blues (but nothing bringing us down) because this collection is too cool! Our Slate Square, Neutral Textured Square, White Ruffle Square, Light Blue Rectangle, and new Killim-style Indigo and Killim-style Neutral & Blue pillows look fabulous together!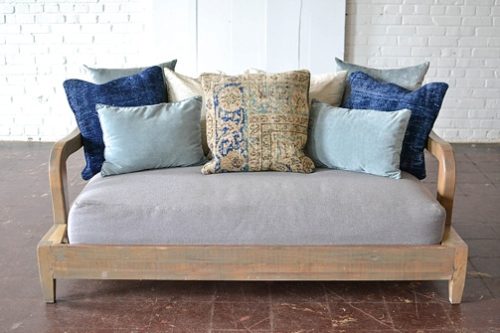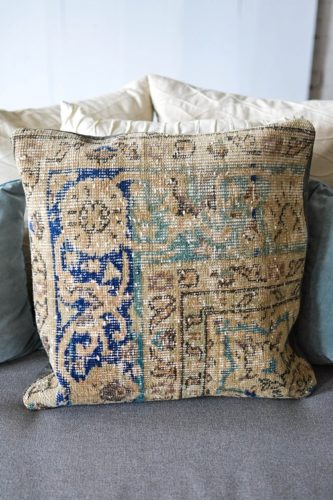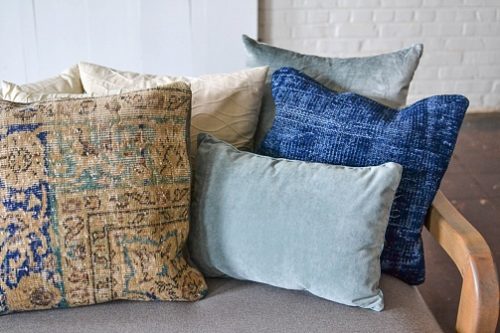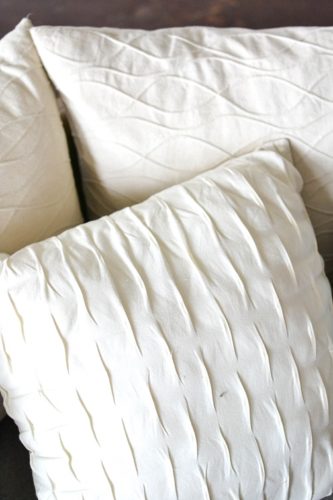 Stacking those neutrals behind the color is a great way to fill up space and keep fun patterns in the mix!
Our fifth and funkiest collection! These yellow and grays are the perfect way to spice up any lounge area with some bright and fun patterns. Sitting here are our Yellow & Gray Pattern, Canary Yellow Velvet, Gray Velvet Square, White Sheepskin and Oversize Gray Square pillows.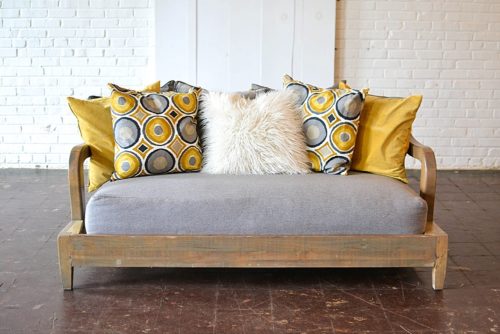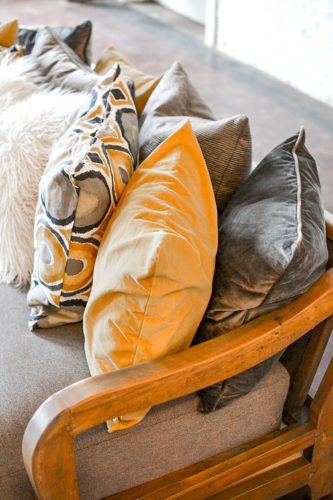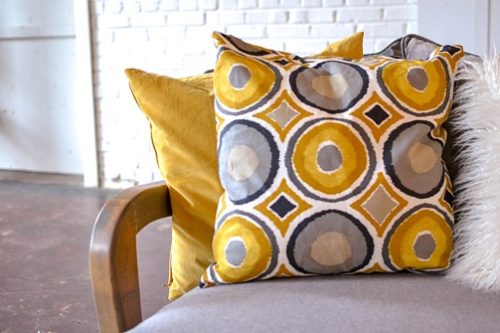 Chic and cozy, the best!
We hope that one of these five collections inspires you next time you are sweating over which plush favorite you want to include in your seating design!
Paisley & Jade is a vintage & specialty rental company based in Richmond, VA and serving Virginia, North Carolina and Washington, DC.  We maintain an inventory of gorgeous & unique furniture and decor pieces that you can use to create one-of-a-kind event spaces, weddings, photo shoots, and trade show displays.  To learn how Paisley & Jade can help enhance your next visual display or special event, please contact us today!
SaveSave